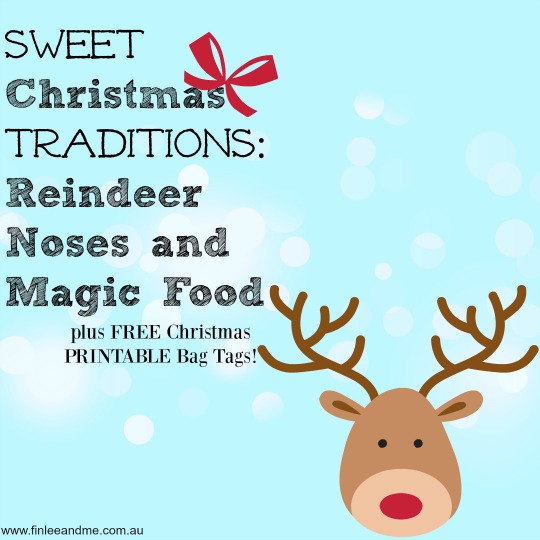 Can you believe it?
Christmas is just around the corner and while we're having tons of fun sharing our daily 30 Days of Christmas Cheer challenge, we had to share THIS fun and again, FREE Christmas fun activity to do with and for the kids!
Perfect for making little treat bags for the stockings or even, your Advent calendars.
Printable for Reindeer "Noses" Treat Bags
Kids will love, love love making these reindeer noses treat bags to give to their school, kindy or daycare friends and parents will equally love to make these because they're a) inexpensive, b) work on fine motor skills and c) create long last childhood memories.
Materials Needed
Finlee and Me FREE Reindeer Noses Printable
Maltessers
Jaffas
Stapler
Cello bags ($2.00 for a 30 pack from the Reject Shop)
Scissors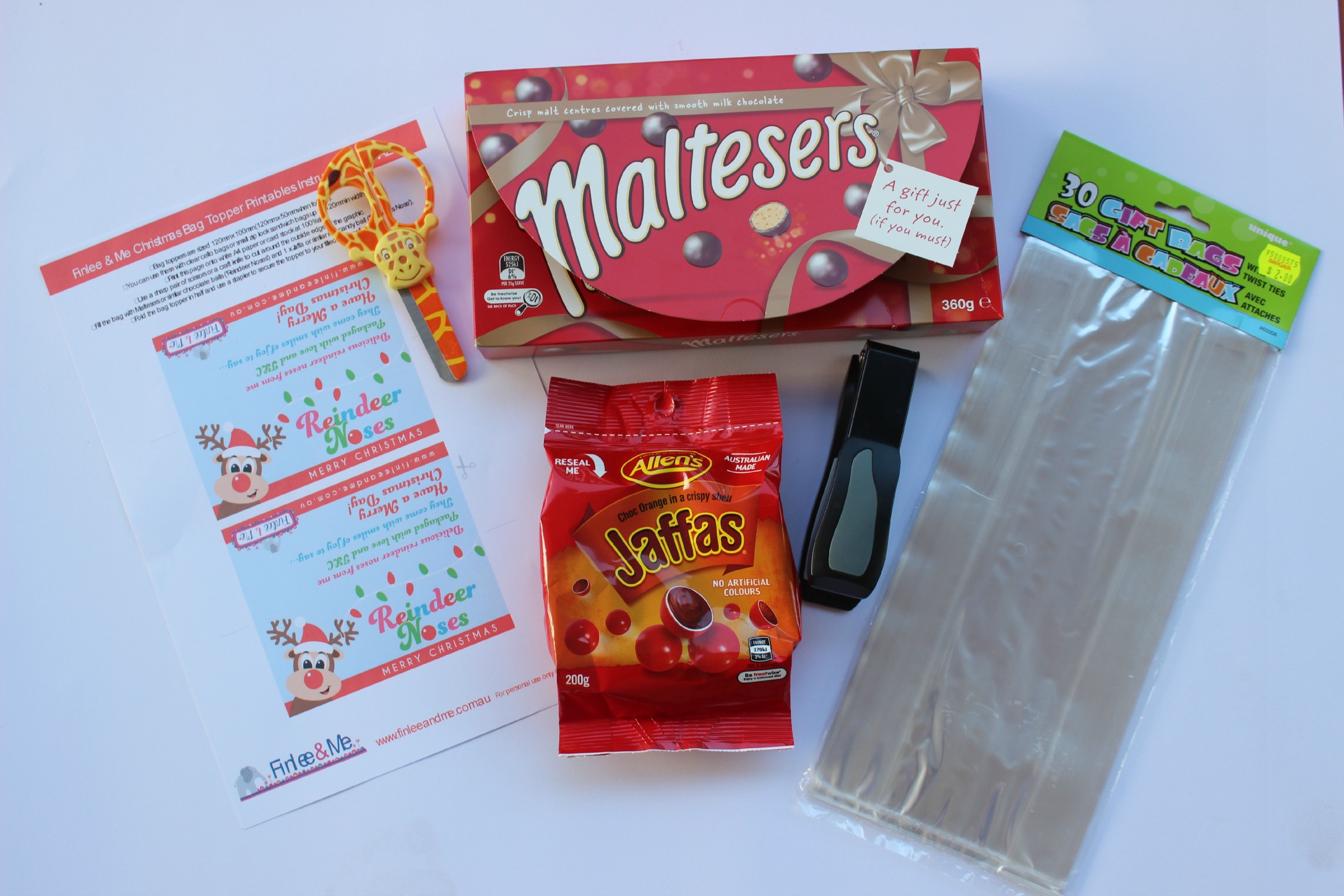 Step 1 – Cut out the Finlee & Me printable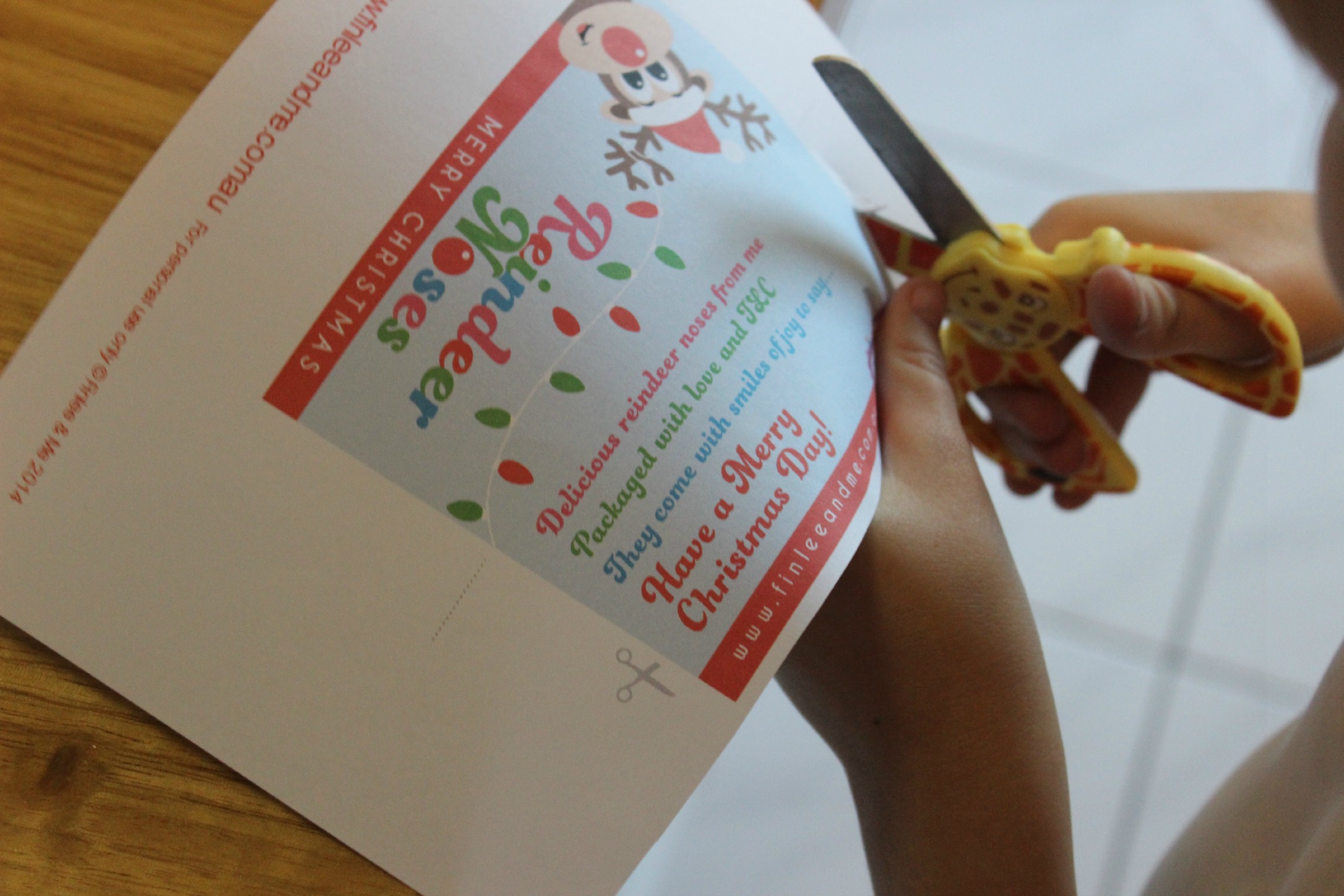 Step 2 – Pop 8 Maltesers into the cello bag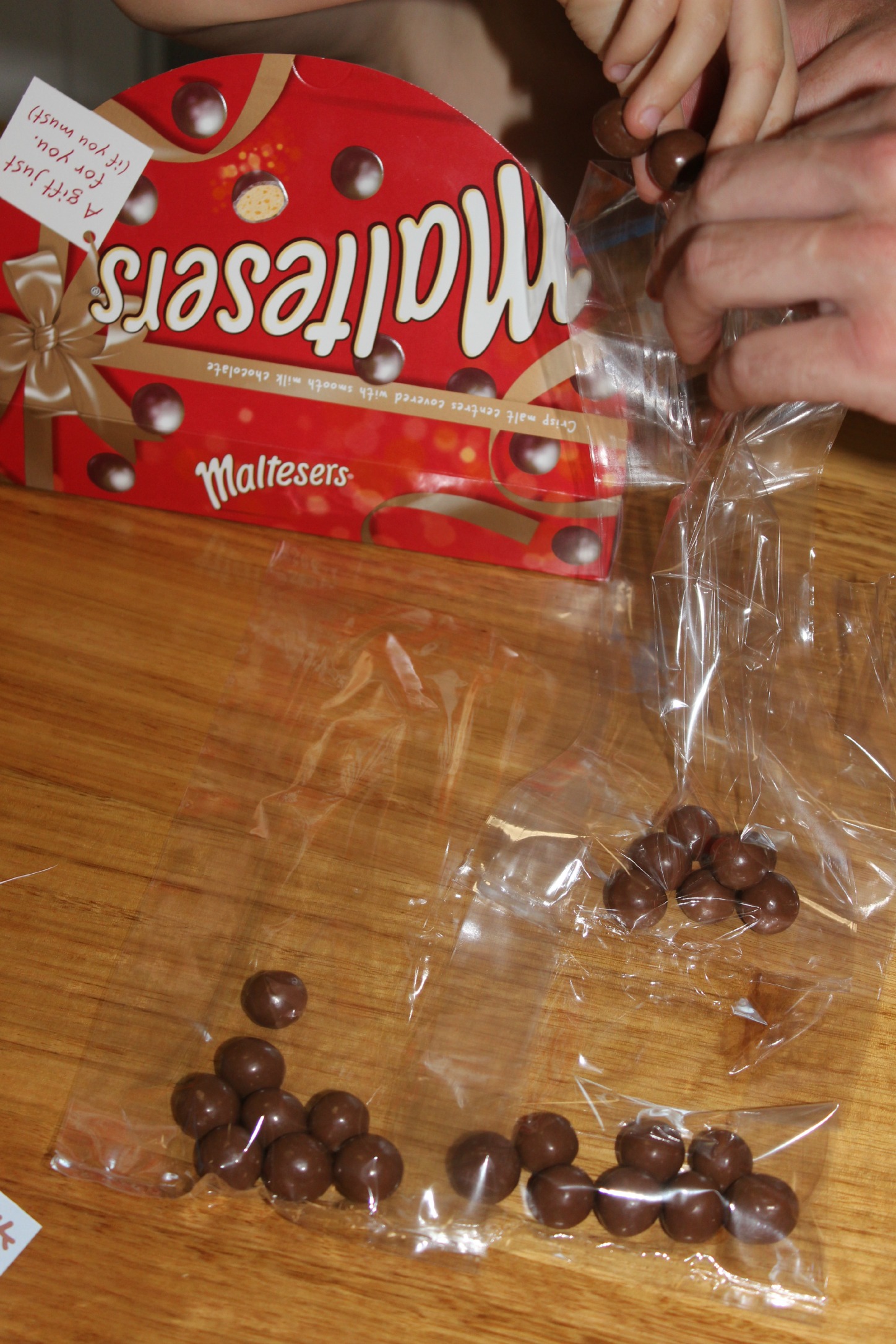 Step 3 – Pop 1 Jaffa into the bag for Rudolph's nose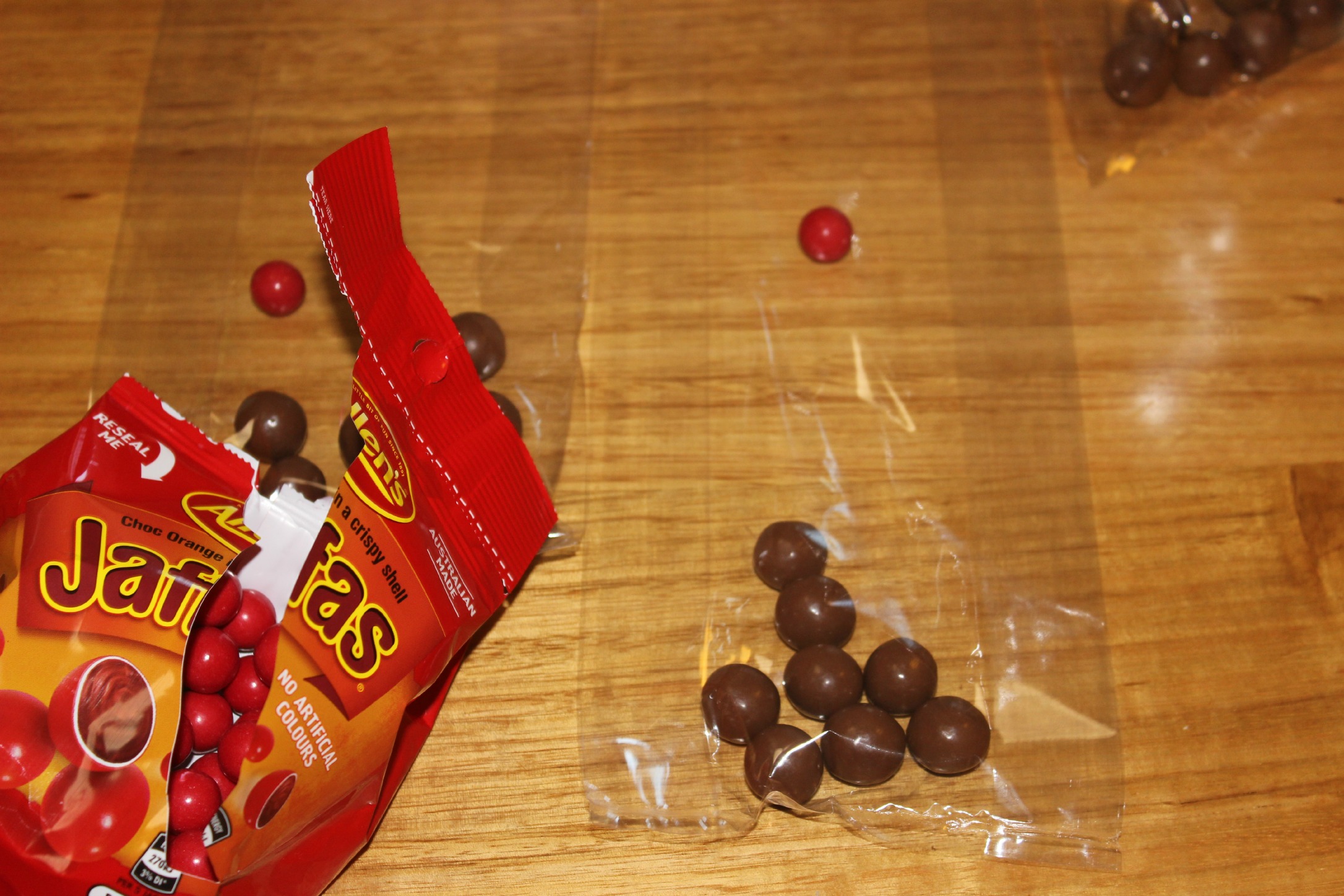 Step 4 – Cut the top half of the cello bag off  (this will allow the topper to go on).
Step 5 – Fold the corners of the cello bag and staple topper on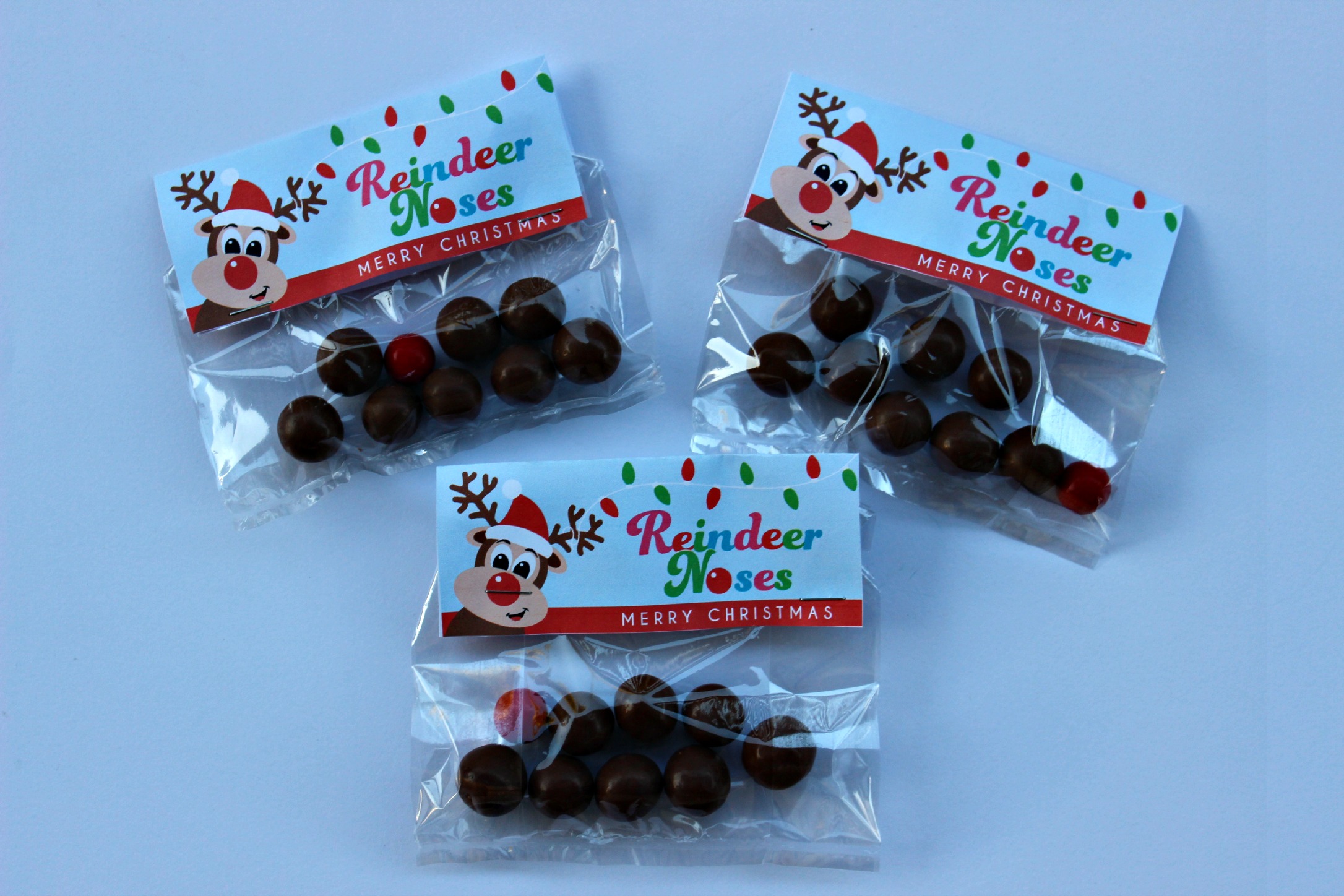 Step 6 – Ta-dah you're done!! Make sure you take a photo so that you can look back on this activity when the kids are older.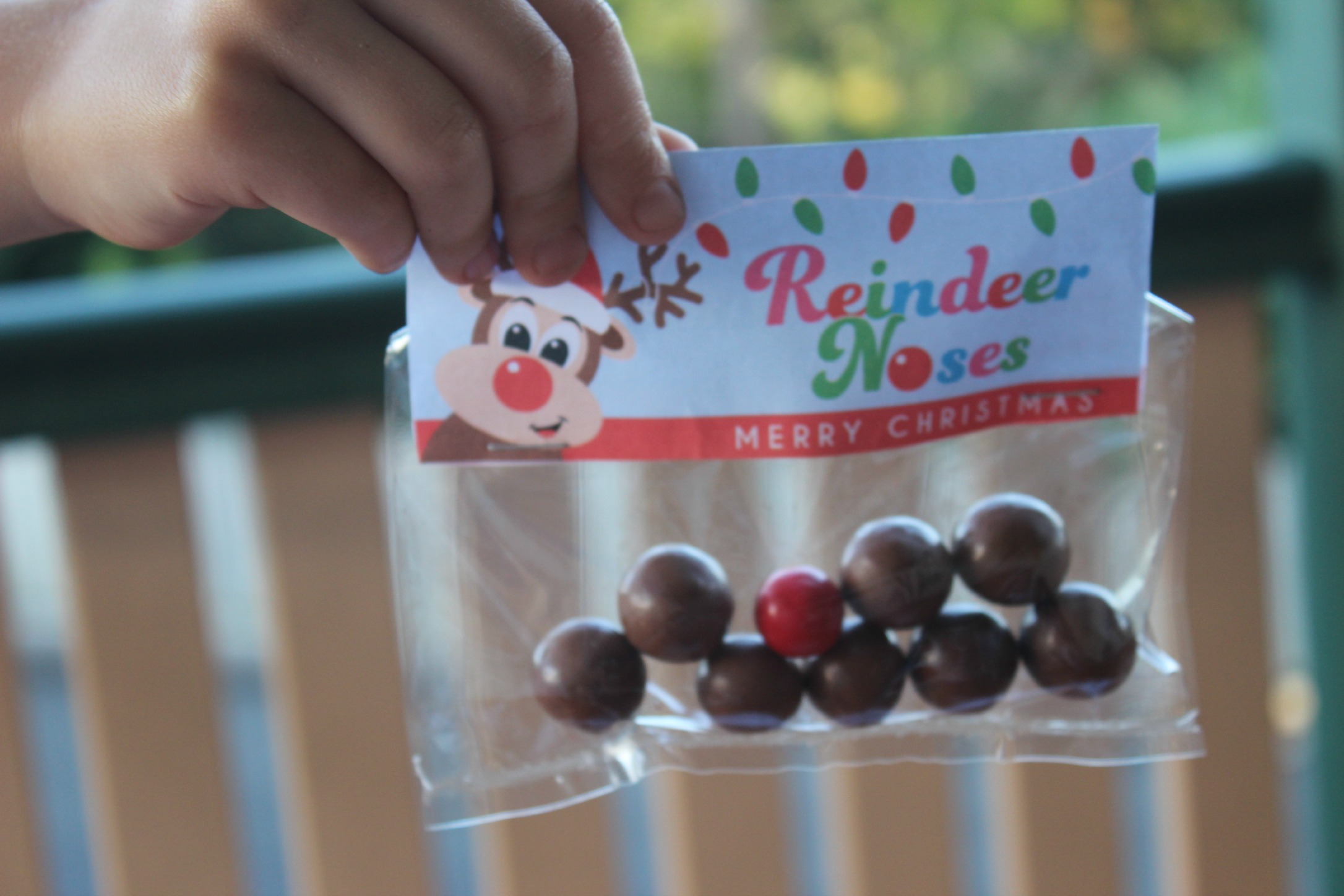 Printable Reindeer Food Bag Tags
This is a super fun Christmas activity to do with kids of all ages. Make up bags of "magic" reindeer food and leave under the tree for Santa to give to his reindeers, after he drops off the presents for the kiddies!!
Like, for the Reindeer Noses bag, simply fill up a bag with rolled oats and confetti and staple the free printable bag toppers to secure the bags of you run out of time you can always buy Finlee and Me reindeer food.
For an edible, magical treat, you can fill the bags with trail mix that has some edible glitter sprinkled through it! Yum!
Yes, keep the magic and the fun alive with these two easy and sweet traditions that are bound to be memorable for years to come!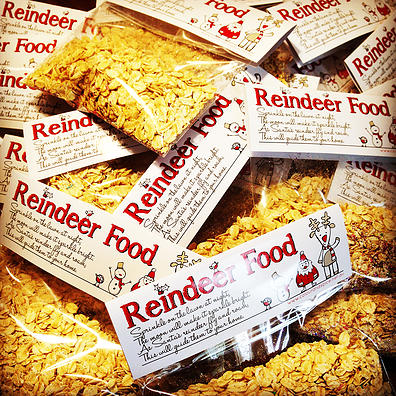 Go ahead, click here to snag your FREE printable Reindeer Noses bag tags and click here for the Reindeer Magic Food bag tags!