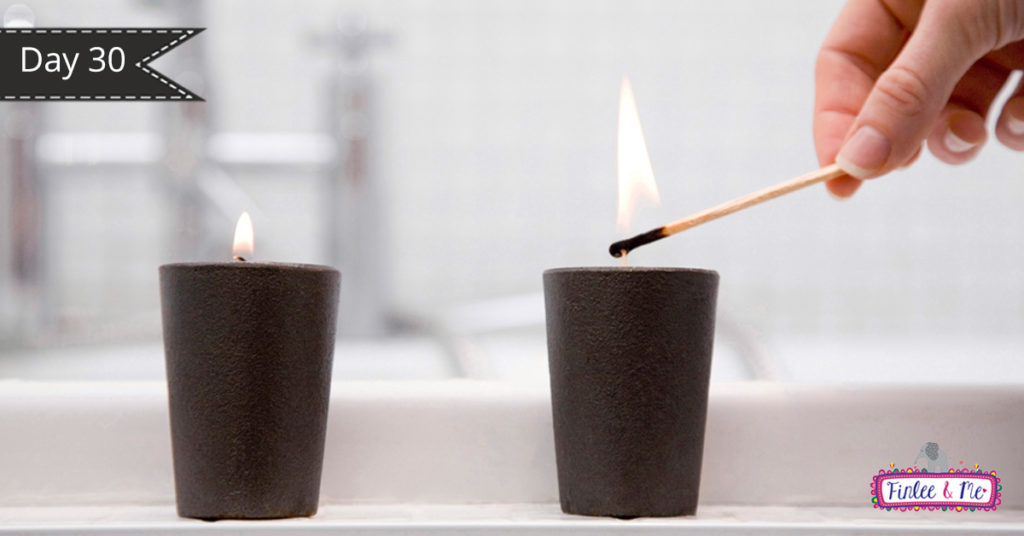 "There's always going to be bad stuff out there. But here's the amazing thing — light trumps darkness, every time. You stick a candle into the dark, but you can't stick the dark into the light." — Jodi Picoult
Have you ever looked at the dancing, fluttering, flickering glow of soothing candles and felt your body be awash with relaxation and calmness?
Candles do that.
Just lighting a candle and watching it glow gently, softly and soothingly can work wonders for a tired, stressed out mama at the end of the day.
The best part is that you can do it in a matter of minutes and with little to no prep needed.
Simply, put the kids to bed or in the bath, pour yourself a cup of tea, light a candle and let the gentleness seep into your tiredness, taking it away.
Scented candles go a step further, helping you ease anxiety, sleep better and de-stress with ease.
According to Sleep.org, scents like Lavender, Vanilla, Valerian, Jasmine are incredible at helping you unwind and drift to dreamland with ease.
Take Care of Yourself with Ease
Your challenge for today is to light a candle. That's right.
Simple, soothing, so good.
If you're feeling indulgent, go for hand-poured soy candles like these beauties from Coco Daydream.
Otherwise, just light a candle and enjoy the relaxation flood your body!
Take Care of Yourself with Intention
Share with us a picture of your candle aglow on Facebook or Instagram using the #30DaysCare hashtag! Let's see how many candles we can get lit up this week!