Best Kids Swimwear in Australia
Summer is a magical time where kids create lasting memories: going to the beach, doing cannon balls into swimming pools and heading on wild adventures to water parks. All of these places have a common theme… water and sun. As a mother of 2 (Finlee 5 and Chloe 1) I need swimwear that is both stylish but most importantly UPF 50+ protective. Enter Mini Sandcrabs a gorgeous online kids swimwear range which includes swimwear for babies, toddlers and kids.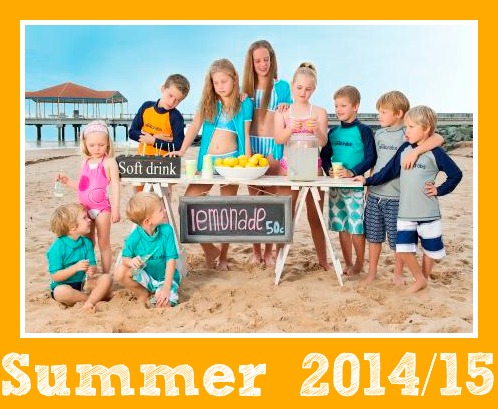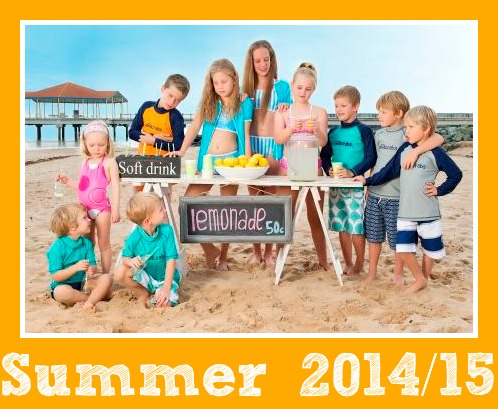 I've been on a mission to find swimwear for my kids and was pumped when I was contacted by Australian Designer and Mother of 2; Emma from Mini Sandcrabs to review her product range.
After reviewing Emma's 2014/2015 the toughest decision for me to make was how can I only choose one outfit per child to review when in reality I wanted the entire range. So for Finlee I choose the Short Sleeve Rashie – Navy which are made from Nylon 80% XTRA LIFE LYCRA® 20% and the Boardshorts – St Kilda Navy which are made from Polyester 100%.
For Chloe I couldn't resist but to choose the brightly coloured Short Sleeve Rashie – Burleigh Sherbert and the Swim Shorts – Pink both are made out of Polyester 82% XTRA LIFE LYCRA® 18%.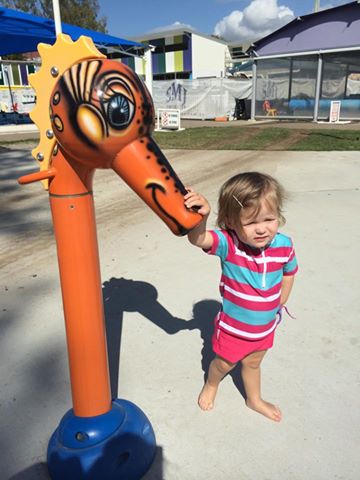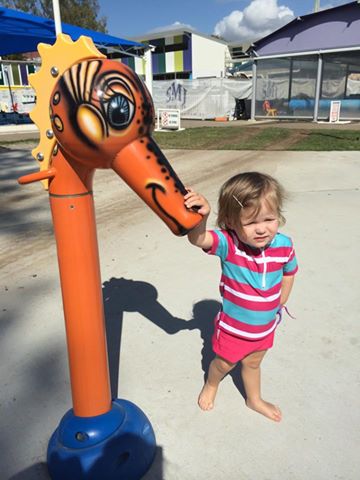 When I received the kids swimwear in the mail I was relieved when I opened the products and with the simple touch of my hand felt quality fabric. Fabric that felt nice to the touch, fabric that was breathable for their skin and fabric that wasn't see through. I also loved the excitement on the Finlee and Chloe's face when they realised it was time to put these swimmers to the test and hit: the backyard for sand/water play, swimming pooling and the beach.
In one easy sentence Mini Sandcrabs ticks all the boxes when it comes to kids swimwear: practical, stylish, easy to wash/dry, quality, high resistance to chlorine and sun protective. In addition, as a mother it has put my mind at ease knowing that we can be in the sun and Finlee and Chloe will be protected.
So head to Mini Sandcrabs now and check out for yourself their beautiful range of the Best Kids Swimwear in Australia. All Finlee and Me readers will receive 10% off any swimwear purchased by using coupon code finlee10 at checkout.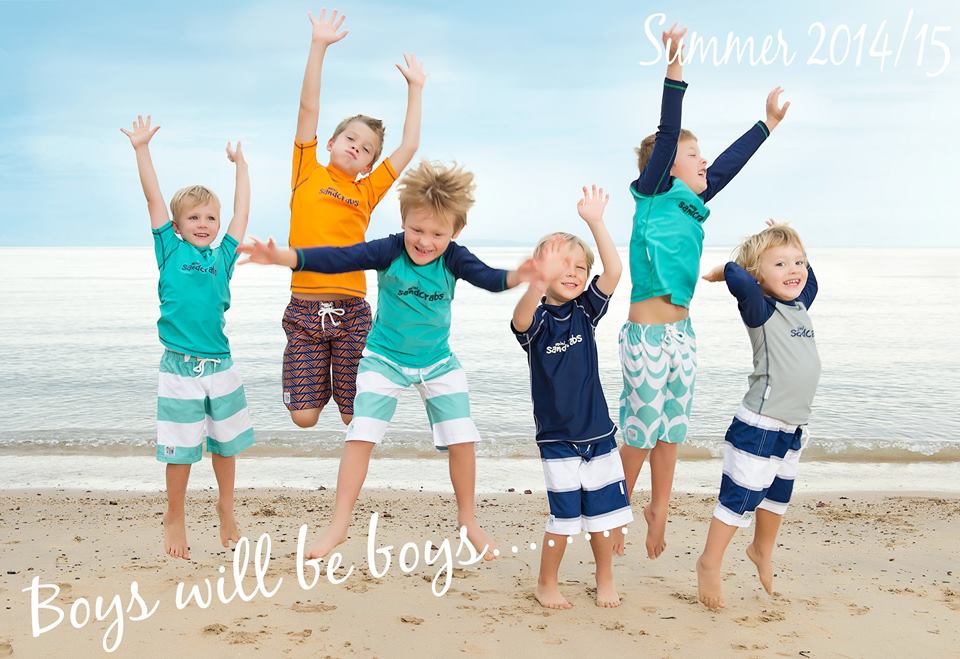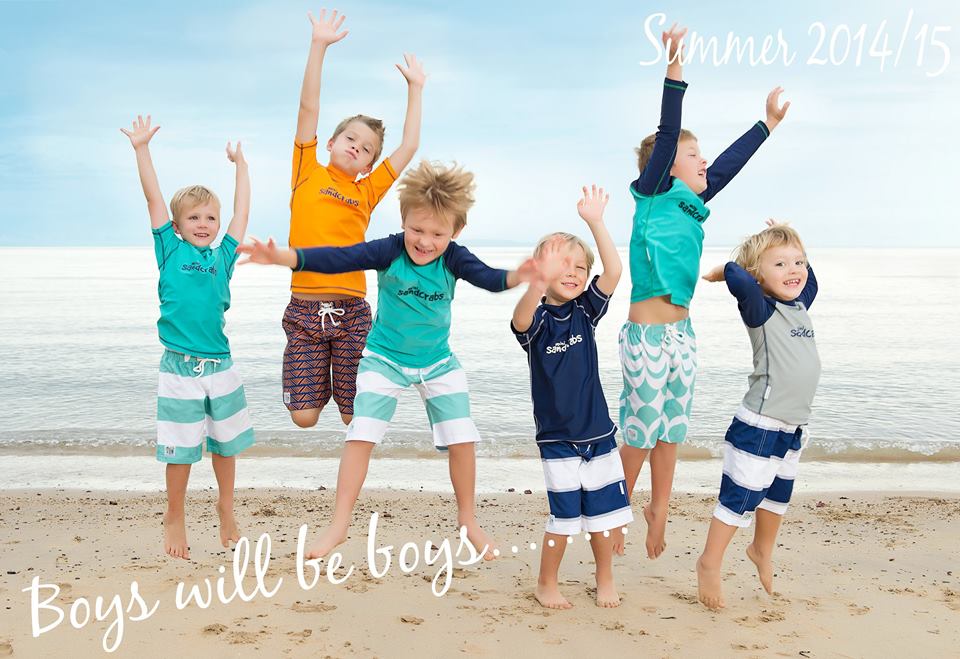 Disclosure: Finlee & Me Team were given Mini Sandcrabs Product to review on our blog. All views and materials (including photographs) produced are that of the Finlee & Me Team. Australia's Best Baby/Kids Store Head to Finlee & Me