Easter Egg Caramel Slice
I love chocolate Easter eggs, but what I love even more is this delicious Easter Egg Caramel Slice recipe by Taste.
This recipe by Taste is one of the easiest, go to recipes I have for the Easter holidays, so what are you waiting for? Get to your kitchen and start baking this awesome Easter Egg Caramel Slice!!
Ingredients Needed for Easter Egg Caramel Slice
1   1/2 cups plain flour
1/3 cup caster sugar
80g butter (chopped)
1 egg yolk
700g mini solid Easter eggs
1 cup shredded coconut
395g can sweetened condensed milk
Method
♥ Turn oven on to 180 degrees Celsius
♥ Grease a 3cm – deep, 16.5cm base pan and then line sides with baking paper, butmake sure to allow a 2cm overhang on all 4 sides of the pan.
♥ Combine sugar, butter and flour in the food processor. Then simply add the egg yolk, 2 tablespoons of cold water and process until mixture almost comes together.  With clean hands, press mixture firmly into base of pan and then bake for 15 minutes or until light golden. Set aside to cool.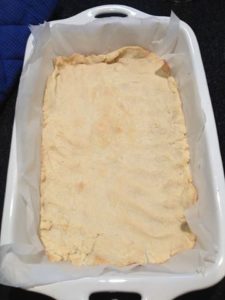 ♥ Unwrap Easter eggs and then place eggs over slice base to cover.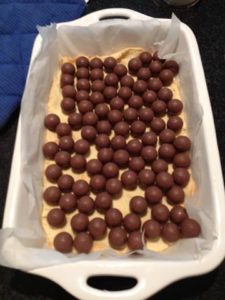 ♥ Now sprinkle with coconut.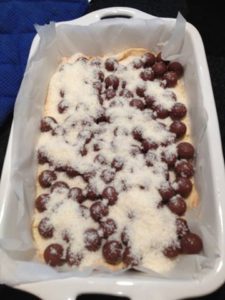 ♥ Drizzle condensed milk over the slice.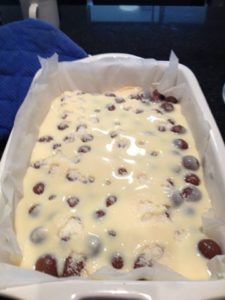 ♥ Bake for 28 to 30 minutes or until edges are deep golden and centre is firm to touch.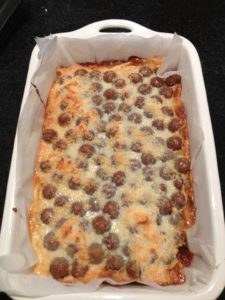 ♥ Allow to cool and then cut into pieces and serve.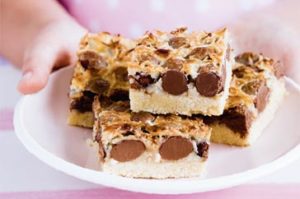 Angela
About the Author
Angela is an author, entrepreneur, blogger, business coach, mental health clinician and most importantly a mother. She explores various topics related to parenting/children on her blog and also in her four books: 30 Days, 30 Ways for Mothers to Take Care of Themselves,  30 Days, 30 Ways for Connecting with Your Child ,  Healthy Snack Ideas for Kids and 30 Days of Christmas Cheer – A Month of Holiday Traditions and Memory Making.
Connect with her on Facebook, Instagram and her website Finlee and Me.
Save