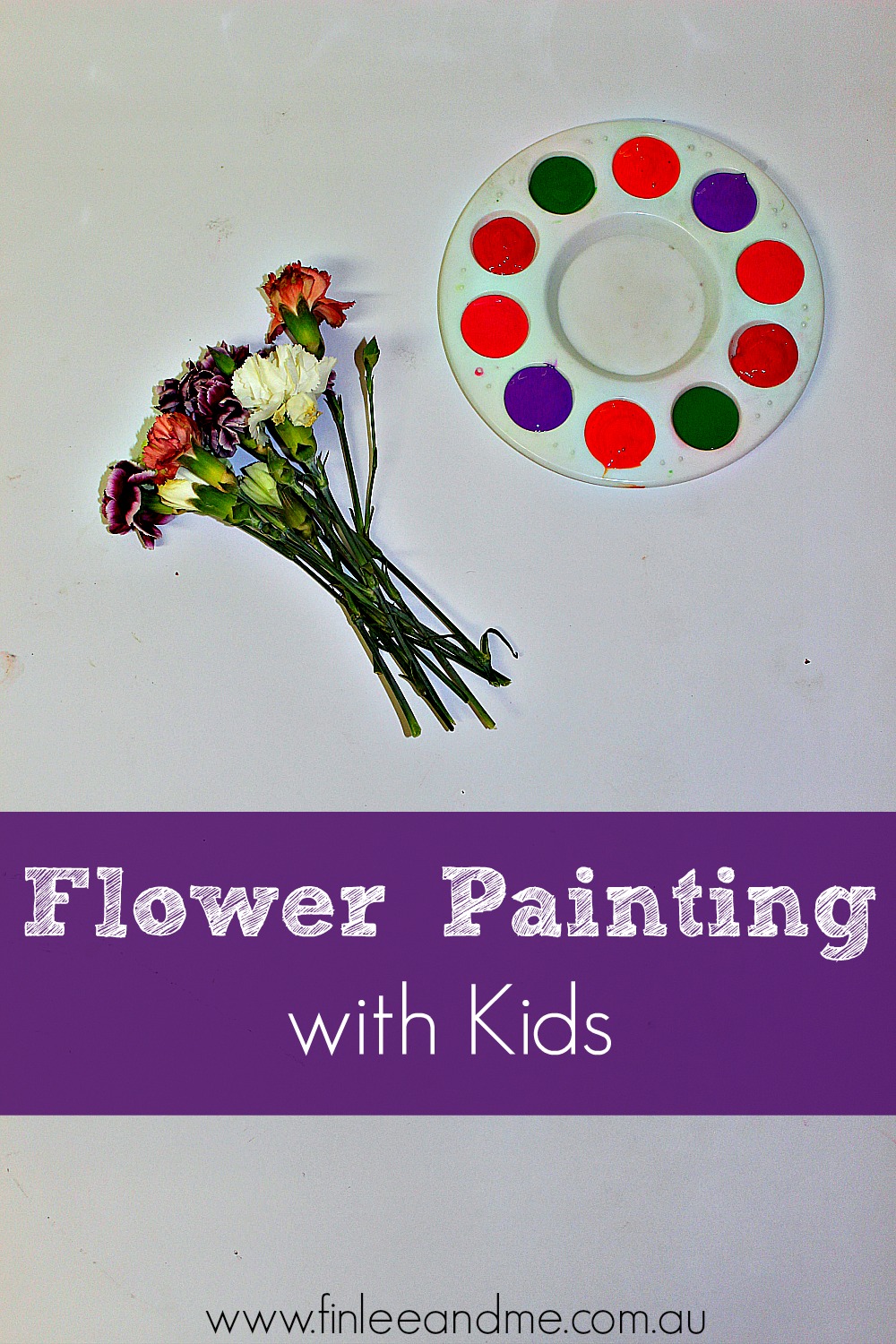 Earlier today, I was tidying up around the house and was going to throw away the flowers I had purchased last week, but I quickly realised these flowers would create a wonderful play opportunity for Chloe.
What I love about this painting with flowers activity is that it can work for babies, toddlers or older kids because it's an open-ended activity and will spark creativity regardless of age. Just set the activity up and let the kids create the magic.
I gathered all the materials I needed for my painting with flowers activity and headed to the kitchen table to set everything up.
Benefits of Painting with Flowers for Kids
This simple painting with flowers activity has so many wonderful learning benefits such as, but not limited to:
Fine motor skill development
Sensory building
Colour recognition
Numeracy (we lined up the flowers and counted them out together)
Nurturing creativity
Building self-esteem
Creating childhood memories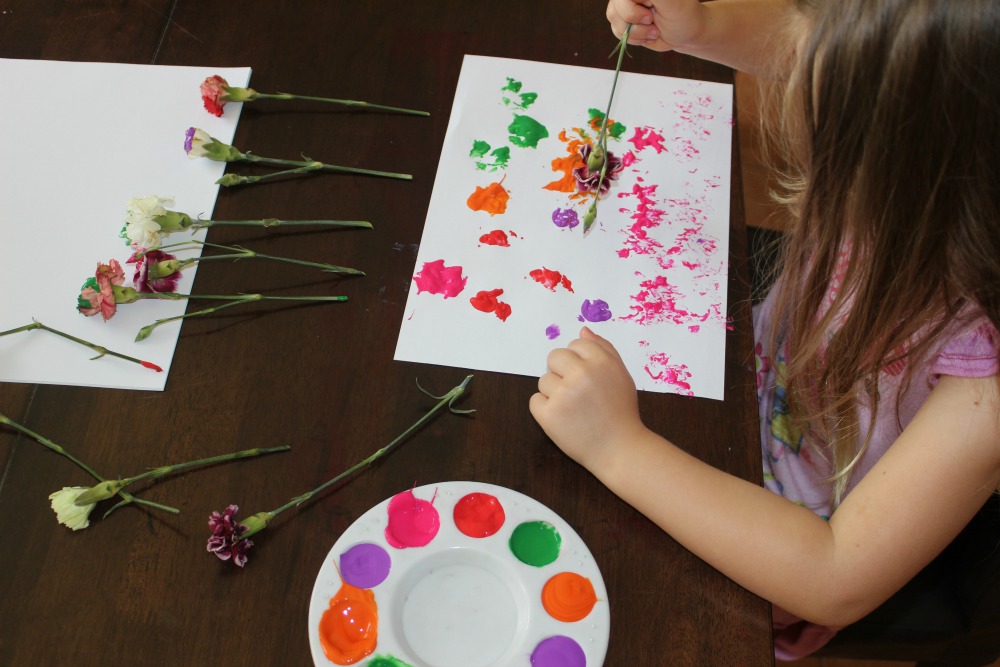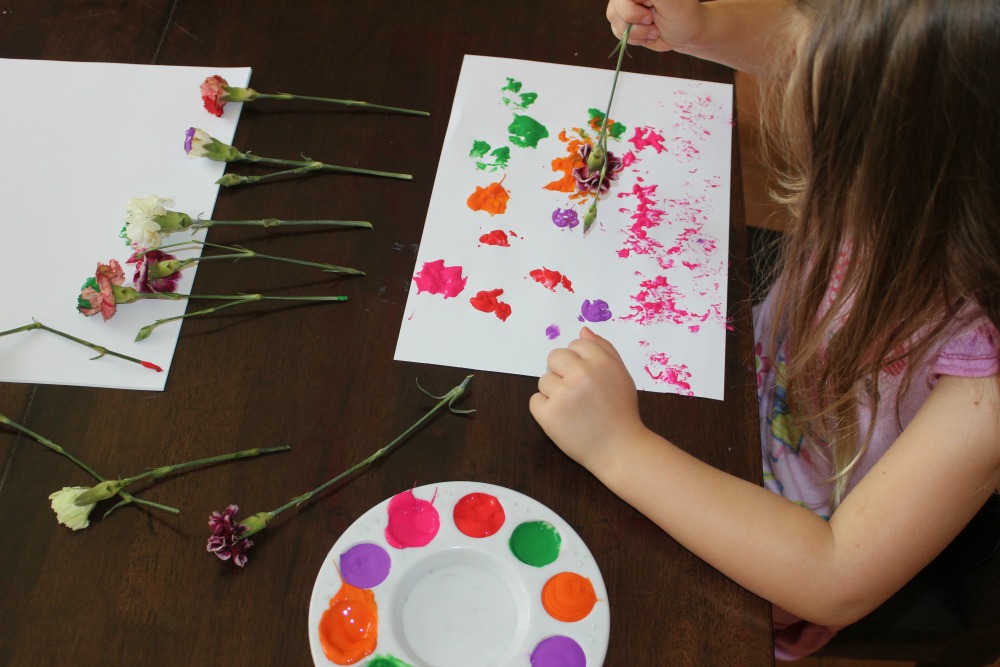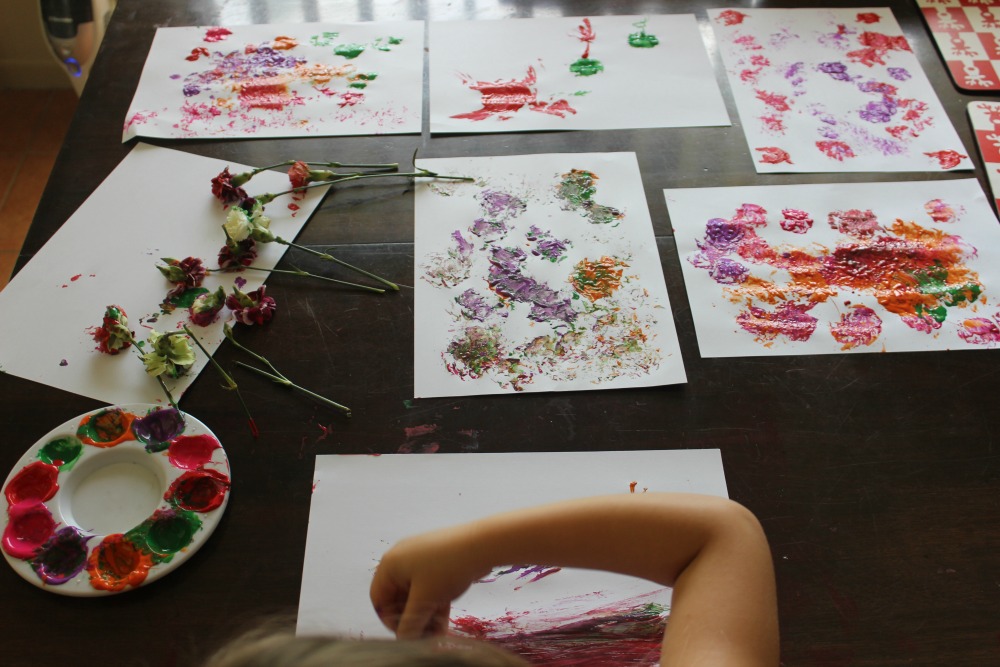 While Chloe was painting, it also allowed for her and I connect, to be in the moment and to create memories. Too many times we get caught up in our busy life, but this easy arts and craft activity was just what we needed.
So get out the paints, get creative and create memories. And remember we have a variety of craft ideas for kids on our Finlee and Me blog.
Wishing you all a great day,
Angela xx
About the Author
Angela is an author, entrepreneur, blogger, mental health clinician and most importantly a mother. She explores various topics related to parenting/children on her blog and also in her four books: 30 Days, 30 Ways for Mothers to Take Care of Themselves,  30 Days, 30 Ways for Connecting with Your Child ,  Healthy Snack Ideas for Kids and 30 Days of Christmas Cheer – A Month of Holiday Traditions and Memory Making. Connect with her on Facebook, Instagram and her website Finlee and Me.
Save
Save
Save
Save