Natural Kids Products You Will Be Grateful For
As your baby grows, they start to place everything in their mouth, especially when teething begins. Therefore finding something that is safe for your baby to chew on and play with, is the number one priority. Finlee & Me are excited to showcase our range of natural kids products that we know parents around the world, will be grateful for.
Natural and Organic Baby Teether's to Choose
Finlee & Me are proud to offer new Mums, colourful and adorable style of teethers from natural to wooden to organic. The hardest choice you will have to make is deciding which adorable teether you will choose for your baby, knowing whichever choice, these teethers are natural and safe.
Wooden Teethers
The beautiful Finlee & Me Natural Wooden Teethers not only provide a useful gripping ring to hold on and chew with, but they also come with an array of beautifully designed cotton fabric to wipe your baby's drool. Talk about a clever invention. Choose from blue and yellow elephants to ever adorable lady bird designs, with over 15 different designs you're sure to find something that your little one will love. To clean, simply include the fabric in the wash with like colours.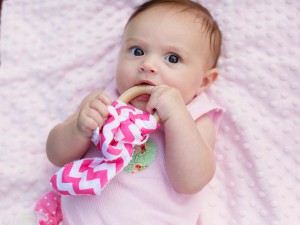 Organic Rattle Teething Ring
A two in one treasure, an Organic Rattle and Teething Ring. This teether can be used when baby needs something to chew/suck on to assist with teething or also delight the little one with a giggle when they shake the rattle. The size of this rattle is also wonderful as it fits little hands, which is a great tool for working on fine motor skills too. With attractive baby owl designs, your baby will get a hoot every time they play with it.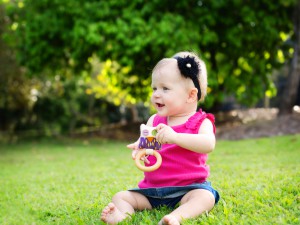 Toys that are Natural, Educational and Fun
Finding natural kids products that give your child the learnings of colour, shape sizes and dynamics of balance is easy with the Wonderworld Natural Stacking Ring. Made of natural wood and six coloured rings, the wood stand sways with every coloured ring stacked. This toy gives your child an early understanding of colour recognition, imagination, hand-eye coordination and counting, plus the fun of learning and playing.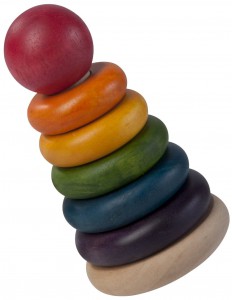 The Marble Tree Sounding Tree is another brilliant, all natural product that is  an eco-friendly educational delight. It comes with six marbles and little ones pick the marbles up and as the marbles work their way down the tree the sound becomes deeper and deeper.  It's ethically made, environmentally sound, non-toxic and wonderful from an educational perspective to work on colours, fine motor skills and music development.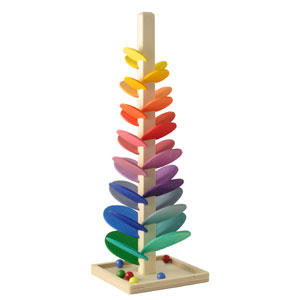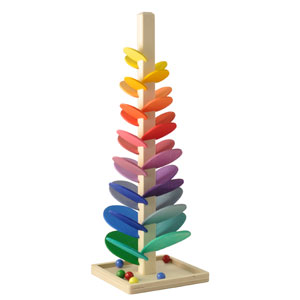 Finlee and Me give parents the opportunity to give their little one toys that will last, toys that are educational and toys that will create memories. Shop our entire kids products range that have been hand selected for sale in our extensive online shop.