Description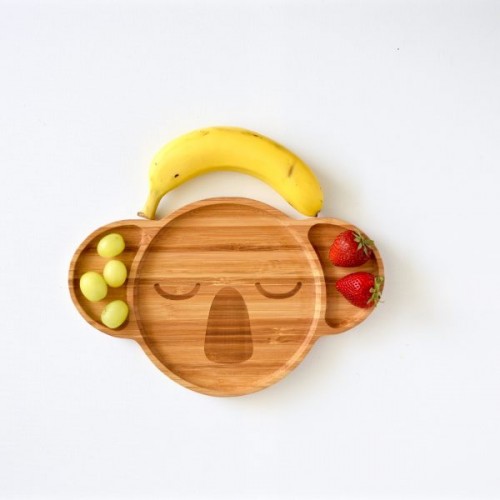 When preparing meals for your child, you'll want to have your Karri the Koala bamboo plate ready to rock and role. Karri loves helping kids have fun at mealtimes, but also likes to help introduce new foods to little ones.
This bamboo plate is constructed from 100% Bamboo and with the three functional compartments this will allow you to accommodate the needs of any child.
Additional information:
Please note every plate with vary in grain and colour due to the nature of bamboo
Made of 100% Bamboo and non toxic
Food safe certified and ethically made
Approximately 27 X 21 X 2cm
Do NOT put in the dishwasher, microwave! Simply wash with warm water and soap, dry with a dish towel and leave standing to dry.