Description
This Count and Match Set is the perfect wooden toy for toddlers who are wanting to start learning through play. Wooden educational toys are a great way for kids to explore different concepts like numeracy, colours and so much more.
This amazing toy which is made from high quality wood and painted by hand is sure to have your little one learning in no time.
All you need to do is set it up at the kitchen table, or even better outside on a blanket and watch your kids start learning in a fun way by stacking the rings, manipulating the number pieces and so much more.
This is truly a wonderful hands on toy for learning.
Make Memories with Play
Wooden educational toys are built to last, made by focusing on detail and wanting to assist kids to learn through play.
The Viga Count and Match Set is perfect for all ages and even better when siblings, friends and parents engage in the process.  Bring the toy out during playdates and even rainy afternoons; creating childhood memories through play.
Make Learning Happen with Play
Kids will have a wonderful time learning through play and start to process and learn: numbers, sequencing, matching and so much more. Added bonus is this education toy also helps improve their fine motor skills and eye-hand coordination.
Age: 3 years+
Product Dimensions – 42.6 x 14.2 x 6 cm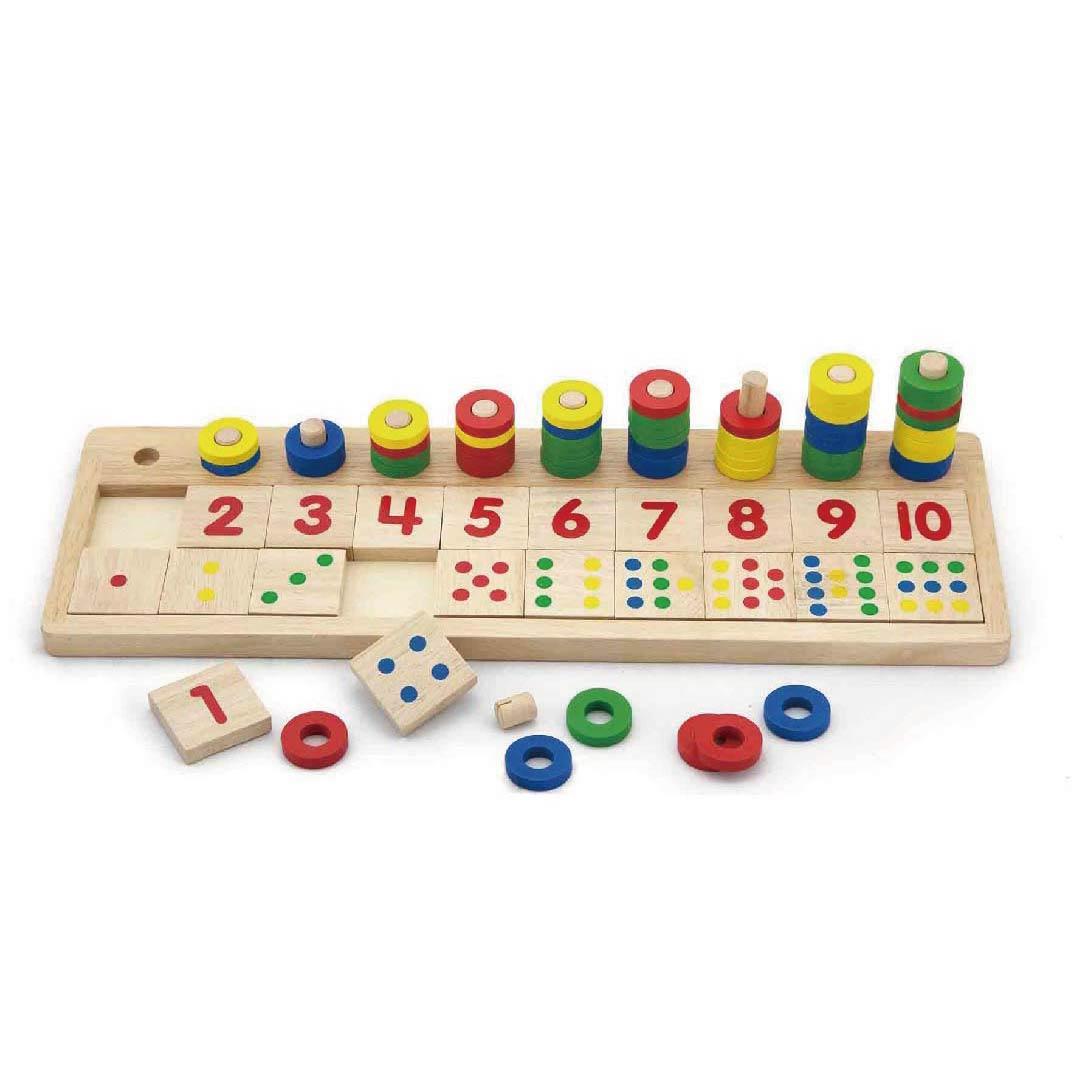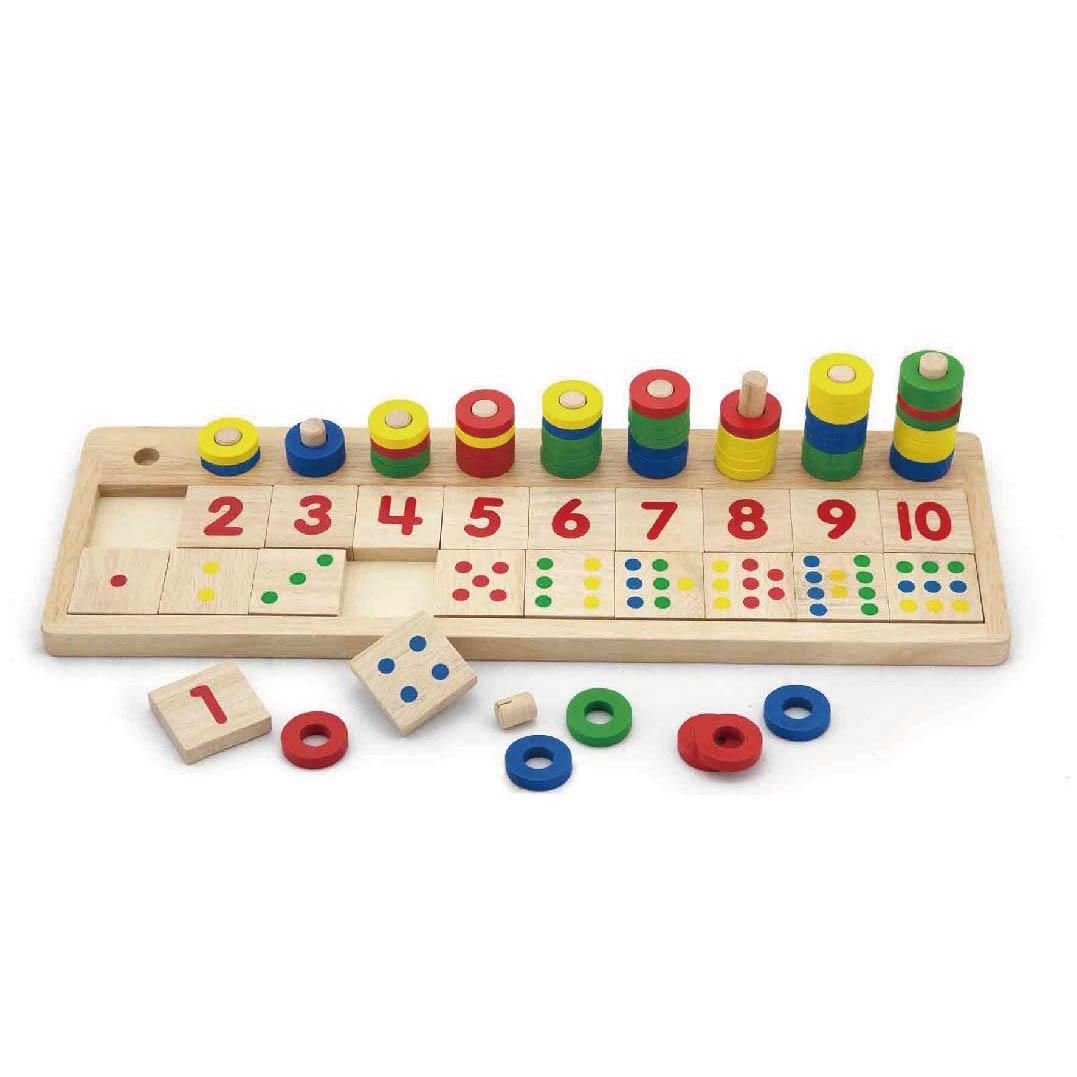 Save