Heat Packs for Children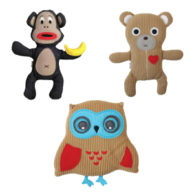 The nourishing warmth of a heat pack is a traditional remedy for children, babies and adults. Children's heat packs are a gentle and natural pain reliever. All heat packs are safe for kids, pregnant women and newborn babies. The kids heat pack is one of our favourite products for children and mums. From tummy cramps to labour pains, muscle ache to headaches, these heat packs are a mum's, babies and child's best friend.
Shop the Finlee & Me collection of heat packs for kids online. We are sure you will find a heat pack design to suit you and your child.