Ideas Boxes for Families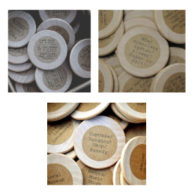 Idea Boxes for Families are so much more than just games for kids. They're the best educational toys out there, with a range of creative, interactive and constructive activity ideas for the whole family.
That's right.
At Finlee and Me, we pride ourselves on building stronger families, one toy at a time.
These idea boxes are fun in a box, with different themed activities for everything ranging from science and outdoors to summer and quiet time!