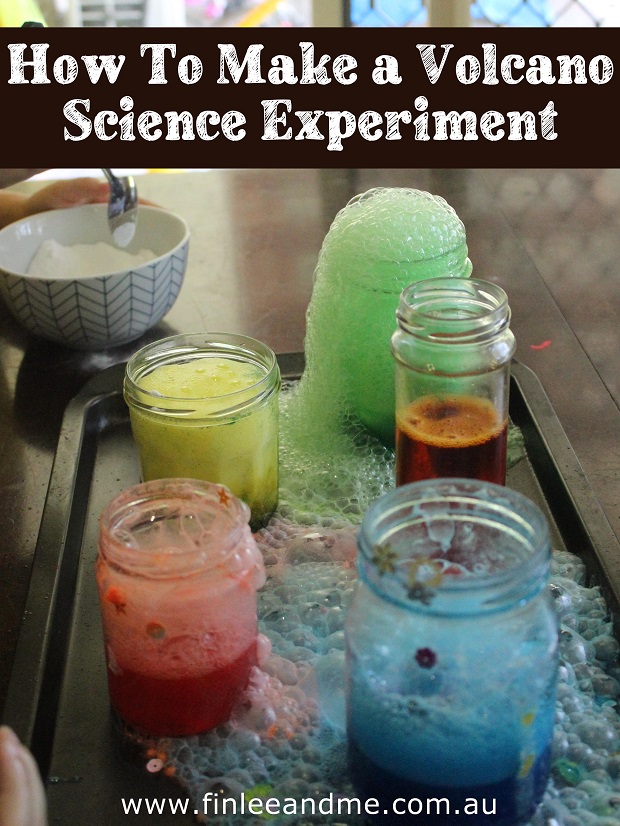 Our volcano science experiment is a fabulous activity that the kids will love. It has everything most kids love – colour, getting hands on and the end result creates bubbles and fizz. What more could you want? It's a great activity to do with multiple kids too as each child can have a jar each and use a different colour so they're all responsible for their own little experiment. You can then compare notes on who's fizzed more or which colour was more effective.
Materials Needed to Make Our Volcano Science Experiment
Bi-carb soda
White vinegar
Food colouring
Empty jars – one for each colour you want to make
Glitter and embellishment pieces – stars, flowers, leaves, etc
Instructions to Make Your Volcano Science Experiment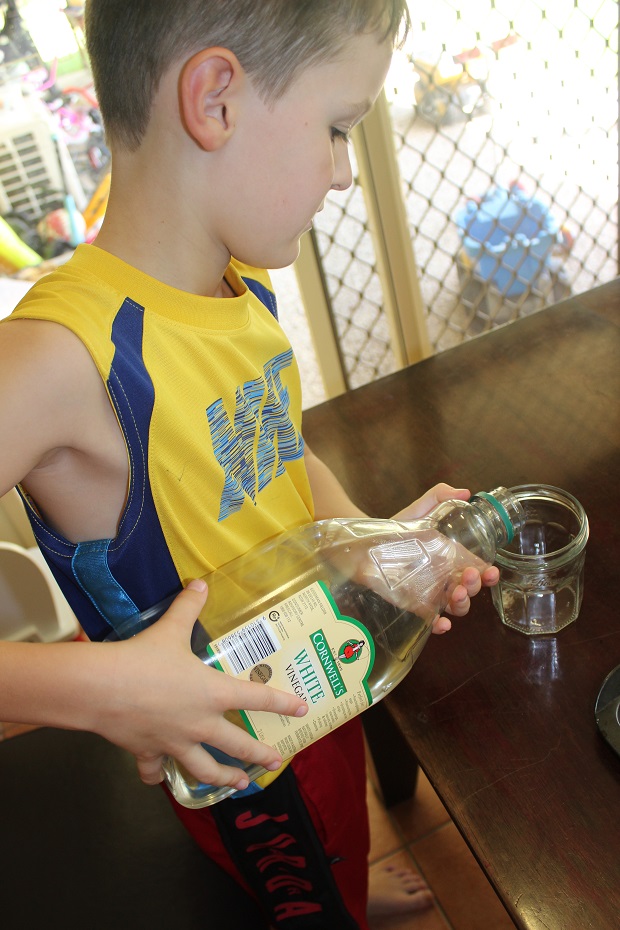 Step 1 –  Have one of your children pour vinegar into one jar at a time (I fill half way up per jar).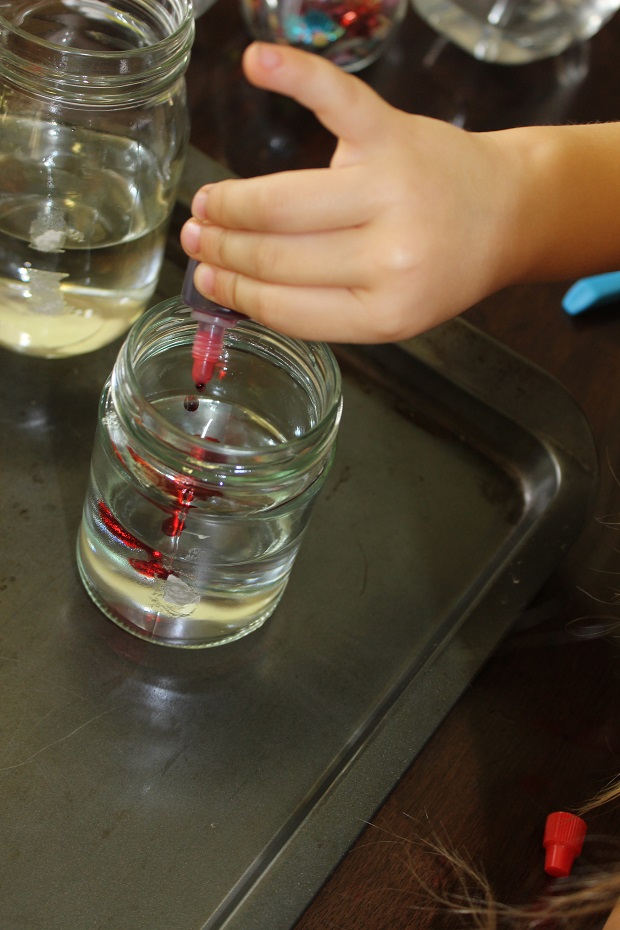 Step 2 – Add some food colouring (as much or as little as you like).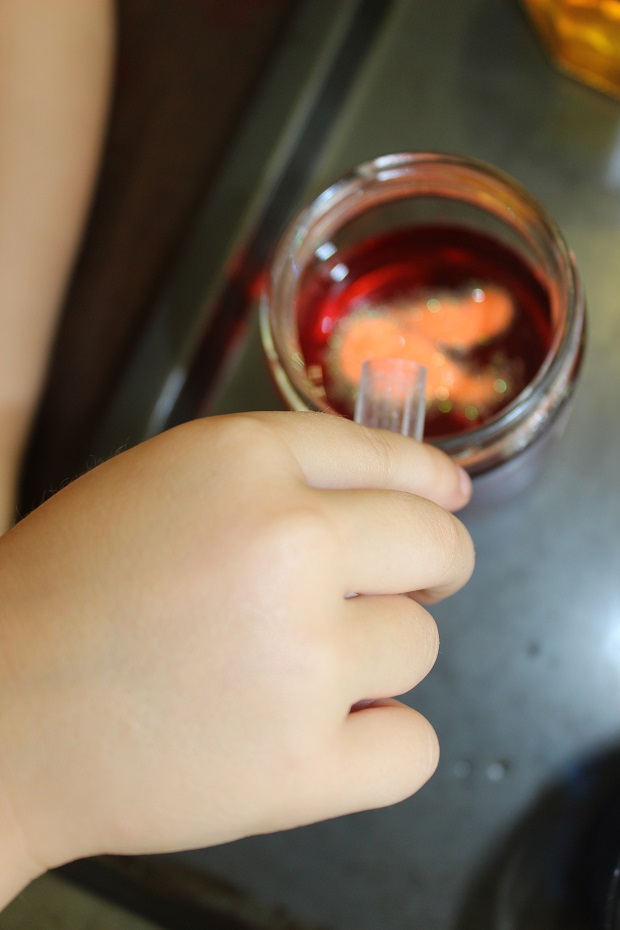 Step 3 – Tip some of the glitter and embellishment pieces – stars, flowers, leaves into the jars.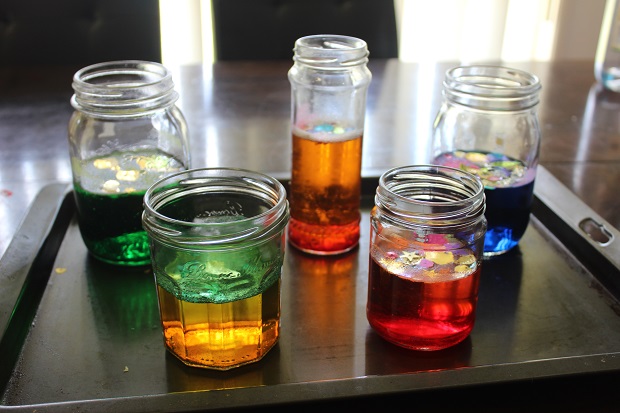 Step 4 – Repeat for all the jars, using a different colour for each jar.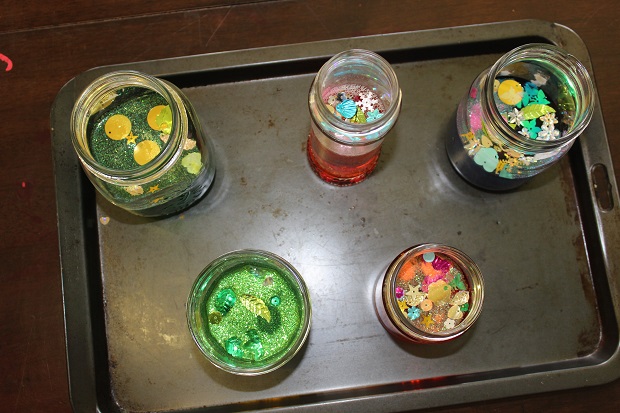 Step 5 – Then add a spoonful of bi-carb soda to each jar and watch the magic happen. Get ready because the kids LOVE this part!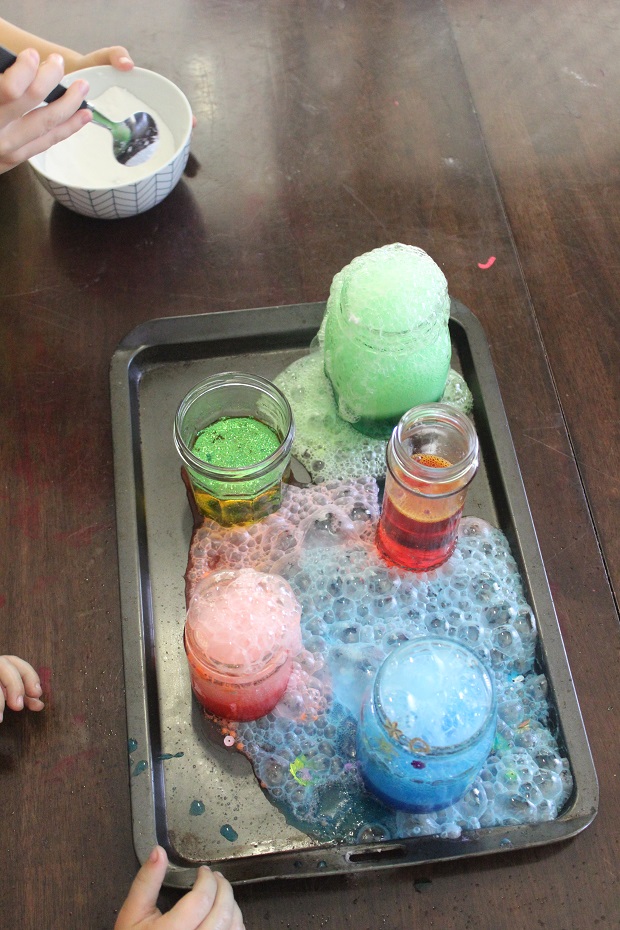 Step 6 – Then stand back and wait for your volcanos to occur.
The Benefits of Making a Volcano Science Experiment
Making a Volcano Science Experiment is a fun and practical activity to do with your kids. They will love the excitement of making an actual erupting volcano without any chemicals. You can use this fun activity to talk about how things work together and how the bi-carb soda is a base and the vinegar is an acid and together they become unstable in water and it creates the fizzing.
Depending on your kid's age it's a good opportunity to talk about how some things don't mix well together too and how you can cause a serious injury/accident by mixing the wrong things together and you especially need to be careful and always make sure you are supervised by an adult.
Love to all,
Angela xx from Finlee and Me
Angela is an author, entrepreneur, blogger, mental health clinician and most importantly a mother. She explores various topics related to parenting/children on her blog and also in her three books: 30 Days, 30 Ways for Mothers to Take Care of Themselves, 30 Days, 30 Ways for Connecting with Your Child and Healthy Snack Ideas for Kids.
Connect with her on Facebook, Instagram and her website Finlee and Me.
Save
Save
Save