WIN 1 of 5 Zoku Machines sponsored by Finlee & Me
Summer in Australia is finally here and no better way then to start having some summer fun with making ice-blocks in 9 minutes flat with a Zoku Machine. Zoku machines are a wonderful product that allows your family to make homemade ice-blocks using ingredients that are fresh, preservative free and healthy for your little ones to eat.
5 Lucky Families will WIN Their Very Own Zoku Machine!
We have teamed up with 4 other amazing Australian businesses to offer you the chance to win not 1 but 5 Zoku machines!! Entry is easy, simply enter below by ensuring you enter all requirements for a valid entry.
 Zoku Machines are the Best Invention Since Sliced Bread
Every family should have a Zoku Machine in their house as there are simply to many recipes you can create that taste amazing, such as the Nutella Banana Ice-Block Recipe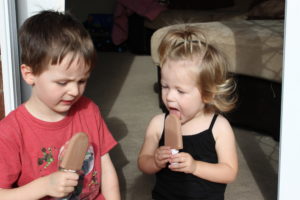 To purchase your very own Zoku Machine head to Finlee & Me