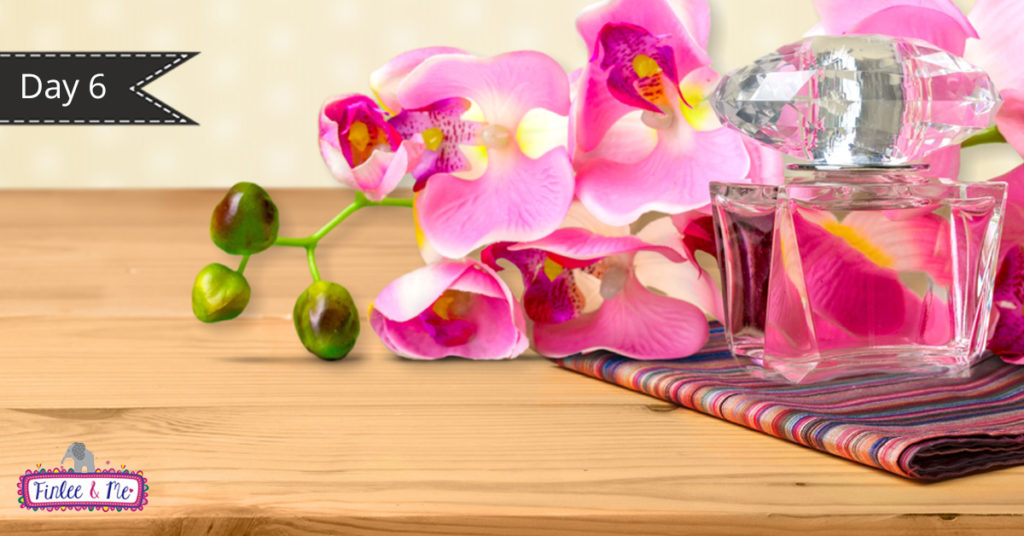 "A woman who doesn't wear perfume has no future." ― Coco Chanel
Well, Chanel may sound a bit harsh but you get the point.
Perfume can help you feel special without actually doing much.
It doesn't have to be Chanel. It just has to be a perfume that you like.
You don't have to be dressed up to the nines to wear perfume.
You don't have to be headed to a party to wear perfume.
You don't even have to own a bottle of perfume to wear perfume. That's right!
Dabbing a drop of lavender or wild orange essential oil will do the trick too.
Not only that, wearing a certain perfume everyday makes it your signature scent, one that your kids, partner and friends will associate with you. Isn't that a sweet way to make memories?!
Take Care of Yourself with Ease Idea
You know what to do.
Take out that bottle of perfume, spritz it on and enjoy how deliciously lovely it makes you feel, almost instantly.
Studies have shown that wearing perfume helps improve the mood and I think it's such a lovely way to brighten up a difficult day!
As with all things, remember to keep it light and not go overboard with it either 😉
Take Care of Yourself with Intention
Make sure you share your fave perfume with us on Facebook or Instagram with the hashtag #30DaysCare.
PLUS… we'll be picking winners at the end of the 30 days too!!