Rewind a couple weeks ago… 12:18am and I had just finished making 2 dozen cupcakes for Finlee's school Fete … insert 6:45am as I was flying out the door to get Finlee to before school care and Chloe (my 2 year old) decided to smash every cupcake I had made. As I sat on the floor, crying my eyes out over cupcakes, I realised boarding the plane to Bali and checking into the best kid friendly hotel Grand Nikko Bali couldn't come soon enough.
I don't know about you, but the day to day grind of trying to balance motherhood, being a wife, working full time, trying to find time to eat/go pee/eat Nutella and everything else we need to do in our day has been wearing on me; BIG TIME! I knew my family and I needed a holiday so we could reconnect but I wasn't sure where, but the two things I did know were that I didn't want to spend a lot of money or be stuck in a car/airport for too long.
Choosing Where to Holiday/Travel with Kids
I love to travel with my kids both in Australia and overseas. I feel that kids can learn so much by traveling to a new place, experiencing the local area, trying out new foods and creating childhood memories. However, so many families worry about the cost of travel (especially overseas) and sometimes don't even bother researching an overseas family holiday with kids. I'm here to show you a breakdown of traveling in Australia or going overseas to Bali for the exact dates we were going on holidays.
Did you know it can cost you almost as much to book a flight and hotel to different destination spots in Australia then it does to head to Bali? When my family and I first talked about our holiday, we had decided we'd head to Tasmania for our break in order to catch up with my in-laws, but I almost fell off my chair when I saw the final figures. My husband suggested heading to Bali as there was a seat sale with Jetstar and I told him that sounded great but that we needed to get a reasonable price for flights/hotels in order to make it work. I wanted to show you the breakdown in cost…
Travel to Tasmania

Plane tickets for 2 adults + 2 kids = $2452 ($613 per person)
7 day car rental = $550 (for car rental and extra insurance)
Petrol = $300
Hotels = $600 (only hotel room and 4 nights at in-laws FREE, but we would need hotel for 3 nights)
Food & Drinks = $800 (this would include getting groceries to take to inlaws, eating out for 3 days and also alcohol)
Extras = $500
TOTAL = $5202

Travel to Bali

Plane tickets for 2 adults + 2 kids = $1192 ($298 per person)
Hotels (6 nights but staying 7 days) = $1700 (includes breakfast daily, late check out on last day and transfers)
Taxi = $120
Food & Drinks = $500 (this includes lunch/dinner/snacks/alcohol as food is very reasonable at the super market and we get food to have in our room)
Travel Insurance = $130 (this is the total for our entire family)
Visas for Bali = $200
Extras = $500
TOTAL = $4342
SAVINGS $860.00
So as you can see this was a no brainer for us. As much as we wanted to see our family in Tasmania we felt at this given time (when money is tight) to head to Bali. We also liked the idea that our flight to Bali was only going to be direct 5.5 hours and then we'd get our taxi to the hotel however, if we went to Tasmania our flight would be just under 3 hours, we'd have to stand in line at the car rental, load our car seats into the car and then drive 1.5 hours down to the in-laws.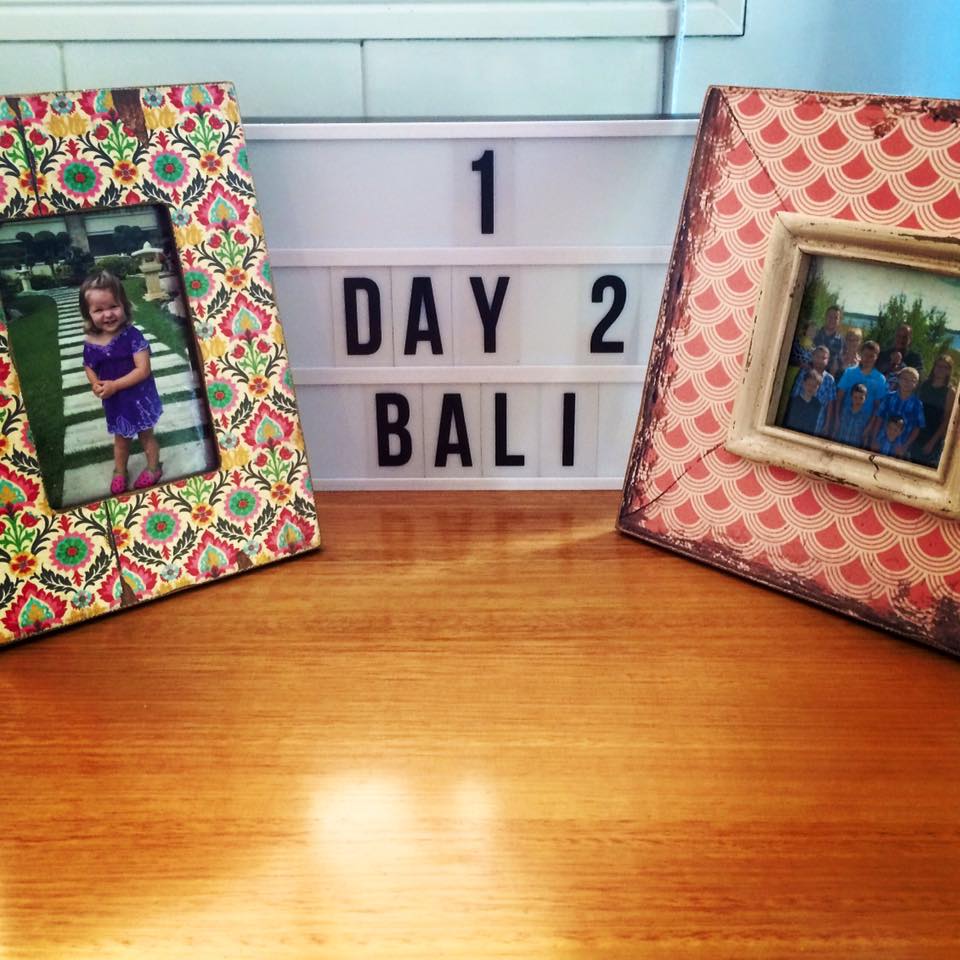 Choosing the Best Kid Friendly Hotel in Bali
With Bali being Indonesia's most popular destination, it can be very overwhelming trying to find the best kid friendly hotel to stay at while on your holiday in Bali. As a result, my husband and I have 3 primary requirements when booking a kid friendly hotel:
Cost

When looking at the cost we like to ensure the price includes: some meals, airport transfers, kids clubs, club access, room (compare size of rooms)

Offers choices in facilities/services for both parents and kids

In a nutshell, I don't want a hotel that just caters for my kids or just caters for my hubby and I; I need a compromise.

Location

Bali is an island with approximately 4.2 million people so by nature it's filled with noise, noise and more noise. So when choosing a location please be mindful that places like Legian, Seminyak, or Kuta you will be surrounded by numerous bars, shopping centres, markets, food vendors and so much more. So if you don't like noise then you need to consider heading to Nusa Dua. Nusa Dua is surrounded by stunning views of the Indian Ocean, beaches that go for miles and a place of serenity. The only thing you'll need to worry about is what time you want to head to the beach or pool to start creating family memories.
After a few conversations between my husband and I we agreed we would book with the Grand Nikko Bali as it ticked all our requirements: cost, facilities/services, location and most IMPORTANTLY kid friendly! Did I mention that it also appeared to be a hidden paradise, tucked away in the corner of the world where we could reconnect and an ideal place to call home for 7 days and 6 nights.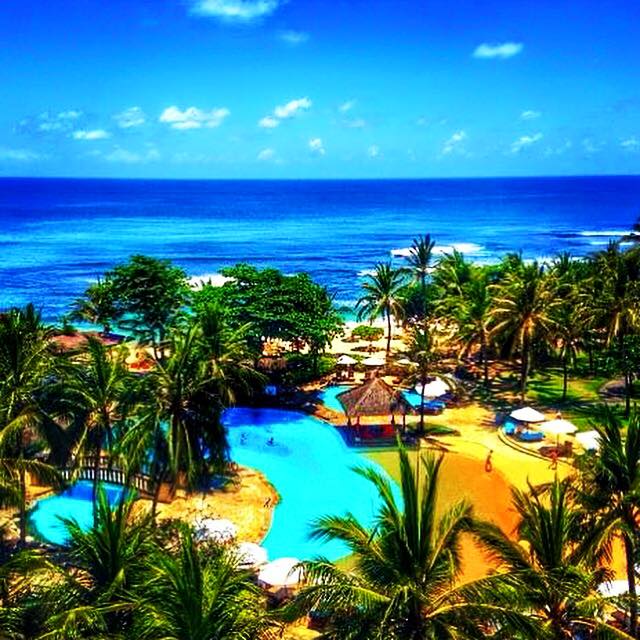 Grand Nikko Bali
Where or where do I even begin to try and explain the Grand Nikko Bali? Imagine opening your blinds every morning to beautiful shades of blue from the Indian Ocean, accompanied with the shades of pink, red and orange from the tropical flowers of Bali and monkeys on your balcony greeting you. This my friends is just a small taste of the amazing Grand Nikko Bali.
Grand Nikko Bali is dedicated to meeting the needs of every guest that stays with them, but has a strong focus on family holidays. They offer a unique collection of refurbished family rooms and family suites, kids club, separate kid pools and so much more.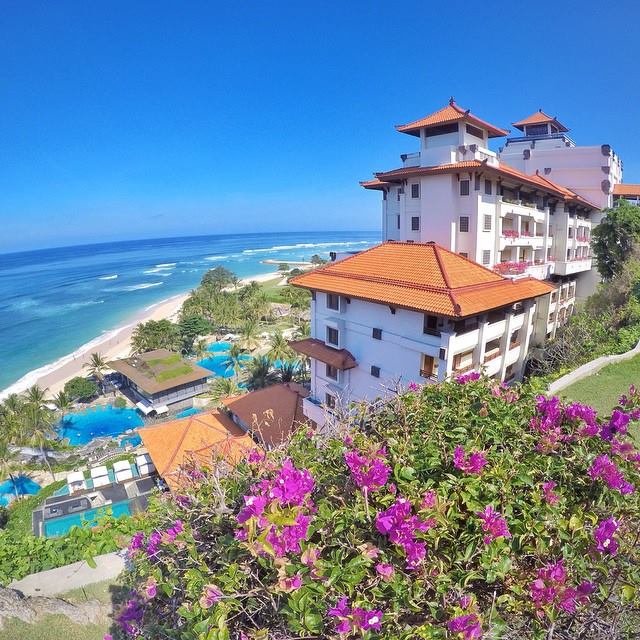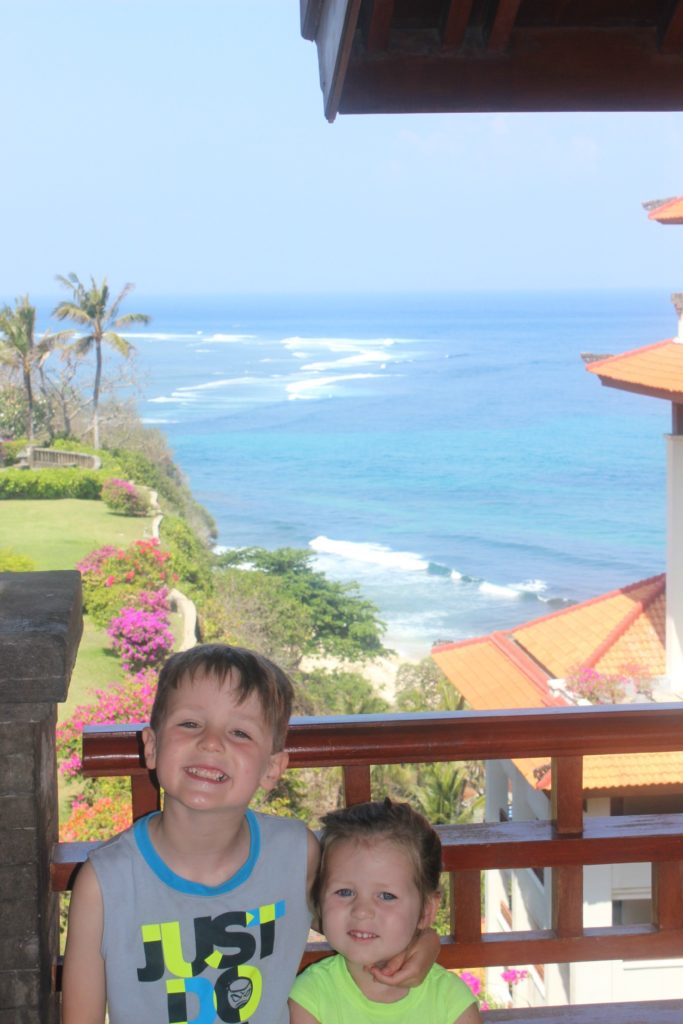 Why Grand Nikko Bali is the Best Kid Friendly Hotel in Bali
Jungle Camp for Kids – the Grand Nikko Bali has the best kids club in Bali. The resort's playground consists of indoor and outdoor areas. The Jungle Camp for Kids is completely supervised at all times and provides a variety of board games, play station games, arts and crafts, a trampoline, rock climbing facilities. With an intensive daily schedule of activities from feeding the camels, assisting with the baby turtles and so much more on offer who wouldn't want to have a break from mum and dad.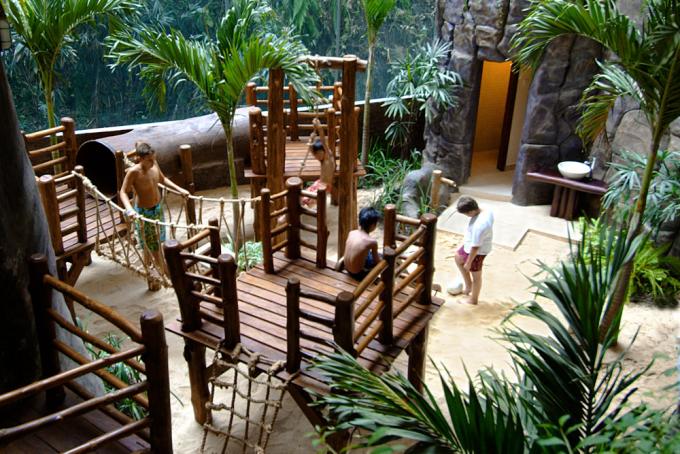 Cultural Highlights -I think it's so important for kids when they travel to get to know the local culture. What food do the local people eat? What traditional clothing do they wear? What musical instruments do they play? So I was over the moon that the Grand Nikko Bali offers a weekly cultural highlight event where families can come and meet with the local people at the hotel and participate hands on with local traditions.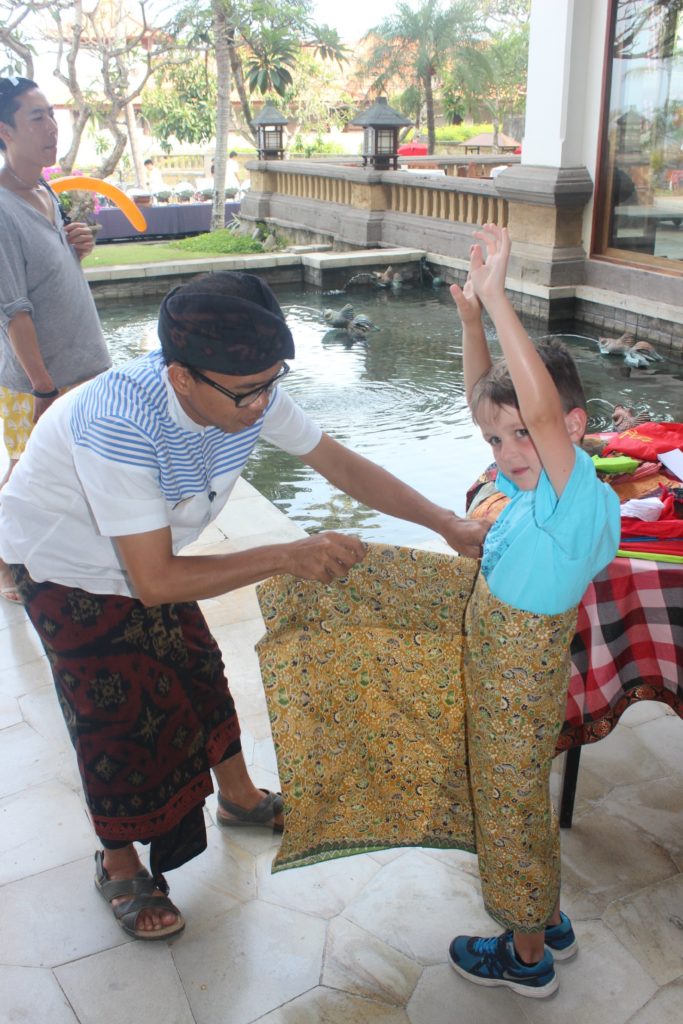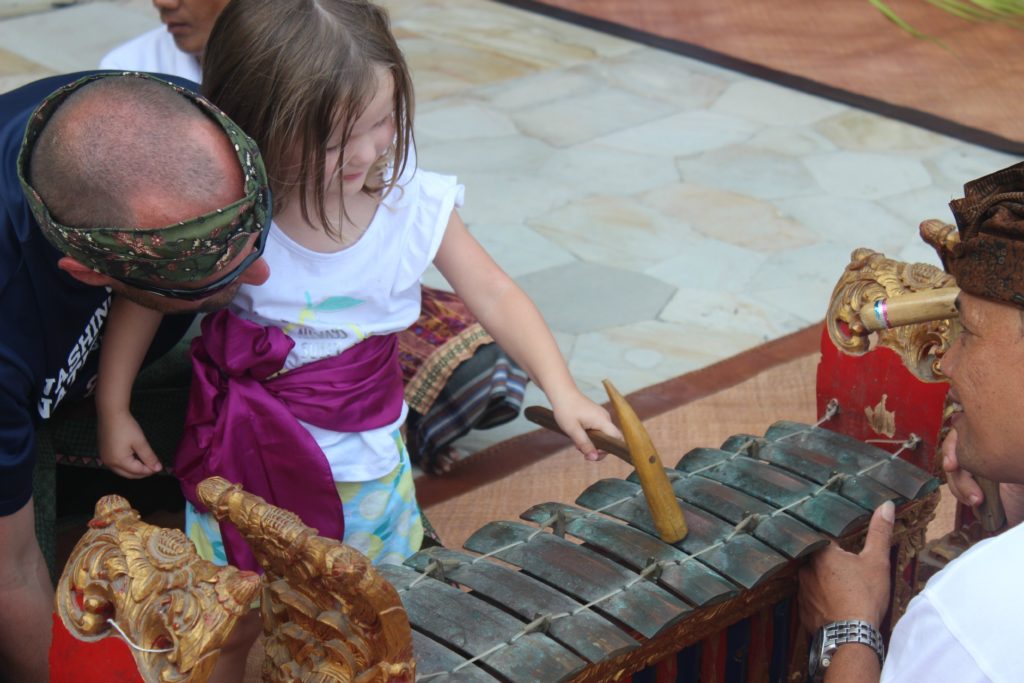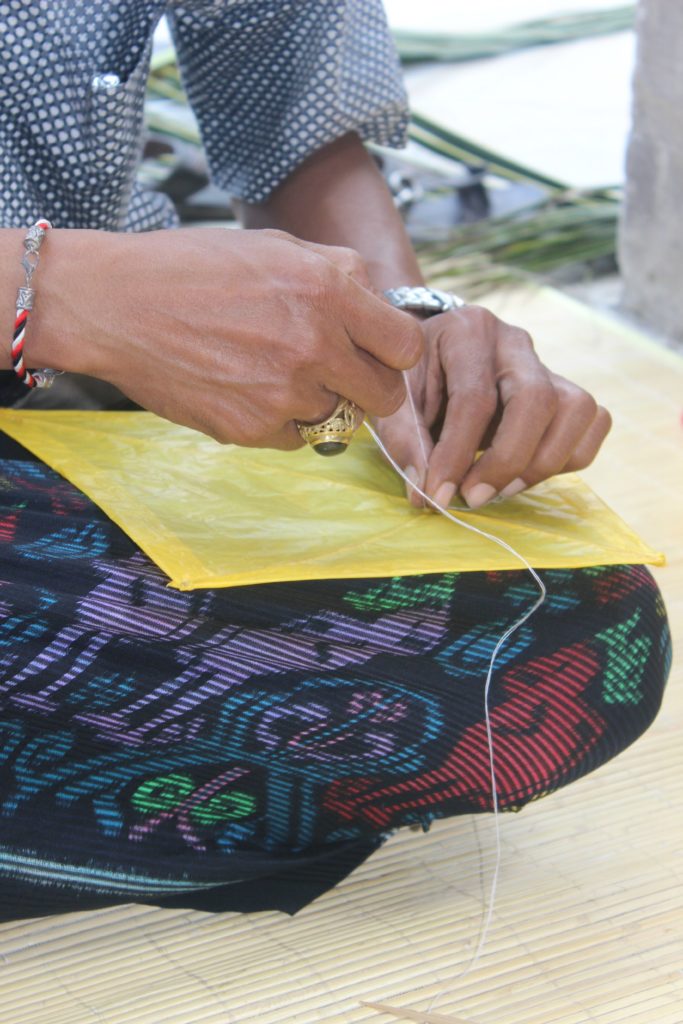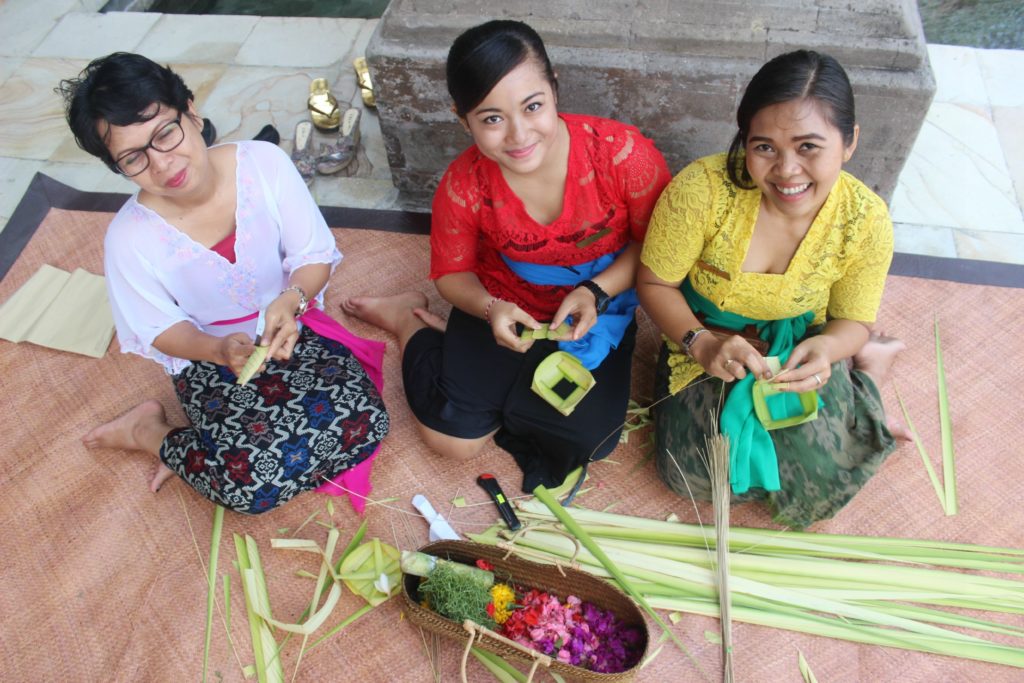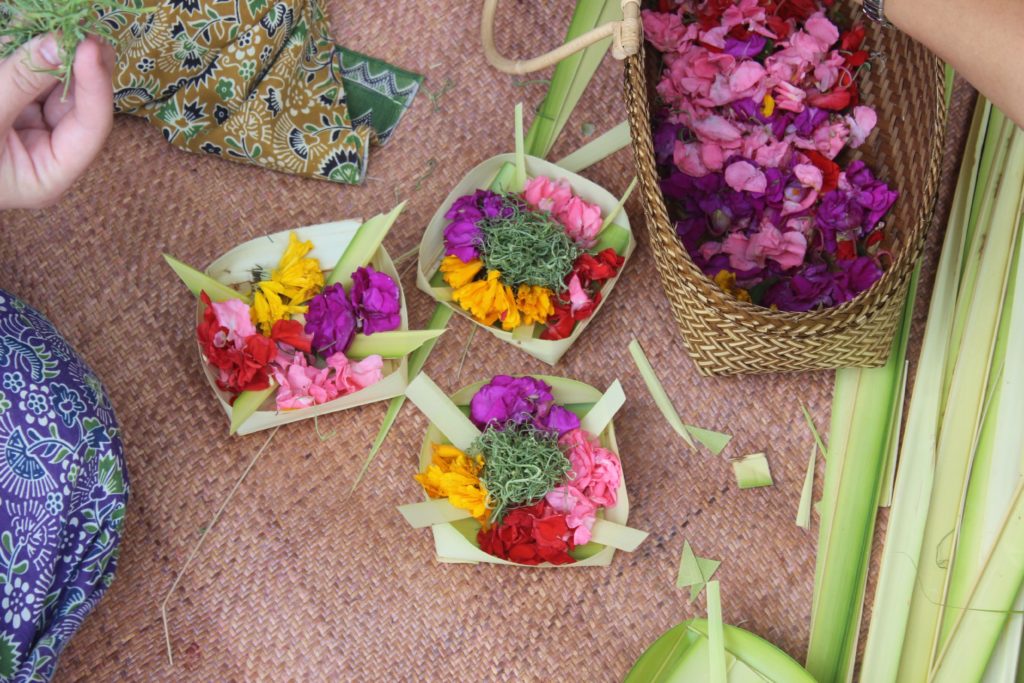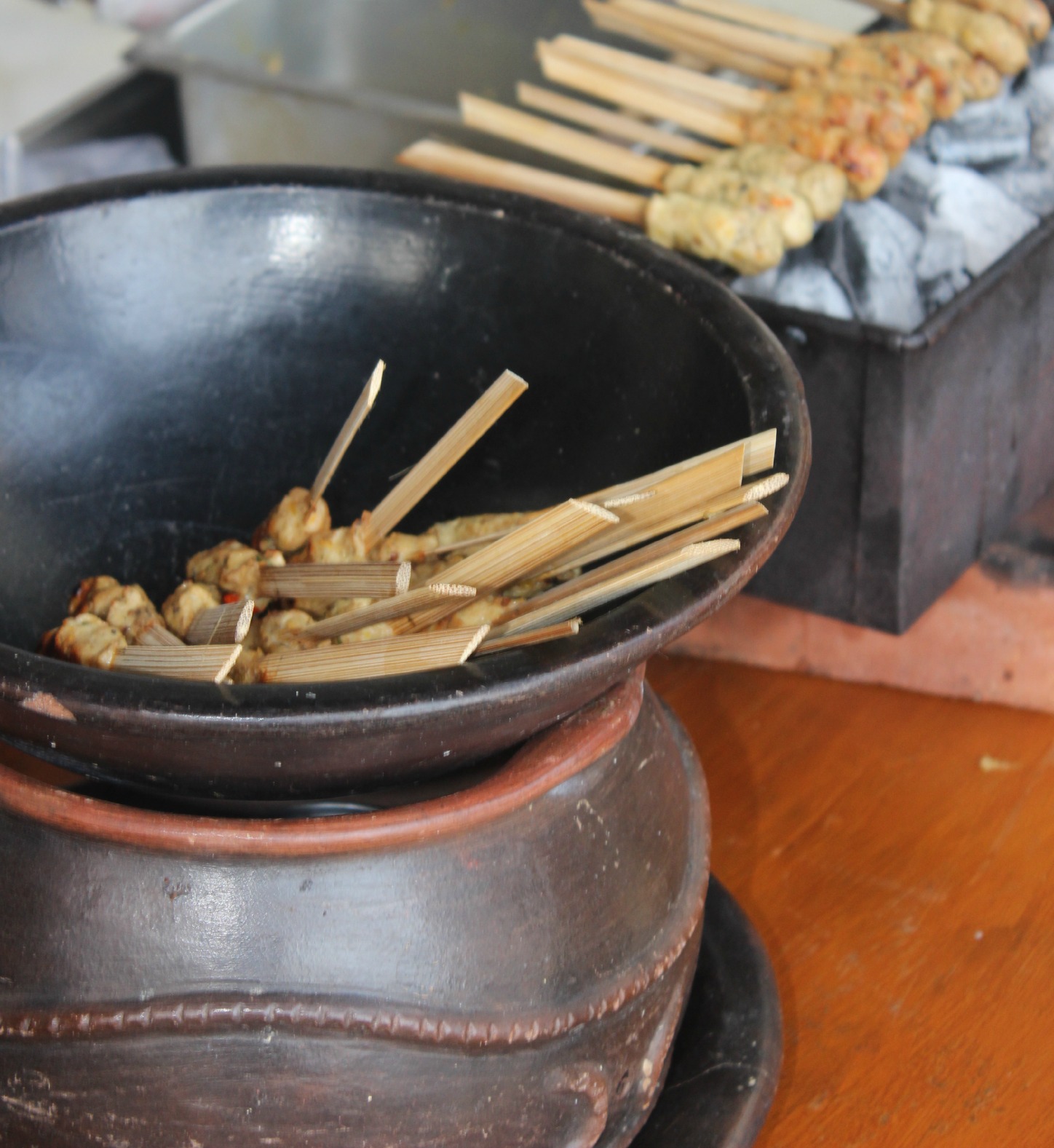 Camel Rides at Grand Nikko Bali – Finlee and Chloe couldn't contain their excitement when they found out that the hotel offered daily camel rides. This was the first time that the kids had seen a camel but to also ride the camels was a wonderful memory to make.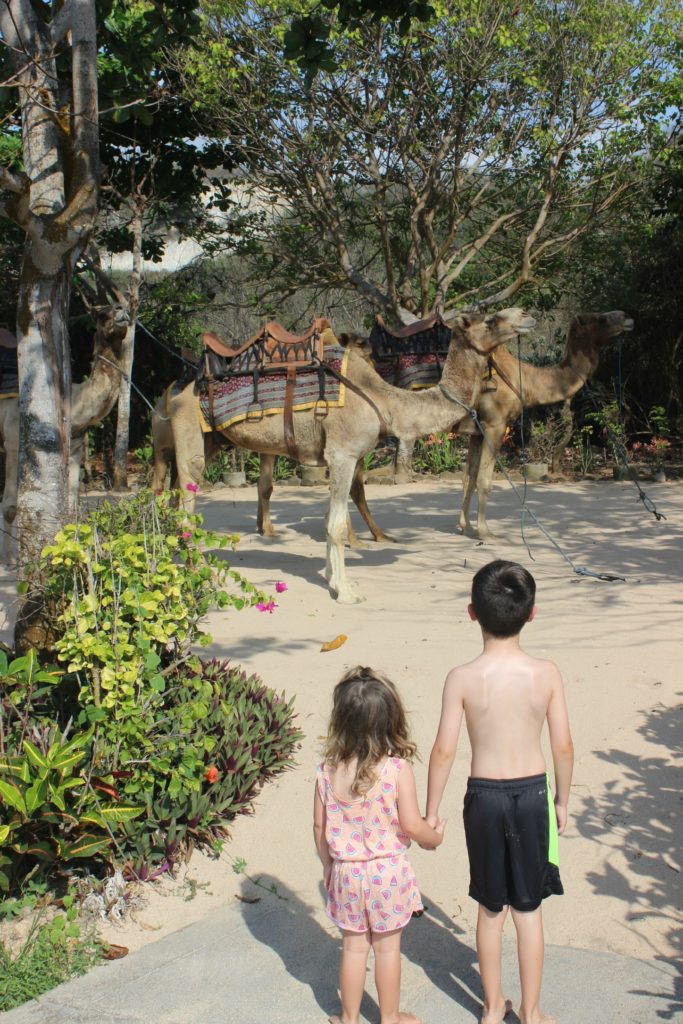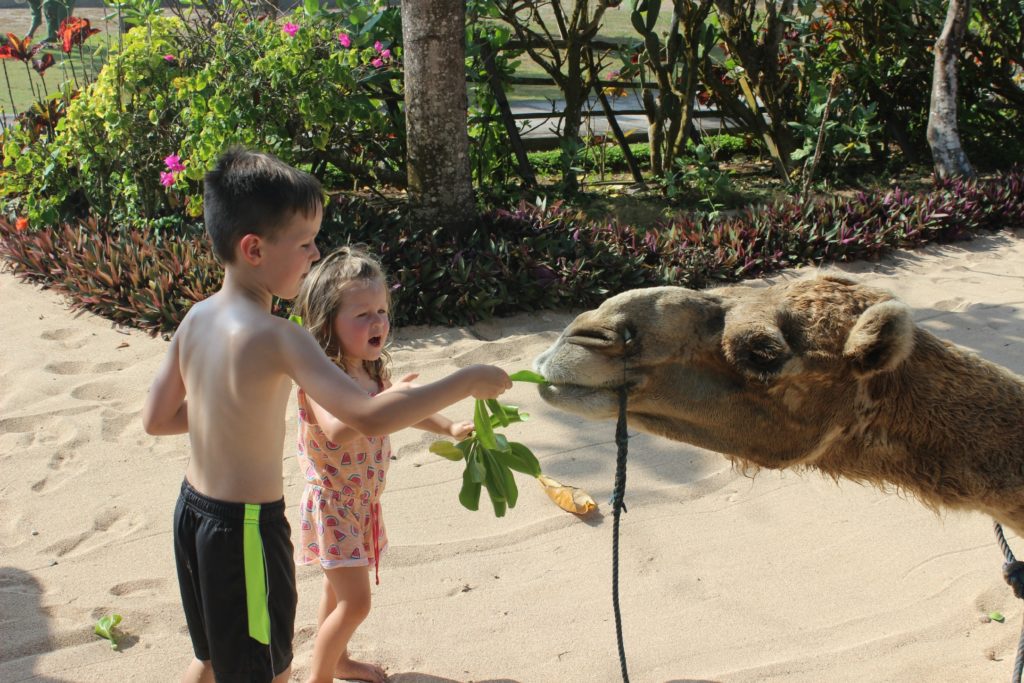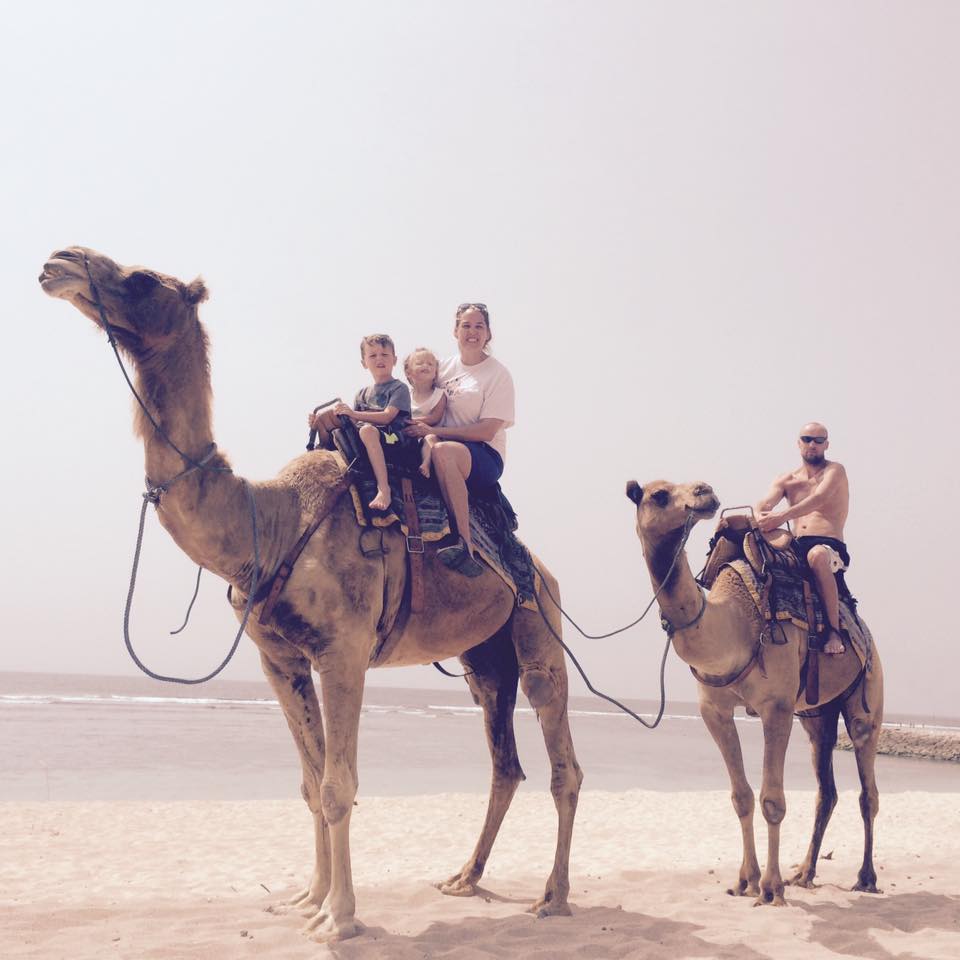 Kid Pool/Water-slide – there is nothing worse then going to a hotel that does not have a kid pool. For me – I love watching the kids play and interact with other kids and this is not an easy task in an adult pool; especially if your kids aren't old enough to swim on their own. So having the kid pool was a huge win for us. However, the added bonus of the huge water-slide put a smile on Finlee and my hubby's face too.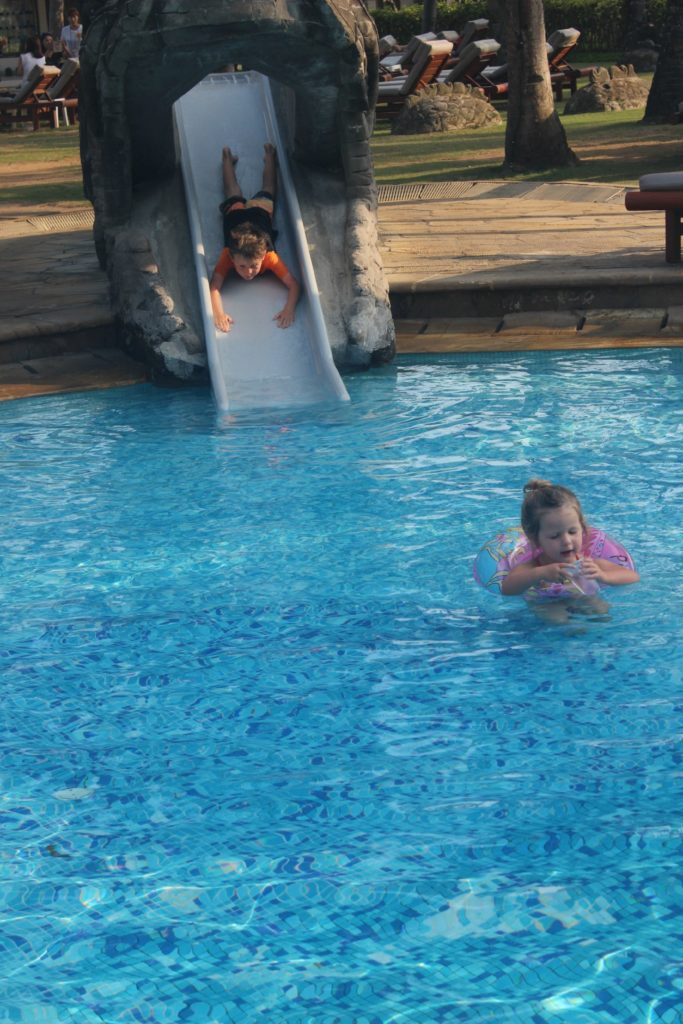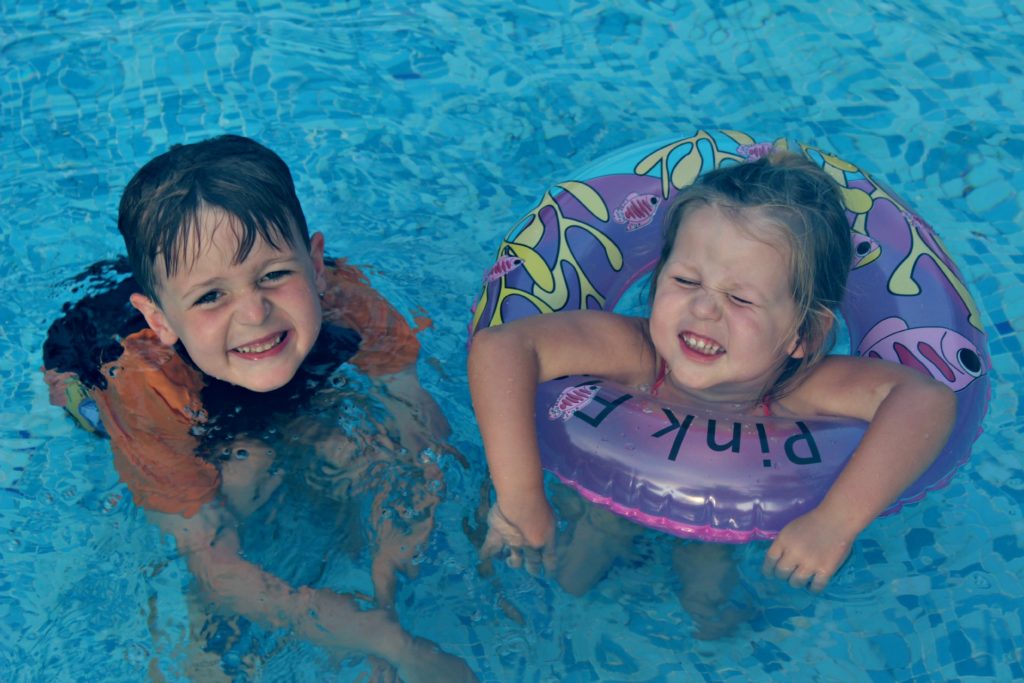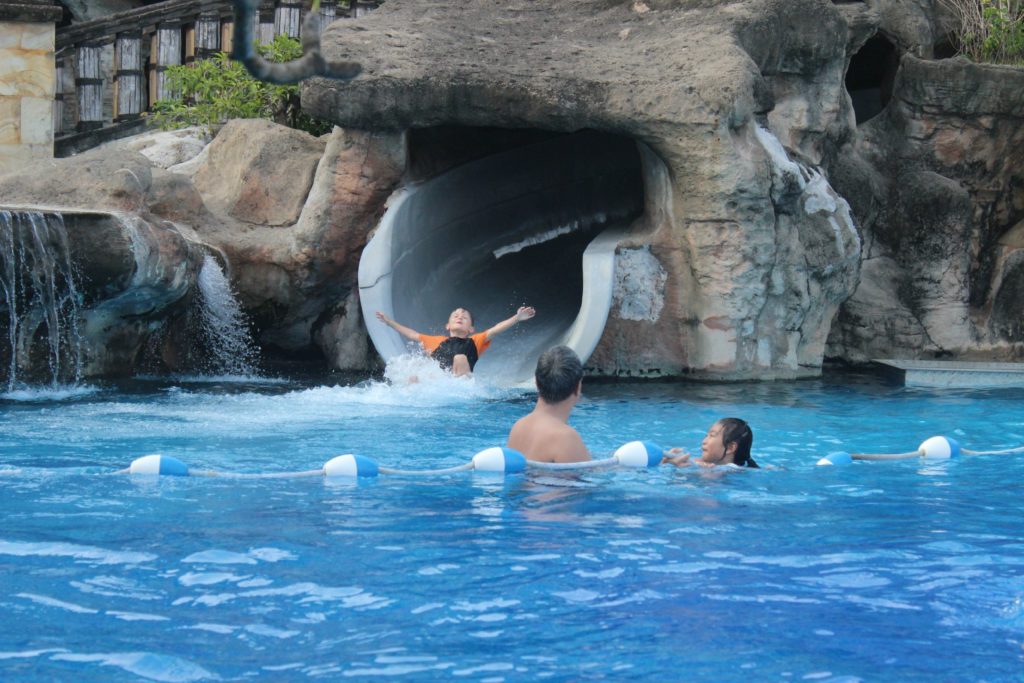 The Beach – It's important to note that not all beaches in Bali are assessable for the public and those beaches that are, typically are quite dirty, crowded and have no life guard. The Grand Nikko has the best of both worlds with the pool and easy access to the beach for the kids to explore nature, feel the sand between their toes and swim in the ocean.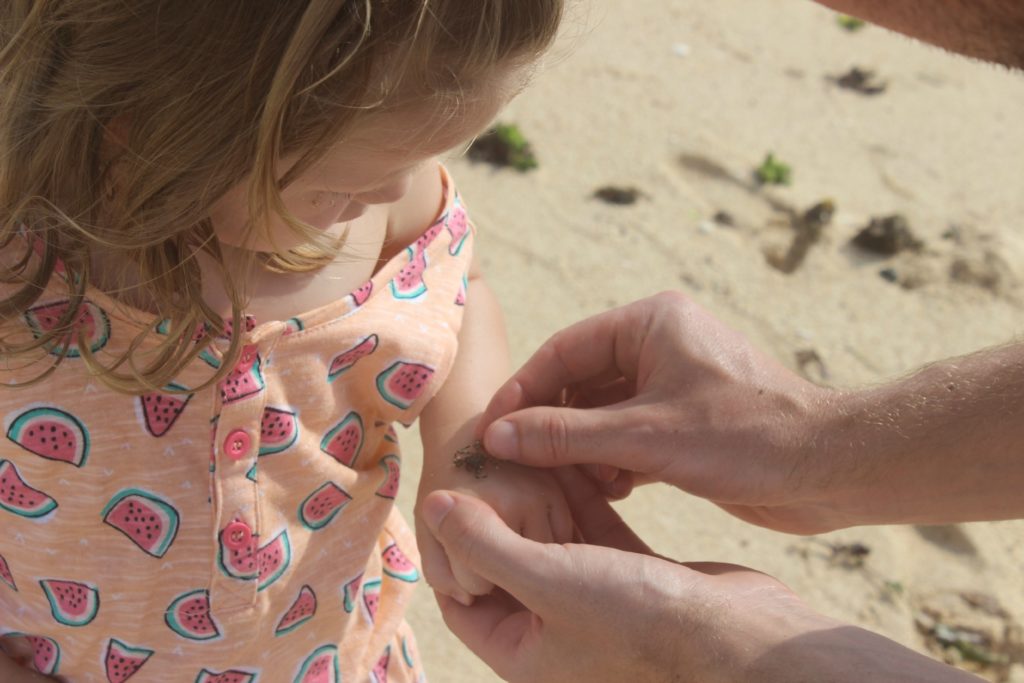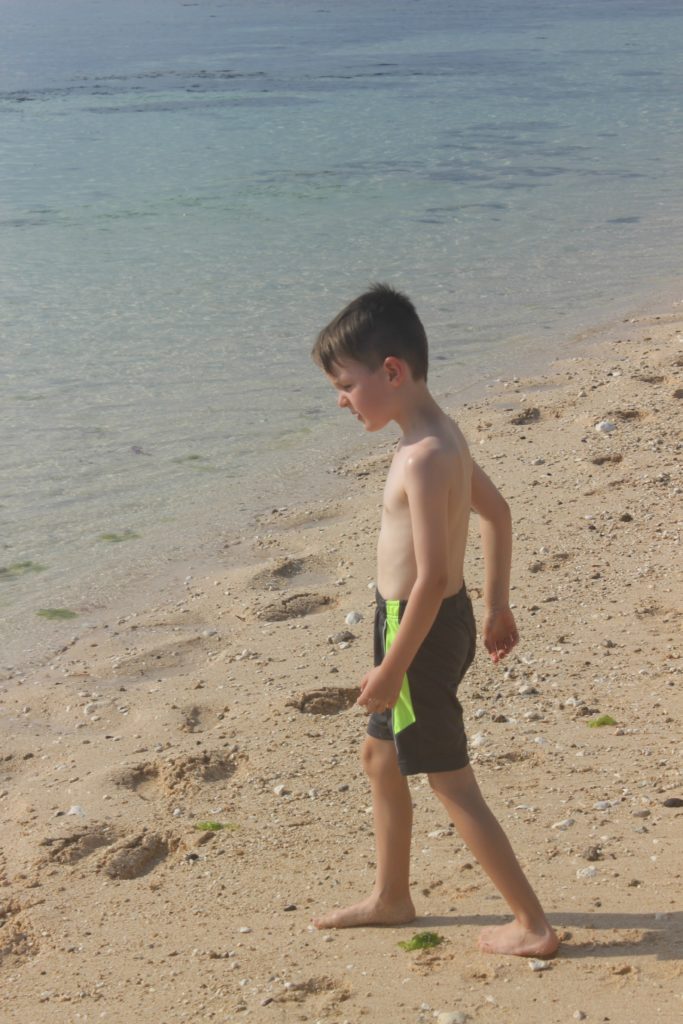 Close to the Local Shops – as I mentioned earlier it's really important for me to show Finlee and Chloe different countries and different cultures. One of the things my husband and I like to do with the kids is take them to a local super market to show them and teach them about different foods. The Grand Nikko Bali is close to a few local shops and just a short car ride to other parts of Bali that offer slightly larger selections.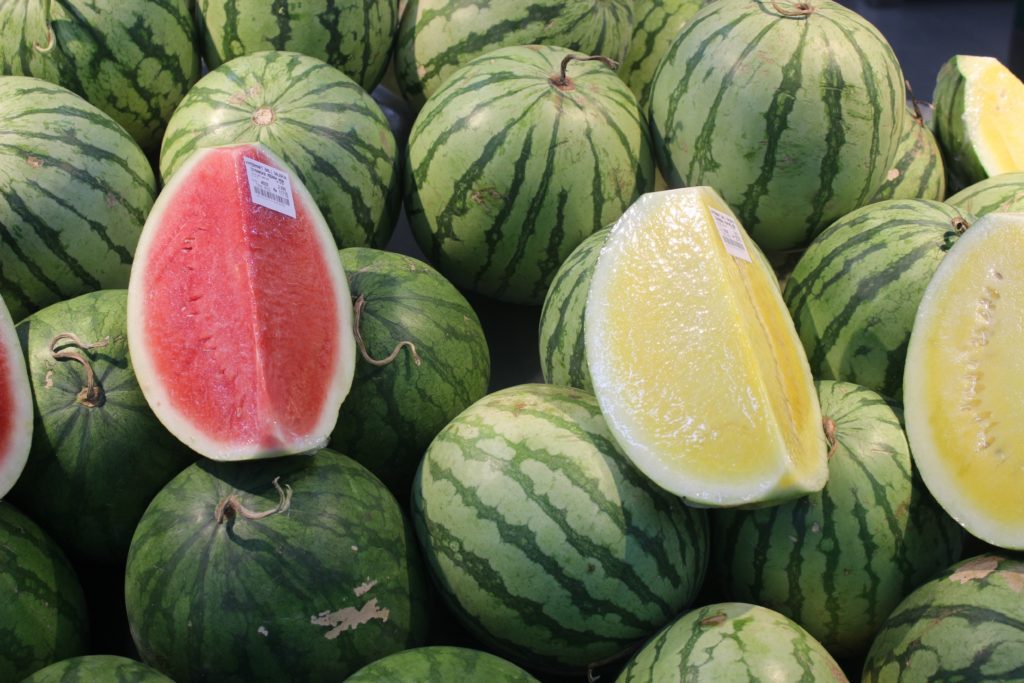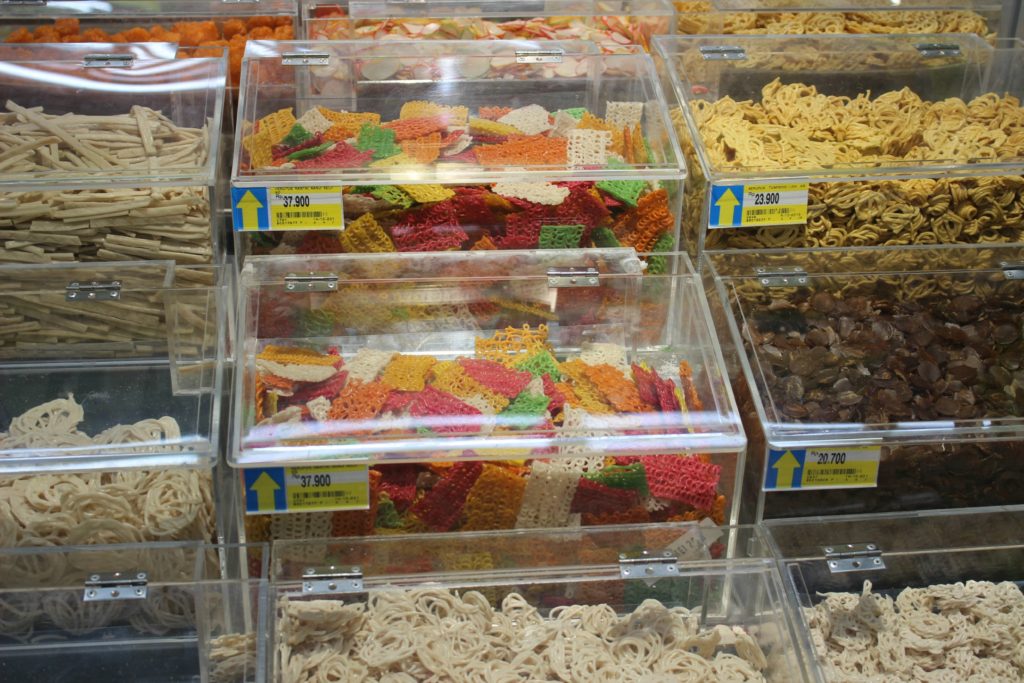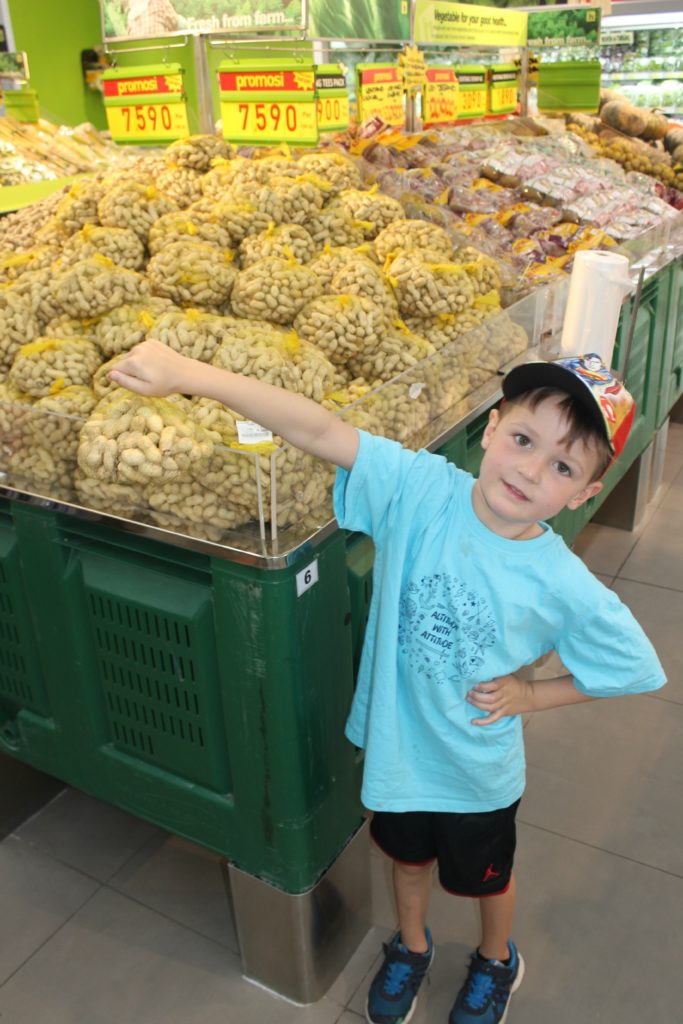 Personalised Picnics on the Beach – I love food and I highly rate the buffet breakfast at the Grand Nikko Bali however, I was super excited to learn about the personalised picnics on the beach and to try something different with my family. With a beautiful selection of foods to choose from for your personalised picnic on the beach the hardest thing to do will be not to pick everything.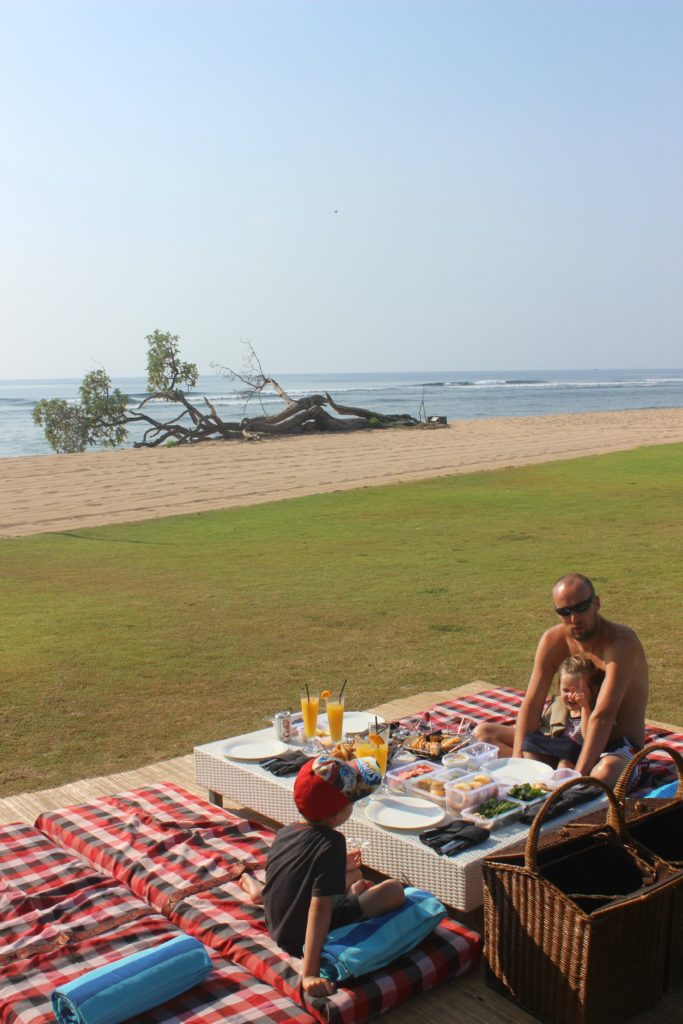 Balinese Night – once a week the Grand Nikko Bali brings all succulent Balinese dishes and puts them in one location. With a variety of main dishes, followed up with the best Balinese desserts – the only thing after eating you have left to do is sit back and enjoy the show.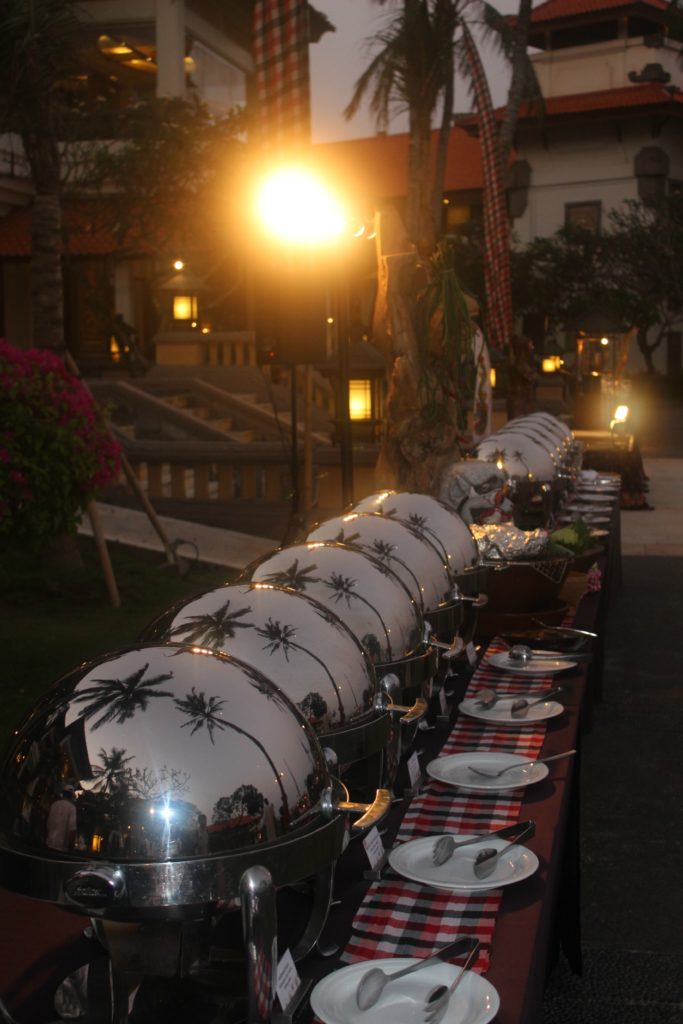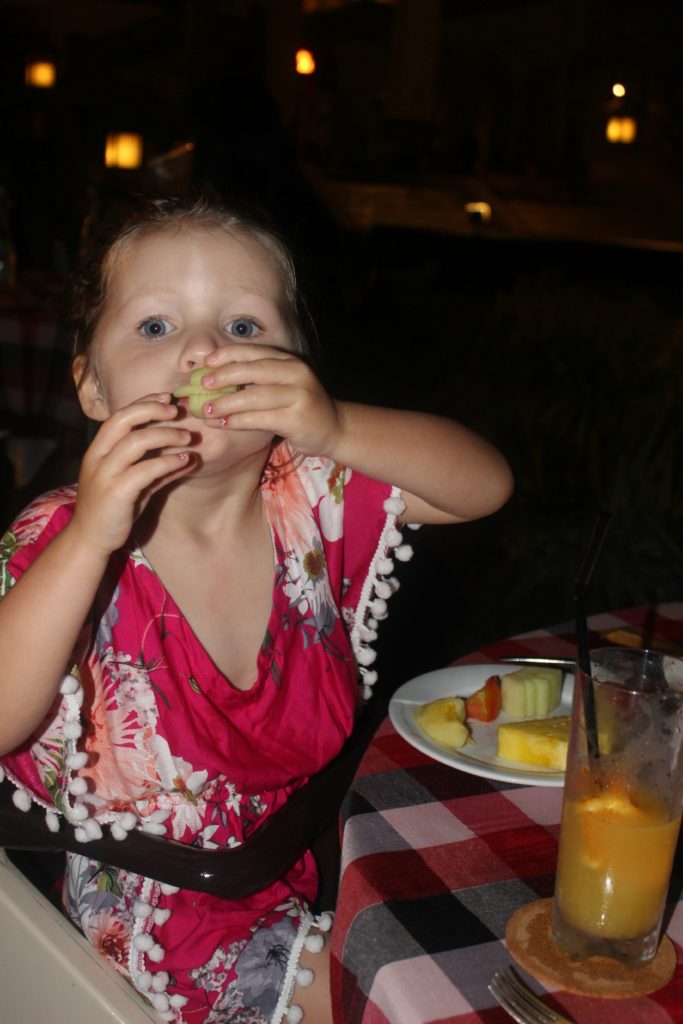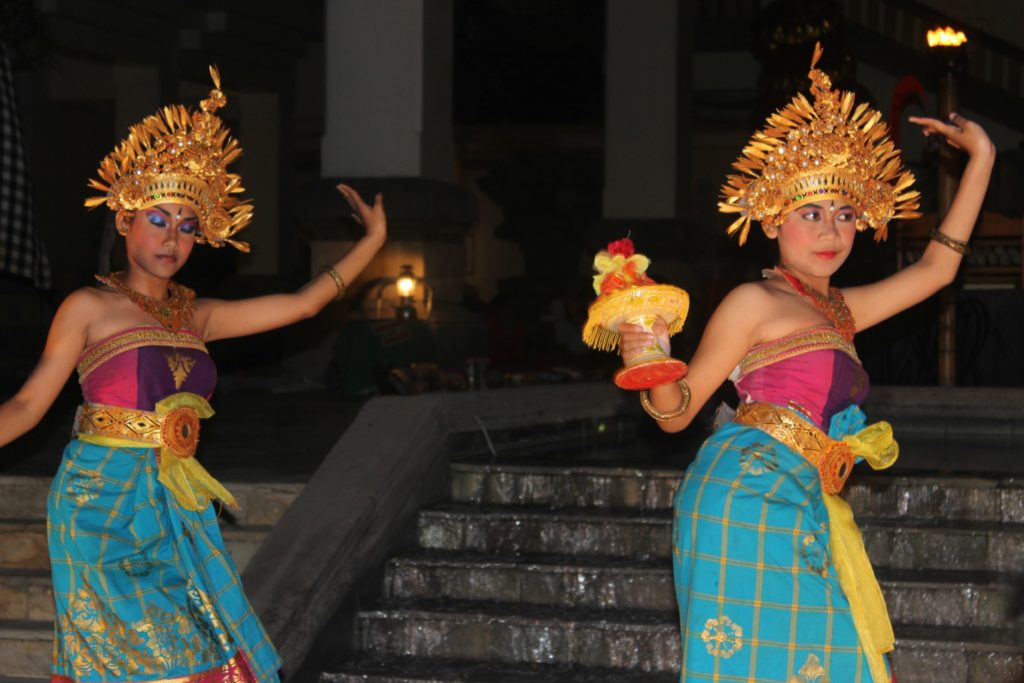 Extras – there are a few extra kid friendly perks that I'd like to mention that make the Grand Nikko Bali the best kids friendly hotel in Bali:
Turtles – The hotel has a commitment for mother nature and takes great pride in ensuring the care and release of the hatched turtles. The turtles only come during certain months of the year, so check with staff if this is something you're interested in.
Kid Friendly Meals – The hotel offers a kids menu that is amazing and loaded with healthy options.
The Staff – I can not thank the staff at the Grand Nikko Bali enough for their kindness and willingness to help with Finlee & Chloe. Always opening the door for me as my hands were full, or taking a minute to bend down at eye level so that they could hear what Chloe was saying. Thank you to all staff you made our stay that much more memorable.
The Entire Kid Friendly Experience – Grand Nikko Bali
As you can see from above, my family and I have fallen in love with the Grand Nikko Bali. From the location of the hotel, to the staff and all kid friendly amenities; Grand Nikko Bali is the best kid friendly hotel in Bali.
To find out more about the Grand Nikko Bali head to their Grand Nikko Bali, Grand Nikko Bali Facebook Page or Grand Nikko Bali Instagram Page.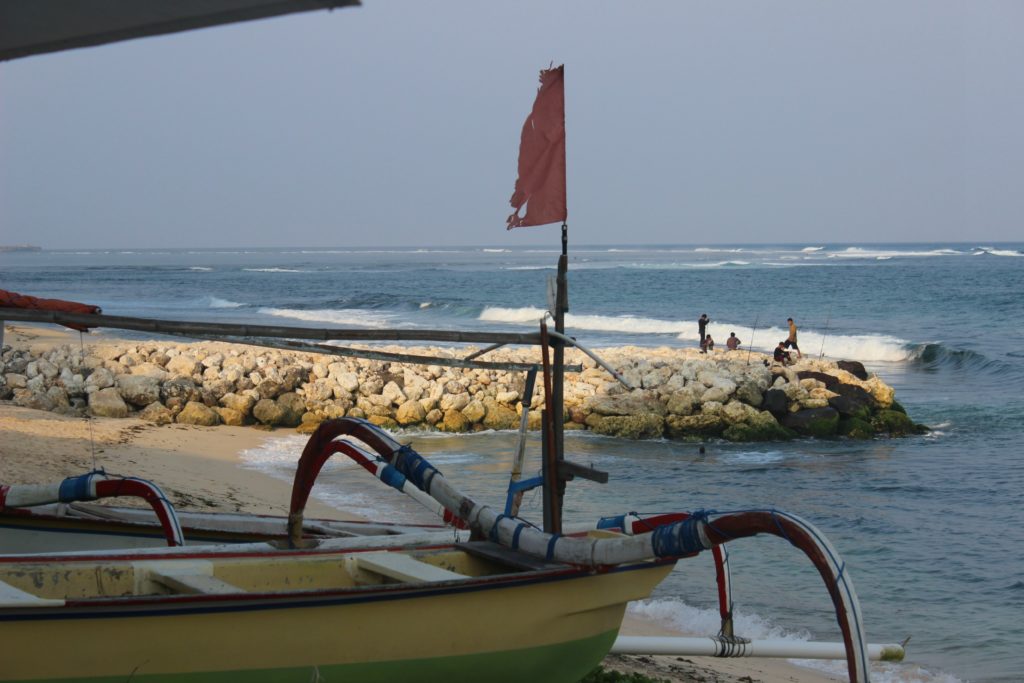 Share this on social media so your family and friends are aware of such a wonderful kid friendly hotel in Bali. Just click the share button on the blog post or on the share button on your Facebook Page.
Disclosure: Finlee & Me Team were given product in order to complete a review on our Finlee & Me blog. All views and materials (including photographs) produced are that of the Finlee & Me Team.