I received so many beautiful flowers for Christmas and just as I was about to throw the dried up flowers out this morning – I thought the kids could get creative with this awesome flower craft idea for kids – creating art with flowers.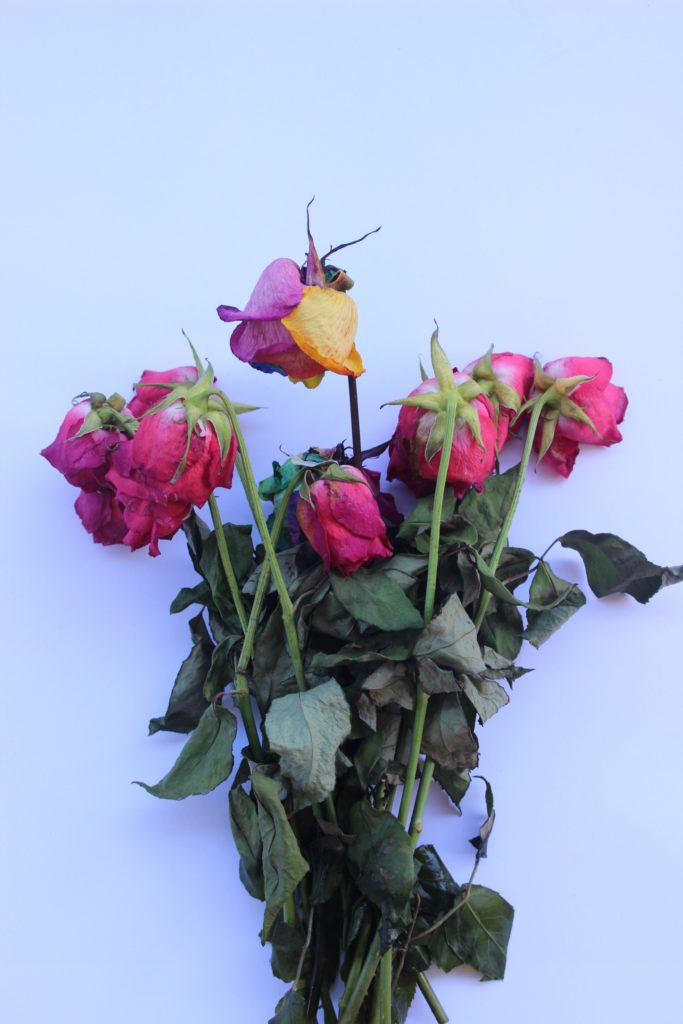 Invitation to Play
My focus with creating this flower craft activity for kids was to provide Finlee and Chloe with an invitation to play with the use of the dried up flowers and other materials. The concept of providing an invitation to play is something I first came across from blogger Anna from The Imagination Tree. It's quite a simple concept and that you provide the kids with a variety of different tools in order for them to have open ended play. There are no rules with any invitation to play activity as the activity will be guided by the kids. You provide the materials and the kids will lead the activity.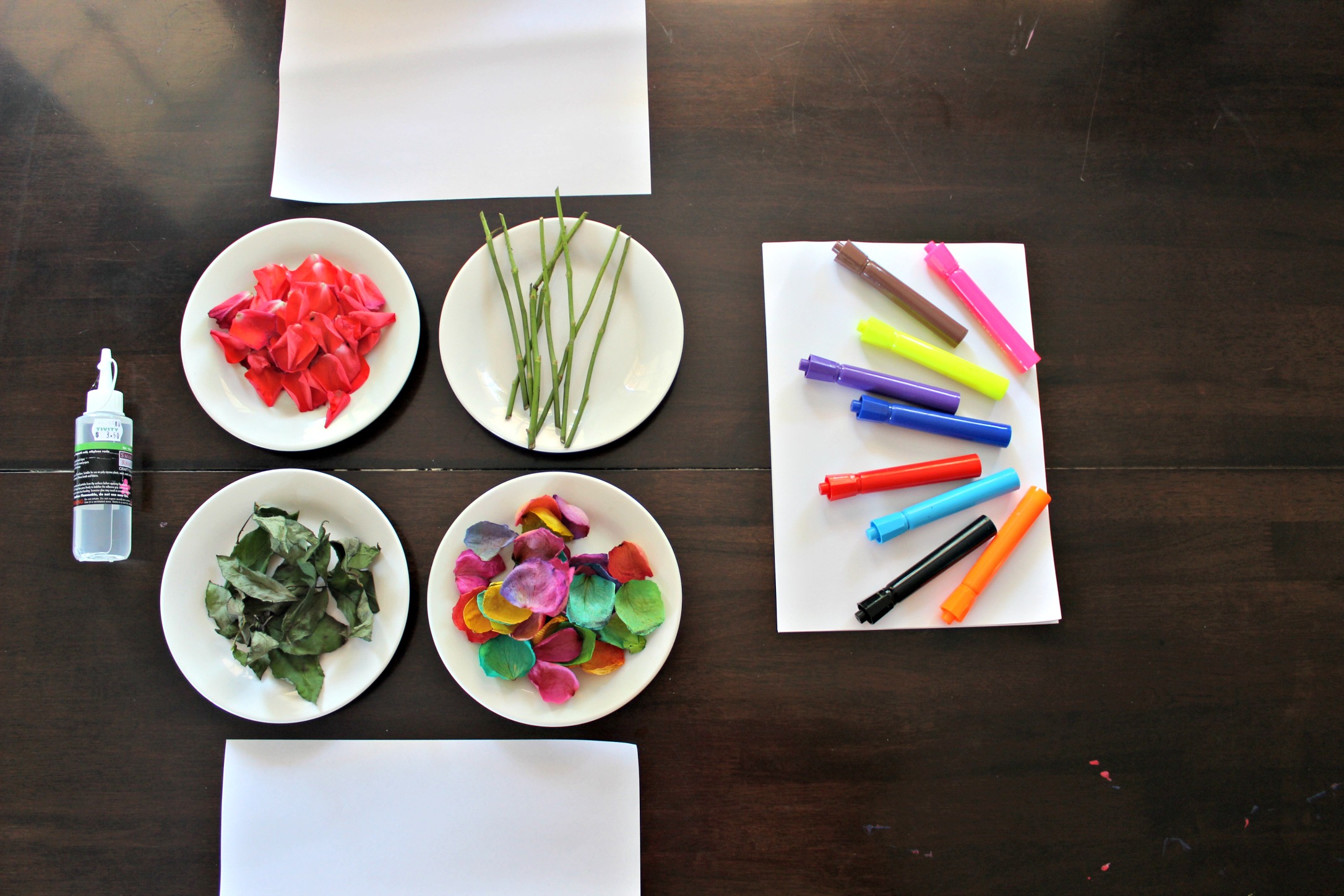 5 Benefits of Arts and Crafts for Kids
There are so many wonderful benefits of arts and crafts for kids. In the article by North Shore Pediatric Therapy they discuss 5 key benefits of arts and crafts to which I think are so important:
Bilateral Coordination– Crafts such as coloring, drawing, cutting, all require your child to use both of their hands together. This skill is important in other areas of their lives as they continue to grow, such as writing, tying shoes, typing and so much more!
Fine Motor Coordination– In order to draw shapes, cut patterns, and hand writing, your child is required to use their fine motor coordination. These skills similarly translate to other areas of their lives, such as dressing ,eating, and in the academic setting.
Self Regulation– Crafts that require drying require waiting! This is a great lesson for you child to demonstrate self control and patience. Also, as always things might not go exactly as we hoped! Crafts are a great way to promote flexibility in your child. There is no right or wrong way in exploring one's own creativity!
Self-esteem booster– Although we want to challenge our kids, it is also important to initially choose arts and crafts that are at your child's skill level. Completing the crafts successfully will give them a great sense of accomplishment and pride. As you and your child begin to explore more crafts, you can add in more and more challenges
Bonding and fun-Your kids will love spending time with you and creating something together!
As you'll see in the images below, Finlee and Chloe are working on bilateral coordination, fine motor coordination and bonding/having fun. What you don't see in the images is the conversation that I was having between the kids. I was also able to talk with them about colours, textures and ask them to talk about their images which added to our experience in today's Flower Craft Idea for Kids – Creating Art with Flowers.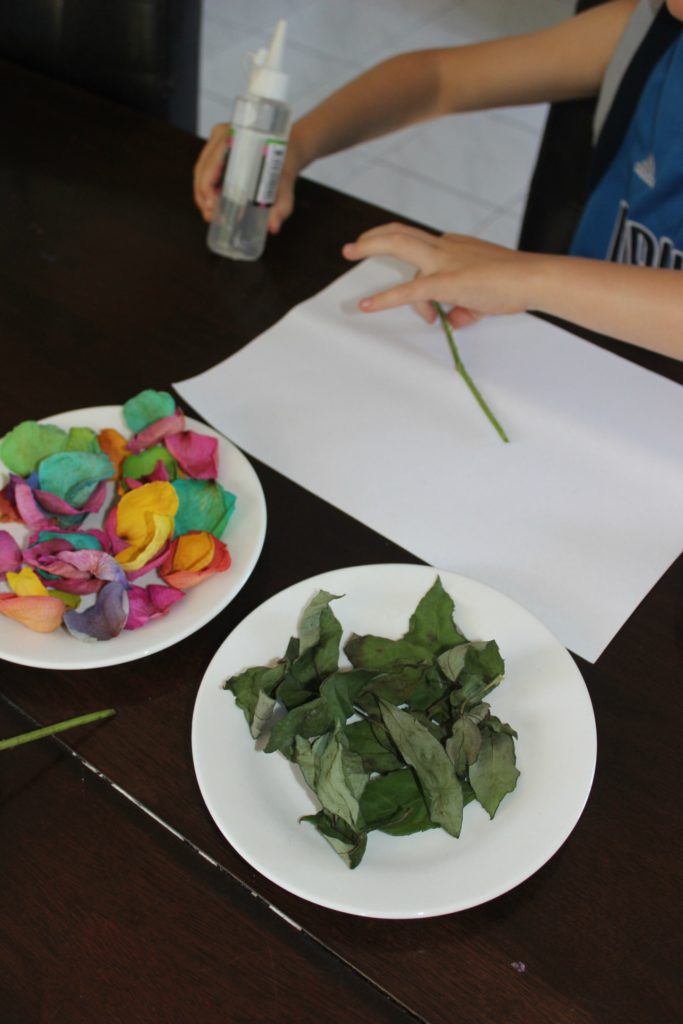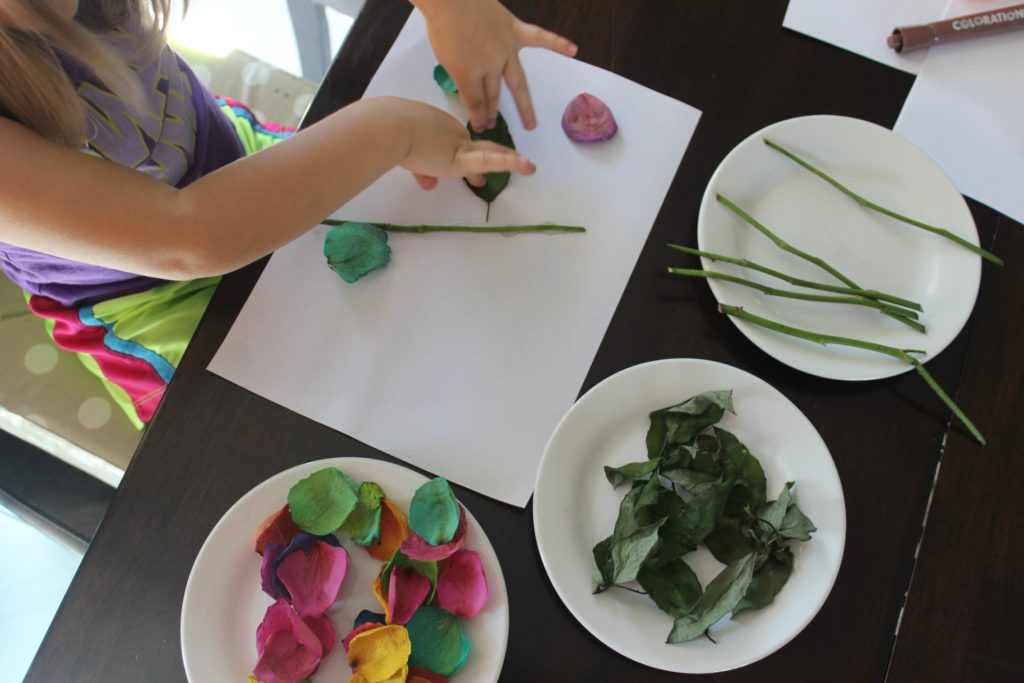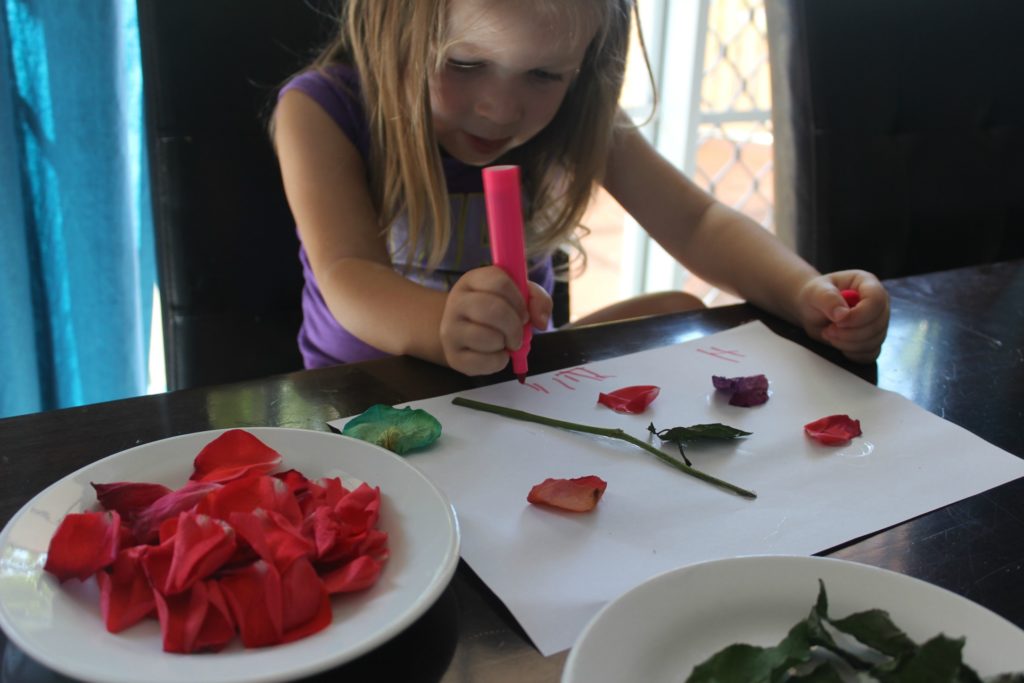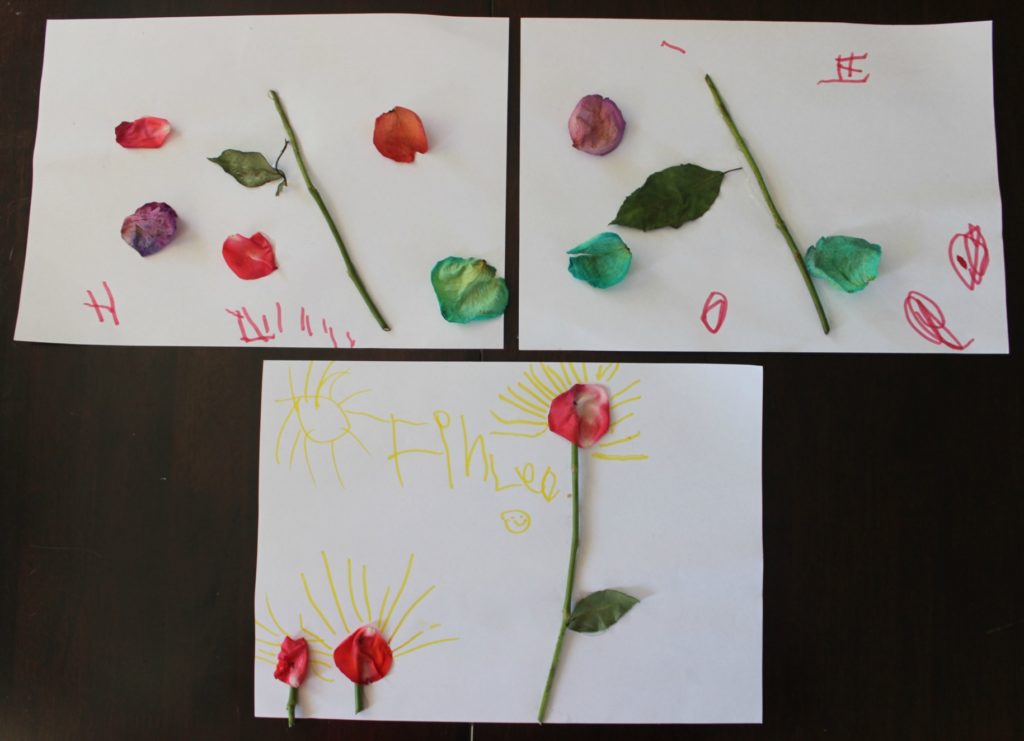 I hope this simple Flower Craft Idea for Kids – Creating Art with Flowers has inspired you to explore ways you can add arts and crafts into your little ones life. Do you have any other suggestions of arts and crafts ideas for kids that are awesome? If so, please leave a comment below so all readers can benefit for one another.
Looking for other ways to incorporate learning with fun, have a look at Best Construction Toys for Kids: Building Blocks to Encourage Learning Maths, Science and Construction Principles with Play and Fun, or the Backyard Water Wall for Kids.