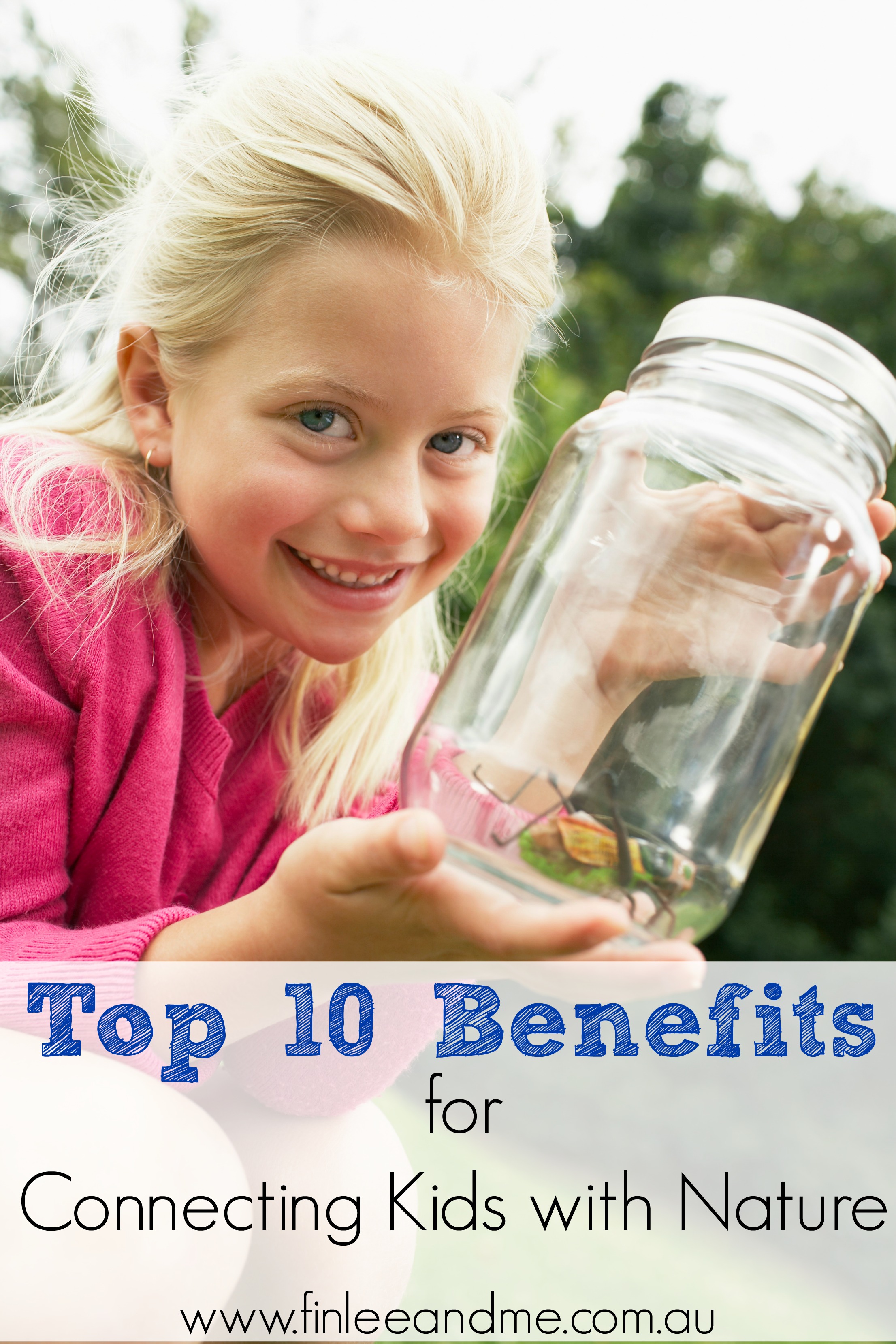 Have you heard the expression "the kids are bouncing off the walls!!!", as in they've been cooped up inside for too long and have started acting out? Well let me put this idea to you…
Children can't bounce off the walls if we take away the walls.
Today's blog post is all about the benefits of connecting kids with nature. There are endless reasons to have the kids step away from the Ipad and feel the sunshine on their face, but we've decided to narrow it down to the top 10 benefits of connecting kids with nature.
Benefits for Connecting Kids with Nature
1. Exercise
So this was the first one that came to my mind when I sat down to compile this list. When children are outdoors there are no boundaries and they can run, jump, climb, hop, skip and engage in active play. The soft grass is there to catch them if they fall, and there are limitless play possibilities. I don't know many kids who jump on trampolines or ride bikes inside the house 
2. Mental Well Being
Are there times when you feel so much better after you've been outside and gotten some fresh air? What about a trip to the beach and you've let the salt water wash away your worries? The benefits for connecting kids with nature is that it reduces stress and will do you (and your children) the world of good too.
3. Vitamin D
Vitamin D deficiency is a real thing now-a-days and a healthy amount of sunshine is important for healthy development. Be sure to follow common sense sun safety practices when the UV rating is high, so you can let your little ones bathe in that beautiful sunshine. Getting that Vitamin D can also assist your body clock and improve your sleep.
4. Using the Senses
The natural world is comprised of an array of sights, sounds, textures, smells and even tastes (if you grow your own fruit/veggies/herbs). Young children learn through their senses and being outside is a perfect way to enhance their sensory development. A great way to explore senses is with a mud kitchen as kids spend hours making mud cupcakes, flower soup and so much more.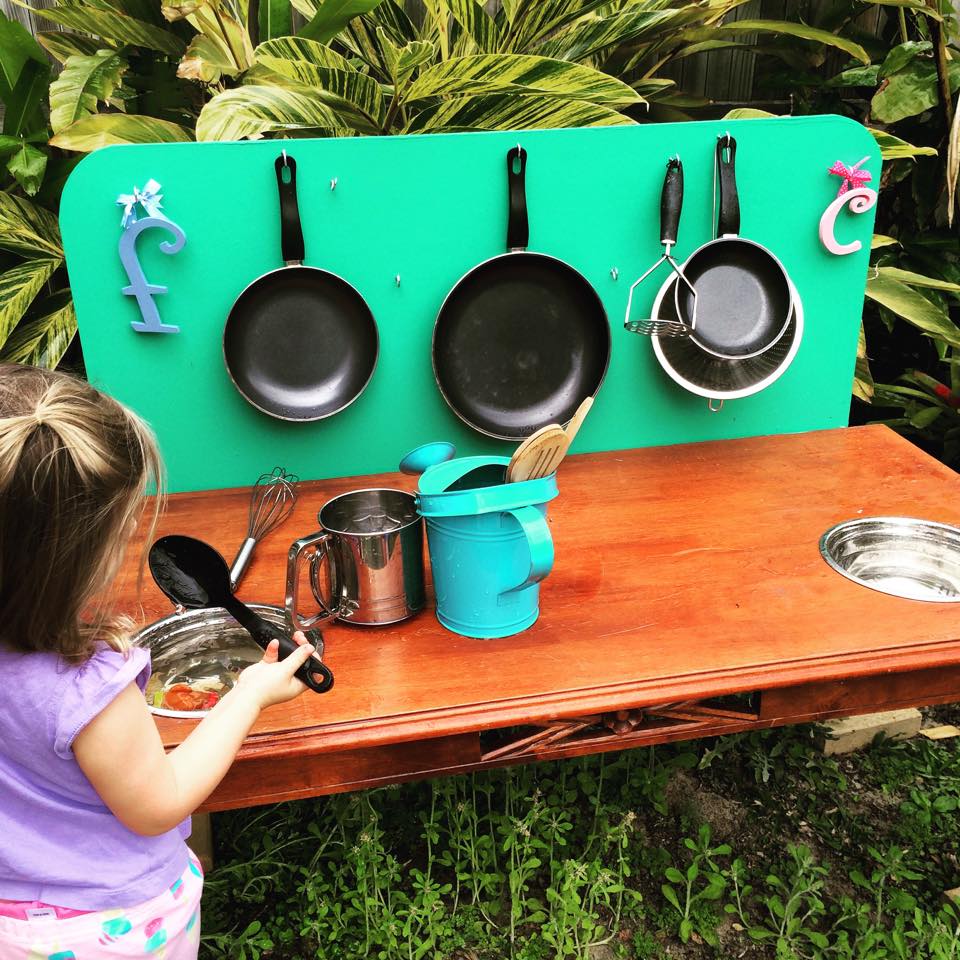 5. Improved Nutrition
Many experts recommend that if children are involved in cooking vegetables they have grown themselves, they'll be more likely to eat them! I'm sure many parents battle at dinner time encouraging their child to eat healthy – so a veggie garden might be the way to go.
6. Exploring our World
A young child looks at the world differently than adults. They see things with a sense of wonder and awe. Every little bug, every special leaf, a weed or a sour sob is something precious to a little person. Give them a magnifying glass, treasure basket or discovery bottle for their nature collections. Make collages or leaf rubbings with the interesting things they've found. We love this flower ice cube activity for kids because it allows kids to explore different flowers, colours, but also helps with sensory building once they turn into ice cubes. There is so much to explore outdoors!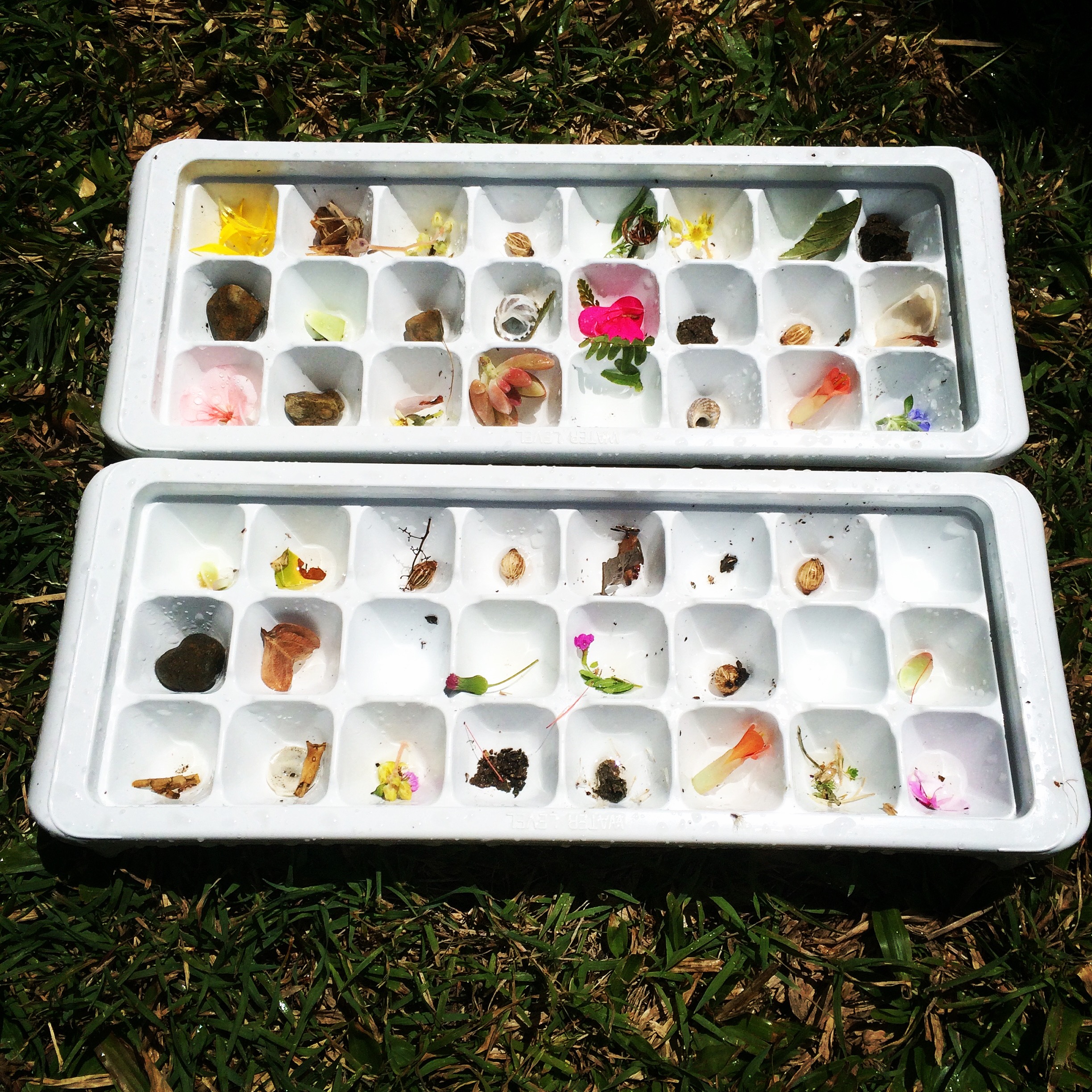 7. A Respect for Living Things
Involving your children with gardening and caring for plants and animals teaches them responsibility and a respect for living things. Encourage them to plant seeds, water them and watch them grow. Be sure the animals have fresh clean water to drink and shelter to keep them safe.
8. Creative and Imaginative Play Opportunities
The natural world provides us with many open ended natural materials for children to use in their play; sticks, stones, leaves, mud, sand, water and much more. A child's imagination can run wild with all the possibilities these materials present. They may create a fairy garden with flowers and pebbles, mud pies can be mixed in a mud kitchen, a fort using sticks they've found and then using Stick-lets from Finlee and Me to hold together, or a sand castle city can be constructed in the sand pit. You'll be surprised what your child may come up with.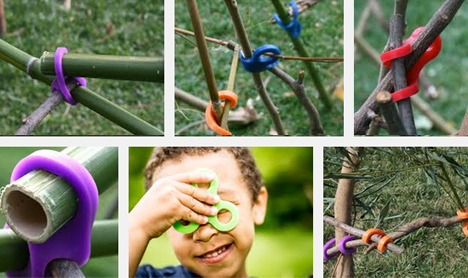 9. Sand, Mud and Water Play
Being outside means you can get messy! We don't want sand, mud and water in our homes, but outside the kids can go nuts! They're allowed to combine water with sand and mud and enjoy the sensory experience without worrying about making a mess. This wonderful backyard water wall for kids is perfect kids to get messy.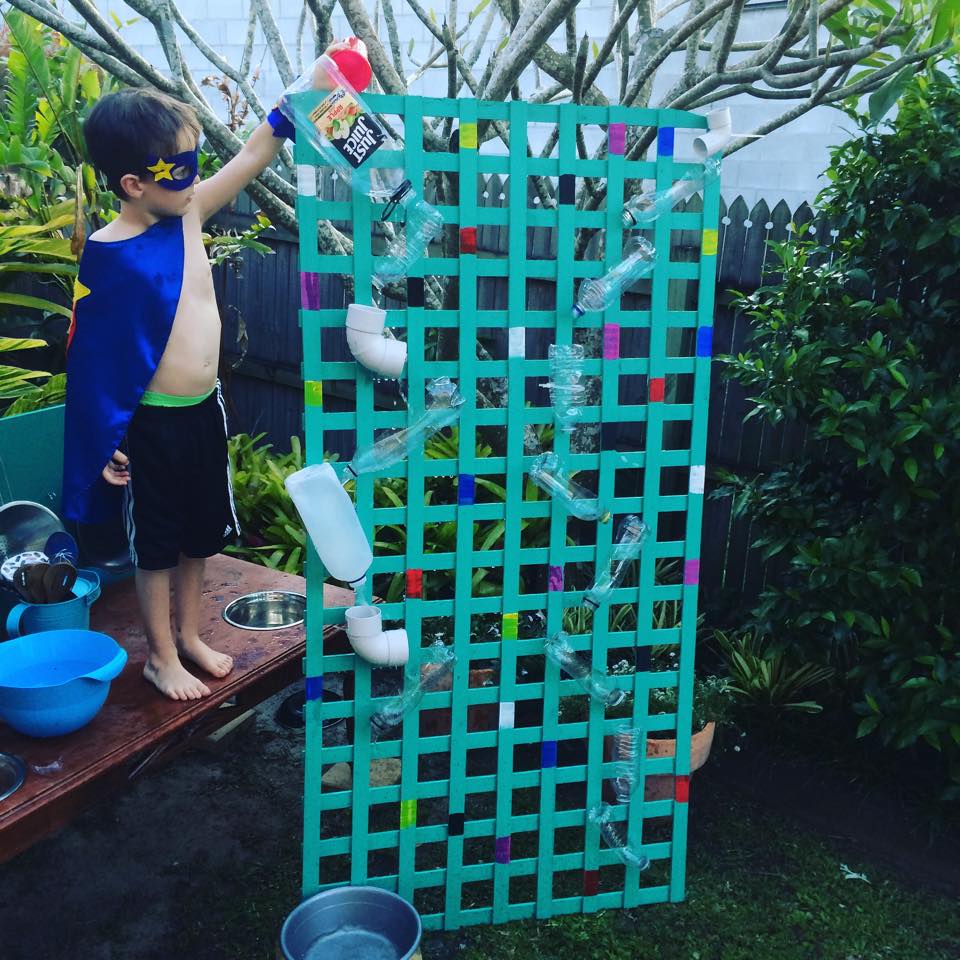 10. Family Time
Ok so I'm the first to admit (and because I'm a blogger my phone is part of my life) – but when we go outside, I generally don't take my phone with me. So when we are spending time together outside – we are really together and connecting with each other. Sometimes is makes all the difference to our moods. Whether it's just in our back yard, or if we go on a family walk to the local park. Outside time is the ultimate screen free time and another one of many benefits for connecting kids with nature.
——–
Rainy day? No problem! Just pop on gum boots and a rain coat and jump in the puddles, or watch and listen to the rain while you're playing under the shelter. Too hot? Be sure to schedule some outside time early or late in the day and fill the paddle pool or pop on the sprinkler. No matter what the weather – we want to encourage our children to get outdoors because the benefits for connecting kids with nature are too important for them to miss out.
Get Outside Today and Connect with Nature
As we mentioned above, there are endless benefits for connecting kids with nature, so why not download our free printable and take your children on a scavenger hunt around your back yard or local park? Tick off the items as you find them, enjoy your time with your kids and create long lasting childhood memories through play.
About the Author (s)

Written by Lauren from Teacher Types who is a mum of two and an early years teacher from Adelaide SA. She blogs about all things early learning and parenting at her blog Teacher Types.
Photography done by Angela Henderson. Angela is an author, entrepreneur, blogger, mental health clinician and most importantly a mother. She explores various topics related to parenting/children on her blog and also in her three books: 30 Days, 30 Ways for Mothers to Take Care of Themselves,  30 Days, 30 Ways for Connecting with Your Child and Healthy Snack Ideas for Kids. Connect with her on Facebook, Instagram and her website Finlee and Me.