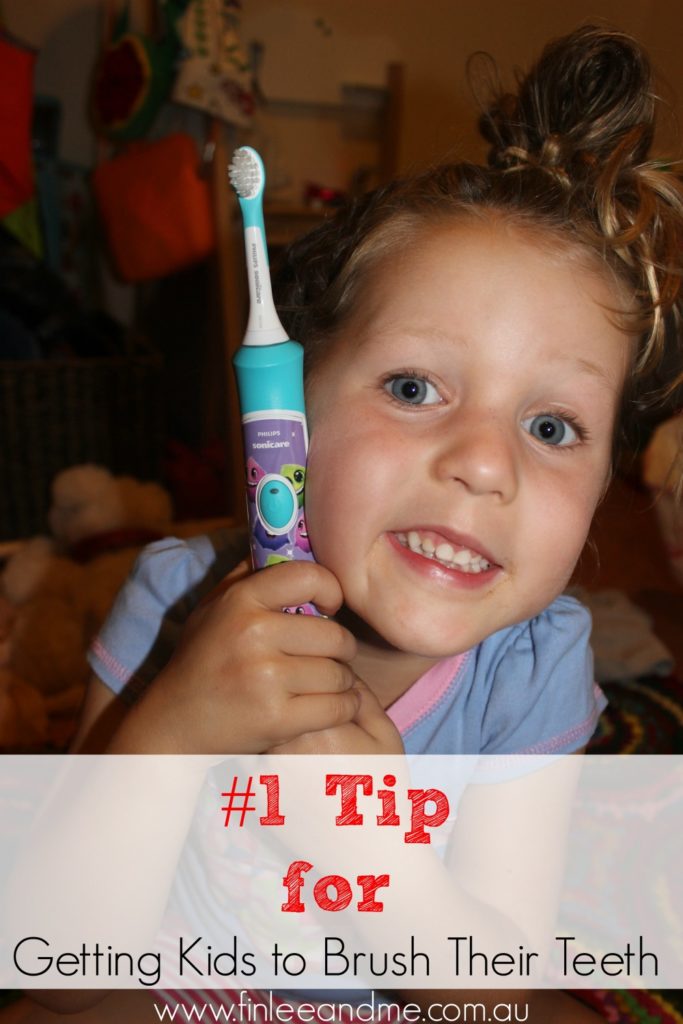 A collaboration between Finlee and Me & Philips Sonicare
When I was growing up, I was not a massive fan of brushing my teeth. In fact, I hated it. There was something about the taste of toothpaste that made me gag every single day, to the point I would almost vomit. I clearly remember that I would try and come up with the cleverest ways to get out of brushing my teeth, but nothing ever worked. Now that the shoe is on the other foot and I have two kids (Finlee and Chloe) who also don't like brushing their teething, it's a challenge to find something that works consistently and doesn't end in tears. However, this all changed late last week when I received the Philips Sonicare for Kids Connected Toothbrush to test out.
As a parent, I am always looking for new parenting strategies that will make my life easier. Not to mention all children are different, so what works for one child doesn't necessarily mean it will work for all children. So, when I heard that Philips has partnered with leading child psychologist, academic and author Collett Smart to explore how gaming can reinforce positive behaviours and habits in the lives of kids I immediately wanted to know more.
You might be thinking how the heck can gaming lead to positive behaviours and habits… let me explain.
Philips's Sonicare for Kids Connected Toothbrush is one of Australia's first Bluetooth Connected Toothbrush for Kids. This super cool toothbrush, uses interactive gaming technology to encourage kids to brush their teeth via their specifically designed app. By using different games via the mobile app your kids will get the chance to enter a magical world with a character called Sparkly. Your kids will help Sparkly to brush his teeth while at the same brushing their own teeth for 2 minutes; once in the morning and once at night.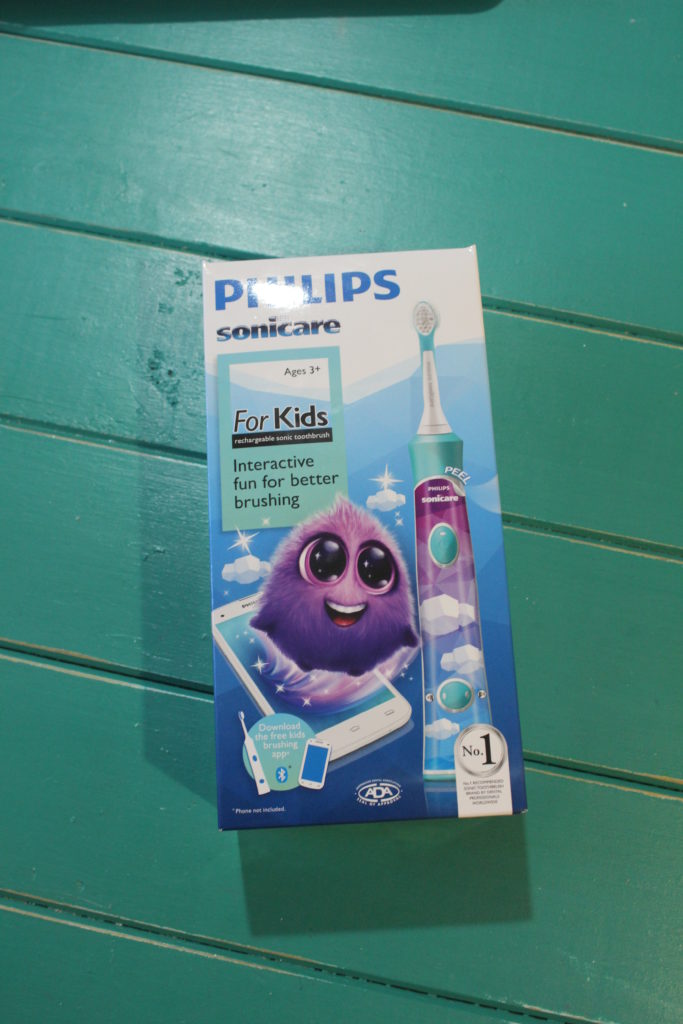 Chloe and I were super excited to test out her new toothbrush however, when it comes to having to put things together, connect with Bluetooth I always slightly freak out as I worry I won't know what the heck I'm doing. However, I can promise you this process is SUPER simple as you'll see below.
Step 1: Take everything out of the box.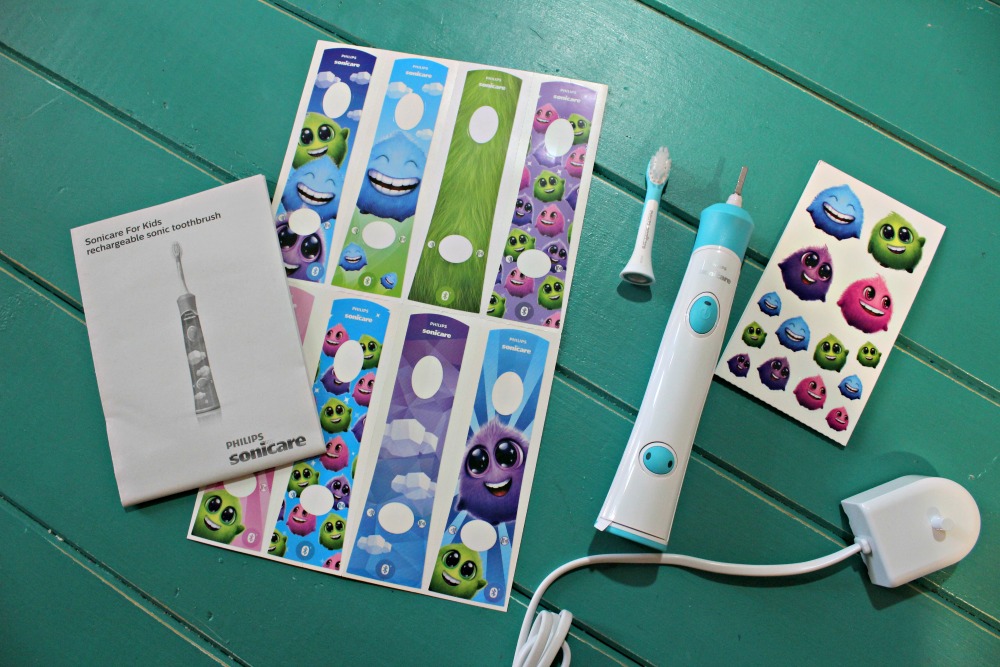 Step 2: Download the Philips Sonicare for Kids App on your IPAD or mobile device.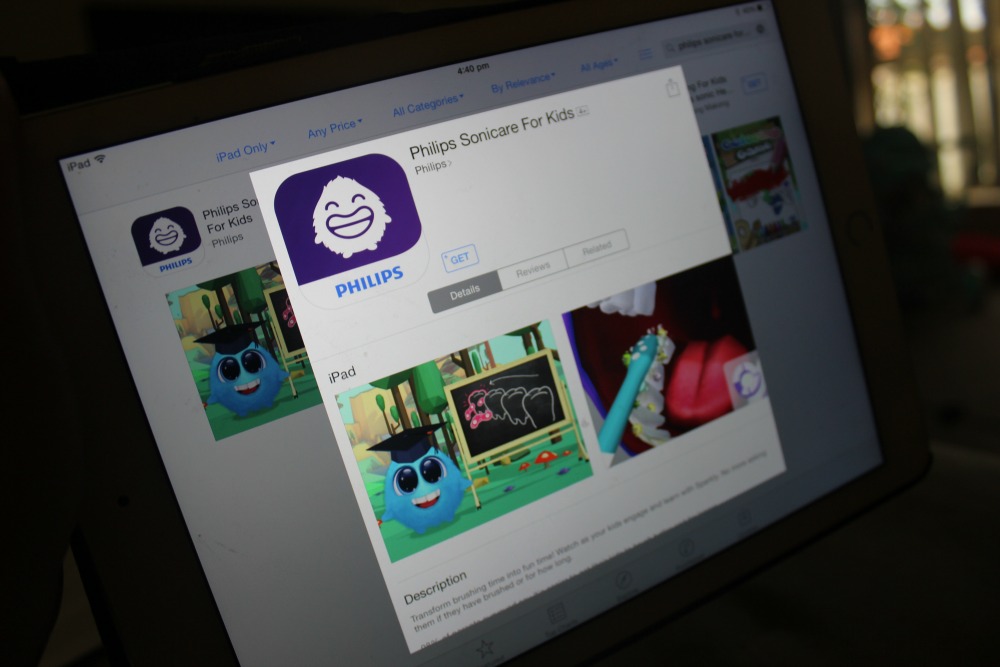 Step 3: Have your little one pick from 1 of 8 interchangeable stickers that help to customise your new toothbrush.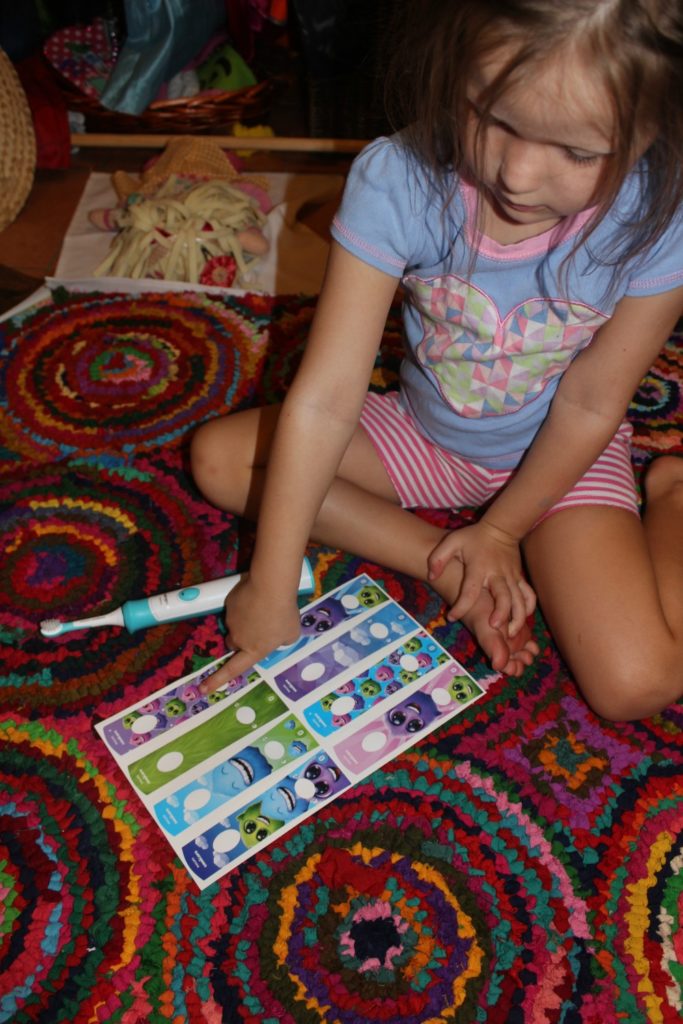 Step 4: Take a picture of your cute kid just for the fun of it.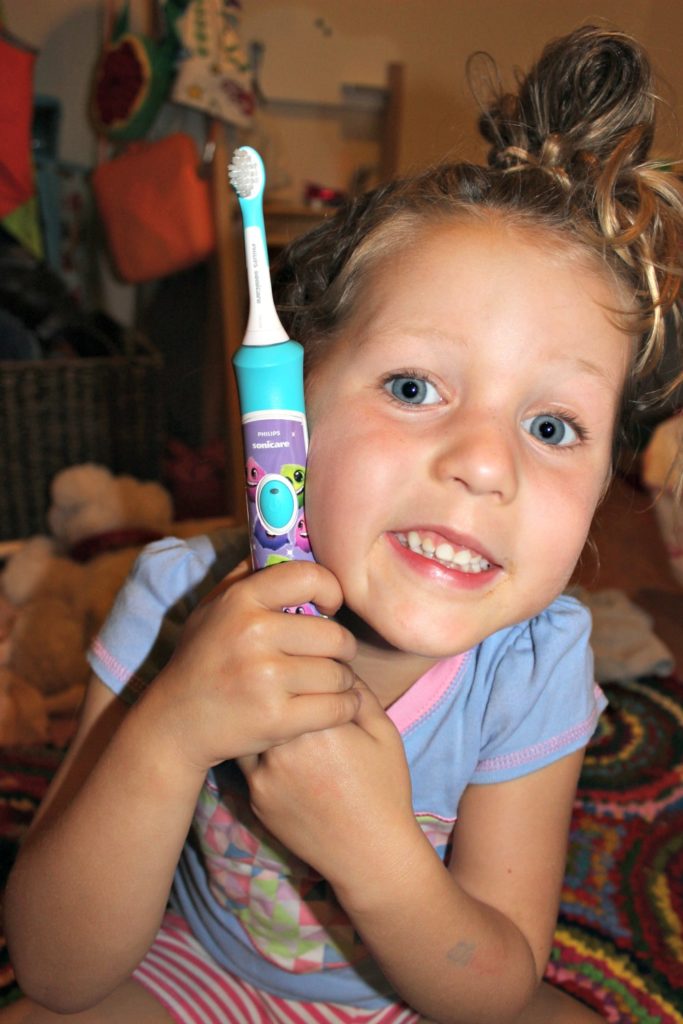 Step 5: Get brushing with your Philips Sonicare for Kids Connected Toothbrush.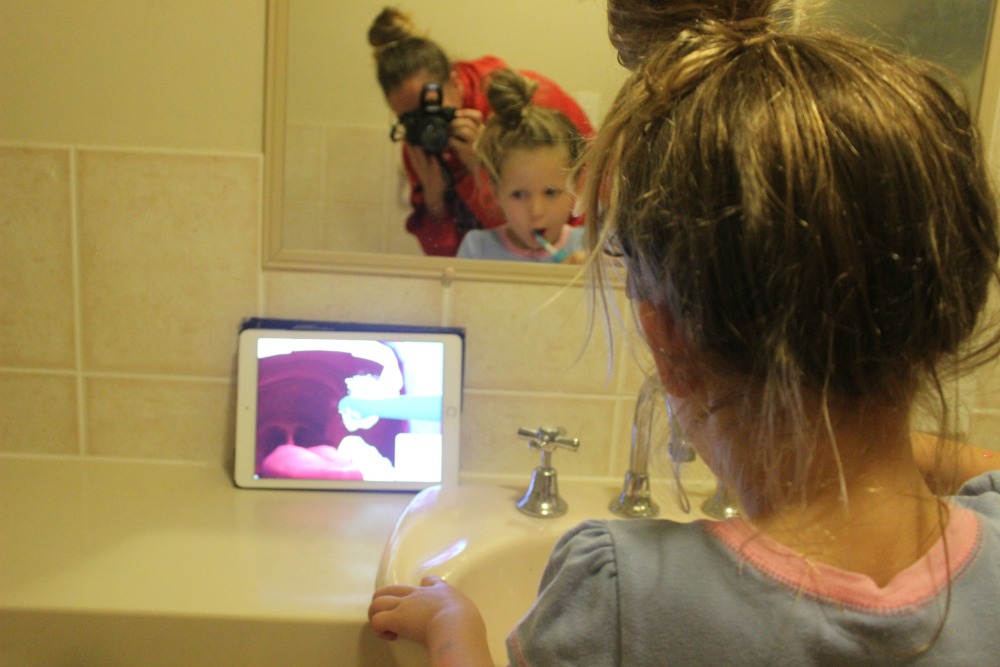 Not often am I stunned or get the WOW factor, but this toothbrush and app is brilliant. The app talked with Chloe through the entire 2-minute process, while at the same time was visually showing her where she should be brushing her teeth to get rid of the germs. Once the 2 minutes was completed, a magical gift appeared that she had to open for successfully brushing her teeth; she was so excited. And I was fist pumping the air (and have been over the last week) with how easy it's been getting kids to brush their teeth like Chloe.
Check out my Facebook Live Video where I give you an in-depth view of how this product works and how easy it is getting kids to brush their teeth from start to finish.
As parents, we know how important it is for us to help our kids combat tooth decay, but equally develop positive, life-long habits when it comes to brushing their teeth. So if getting kids to brush their teeth in your home is a struggle I would strongly encourage you to explore purchasing a Philips Sonicare for Kids Connected Toothbrush as it will change the way your kids brush their teeth, while at the same restoring calm to your night time routine because kids are now excited to brush their teeth vs dreading brushing their teeth.
Love to all,
Angela xx from Finlee and Me
Angela is an author, entrepreneur, blogger, mental health clinician and most importantly a mother. She explores various topics related to parenting/children on her blog and also in her three books: 30 Days, 30 Ways for Mothers to Take Care of Themselves, 30 Days, 30 Ways for Connecting with Your Child and Healthy Snack Ideas for Kids.
Connect with her on Facebook, Instagram and her website Finlee and Me.
Save
Save
Save
Save
Save
Save
Save