10 Best Educational Toys for Kids
Kids love to learn, especially when learning becomes fun. Finlee & Me have come up with 10 best educational toys for kids. Whether your child needs further development in a specific learning area or simply cannot get enough of one subject, look no further:
Language and Literacy Skill Development
Story Stones
Imaginative play is taken to a whole new level with our Story Stones. Story stones are a great way for the young mind to see an image and create a whole story about a character or scene that everyone will be inspired to listen to. In addition, your child will learn about the emotions while using them for the characters and create a dramatic, thrilling and interesting story.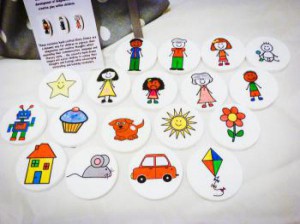 Bananagrams
For language and spelling fun, play the fun and entertaining educational Bananagrams kids toy. A fun crossword-style game with multiple ways to play. Let the learning begin!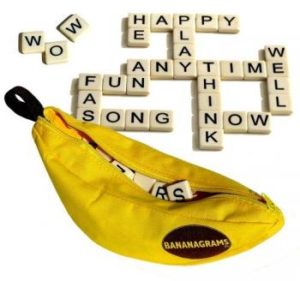 Hape Eggspressions
Wooden eggs with painted expressions is an educational toy for kids that looks interesting and comes with a story book to aid in learning about expressions as well as social, emotional and language development. Problem solving skill development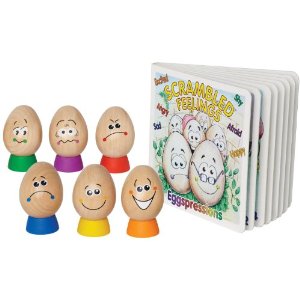 Marble Maze
Problem solving skills are tested alongside fine motor skills for this educational toy. Find the marble in the fabric and move it with your finger from shape to shape. Encourages focus, dedication and assists in learning colours, shapes and problem solving skills, plus aids in sensory development with the different textures and shapes.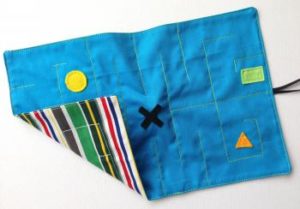 The power of Science
52 Amazing Science Experiments
A deck of 52 cards of seriously educational and fun science experiment ideas. Try one a week or use over the school holidays. Learn how science works through prac work.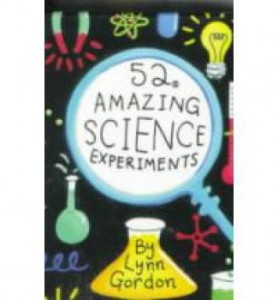 Design and construct
The Happy Architect Tower
Does your child want to be an architect when they grow up? Now your child can discover what it's like to design and construct their very own buildings, with this awesome kid's toy. There are many benefits that come with this toy, such as learning to make decisions, using imagination to design a concept, being focussed and using fine motor skills to construct their creation. Plus once the child has finished building they can use it for continued play.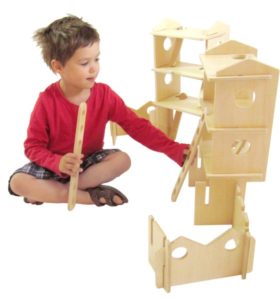 A-Z Flash Cards & Wooden Blocks
Learn the alphabet while building blocks. A fantastic and unique way to encourage children to use their imagination to build their own cities and buildings, through play.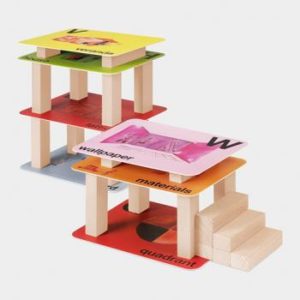 Maths Fun
Arithmetic Signs Box
Make maths easy by forming maths equations and answering them with this educational arithmetic signs box. Use it as a learning tool, to challenge your child with a maths competition and by getting ten answers right they get to challenge you with one very hard question. A great way to learn about numbers through a toy.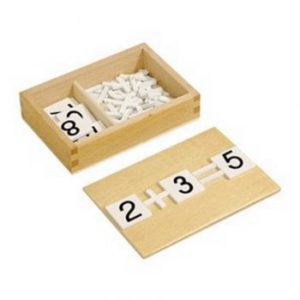 Learning Numbers Set
Another great educational maths toy for kids is the Learning Numbers Set. A colourful counting circle shaped set along with numbers from 0 to 10 and arithmetic signs. This is an excellent education toy that will help your child improve their maths skills.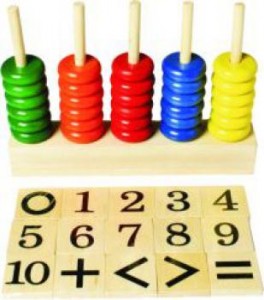 Sensory Development
Fabric Tangram Puzzle Set
An excellent and very unique yet incredibly versatile toy is the Fabric Tangram Puzzle Set. It is similar to Origami, except instead of paper you receive colourful shaped flannelette and a set of cards with 36 different shapes to create using the flannelette. Not only a great boredom buster, but a great learning tool from looking at instructions and applying them and learning about the different shapes and their names. This educational toy will seriously provide hours of fun. A skill that will teach your child focus, determination and to see the result.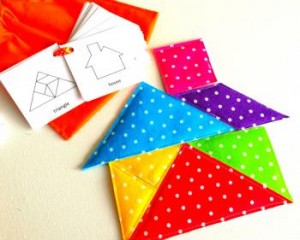 Educational tip: Buy two and give one to the parent or older sibling and other to the child. Use one as an aid to perform step by step instructions and then when the child can do it all by themselves, do a race for who can create the shape the fastest.
Learning is so important for your child, give them the best start in life with toys that will challenge and excite them, with Finlee & Me's top 10 best educational toys for kids. For more great products visit the Finlee & Me website.