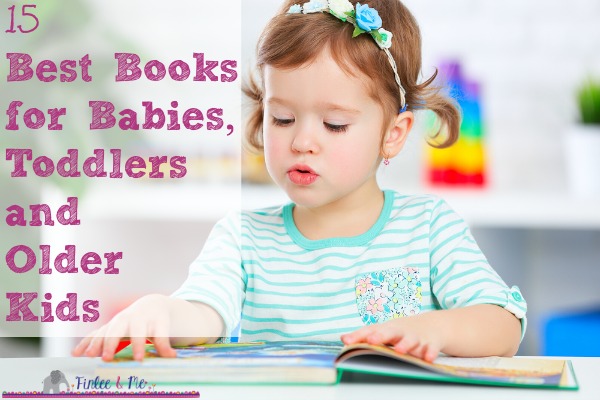 "Don't just teach your children to read…
Teach them to question what they read.
Teach them to question everything." ― George Carlin
Books for kids are a wonderful, hugely entertaining way to engage children, nurture their creativity and most importantly, make wonderful memories.
Picture this… you and the kiddies, snuggled up cozily, sipping on hot chocolate and giggling sweetly as you flip and read through the pages of a much-loved book.
Their eager questions, their funny interpretations, their delighted squeals at being surprised.
These are magical, beautiful moments that come alive when a book is taken off the bookshelf to be read together.
Reading to babies, toddlers and preschoolers has also been proven to be effective in improving literacy and oral language readiness.
Naturally, here at Finlee and Me, we're big on reading. Whether it is snuggling up to read 'Twas the Night Before Christmas as part of our holiday traditions or reading favourite books together before bedtime, I try to ensure the kids love books as much as I do.
Here are 15 of our best books for kids, aged 0-5 years so, you'll have a read for every age.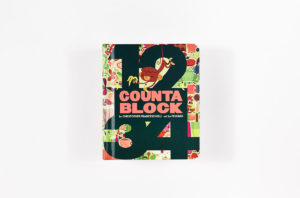 The gorgeous Alphablock, Countablock and Dinoblock block-style board books come with thick, durable pages, illustrations that are designed to delight little readers and die cut letters, numbers and dinosaurs that allow kids to get familiar with the shapes, angles and curves as well as the appearances.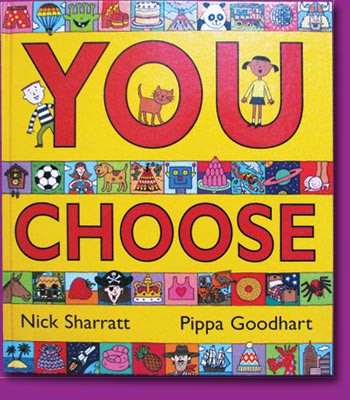 Want to spend a lazy afternoon keeping the kids highly entertained? Pull out You Choose and you can be sure they'll be engrossed for hours reading and making different ends to suit their imagination!
This beautifully illustrated book is a brilliant conversation starter and opens up a whole wide world of delightful decisions for little ones to make as they choose and create a different story each time.
You'll love reading it with them and listening to their thoughts and choices as well as encouraging them to be more creative and expressive.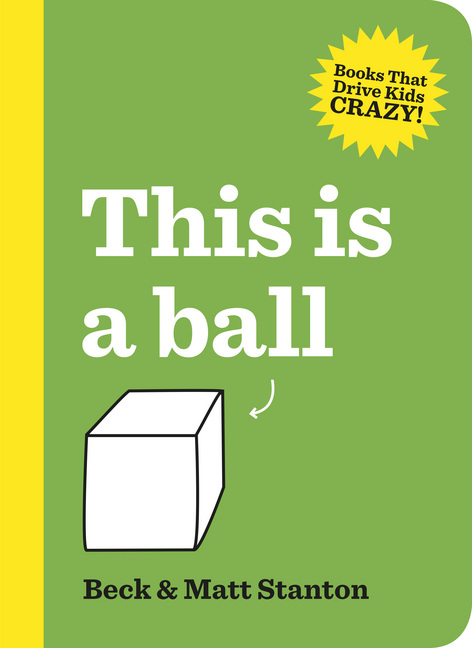 Another book that sparks creative and out-of-the-box thinking is This is Ball that shows how everyday items can be viewed differently and showcases the joys of thinking creatively.
It's a wonderful book to read together because there will be excited squeals and discussions as you read through the book that insists an elephant is a dog!
Yes, I told you. It is super fun!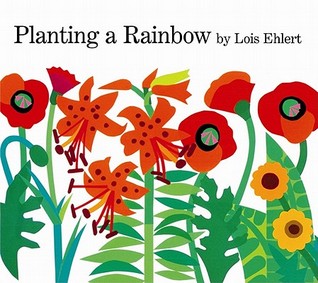 Want to raise a reader and a gardener? You need to get this book! Cheery illustrations meet easy-to-understand language to help young readers learn about plants, how they grow and what beauty they bring to life.
It's a perfect way to introduce children to the joys of gardening and exploring Nature while building vocabulary and reading skills too!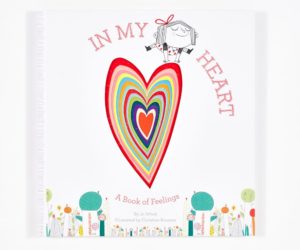 This stunning book is a family favourite and a wonderfully whimsical way of helping kids express themselves emotionally. It's lovingly written words as well as imagery make this book for kids a must-have for the family library.
Kids will love reading about the different emotions they experience and how to express them and you'll love watching their little faces light up as they understand that what they feel has a name.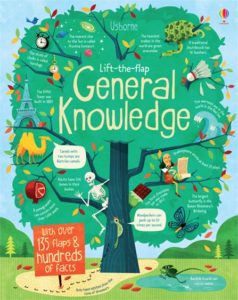 While board books are often considered books for babies and toddlers, this particular board book is for kids aged 5 years+ and is built for durability so that kids can have tons of fun discovering answers to their bajillion questions.
From "How did Mona Lisa get her name?" to "How did Pavlova get its name?", you'll find it here. It's brimming with delightful illustrations, easy-to-understand language and is perfect for kids who want to know why, how, where and who!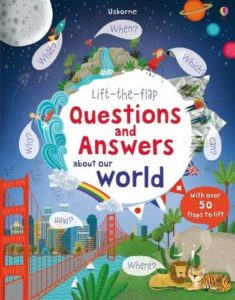 Another wonderful must-read book for eager learners, this book for kids is also a lift-the-flap style board book that is illustrated beautifully and is interactive in nature making it a great learning aid for readers aged 5 years and above.
Packed with information that's easy-to-understand, this book will help kids to learn about various geographical elements, features and concepts with ease.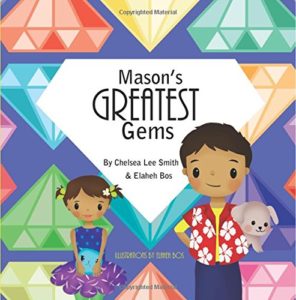 Help young readers learn virtues like, kindness, helpfulness, respect for the planet and more in an engaging and interesting way with Mason's Greatest Gems. A sweetly illustrated and told story that highlights personal growth and virtues, Mason's Greatest Gems is a wonderful addition to the family library.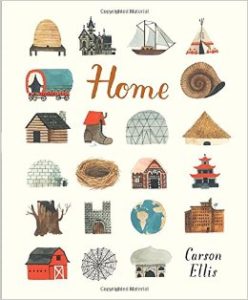 Introduce your kids to the homes of the world with this utterly fascinating book that takes you on a journey across the real and imaginary world showcasing homes of different kinds and types.
Elegantly illustrated with warm, earthy colours and with easy-to-understand text, this book is a beautiful way for kids to understand cultural diversity while having lots of fun poring over the illustrations too.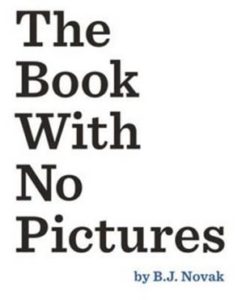 Can you have books for kids with no pictures? Yes!
B.J Novak "illustrates" this brilliantly with The Book with No Pictures by keeping the young readers in splits with words as hilarious as "BLORK" and "BLUURF" as well as other super fun sentences and phrases that have to be read aloud!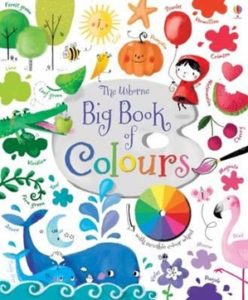 This book for kids is a veritable feast for the eyes with over 130 colours and colour words. It's a great way for children to familiarise themselves with all the hues and shades of the colour wheel which is also included in the book.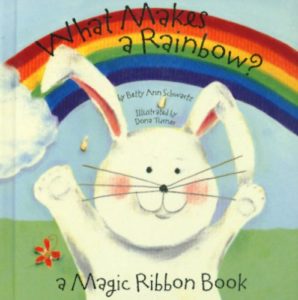 Colours come alive in this kids book as a rainbow of ribbons magically appears inviting your little readers to discover the world of reds, oranges, greens and blues.
This beautiful book is a perfect companion to the Big Book of Colours and makes learning about colours so fun for little ones.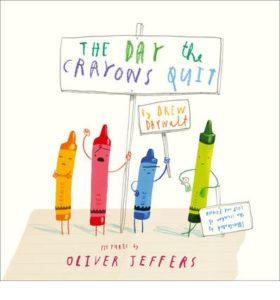 What would happen if the crayons got into a fight and decided to quit? Well, that's exactly what The Day the Crayons Quit will bring alive in your home during reading hour.
Fun, cheery, and rich in imaginativeness, this is a great book for encouraging creative thinking as well as emphasizing values like uniqueness, togetherness and working as a team.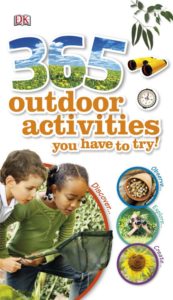 Want to make this year the year you spent time exploring the outdoors with the kids? Make sure you have this book handy!
It's got a year's worth of activities and projects that are super easy and yet incredibly fascinating for kids to learn about the world beyond their home. From making a twig vase to creating a lovely leaf-stencil bag, you'll find projects that are perfect for every reason, every season.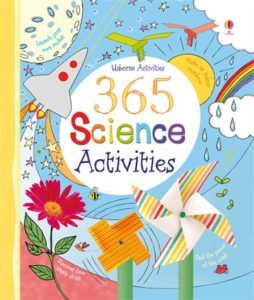 Have a science-loving kid at home? This is the book for them! Packed with tons of questions and answers as well as projects to help learn basic scientific principles while having tons of fun too.
It is the best way to bond with, inspire, educate, engage and entertain kids, aged 5 years and upwards.
You can get these and all other books for kids at Finlee and Me, Australia's leading online store for kids and parents.
What books will YOU be reading with your kids in 2016? Share with us here or on Facebook.