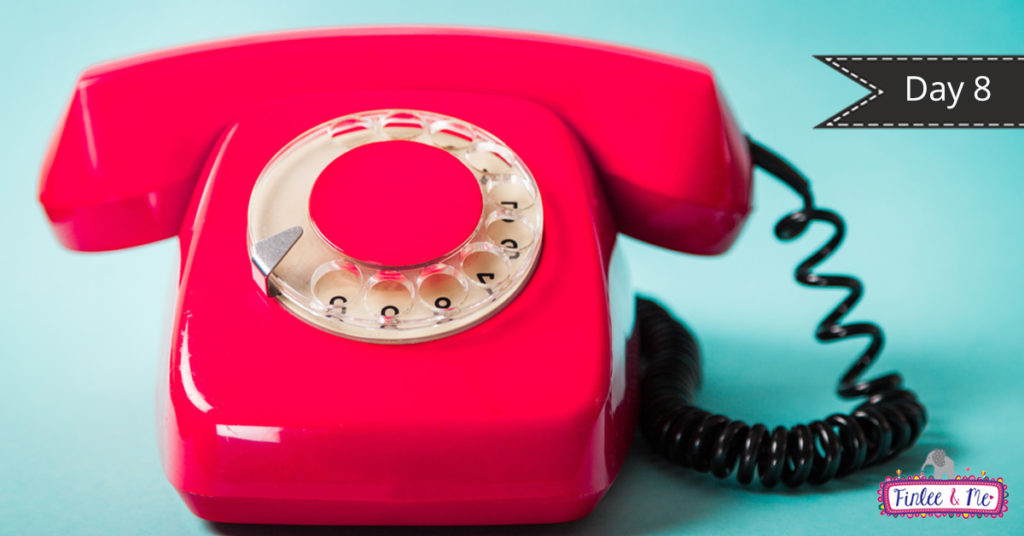 "I think if I've learned anything about friendship, it's to hang in, stay connected, fight for them, and let them fight for you. Don't walk away, don't be distracted, don't be too busy or tired, don't take them for granted. Friends are part of the glue that holds life and faith together. Powerful stuff." ― Jon Katz
We live busy lives. It's a fact.
However, at the end of the day, it's also a fact that meeting and catching up with friends can do you tons of good.
According to a UCLA study on friendships among women, indicated that these friendships are special and help soothe, strengthen and sustain a woman.
Today's "take care of yourself" idea will help you stay connected even in the midst of a super busy schedule. Yes, it can be done.
Take Care of Yourself with Ease Idea
Today, while you're waiting in line at the school pickup, sipping your cup of tea after getting everyone out of the house, or simply, enjoying a moment on your own, call a friend.
That's right. Make a good, ol'-fashioned phone call. It doesn't have to be long. It just has to be a call to say you thought of them and that you care.
If you're an introvert, who hates phone calls, I'd suggest you send a message or an email. The idea is to connect.
Yes, it may not be possible to meet regularly or even, occasionally because of all the schedule juggling our lives involve, but a call or a text can definitely be done and it can make a big difference to your connection with your friend.
Go on, do it.
Take Care of Yourself with Intention
We're supporting, cheering and encouraging you and your journey to a happier, more self-fulfilled you. Join us on Facebook and Instagram and share how you're doing so far.
Did you know we're picking winners too, at the end of 30 days?!