6 Top Educational Toys for Preschoolers Under $30
Do you want to see your child perform well at school? Of course the answer is yes! And do you agree that education is not just from 9am-3pm? Education and learning occurs all the time. Time to move on from the toddler toys to something that is more challenging and exciting.
Finlee & Me presents, 6 top educational toys for preschoolers under $30:
1. Construction Daisy Wheels
Build and create with daisy wheel constructions pieces. This educational toy teaches your child the importance of using creativity and imagination to design and create. Excellent for introducing young minds to maths, science and art, while improving sensory and fine motor skills.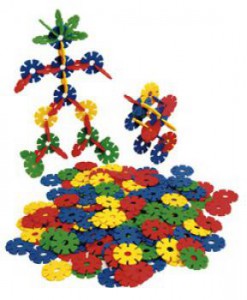 2. The Peek-a-Boo Bag: Rough N Tuff
For a treasure chest that can only be viewed, The Peek-a-Book Bag provides a sense of mystery to a child's curious mind. It also develops, a great sense of exploration, to have a list and then find every item on that list. The Peek-a-Boo Bag: Rough N Tuff is easy to take anywhere and is a great way to provide quiet play. A great way to get children involved in reading out the items on the list and perhaps even spell the items before finding each one. Excellent for improving language skills, independent play and sensory development.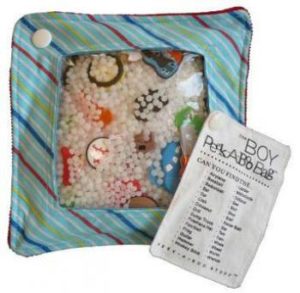 3. That's My Story Cards
Do not just read a story, create your own story. That's My Story Cards teaches children to use their imagination to create entertaining stories from beginning to end. You will be amazed at what these young minds come up with. The game has vibrant images and are colour coded to represent different parts of a story. Such as characters, settings, events or problems and an ending. A great way to develop early literacy, language skills, storytelling, imagination, problem solving, listening and memory.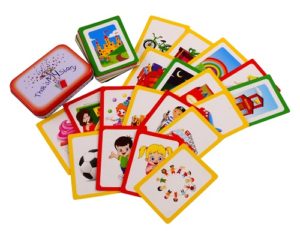 4. Idea Box
The idea box is a great way to take an idea for an activity and create or find something different every time. Such as drawing pictures in the dirt, sorting leaves, or drawing a picture with your eyes closed. There is lots of fun to be had with an ideas box. Any time, any day. And with one great idea brings many more to quickly follow. This toy is a fun way to create something from just an idea and then use further skills in applying and making the idea come to life.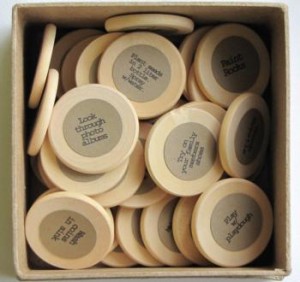 5. Educational Star Counting Set
This adorable counting toy set is excellent for counting, colour matching and star gazing. Use the coloured stars to place in the coloured bowls. The star counting set can also be used for pretend play, such as eating blueberries, peas, banana's, oranges and watermelon. This will improve and develop language skills. Great for sensory development, maths and imagination.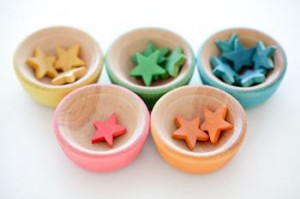 6. Geometric Ladder: Same Shapes and Same Colour
The geometric ladder is an educational toy that preschoolers will love. A colourful set of blue, red, yellow and green different shapes, in an array of sizes. Excellent for teaching your child counting, colours, shapes, opposites, shape matching and more. This sensory development educational toy, will have your little one learning to build and create. Great for fine motor development, imagination, sensory, maths and science.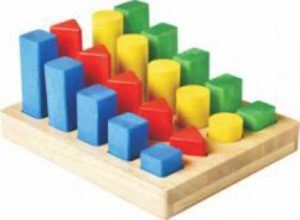 If you enjoyed looking at the 6 top educational toys for preschoolers, then be sure to have a good look at Finlee & Me's baby and kid's products for the whole family to enjoy.