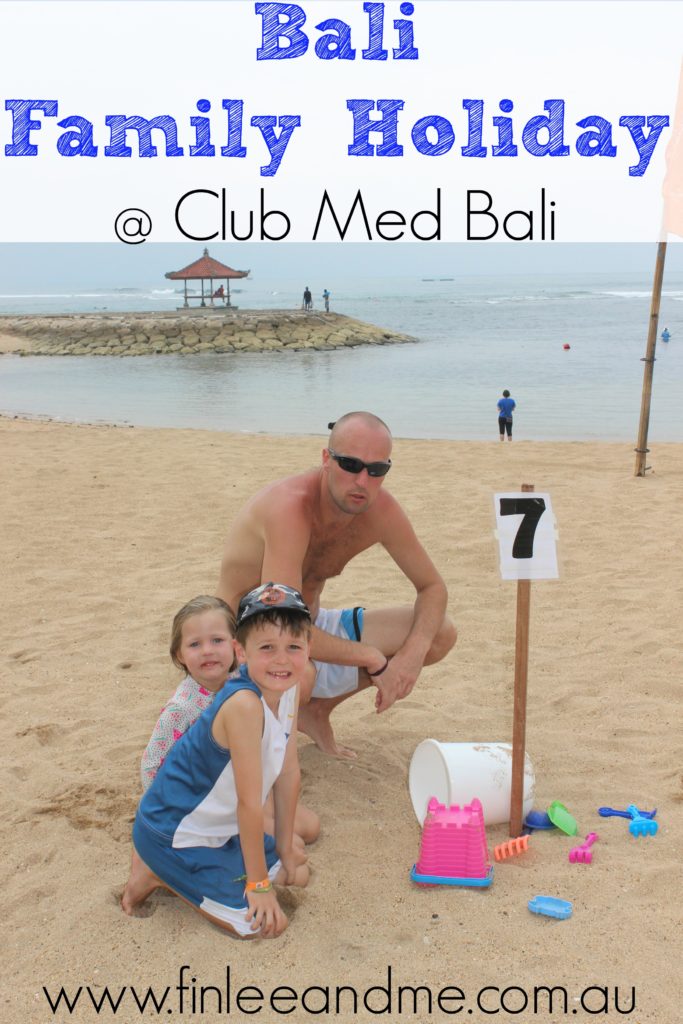 A collaboration between Finlee and Me and Club Med
I don't know about you, but over the last 6-8 months, I've felt our family is disconnected. Busy. And in-congruent. I knew we needed to step back from the pressures of life and plan a family holiday where we could have the chance to slow down, relax, reconnect and create family memories. When the opportunity came up to work with Club Med to review one of the top Bali resorts for families, my family and we were over the moon with happiness and ready to head to Bali.
About Club Med
Imagine for one moment that you could go on a holiday and not have to think about anything. You don't have to think about what you'll eat for breakfast/lunch/or dinner, you don't have to organise activities for the kids, you don't have to worry about cleaning your room, or research/book what entertain you want to do for the night and you don't have to worry about what the cost of your bar/food bill.  Imagine that you could focus on relaxing, connecting with your kids and creating childhood memories. This my friends is exactly what Club Med offers their families.
Club Med started back in 1950 and has been providing hassle-free holidays ever since. With over 70+ all inclusive resorts worldwide catering for both sun & ski holiday lovers you're bound to find the perfect holiday for your family.
Club Med Bali Resorts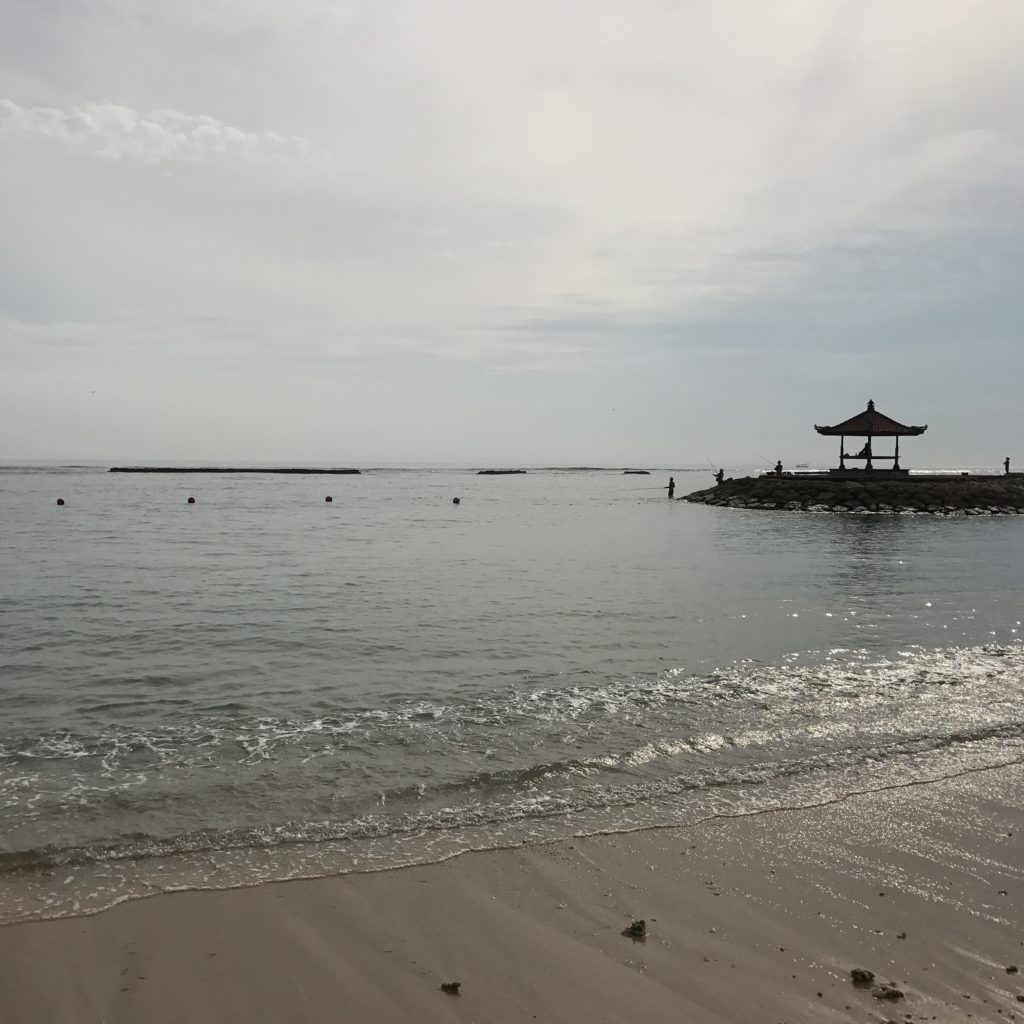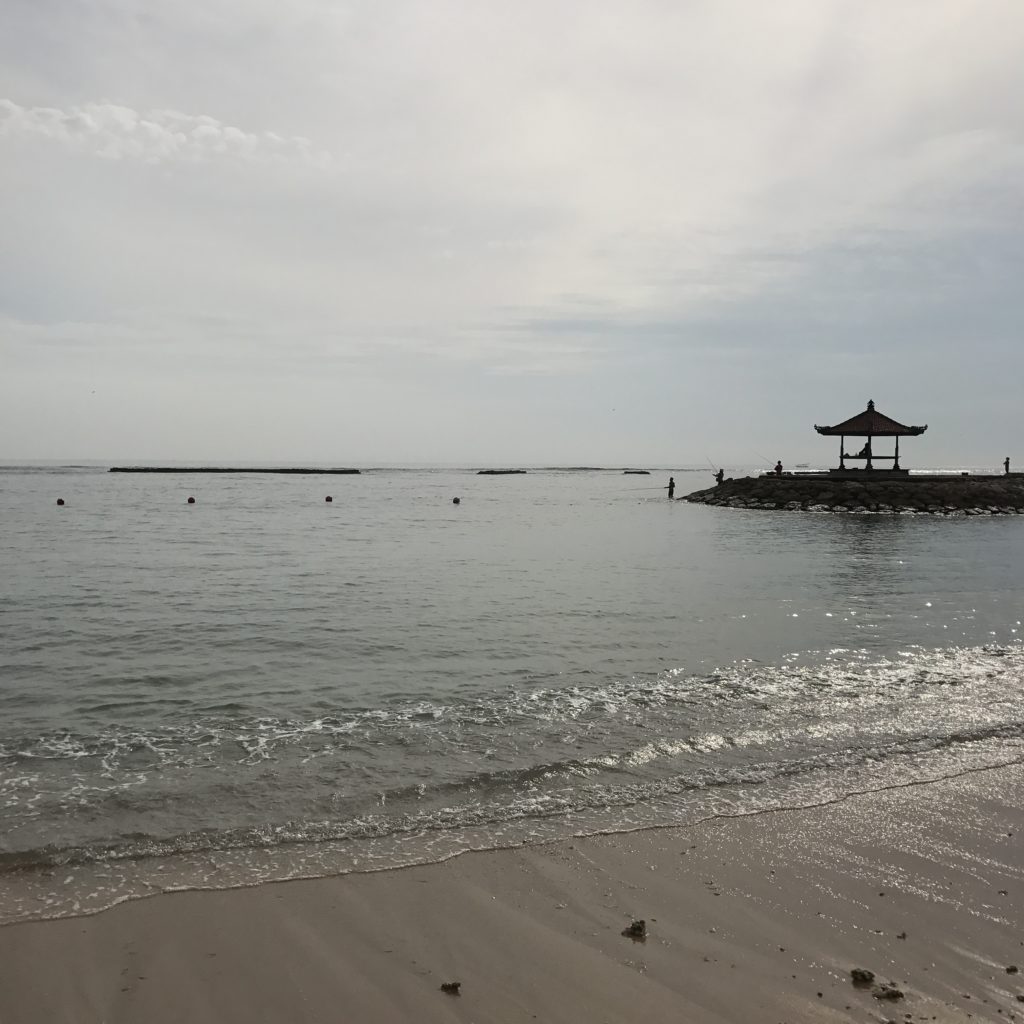 As we drove through the gates of Club Med Bali we knew we had arrived paradise. We were surrounded by traditional Balinese style architecture, beautifully manicured grounds (500 hectares to be exact), palm trees, the sound of waves crashing from the spectacular Nusa Dua beach and greeted by the staff with open arms and big smiles on their face (even at 12:30am in the morning).
Upon our arrival, we were presented with glasses of juice, ice cold cloths to refresh with and staff eagerly awaiting to show us their special haven. Our Bali family holiday was already off to a flying start and we'd only been there for 20 minutes.
We quickly checked in and headed to our rooms so we could get a good nights sleep and be ready to explore our home away for home at Club Med Bali.
Accommodation Options at Club Med Bali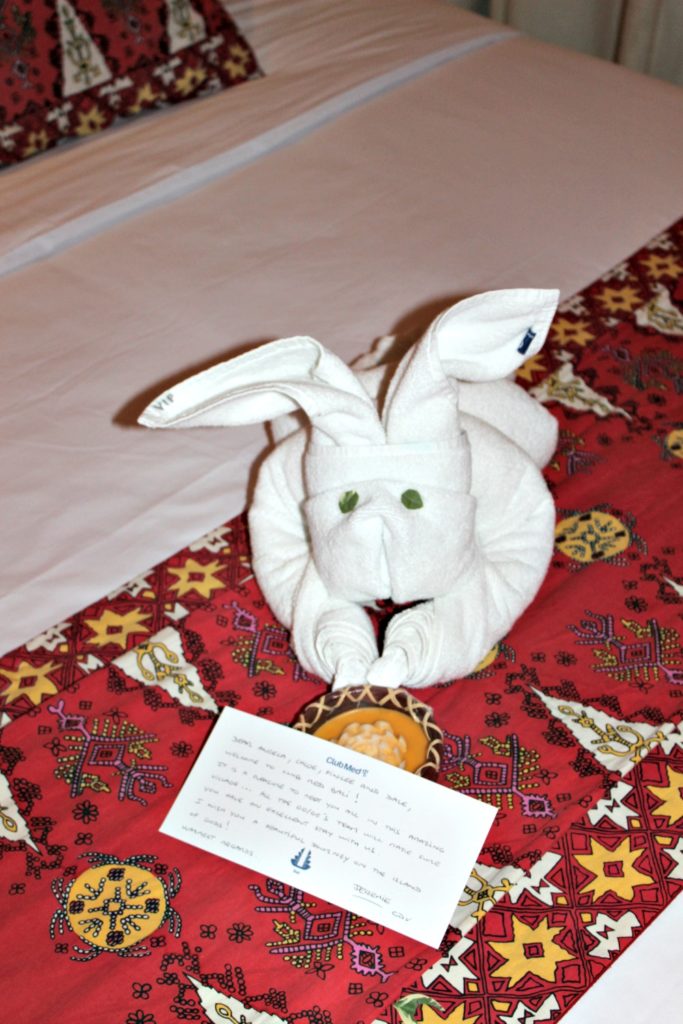 We arrived our rooms and Finlee (my 7 year old) and Chloe (my 4 year old) started squealing with excitement from the cute animals sitting on our beds to greet us. We had a rabbit on my bed and an elephant on the kids beds. These cute gestures go a long way when creating childhood memories.
For our stay, we had 2 rooms that were interconnecting which provided us with additional space to meet the needs of our family. However, Club Med Bali has 393 rooms at the resort and offer a range of Bali accommodation options that are suitable for families, couples, but also singles. These options include:
Superior room with or without balcony
Deluxe room with terrace
Suite
What I love are that all rooms are air-conditioned, have internet in the room and are either overlooking the amazing gardens or tranquil sea.
Dining and Bars at Club Med Bali All Inclusive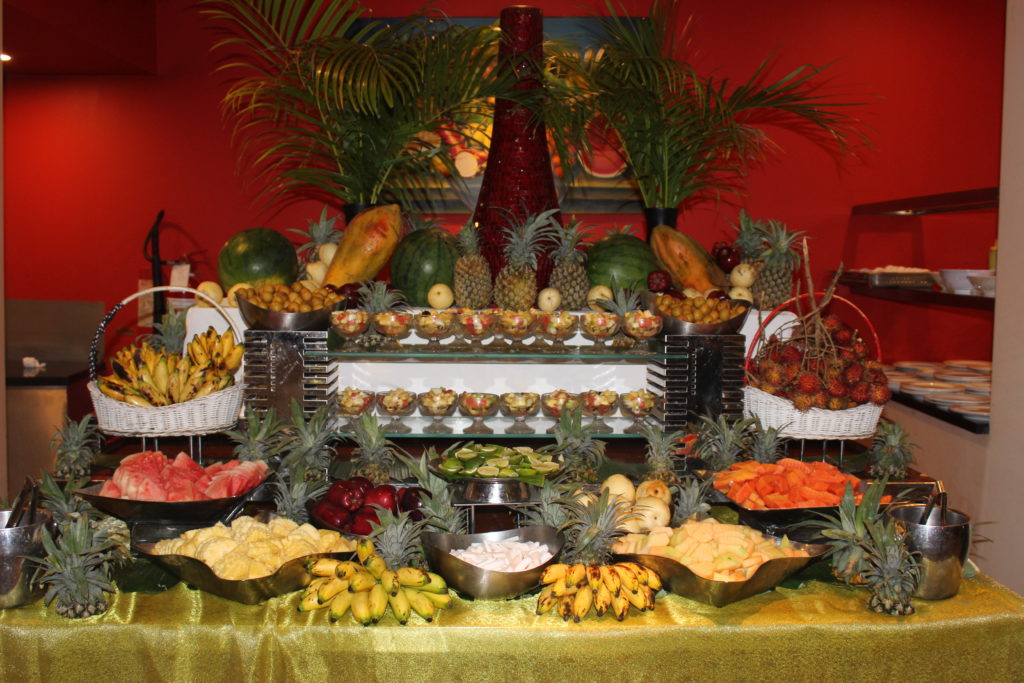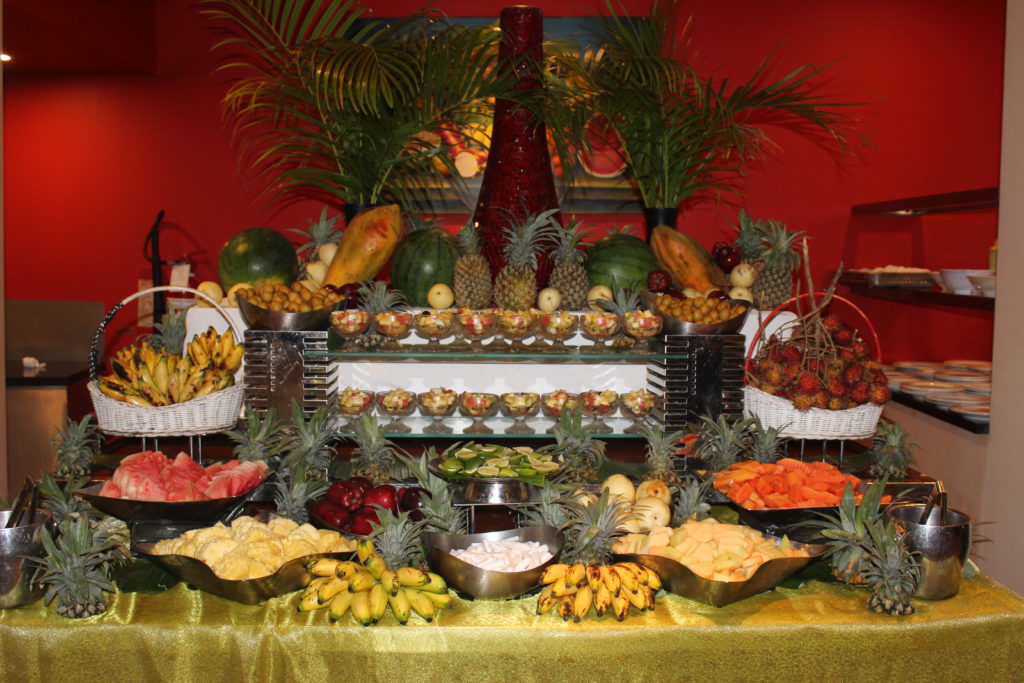 Wow is the first word that comes to mind when I think of the food at Club Med Bali. There were so different types of food dishes to choose from such as but not limited to: Japanese, Indonesian, Indian, Italian, Korean and also a variety of Western dishes too.
We all enjoyed trying different dishes that we normally wouldn't try back home in Australia, but it also allowed my husband and I to have a discussion with the kids about the different countries, why some countries eat certain foods etc.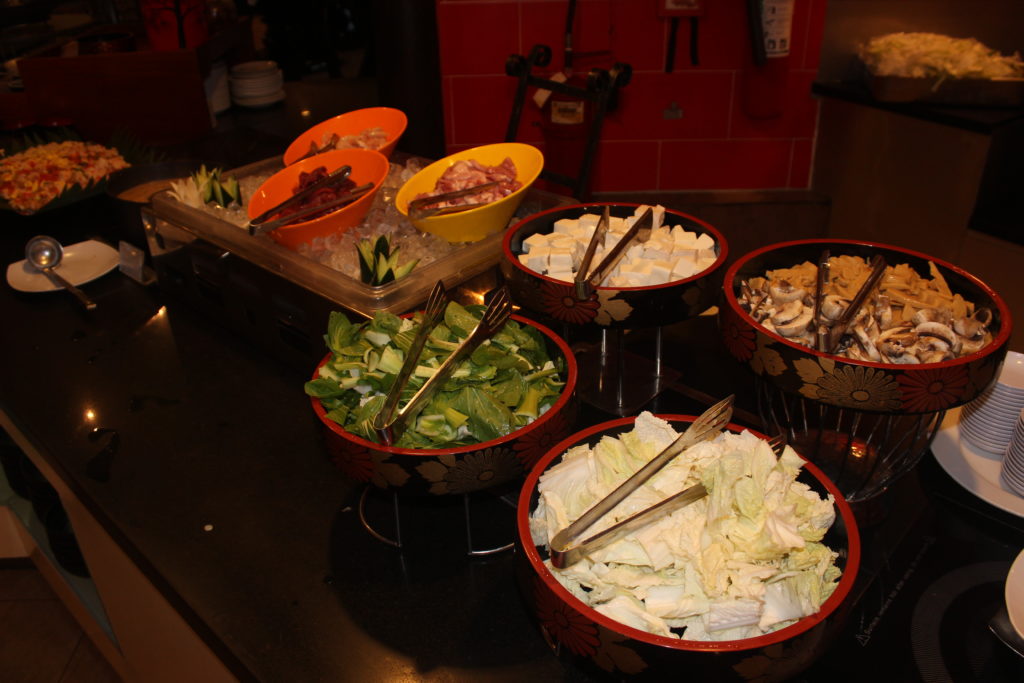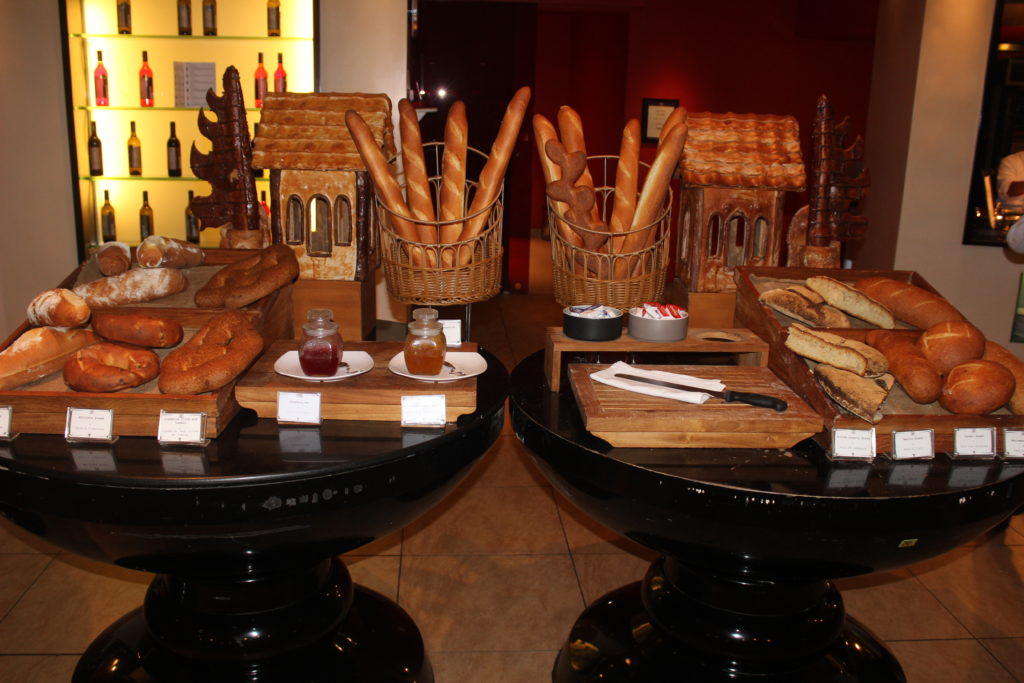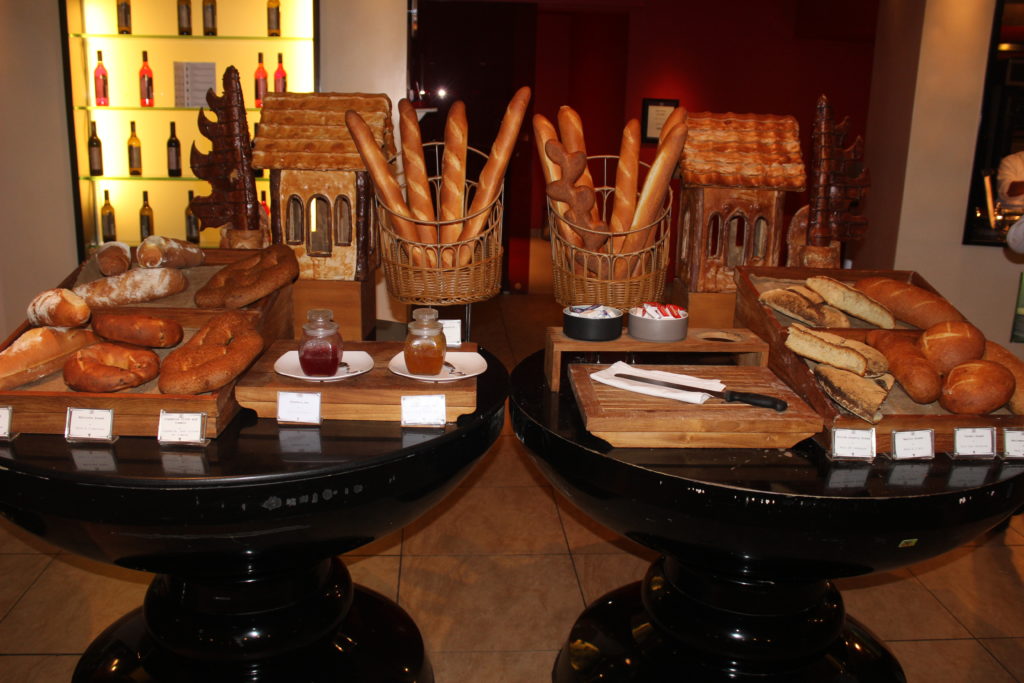 As Club Med is an all-inclusive resort your meals and drinks are included at no additional cost. Breakfast, lunch and dinner have set times at Club Med Bali and are served in a communal dining room (The Agung) with beautiful decor and magnificent views. They also have a theme every night for dinner, decorate depending on the theme and encourage families to get involved by dressing up with the theme for that night.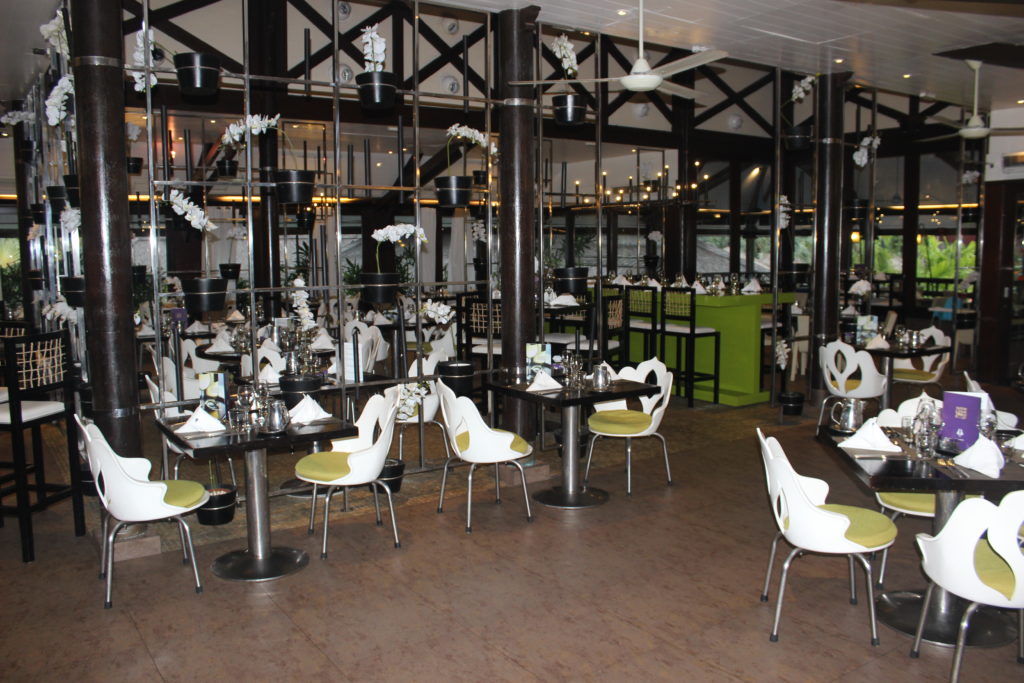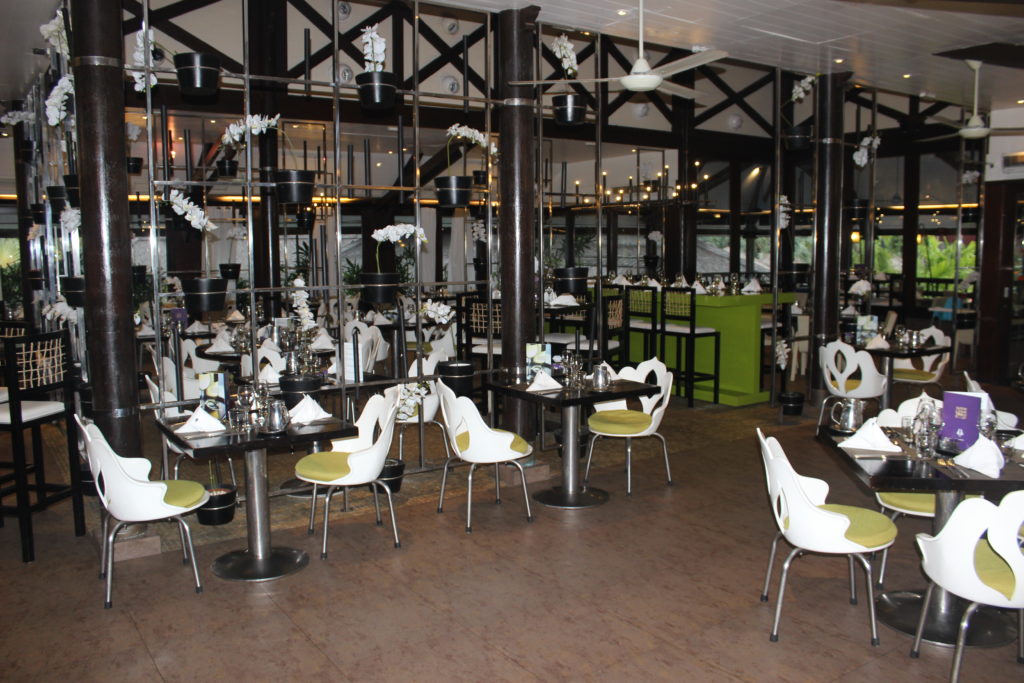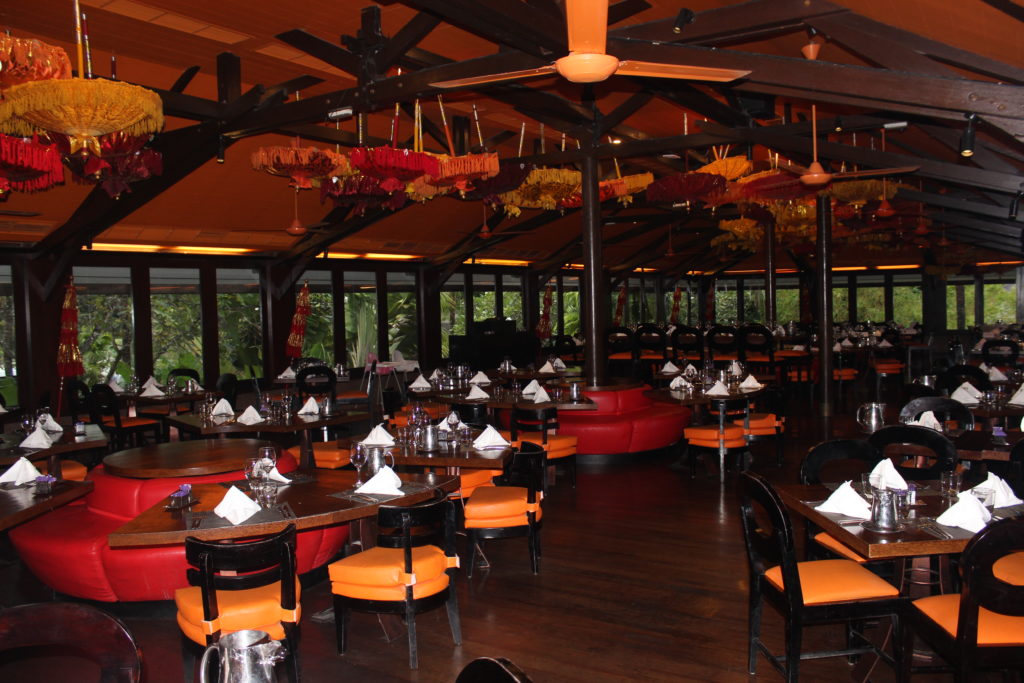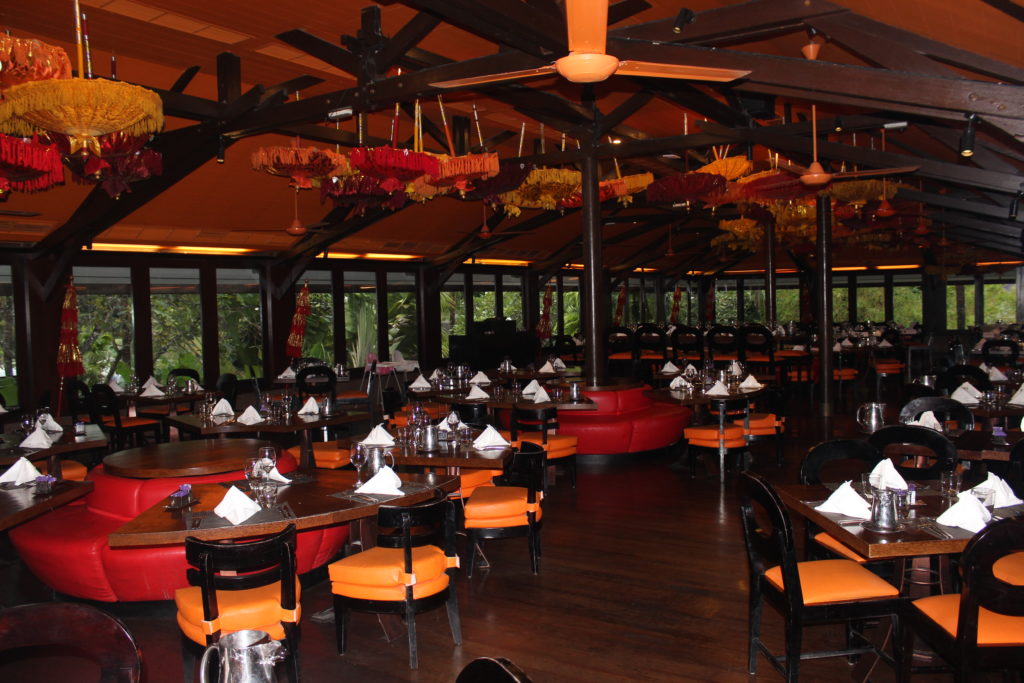 For those that might want to sleep in, or get back late from a day out don't worry because the resort has a second restaurant called The Deck where they offer a late a la carte breakfast, late lunch and or late dinner.
Through out the day you can also access juices, soft drinks, hot drinks, water, beer, wine, spirits and cocktails by simply heading to the Kintamani Bar located by the swimming pool.
Finlee and Chloe loved the kid's corner so they could order their own drinks, it was soooo sweet.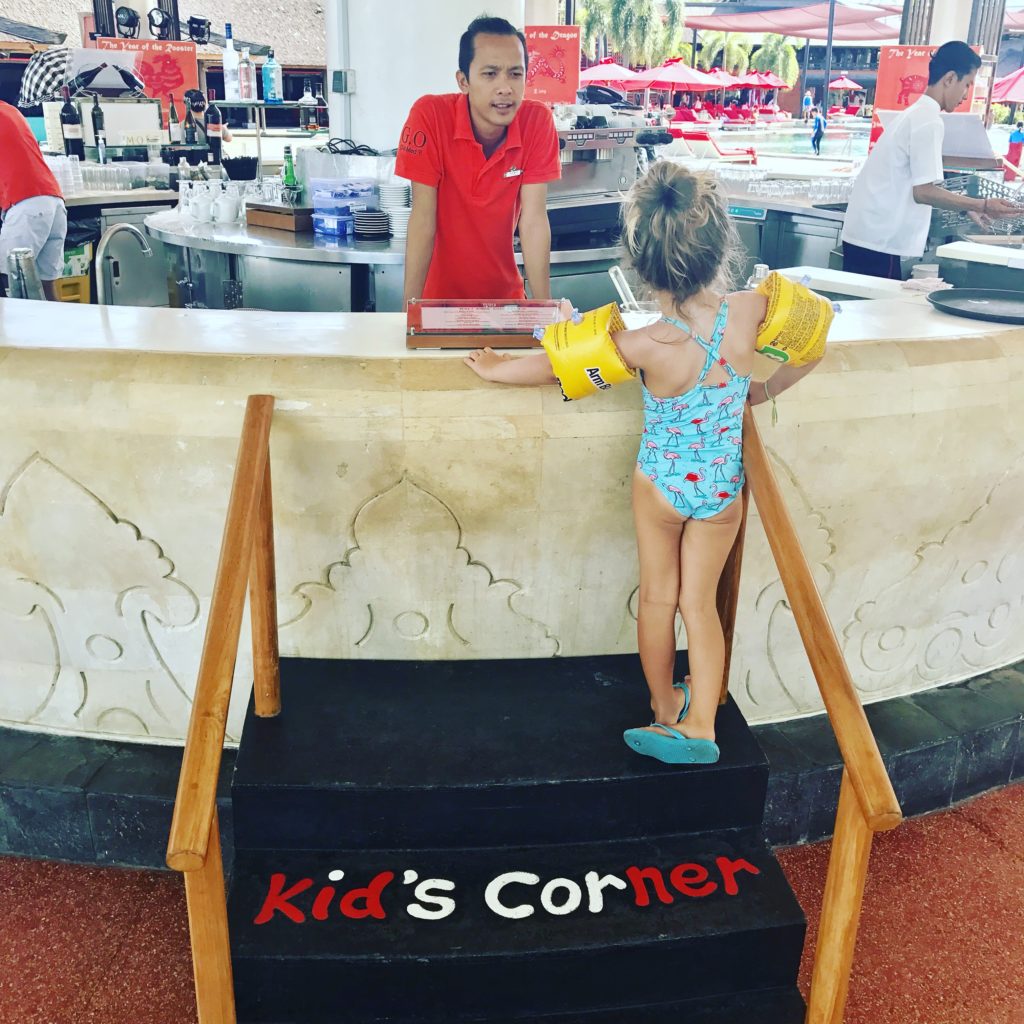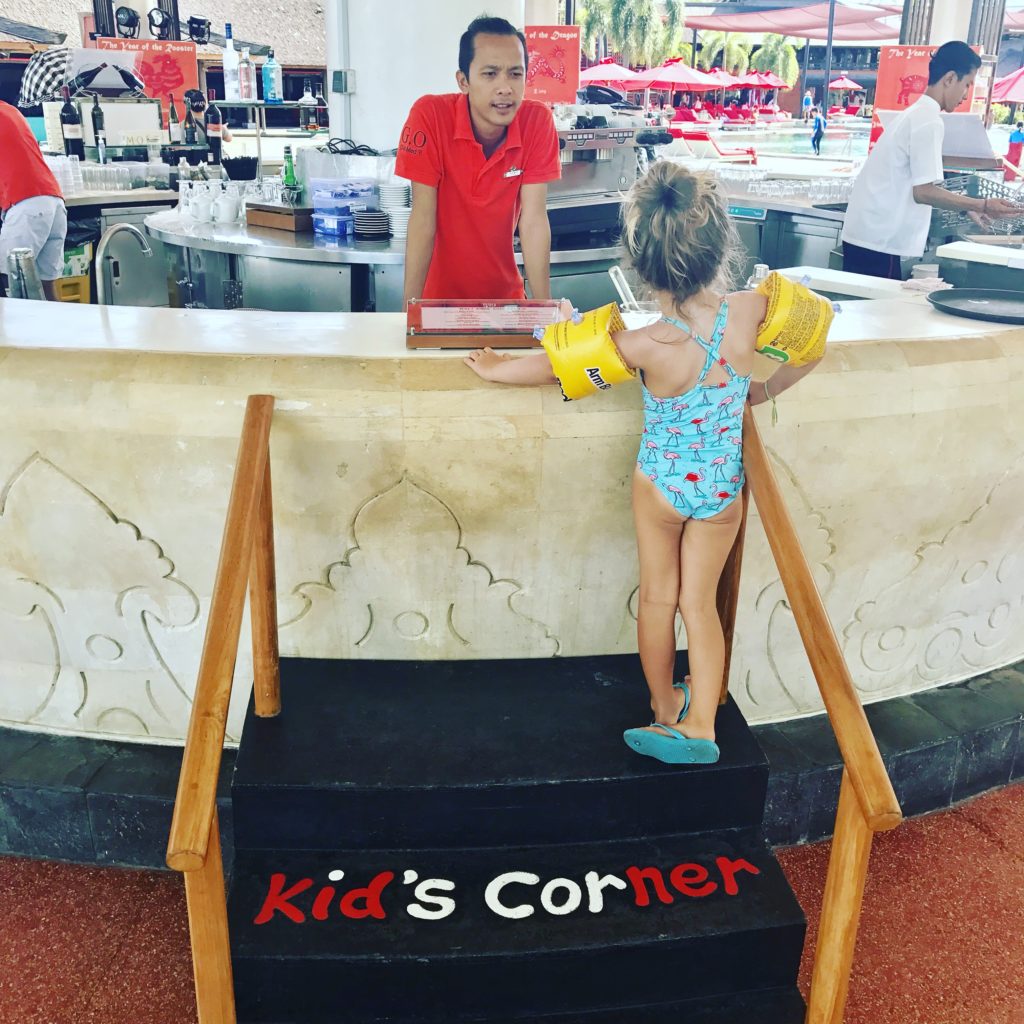 Check out my video of me live from Club Med Bali showing you first hand the awesome food dishes on offer.
Now I would like to put a disclosure statement out and say I take no responsibility if you need to purchase bigger pants after your stay at Club Med Bali; especially after you hit their dessert bar – ha ha.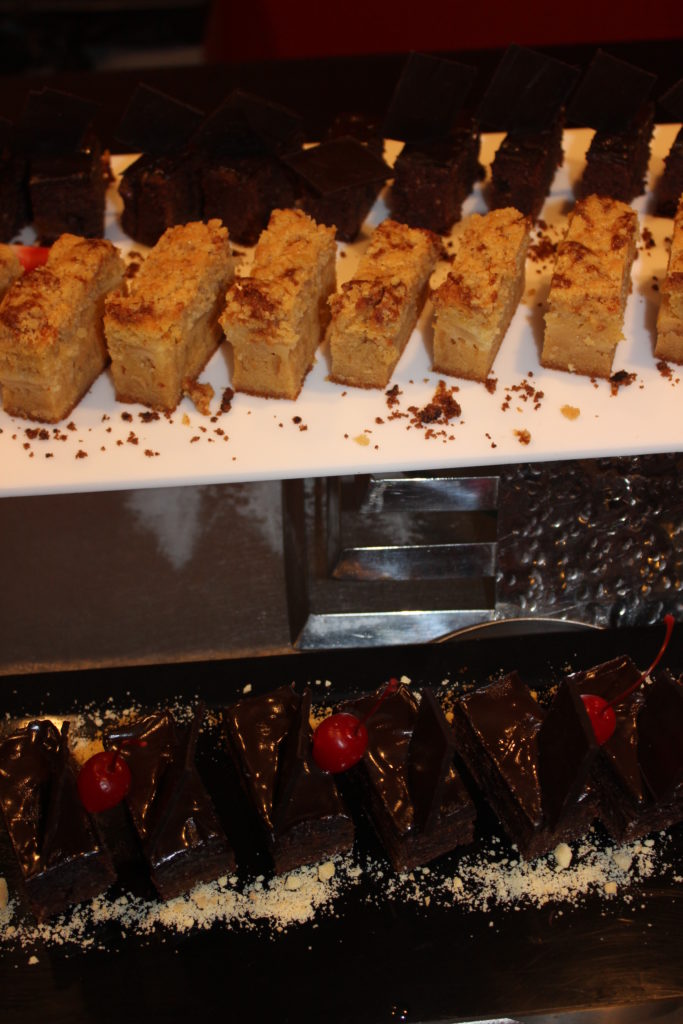 Activities for Kids at Club Med Bali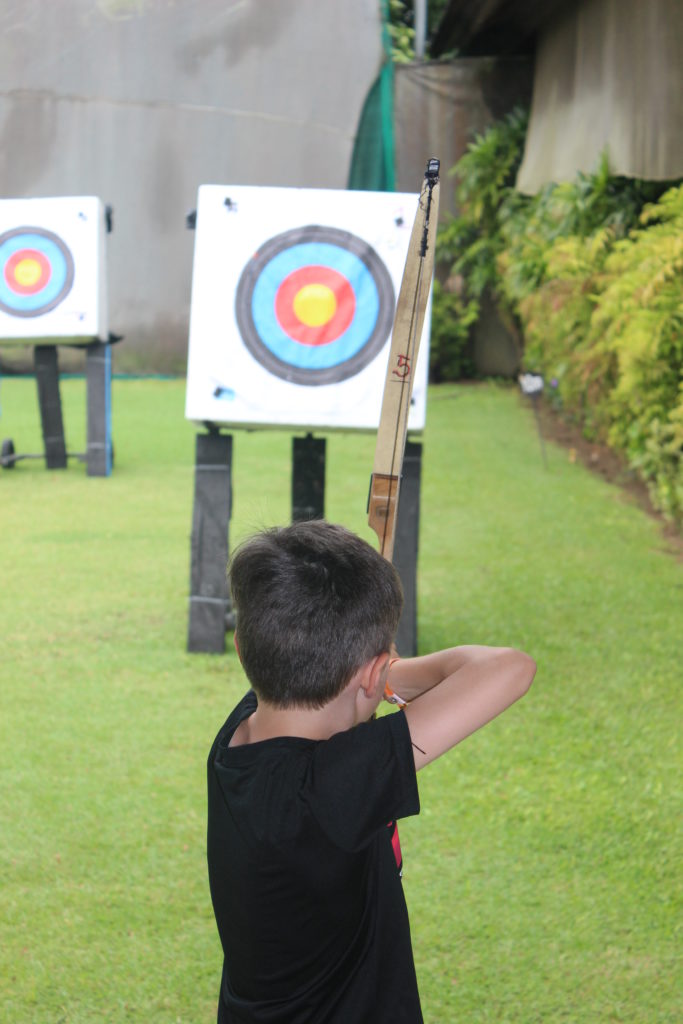 For those of you that have followed me on my Finlee and Me blog for the last 6 years, you'll know that I have two very active kids. So when it comes to taking a family holiday, I need to know that there will be activities for the kids because sitting in our hotel room is simply not an option.
On our very first day we were given a schedule that outlined all the daily activities for kids that we could either access via the Kids Club or by taking Finlee and Chloe ourselves. The list is endless. From a flying trapeze, to table tennis, arts and crafts, archery, swimming, pool, beach time and more there was no way that the kids were going to be bored.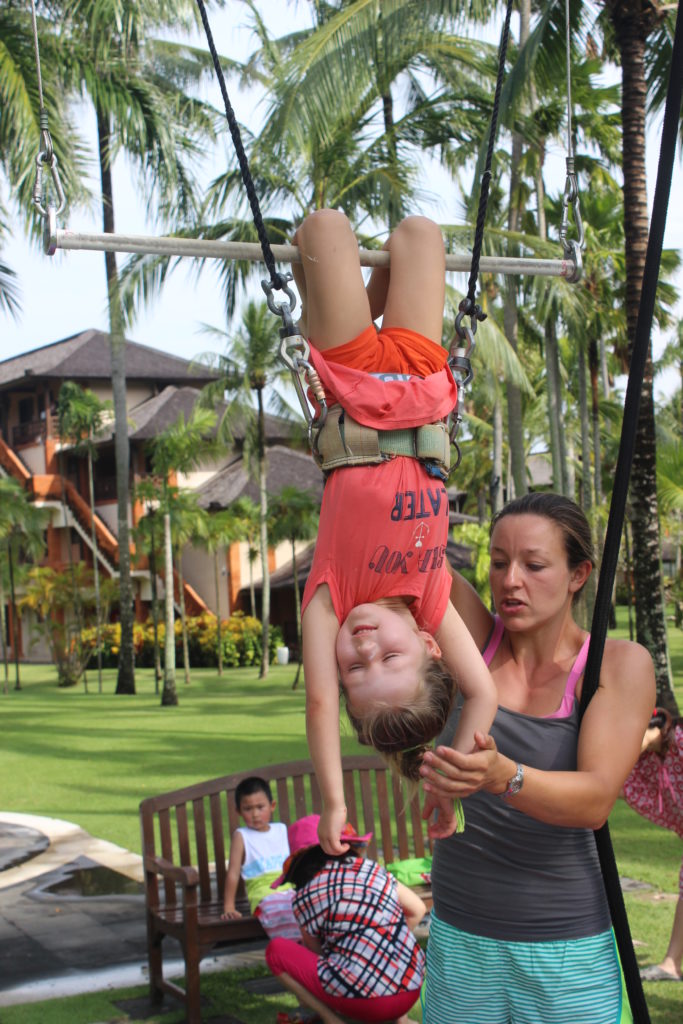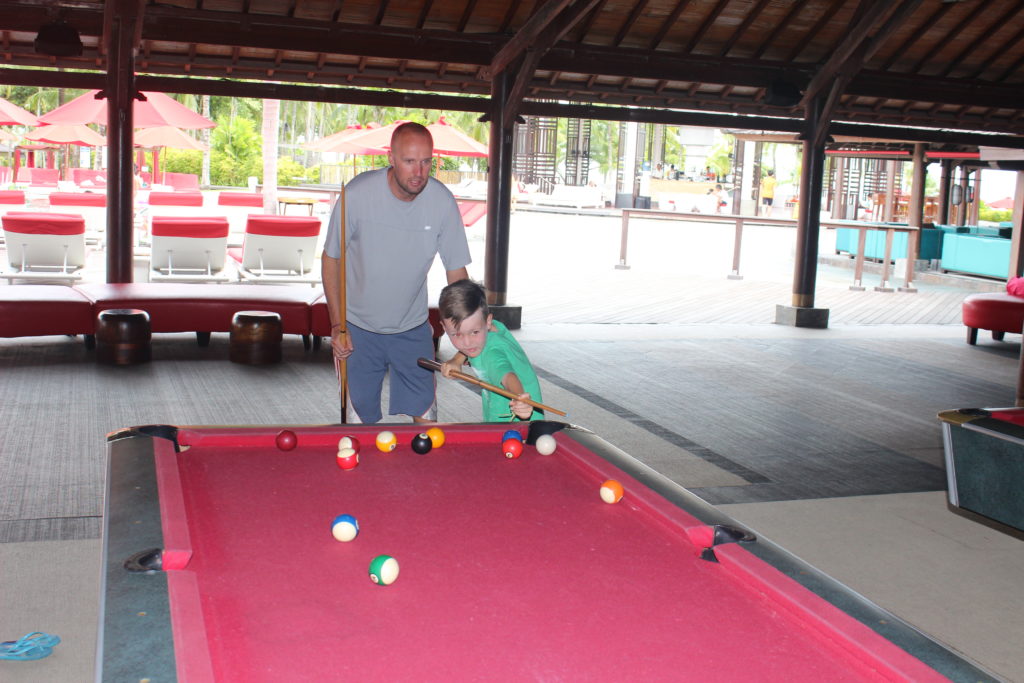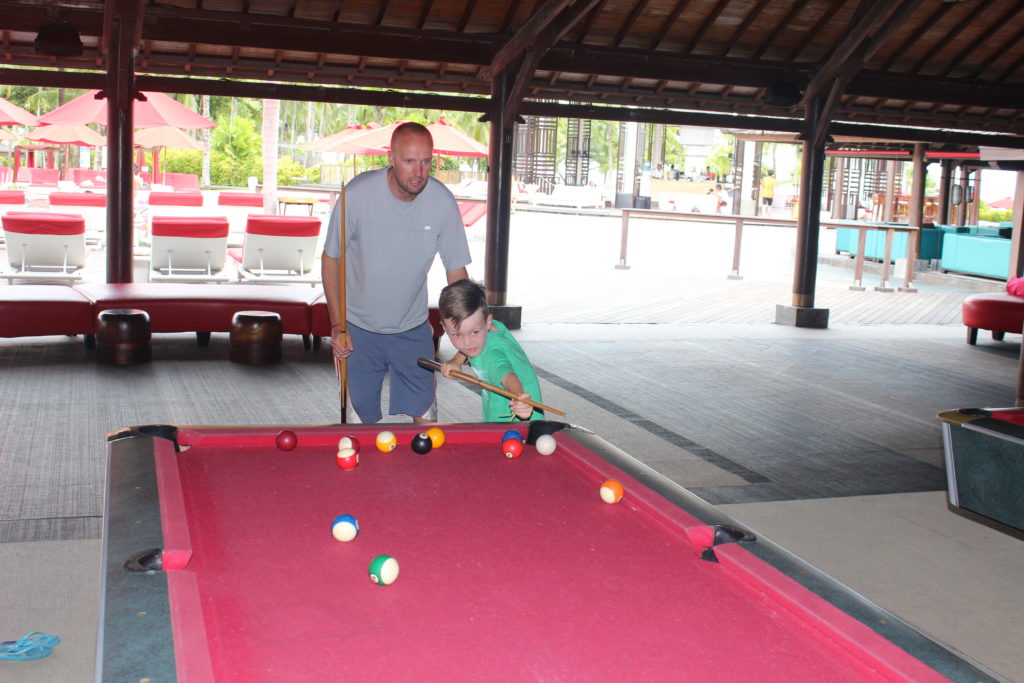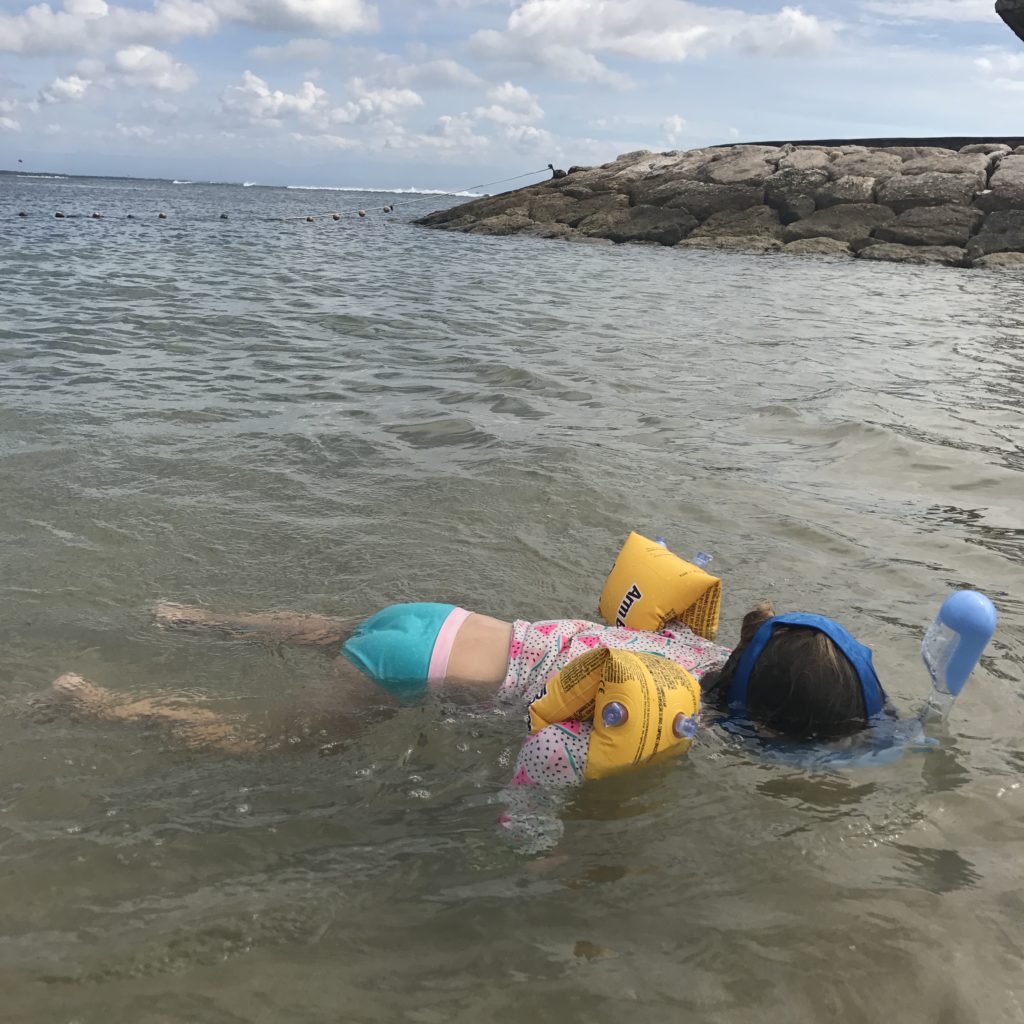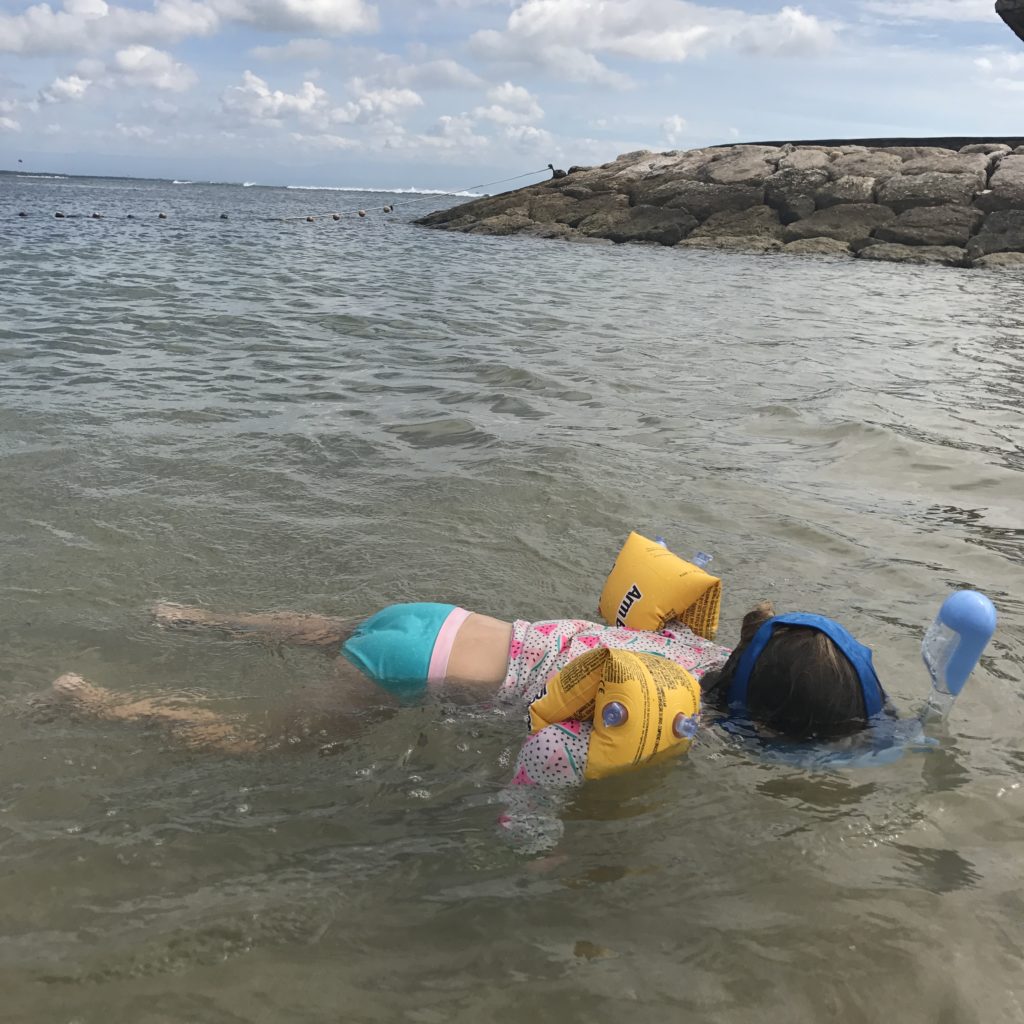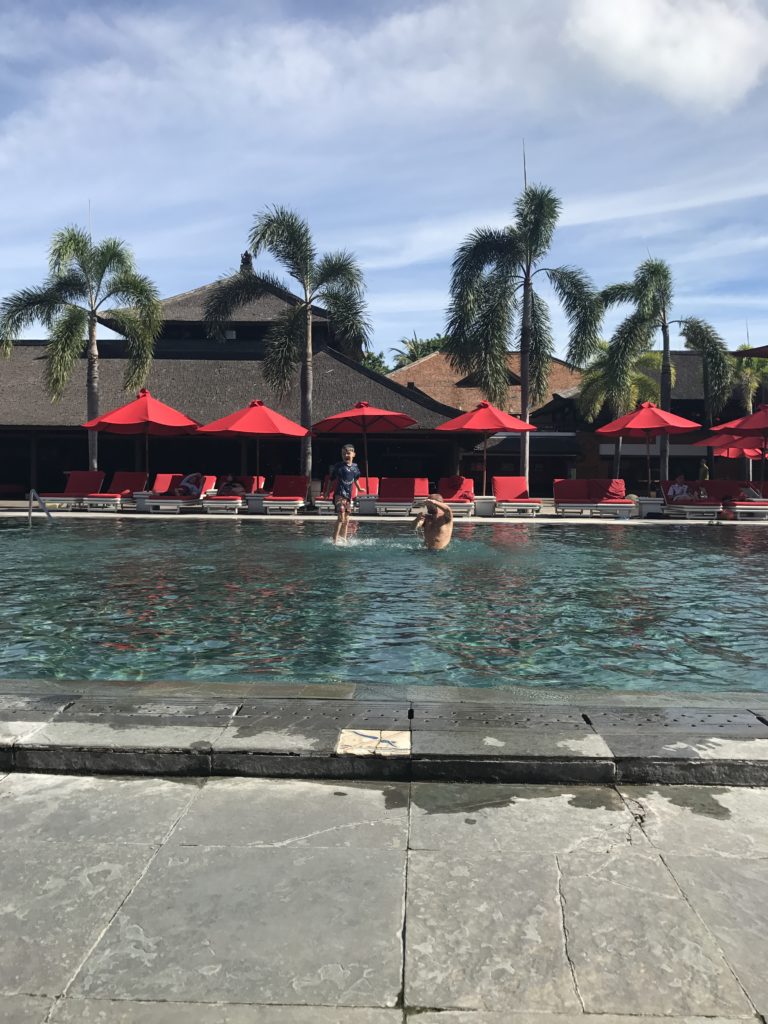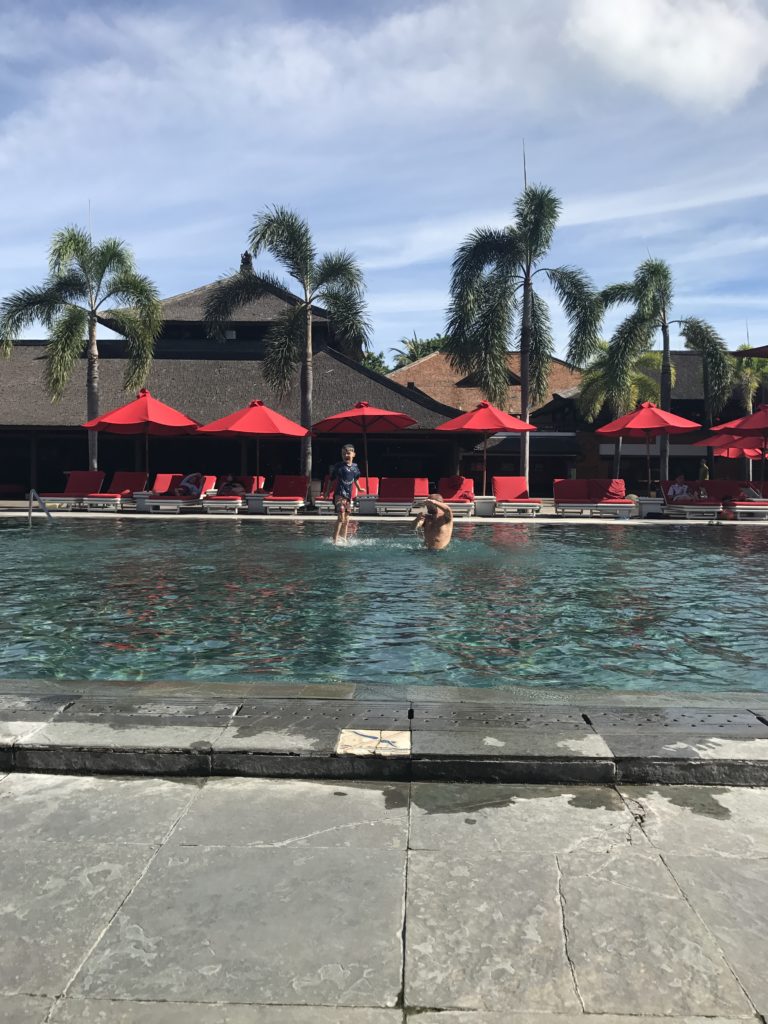 Check out my video of Finlee and Chloe having a blast on the flying trapeze and creating childhood memories.
Kids Club at Club Med Bali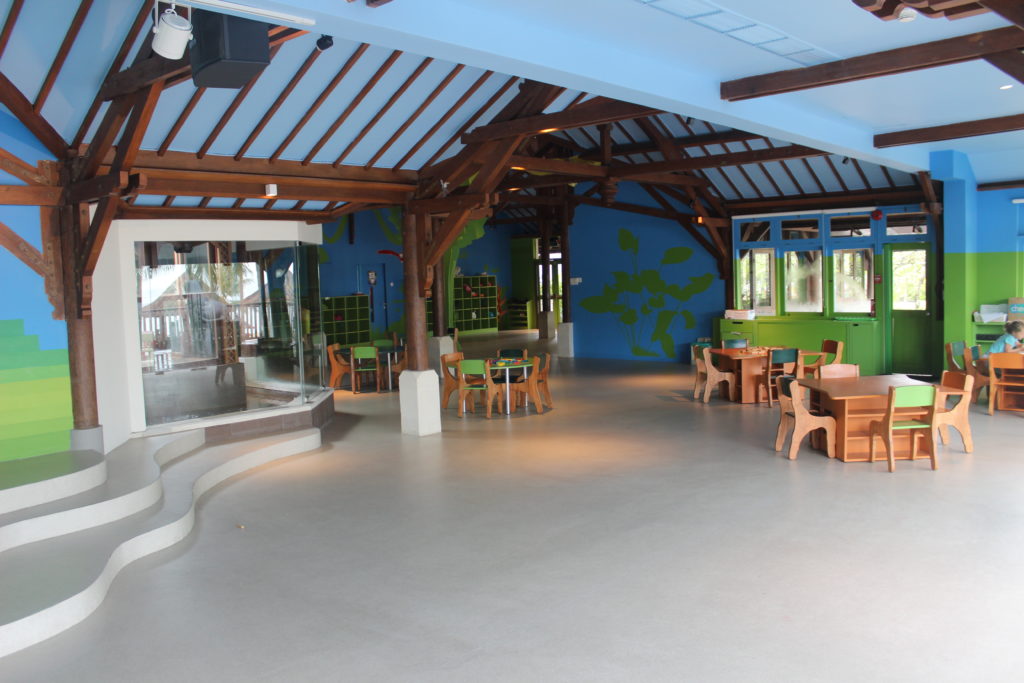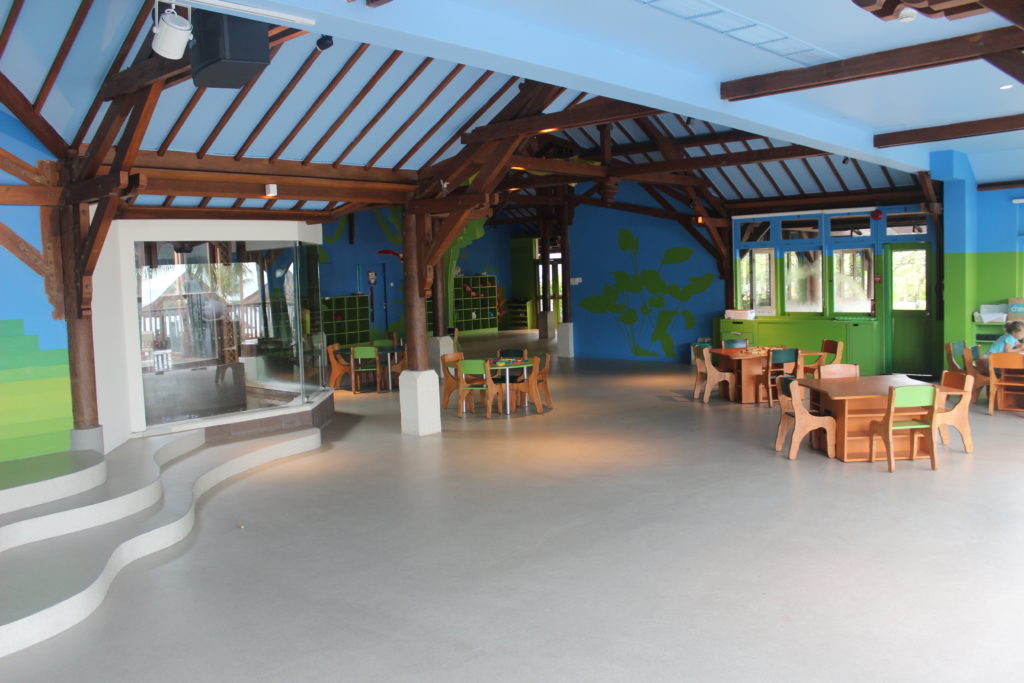 As I'm sure many of you can relate, there is little time left in our day to get the chance to connect with our partners. In addition, since I'm from Canada, hubby from Tasmania and we live in Brisbane, Queensland we don't have family around that can look after the kids, which means we get little time to ourselves.
So for us, taking a family holiday also means a chance for us to have some time to ourselves for 1-2 hours days and we do this by ensuring the hotel we stay at has a kids club.
Kids Club at Club Med Bali is hands down amazing. They have so much space for kids to run around, connect with nature and to create memories.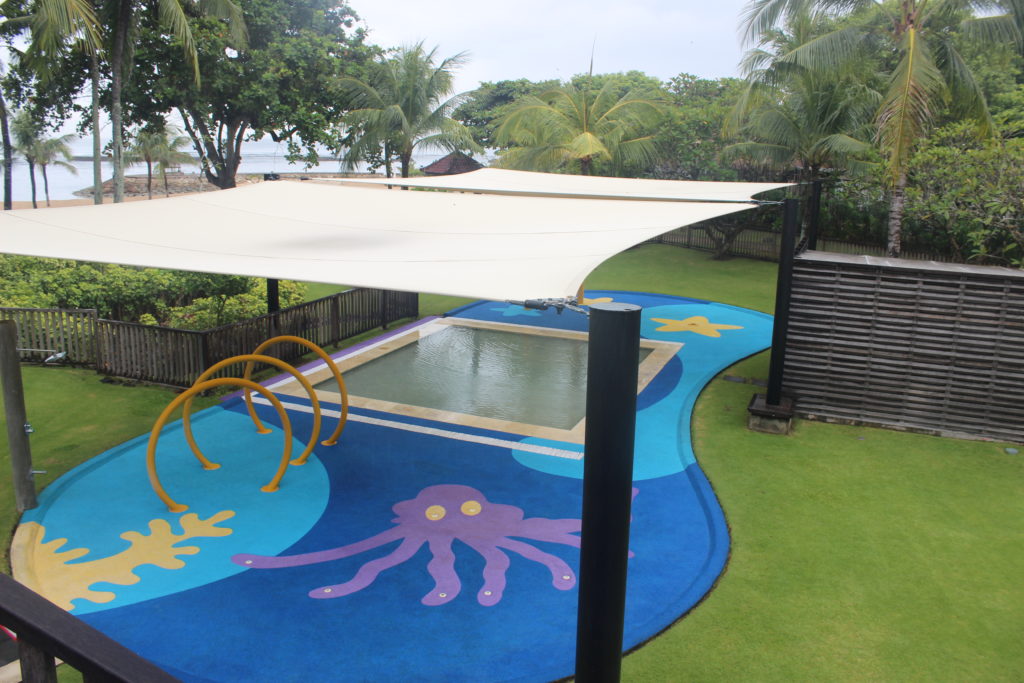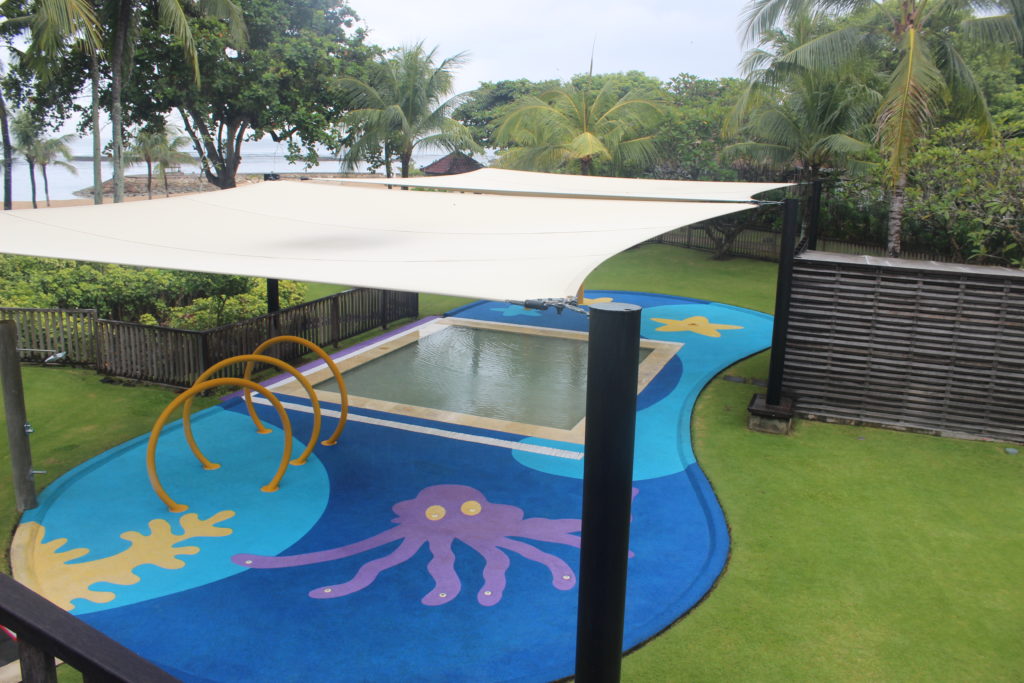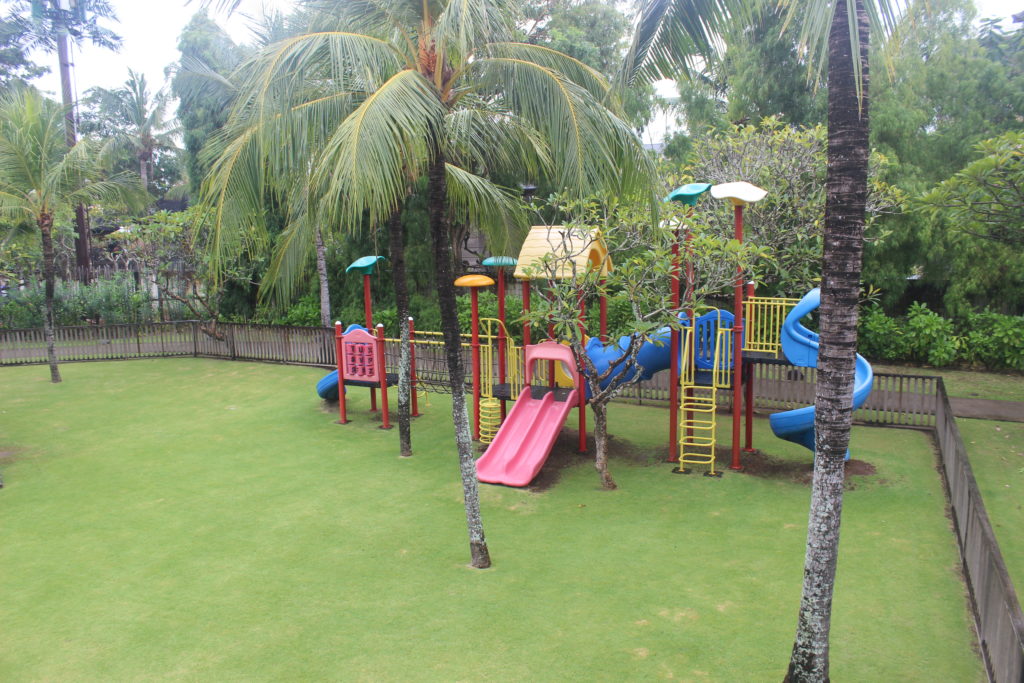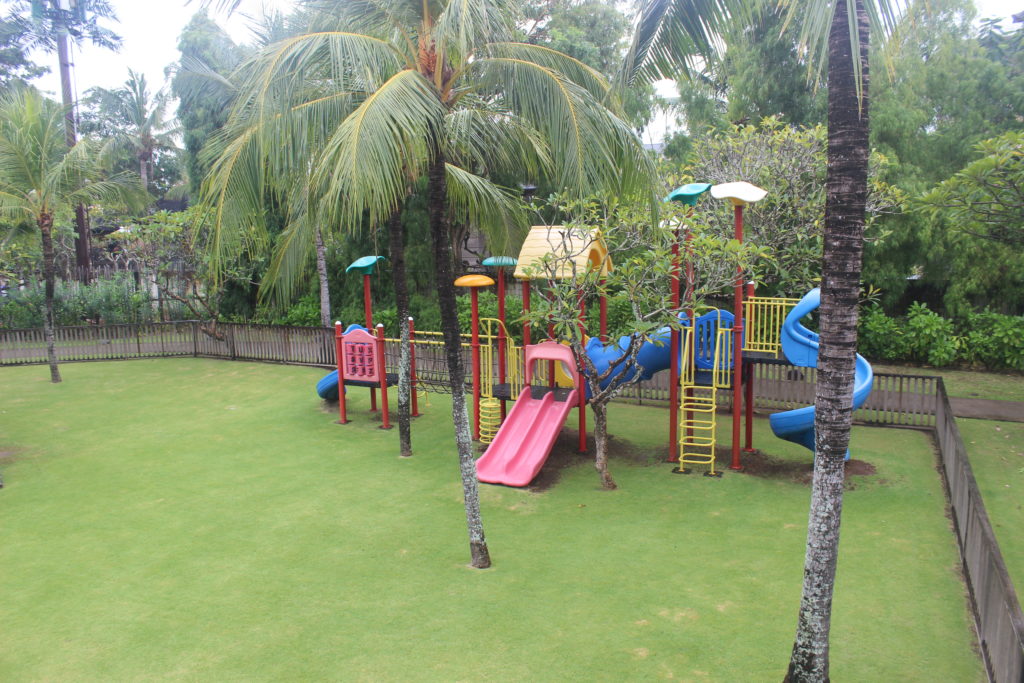 In addition, Club Med Bali also has 4 unique programs depending on the age of the children and within each of these programs they've created a daily schedule of activities that are age appropriate. These programs include:
Baby Club Med (4 to 23 months)
Petit Club Med (2 to 3 years)
Mini Club Med (4 to 10 years)
Junior Club Med (11 to 17 years)
Finlee and Chloe joined in so many different activities like circus, flying trapeze, swimming and more, but even better at the end of each day they had activities for the parents to also join in. We personally loved the sand castle building competition and not to brag or anything but Finlee and my hubby took 1st; ha ha.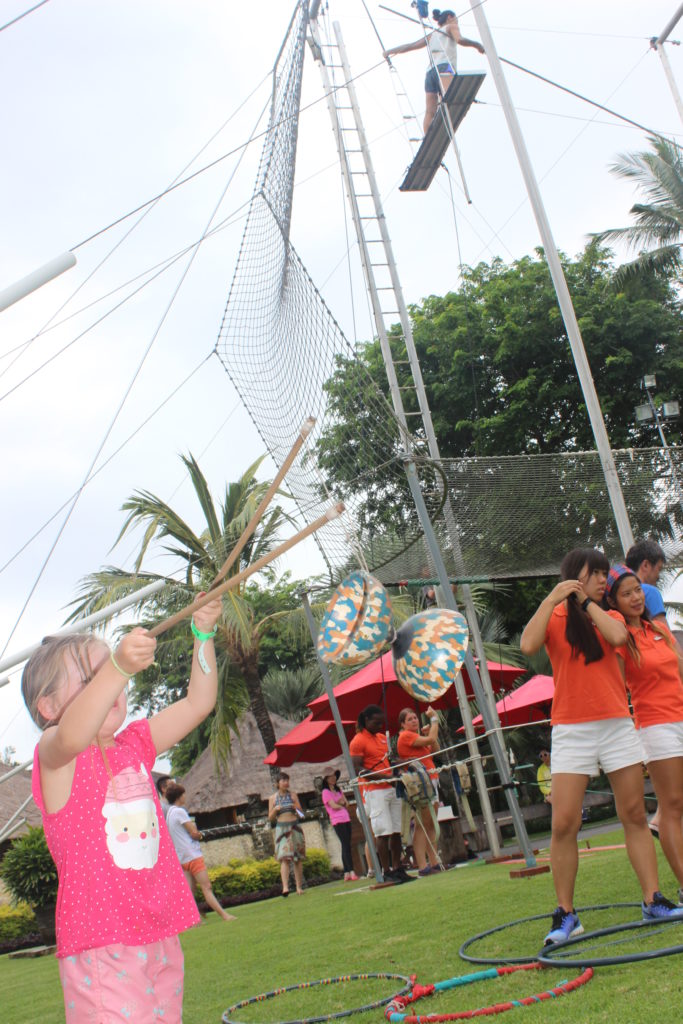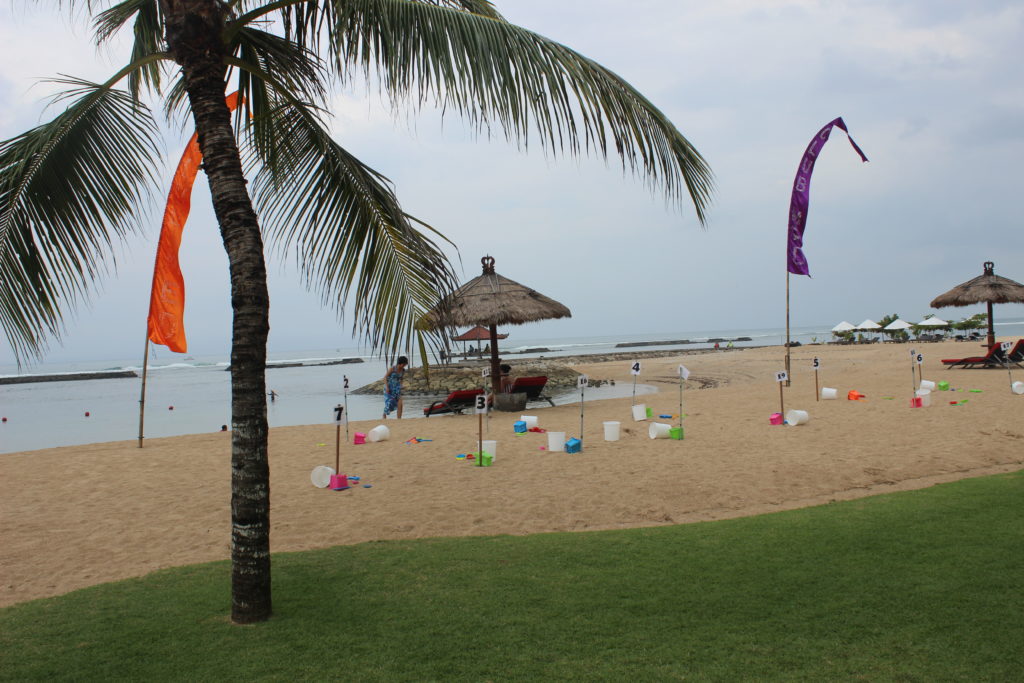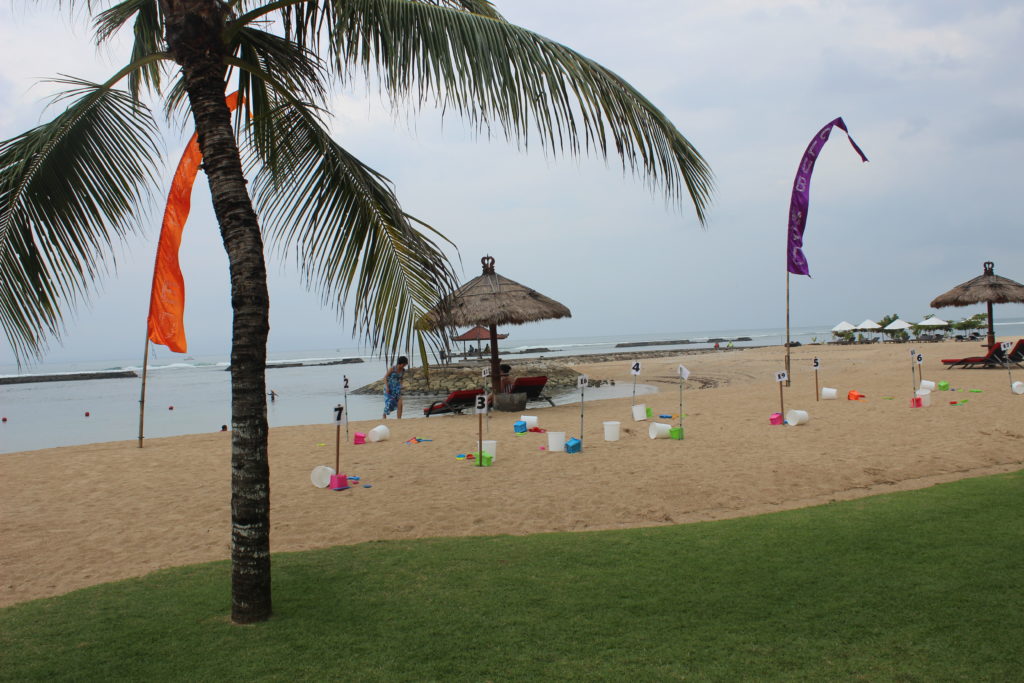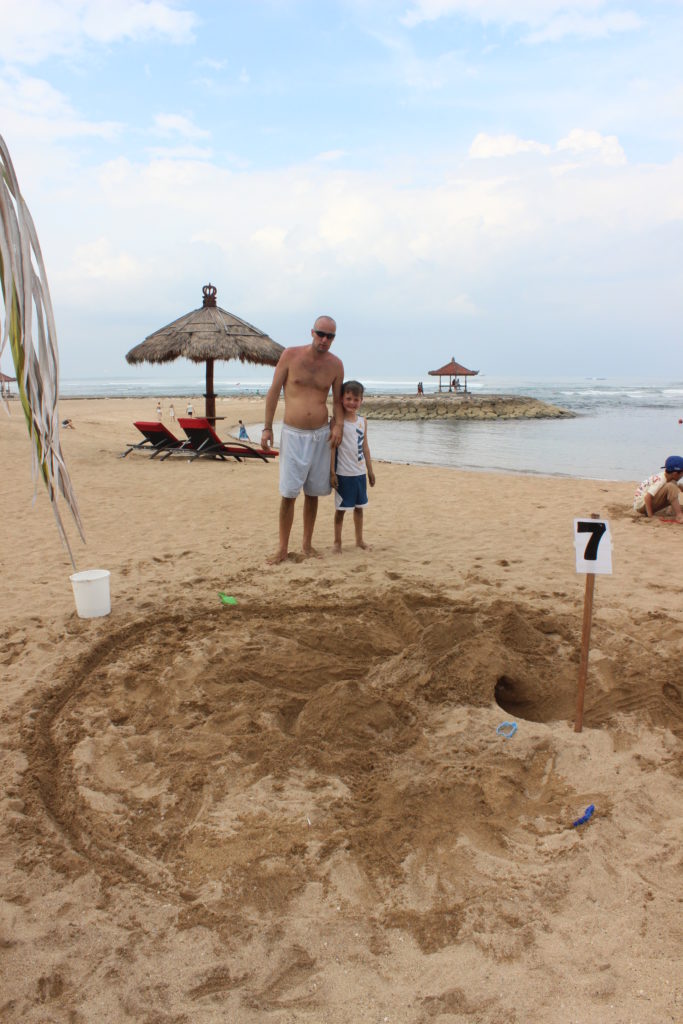 In addition, to the day to day activities the kids participated in at Kids Club, there was this beautiful stage performance they created with all the kids. It was amazing. All the kids had costumes, make up done, different dance routines (depending on the age) and was performed for the parents. It was literally one of the most precious things I've ever seen. What I loved the most was that there were kids from Taiwan, China, Korea, France and Australia and none of the kids could speak to one another, but their smiles to each other was more than enough for them to communicate. Oh and there may have been a few tears on my behalf.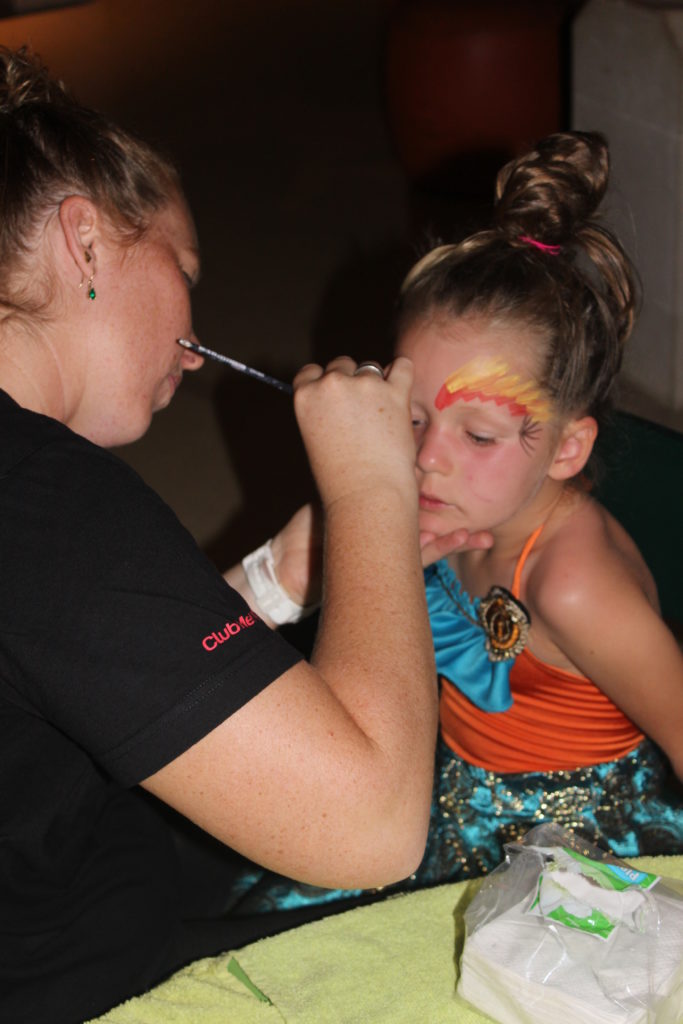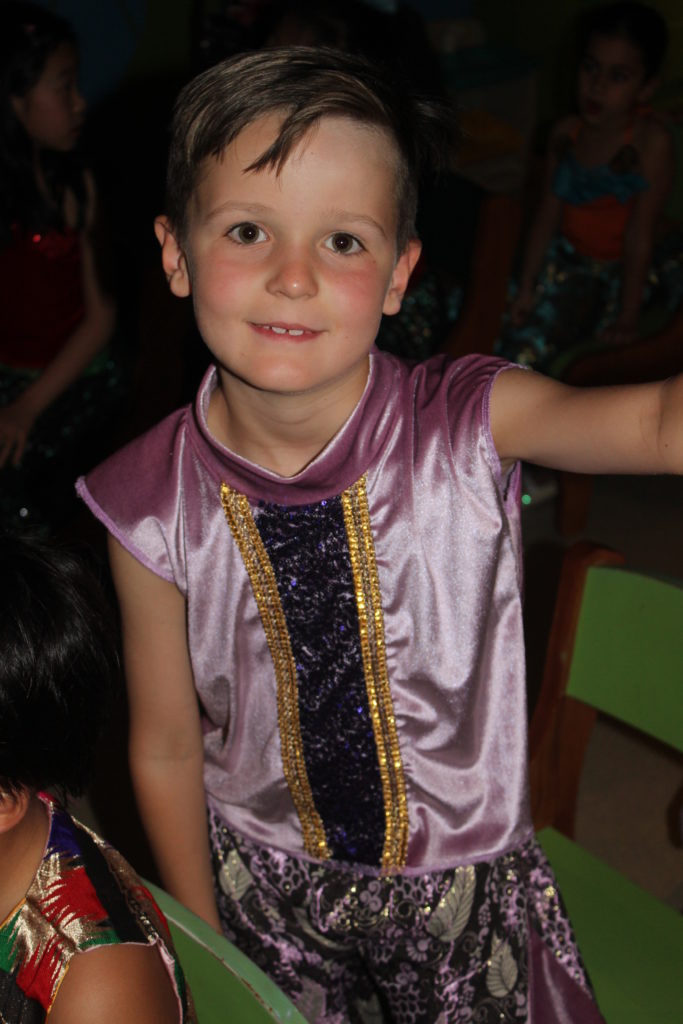 Watch my video below of Chloe's performance, I promise you a daily dose of cuteness (she's the 3rd one from the left).
Once the performance was completed, the staff had an amazing carnival of treats set up for them which included food, music and more. Finlee and Chloe were sooo excited about the post party festivities that I couldn't wipe the smile off their faces.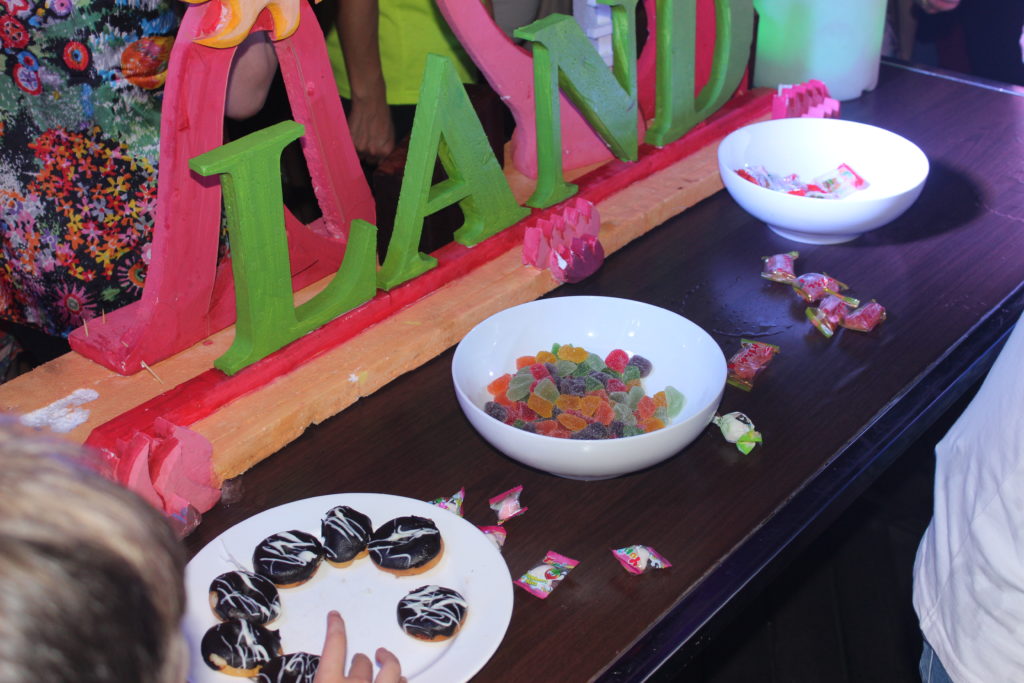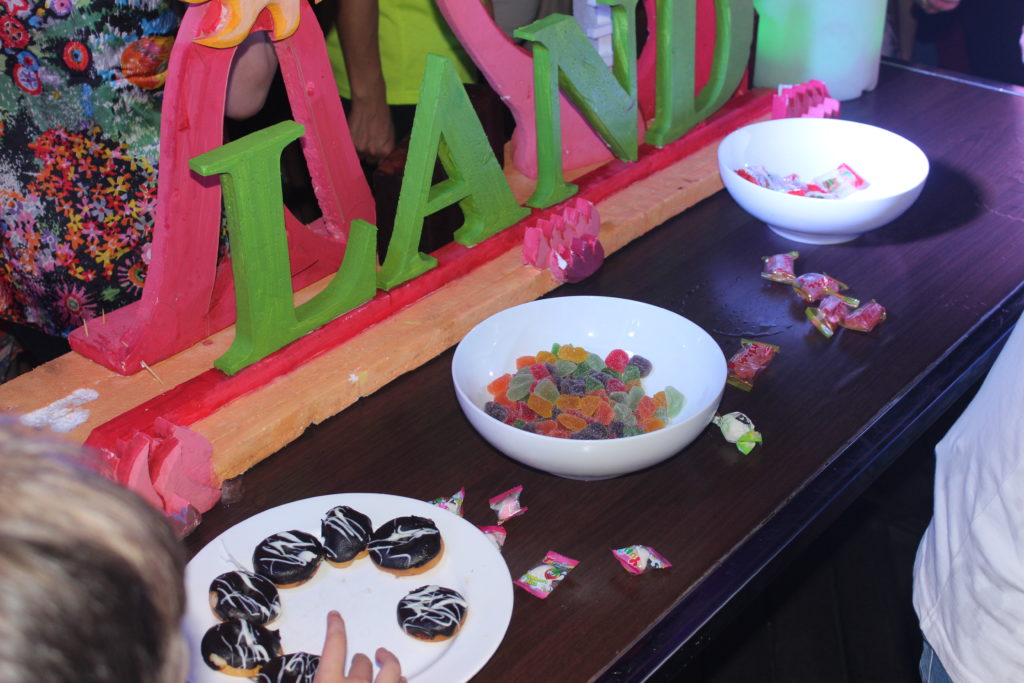 I would also like to acknowledge the amazing staff that took the time to get to know Chloe and Finlee. They were calm, nurturing, fun and just really great. Finlee and Chloe made a special connection with Agam and you can see it in this photo.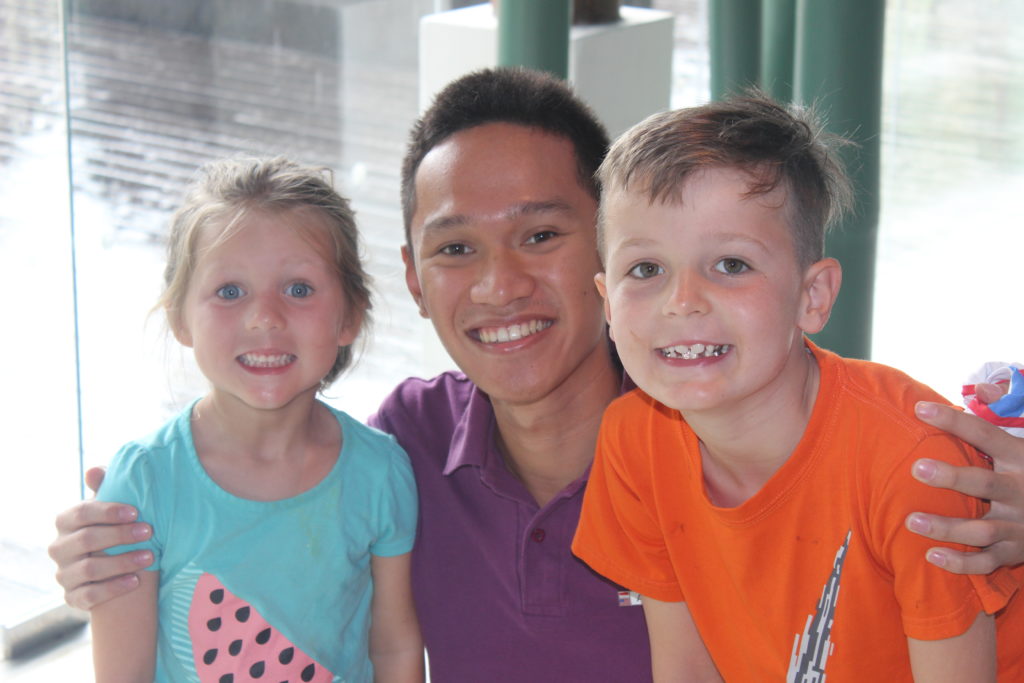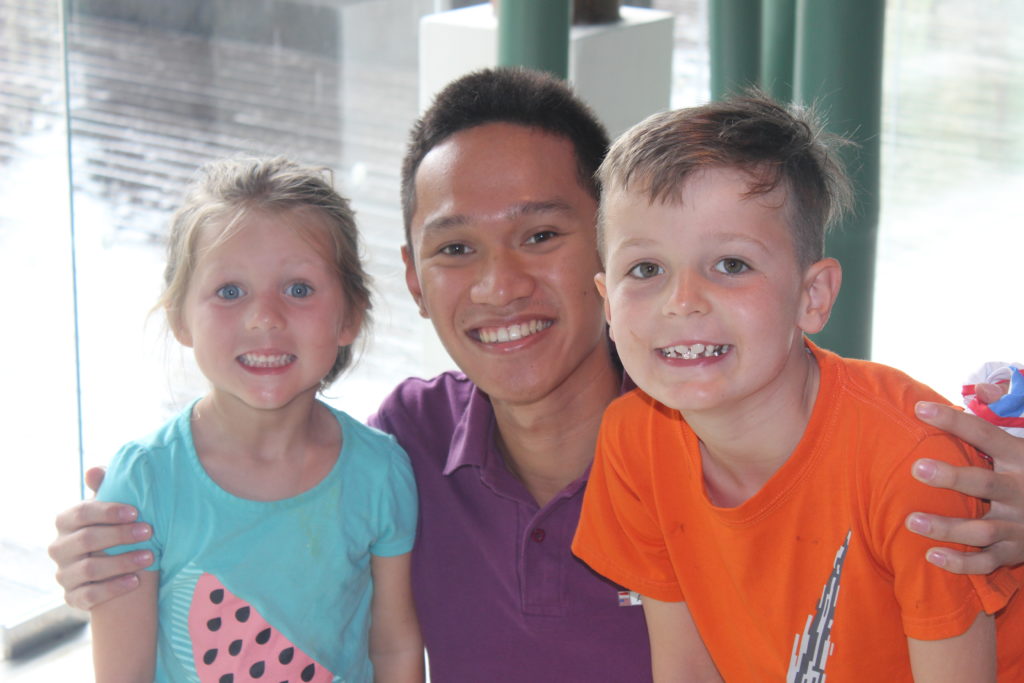 Activities for Adults at Club Med Bali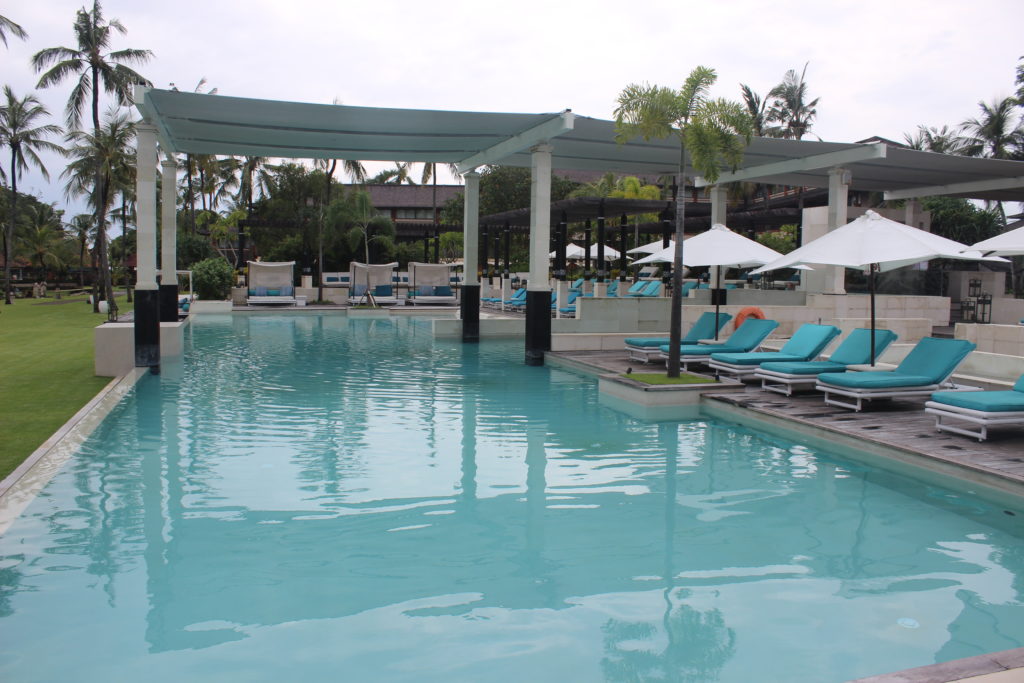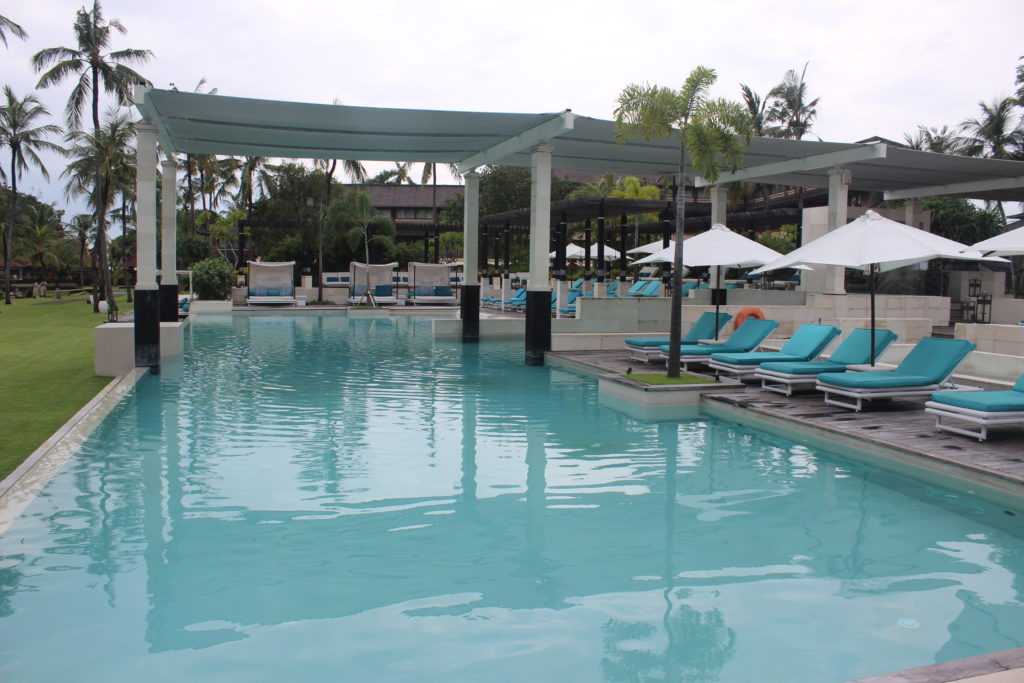 The awesome thing about Club Med Bali is that it's not just about the kids, but rather it's equally about the parents/adults too.
When Finlee and Chloe were at kids club, hubby and I were able to explore what the resort had to offer. From an adult only swimming pool area, to tennis, golf, ocean adventures, spa treatments and more we didn't even have to leave the resort.  We personally stuck with the adult pool and sipped cocktails uninterrupted and I'm happy to report… it was AWESOME!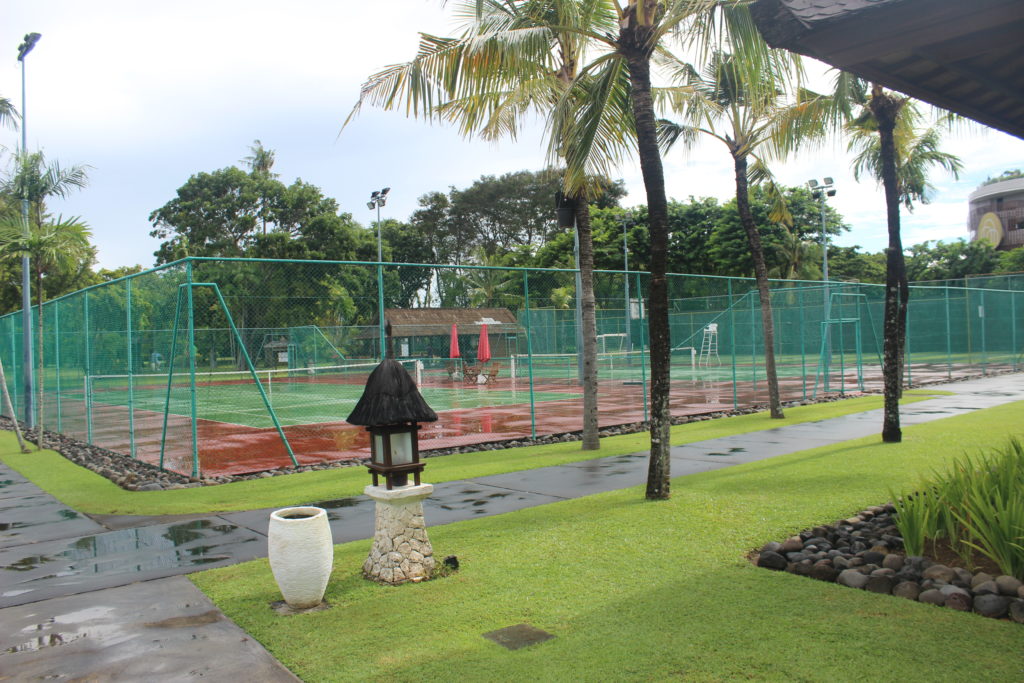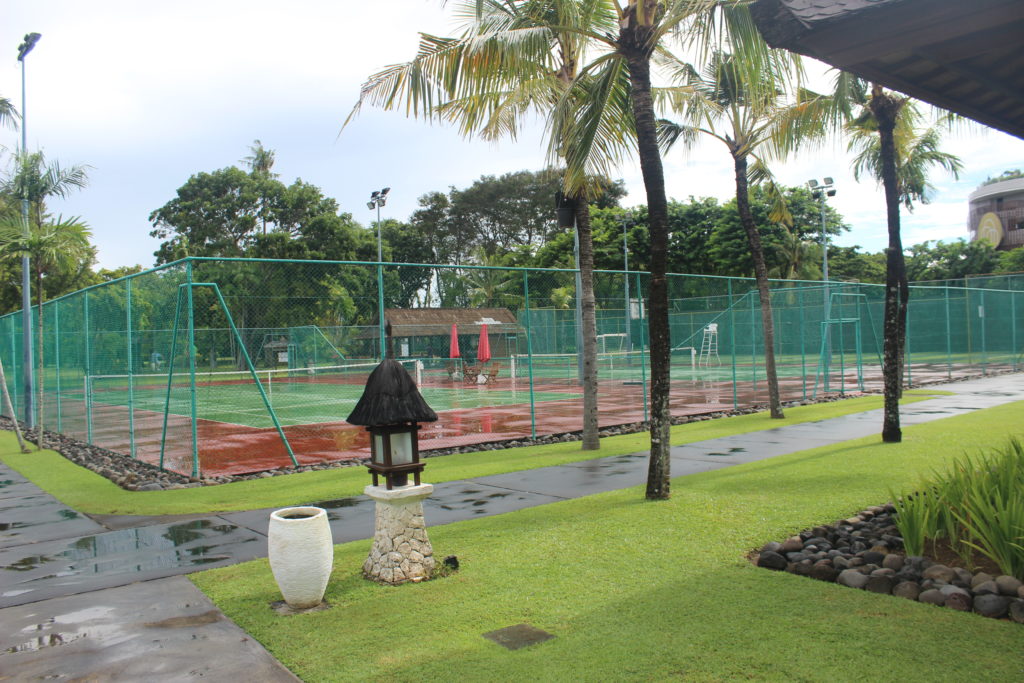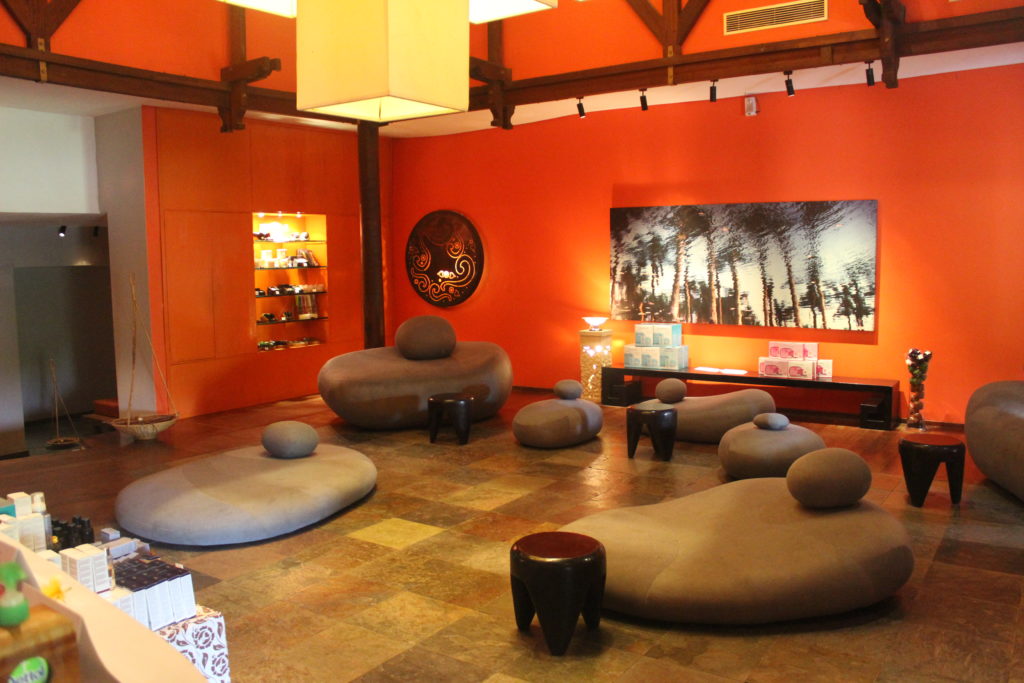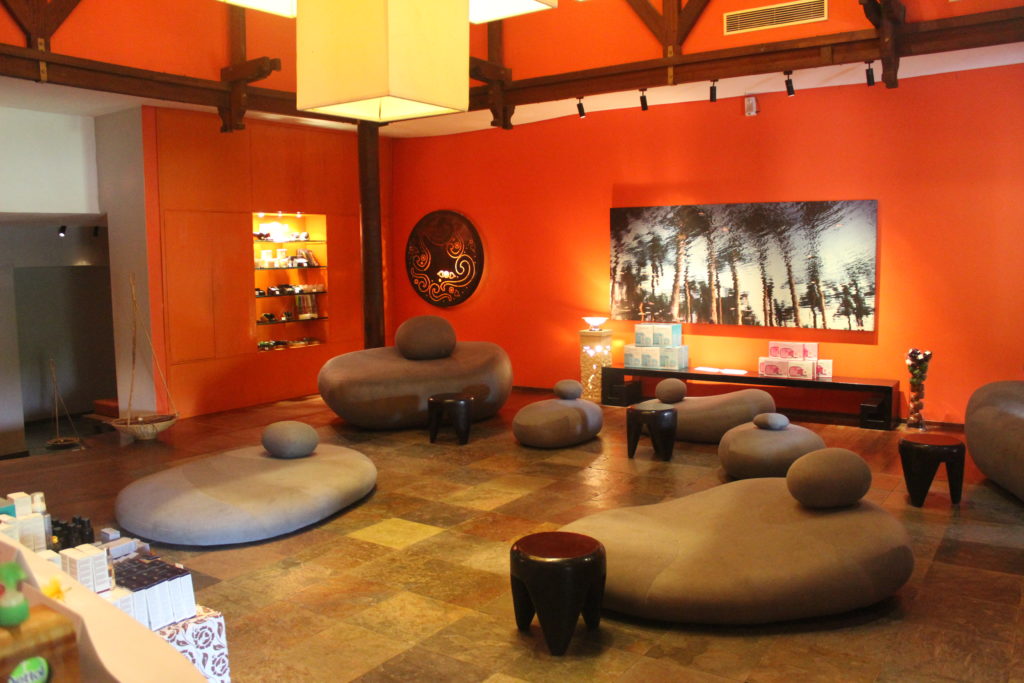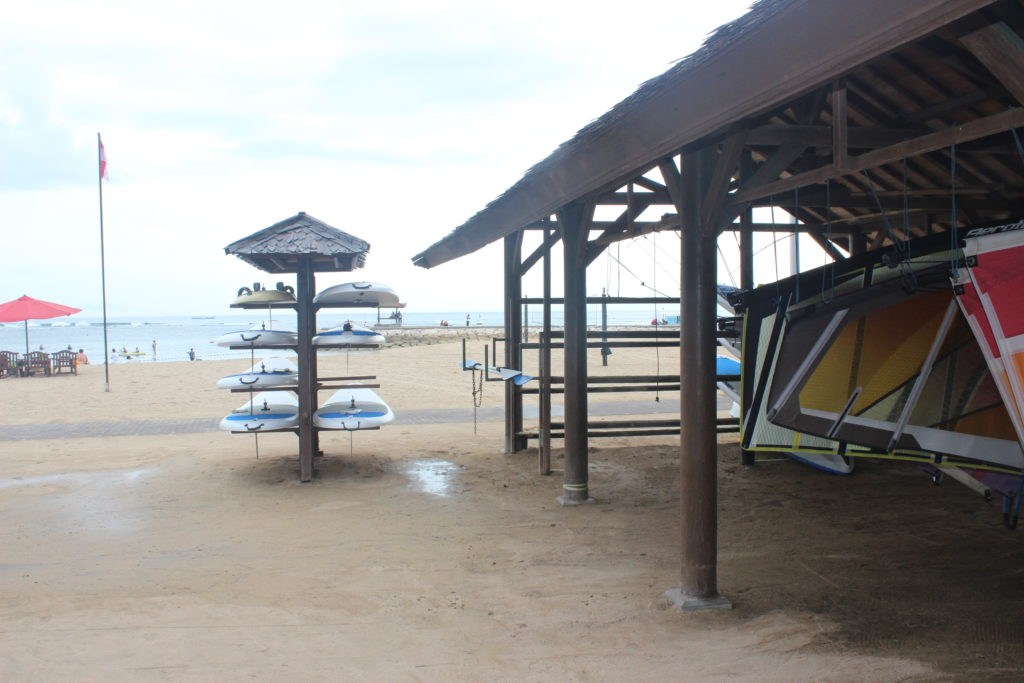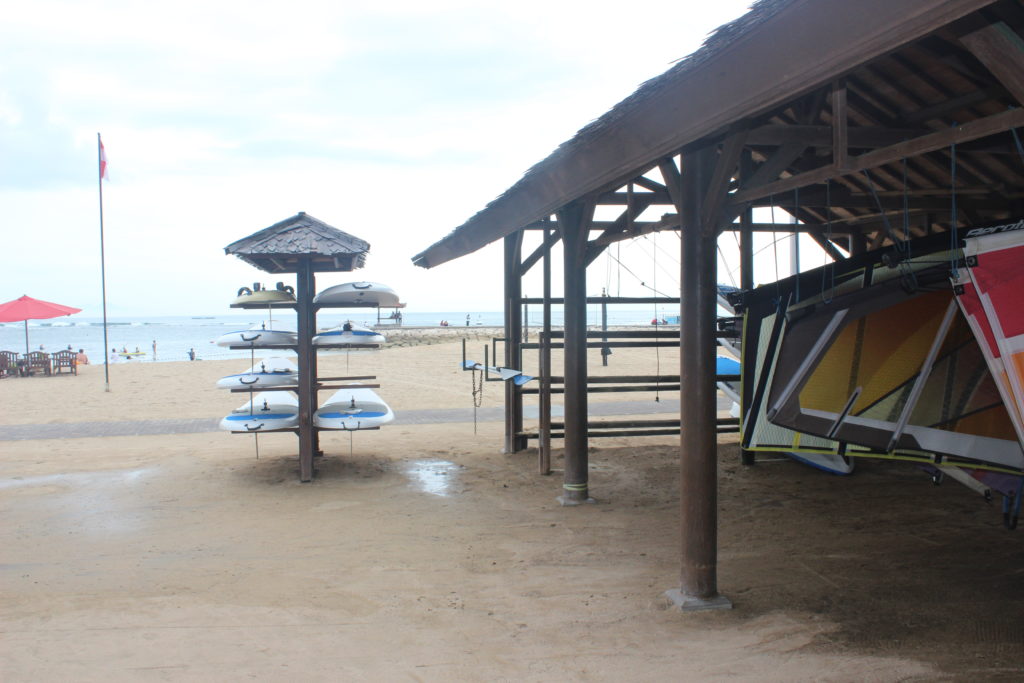 There are numerous Bali resorts, but Club Med Bali has done a brilliant job at creating a space where you literally have everything you need at the resort and never need to leave. So if you're looking for a Bali all inclusive get away, that focuses on a Bali family holiday connecting you and your loved ones together then I strongly suggest you head to Club Med Bali.
Where will your family travel to next? Let me know in the comments below as I'm always looking at a new adventure for our family.
-Angela
About the Author
Angela is an author, entrepreneur, blogger, business coach, mental health clinician and most importantly a mother. She explores various topics related to parenting/children on her blog and also in her four books: 30 Days, 30 Ways for Mothers to Take Care of Themselves,  30 Days, 30 Ways for Connecting with Your Child ,  Healthy Snack Ideas for Kids and 30 Days of Christmas Cheer – A Month of Holiday Traditions and Memory Making.
Save
Save
Save