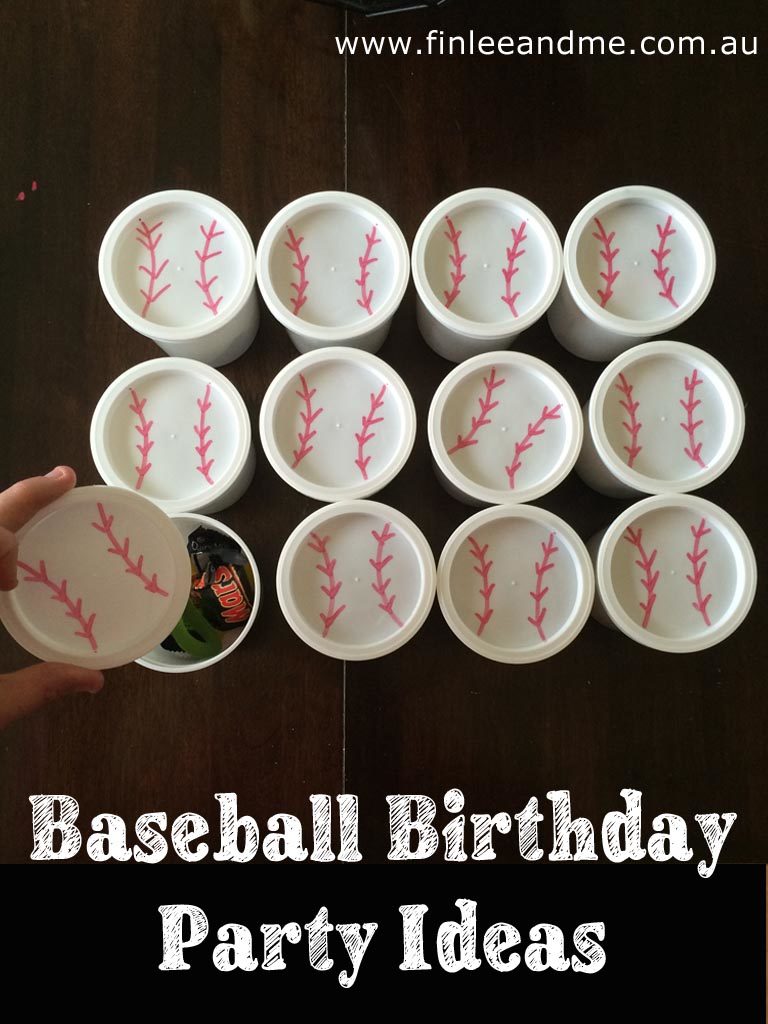 Do you have some little baseball lovers and need some brilliant baseball birthday party ideas? You can sit down and make these with your little people to make some extra special party accessories and memories all rolled into one. We cover how to decorate our birthday party ideas and accessories such as treats bag, plates and treat cups to match your baseball party theme.
Materials Needed to Make Our Baseball Birthday Party Ideas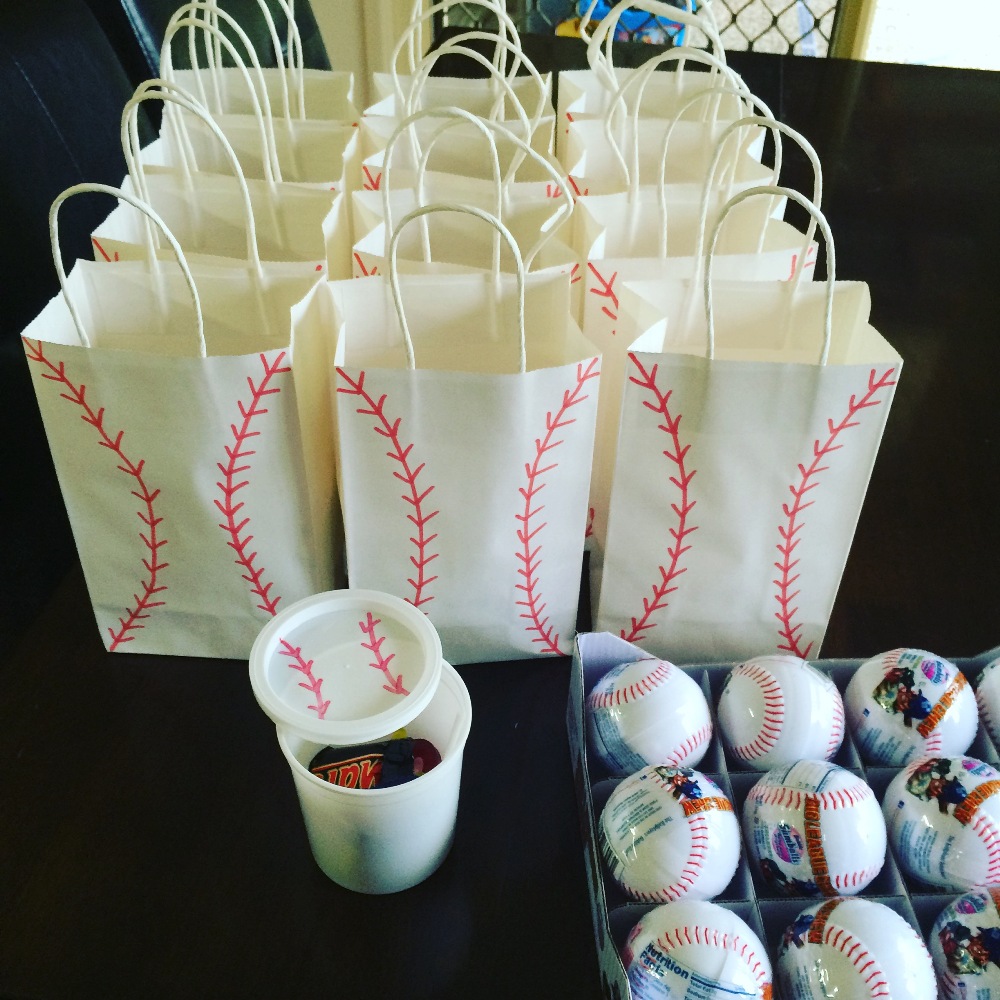 White kraft bags
Red permanent marker
Big League Chew Gumballs. If you don't have access to this brand you could purchase a gumball and as long as it's in plastic wrap you could then use a red permanent marker to add the baseball markings on.
White plastic plates
White plastic cups with lids
Whole watermelon
How to Create Our Baseball Birthday Party Accessories for Kids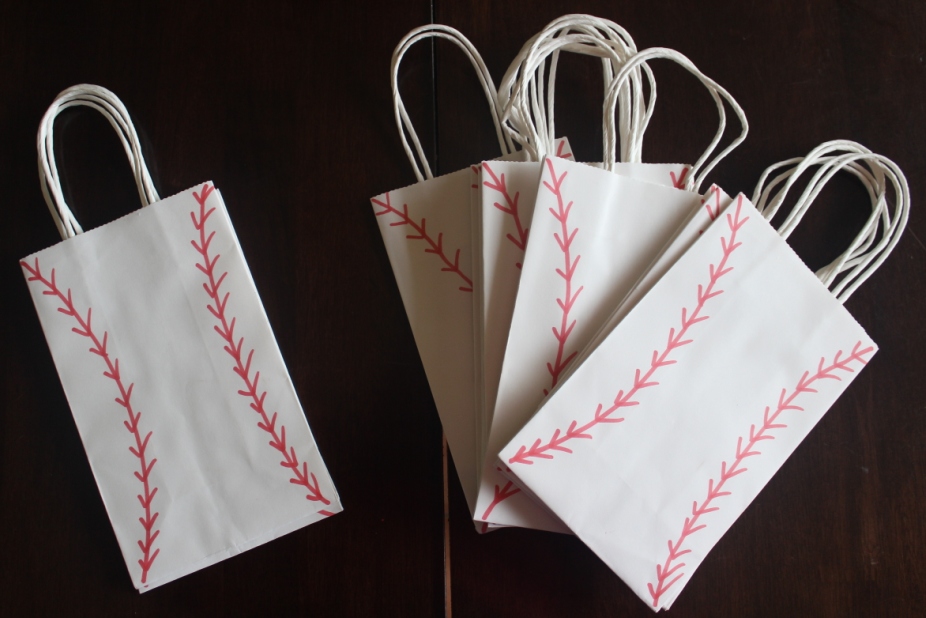 Step 1 – Take your white paper bag and draw the baseball markings on the front as per the image above. Have your child draw them on or you might like to draw the arc on and then they can go along the line adding on the little "v" shapes or you could draw the lines on first with a pencil and then have your child trace over the pencil lines with the red marker.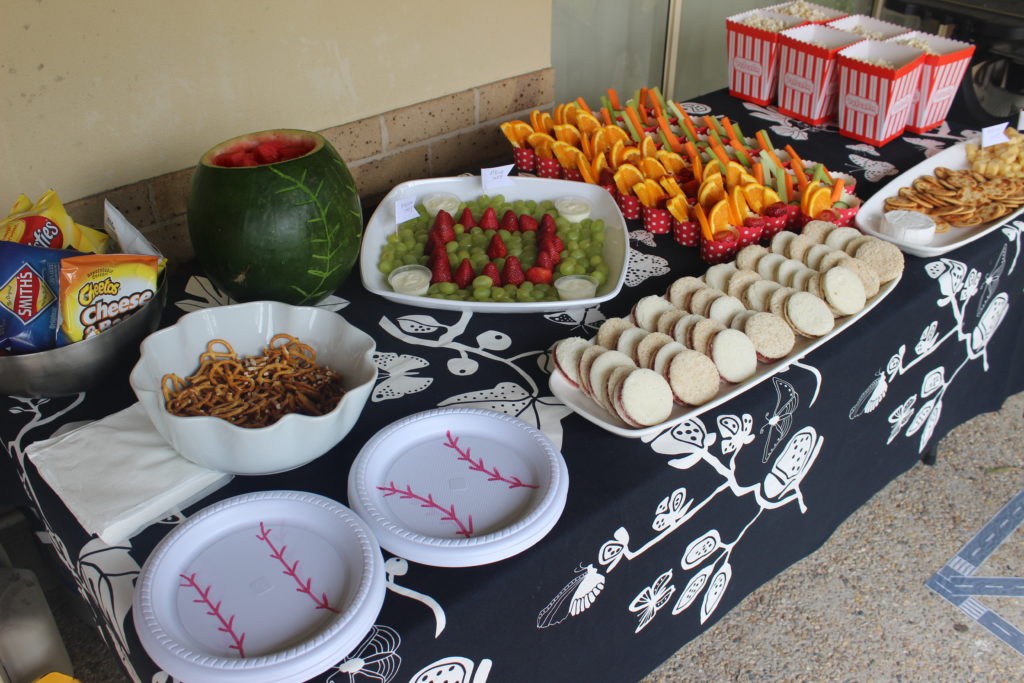 Step 2 – Take a plastic plate and your permanent red marker and draw the baseball markings onto the plate as pictured above. You won't be able to draw on first with a pencil in this instance.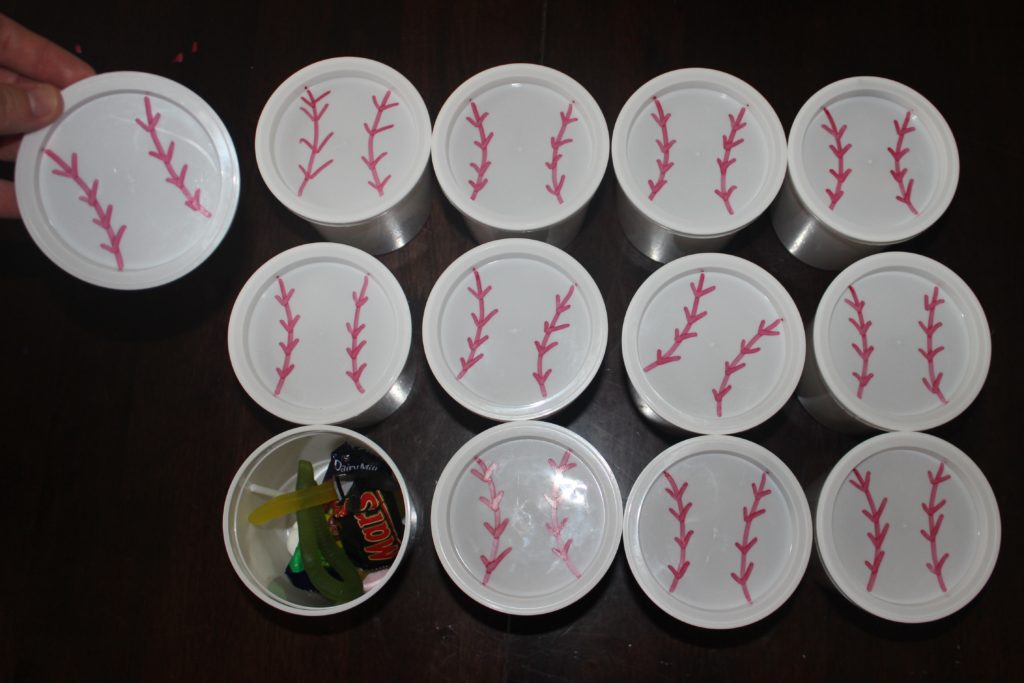 Step 3 – Then when it comes to the treat cups you just draw the baseball markings onto the lid of the cup with your red marker.  If you haven't been able to source cups with lids then you could draw the markings onto the side of the cups too.  Styrofoam cups would work well when doing that too.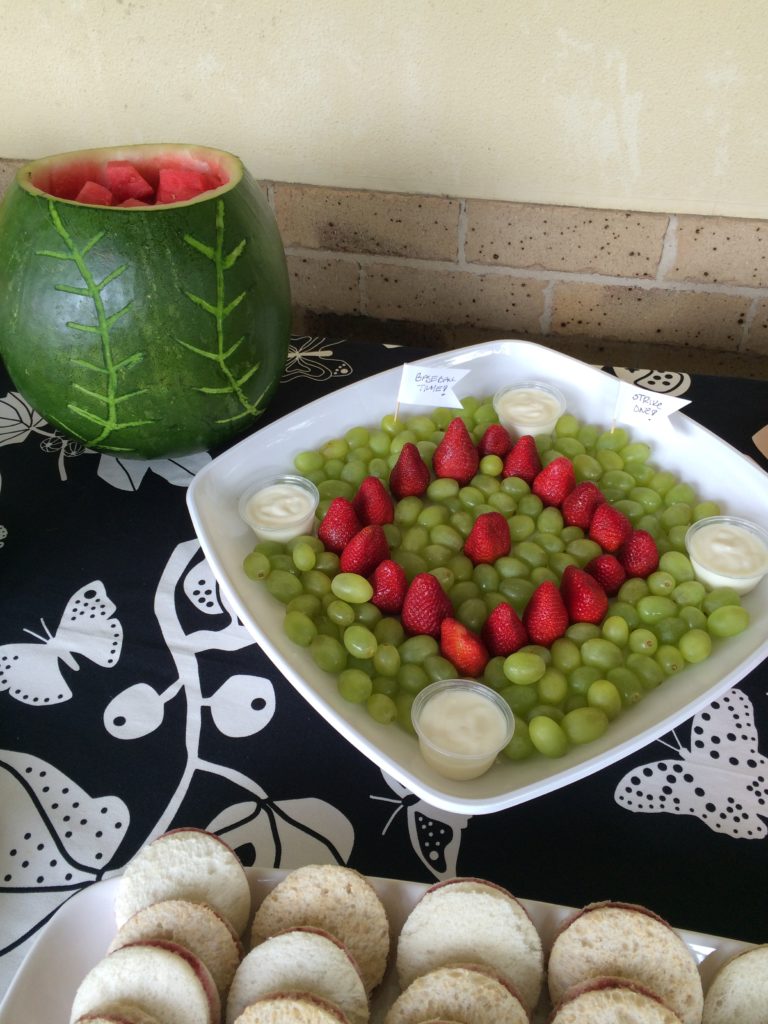 Step 4 – If fruit is a hit amoungst your party goers then you could create a watermelon bowl and carve into the skin the baseball markings. Use your red permanent marker to mark the baseball lines out first and then go over it with a channel knife if you have one or something with a blunt round edge. The edge of some vegetable peelers may work well for this. In addition, you can also great a baseball field by using grapes, strawberries and yogurt like above.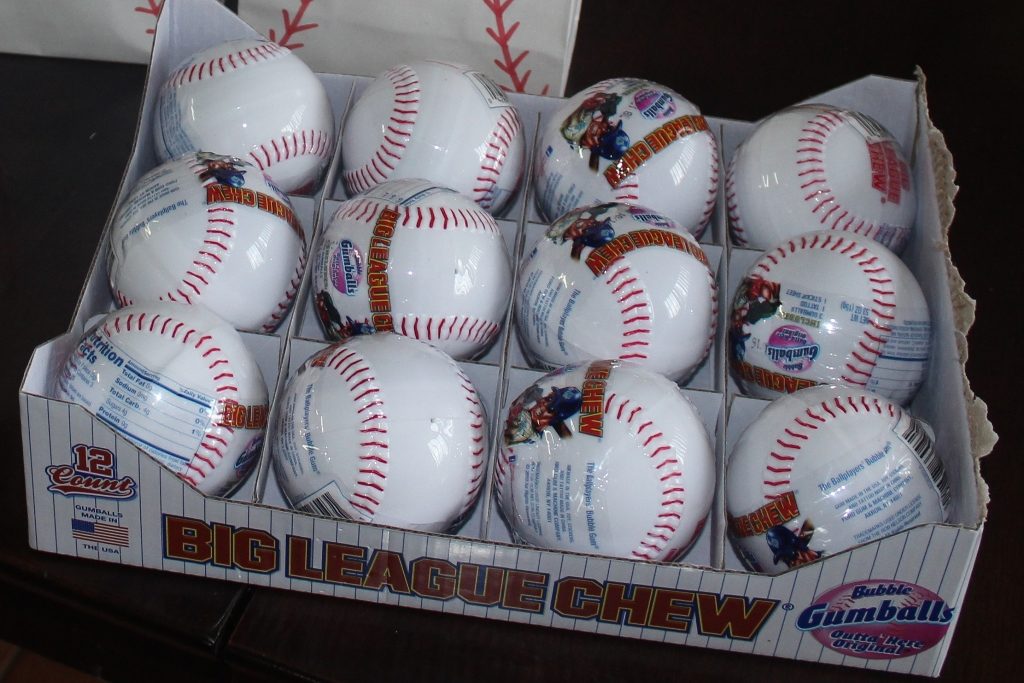 Step 5 – If you were able to source the Big League Chew Gumballs then you don't need to do anything here but if you were only able to get standard gumballs in plastic wrap then you and your child/children will need to use your red marker to draw the baseball markings on.
Added Benefits of Creating Baseball Birthday Party Accessories
Having your child/children help create their own party accessories or a siblings party accessories is a great way to create some family memories too. It also is a great way to spark and nurture their imagination and confidence. Drawing on different surfaces and shapes can be a challenge at the best of times so it's a great way to support the development of your child's/children's fine motor skills as well as having them trace over your pencil lines if you opted to do that option too.
I hope you loved our baseball birthday party ideas and would love to know what other baseball ideas you have too, so comment below to share your idea.
Love to all,
Angela xx
Angela is an author, entrepreneur, blogger, mental health clinician and most importantly a mother. She explores various topics related to parenting/children on her blog and also in her three books: 30 Days, 30 Ways for Mothers to Take Care of Themselves,  30 Days, 30 Ways for Connecting with Your Child and Healthy Snack Ideas for Kids.
Connect with her on Facebook, Instagram and her website Finlee and Me.
Save