Today Finlee (my 5 year old) and I wagged school. Before anyone starts to judge, please hear me out. For the last 2 school weeks, every… single… night Finlee has had a massive melt down. I'm not simply talking about a little bit of crying, I'm talking about bawling his eyes out to the point he can hardly breathe, screaming etc. And when he calms down, I ask him: "do you need a hug" and within seconds he's been in my arms. It was at that these moments I knew, Finlee and I would be embarking on a new parent journey; wagging school.
Nurturing Mental Health in Children
As a mental health clinician, I'm always talking with my patients/co-workers about the importance of self-care. The value of having a day off and the positive impact it has on not only on our mental health, our relationships, but even with our productivity at work. So after the first week of meltdowns with Finlee, I got to thinking that if I can encourage my patients/co-workers and even myself to have a day off, then why am I not supporting this for Finlee. So last night before bed, I spoke with Finlee about having a day off to have some "mommy time" and let's just say his smile on his face needed no words because it spoke millions.
This morning when Finlee woke up he was already relaxed. He was excited about the day's events. There were no tears, but rather laughter echoing through our home. Our day started off with a stop to our local cafe Tognini's where it was blueberry and raspberry muffins all around. We then hit the outlet shops for a little shopping for a gift we needed to purchase and since we were already there, we also hit up the candy/lolly shop. It was then a stop for morning tea to see our friends Richard and Sarah's new baby girl Millie and from there (with great excitement might I add) we hit the new movie Inside Out; where we inhaled candy/lollies, juice boxes and a big ass diet coke for me.
Importance of Listening to Our Kids
After the movies, Finlee wanted to go to the shops and check out the toys. How can I say no to this request, when I love toys just as much as he does? As we made our way to the toy store 2 importance conversations happened that may have not happened on any other day because of the busy life we have.
Conversation #1
Finlee – Those sure are beautiful dresses Mommy. I wish I could have one of them.
Me – What is it about the dresses you like?
Finlee – They're colourful.
Me – Why do you wish you could have one?
Finlee – (Insert a very shy smile) Because… I want to buy it for Aida.
Me – Why Aida?
Finlee – (insert giggle) She's a girl. I like her. She would like a dress.
Me – I agree Finlee. I think Aida would love one of those dresses.
Conversation #2
Finlee – Do you know what hand ball is Mommy?
Me – Kinda. I know Daddy is really good at it; why?
Finlee – I like handball. I need a handball.
Me – Why do you need a handball? Is it for that game foursquare?
Finlee – Yes, it's for foursquare. I like to play it, but don't know how and when I do play it the big boys always win. I want to be like the big boys.
Me – Finlee let's go find the handballs.
Finlee – awesome Mommy.
These 2 conversations gave me the opportunity to listen and connect with Finlee. I was also able to explore with Finlee the friendship he has with Aida (something I didn't know) and also the how important it is for Finlee to learn how to play foursquare (again something I didn't know).
Benefits of Wagging School and Giving Your Child a Mental Health Day

In 7 hours of wagging school, I was able to see that the benefits ultimately out weighed the risks with wagging school for 1 day. Yes, he may not have been at school for sight words, science, reading and anything else school related, but today we talked. We held hands. We laughed. We connected. We made memories. We started a tradition. We were calmer. We were happy. And because of all these things, I believe Finlee will have the head space to start next week refreshed and ready to learn.
I'm mindful that in the next few years, Finlee may start to distance himself from my husband and I. It won't be "cool" to hang out with the parents, but I strongly believe if I can lay a solid foundation now, where I role model the importance of self care and show Finlee that I understand his needs then maybe, just maybe when he's older I won't get pushed to far away.
So whether or not you call it wagging school, having a mental health day, connecting with your child, my advice to you … follow your motherly instincts. Nobody knows your child better than you do, so if they need a day off to wag school and have a mental health day then honor it.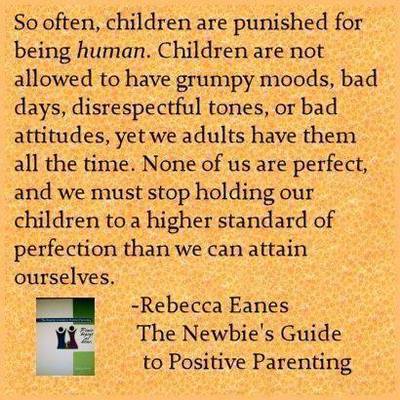 For the best educational toys, baby products, outdoor toys and more head to Finlee and Me
Save