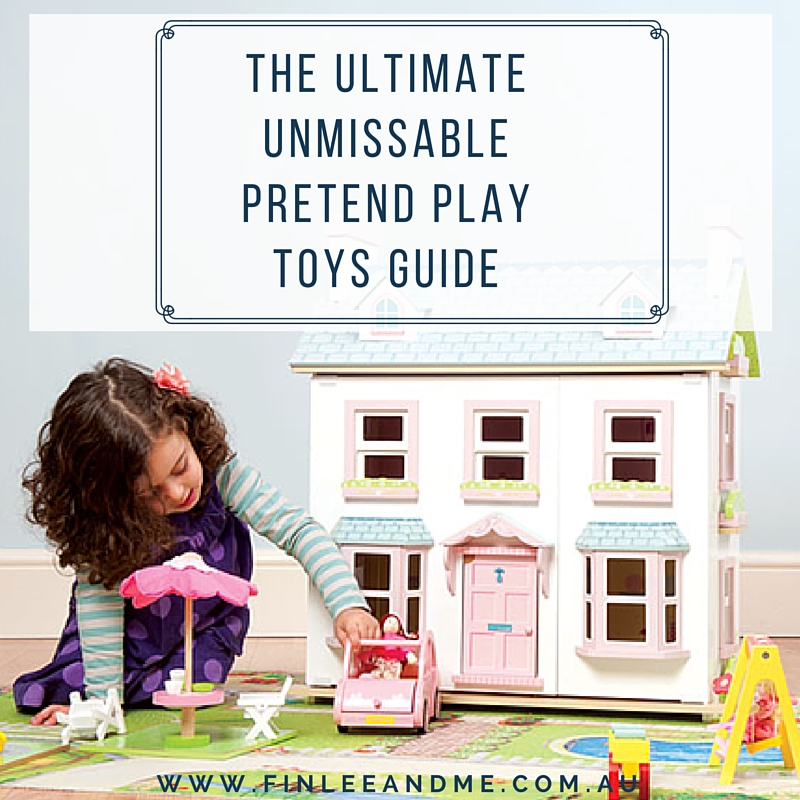 Looking for the best pretend play toys?
You're in the right place.
But first, let's talk a short while about why pretend play is so important for our children.
The Importance of Pretend Play
Whether it is playing "let's go to the shops" or with dolls houses or simply, host a tea party, pretend play has a powerful role to play in the child's perception of how he or she sees the world and also, his understanding of how relationships are formed, express his or her creativity and emotional feelings too.
Research has repeatedly shown that pretend play or imaginary play nurtures a child's imagination, creative thinking and even, real world skills.
According to studies and research as quoted in Psychology Today, pretend play has been linked to creative thinking and cognitive benefits such as increases in language usage including subjunctives, future tenses, and adjectives.
The same studies and research have also indicated that pretend play helps in expression of both positive and negative emotions and self-regulation, including reduced aggression, delayed gratification and more.
As a mother and a mental health clinician, I, myself, have used pretend play with kids to help them cope with change, loss, challenging situations and more.
Why Choose the Best Pretend Play Toys?
As mothers, we want the very best when it comes to helping our kids learn, grow and develop.
Why should it be any different with the toys that we choose for them?
Pretend play toys don't have to be very expensive or fancy.
In fact, the simpler the toy, the greater the scope for a child to exercise his or her imagination.
As the owner of Finlee and Me, Australia's best kids' toy store, a mental health clinician and a mother to two, I pay extremely close attention to the pretend play toys that we include.
We ensure that not only are these toys made from quality and non-toxic material making them both durable and safe, we also ensure that they encourage creative thinking, indulge imaginations, keep magic alive and help kids to cope with the real world without losing out on their childhood innocence.
On that note, here are our top picks for the best pretend play toys:
Wooden Dolls Houses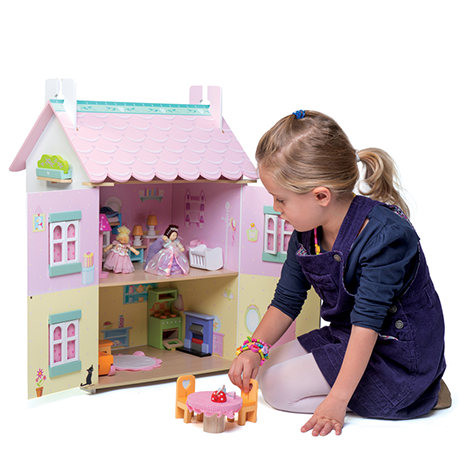 Gorgeously crafted wooden dolls houses are perfect for encouraging kids to express themselves creatively, re-enact familiar household scenes, develop eye-hand coordination and build their vocabulary as well.
Not to mention, the hours and hours of engaged play that you'll get from these beautifully made kids doll houses and make memories for your kids that'll last a lifetime.
Click here to check out the best wooden dolls houses for your kids.
Fairy Garden Kits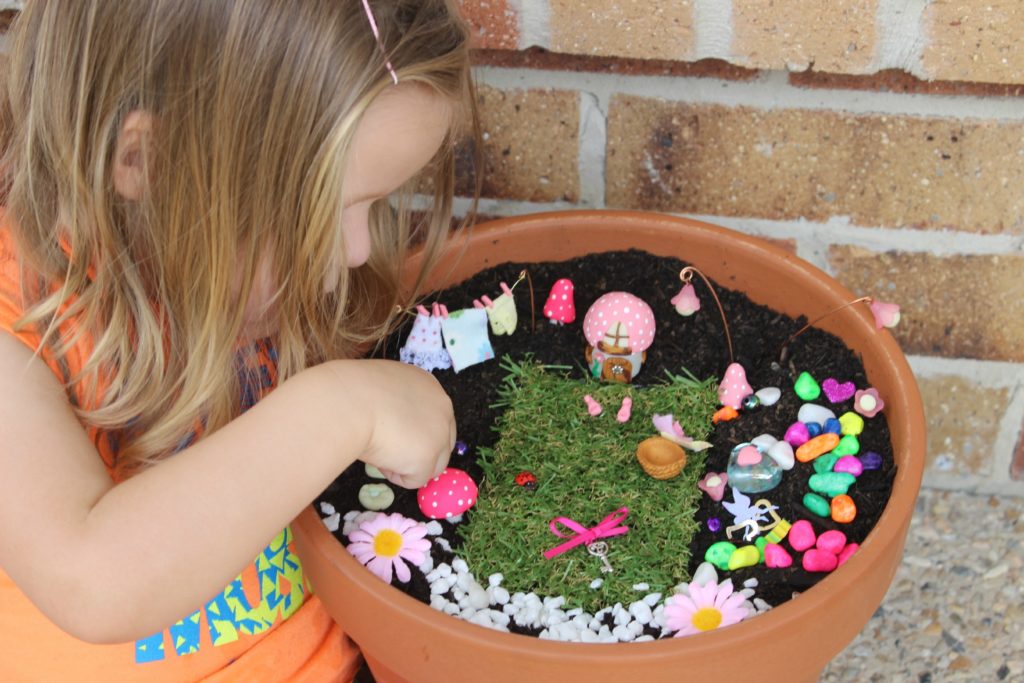 Fairy gardens, the stuff dreams are made of.
That's right. Fairy gardens are a wonderfully whimsical creation and while I've shared the tons of fun Chloe, Finlee and I had putting our fairy garden together, my post on the best pretend play toys could not be complete without including these.
Adorably designed with complete attention to detail, fairy garden kits are a wonderful pretend play toy that will nurture imaginations, increase creative thinking, keep magic alive and most importantly, make memories with and for your kids.
Find the most whimsical fairy garden kits for your kiddies right here.
Kids Wooden Kitchen Toys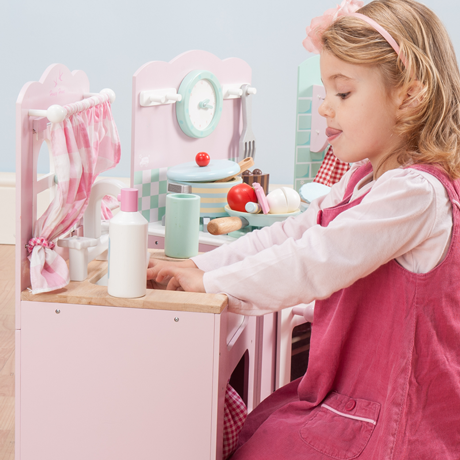 A childhood class, kids wooden kitchen toys are familiar, loved and a delight for everyone.
Whether it's hosting a tea party or setting up a pretend play café, these wooden toys encourage kids to express themselves creatively, facilitate team as well as independent play and give children an opportunity to experience real world situations and their responses to them.
Discover the best wooden kitchen toys for kids right here.
Kids Dress Up Play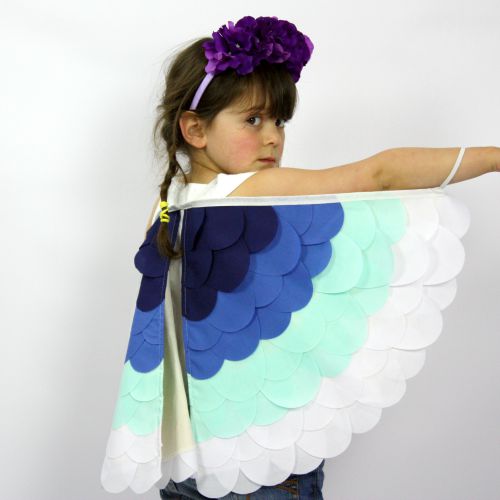 Finally, no list of best pretend play toys can be complete without including a personal favourite – kids costumes!
Dress up play is wonderful for encouraging children to let their imaginations run free and also, exercise their creative, emotional and even, academic muscles!
Plus, like all other pretend play, dress up also facilitates role play and socialization and cooperation skills, especially when played with other kids.
Don delightfully entertaining and imaginative kids costumes right here.
There you go.
Four of our most popular and incredibly imaginative pretend play toys to make learning with play and making memories an everyday affair for your family.
Which ones will YOUR kids love?
Share with us in the comments!