Once my husband and I found out we were having a boy, I became preoccupied with finding the perfect name. After searching through books, reading the top baby names around the world, my husband and I were still left with nothing (ok we had a few but nothing we were in love with). Our beautiful boy was born on August 25th, 2009 and shortly after the perfect name came to us… Finlee. Now one of the things my husband and I didn't take into account was having a child with an uncommon name can be quite frustrating because it's hard to find personalised gifts, toys etc that capture Finlee's name, but also can capture our family unit. Insert LoveJFrame and all of my problems about finding anything personalised have now been resolved.
Instagram Awesome Finds
Dear Instagram – please stop putting awesome products in my feed as my husband is not happy with how much money I'm spending. As I was getting my nightly Instagram fix, this beautiful image showed up: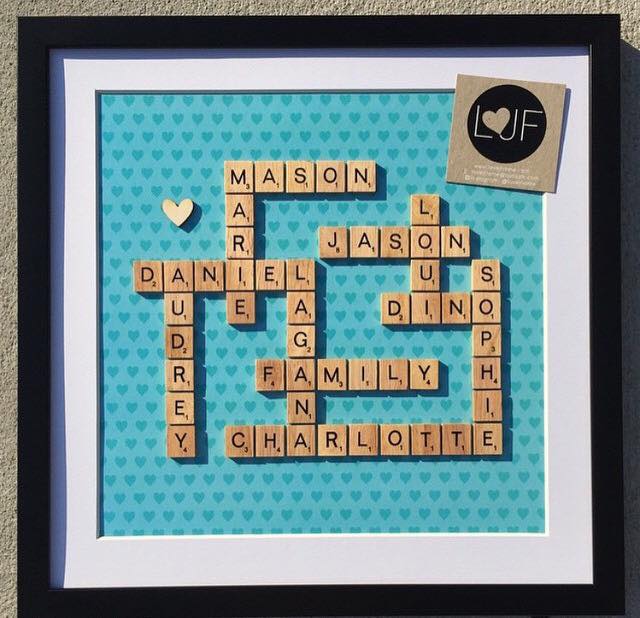 I then clicked through to the business LoveJFrame and an entire world of beautiful, handmade personalised delights was in front of my eyes. I'm not talking just 1 or 2 delightful gems, I'm talking EVERYTHING was stunning. So I liked their Instagram page, screen shot the image and made a mental note I needed to contact LoveJFrame later in the week because I needed one of their personalised frames for our family.
Who is LoveJFrame?
Later on in the week, I was going through my images on my phone and was reminded of the image I had saved as a reminder to contact LoveJFrame. It was then; I dropped what I was doing and went to their website.
I found out that LoveJFrame is an Australian family-run business (two sisters named Kirsty and Stacey) specialising in personalised gifts or features for your family home. They offer a collection of both modern and fresh designs that aim to capture the elegance of life's special moments such as but not limited to:
Births
Engagements
Anniversaries
Birthdays
Christening
Family milestones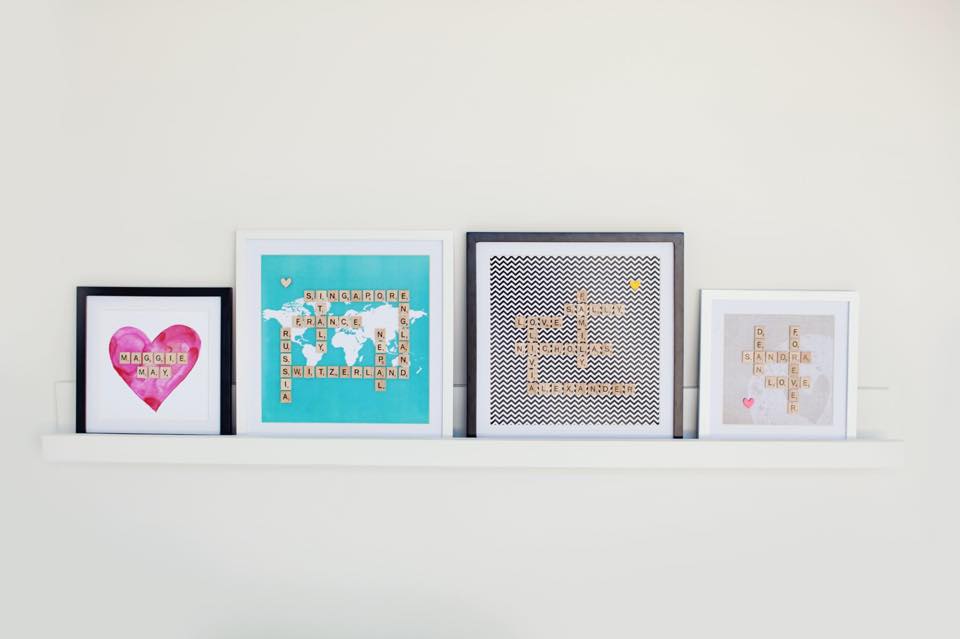 The LoveJFrame Experience
When I find something refreshing, innovated, fun and beautiful all wrapped up together, I have this desire to want to share it with the world so that people don't miss out on an opportunity to indulge themselves. So I contacted the ladies and offered to complete a review for them, in exchange for one of their personalised frames.
I ran into a slight problem and in fact the only problem that I had through out my entire review. The problem (though very first world problem) was choosing the design and frame that I wanted the girls to make for me. When I'm given too many awesome choices, my brain doesn't have the capacity to think properly; ha ha ha. I finally decided on a design and sent my information to the girls.
Does anyone know that feeling when you see something online and think it's 100 out of 100 but when it arrives and it surpasses your expectations by 1,000,000? This is exactly how I felt when I opened (more like ripped as quickly as I could) my parcel from Stacey and Kirsty. Everything was perfect. The tiles were perfectly laid out, on the exciting pink heart shaped paper and framed with a solid black frame. This was not just a personalised frame; this was a piece of art that captured my family.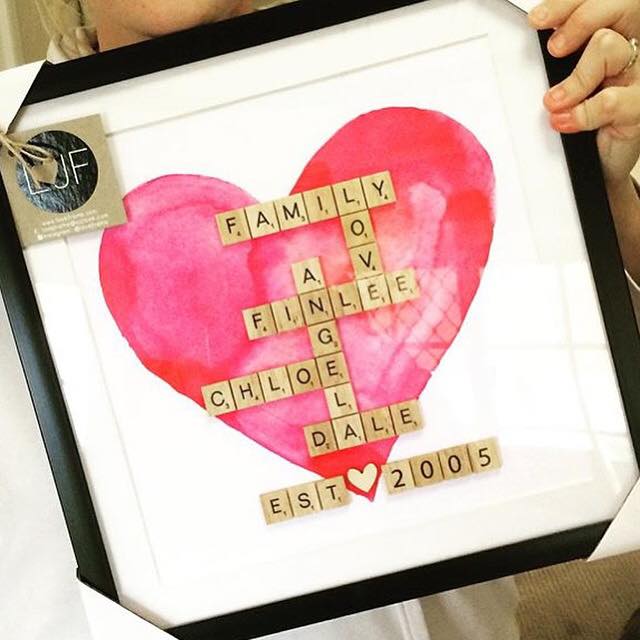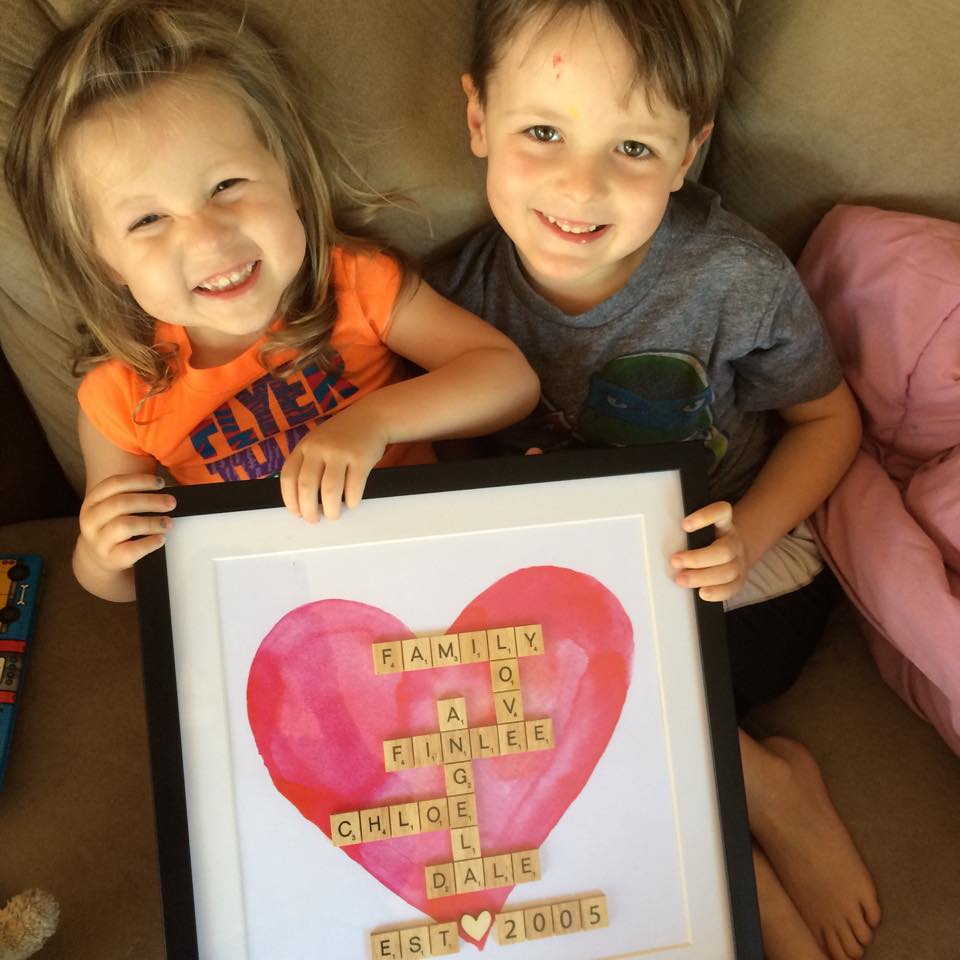 To conclude… these personalised frames are the perfect personalised gift that will be treasured for many years to come. To purchase your very own personalised frame head to LoveJFrame's Store now. What design do you like best? What word will you use? Don't forget to follow the girls on their Instagram Page and Facebook Page.
Share this on social media so your family and friends are aware of such a great product. Just click the share button on the blog post or on the share button on your Facebook Page.
Disclosure: Finlee & Me Team were given product in order to complete a review on our Finlee & Me blog. All views and materials (including photographs) produced are that of the Finlee & Me Team.