Our Family Adventure to Taronga Western Plains Zoo
As we slowly made our way through peak hour traffic in Sydney, I was more than happy to farewell the sound of cars honking, the smell of pollution in the air, people squished on the streets like a can of sardines and hit the open road to Dubbo; where our family adventure of Taronga Western Plains Zoo awaited us.
The sights of Sydney started to fade and was replaced with km's of open road, luscious green crops and the crisp winter air. During our drive to Dubbo, my kids and I discussed at great lengths what type of animals would be at Taronga Western Plains Zoo. "Will there be tigers" my 5 year old son Finlee asked? Or "what about your favourite Mommy – the elephants?" My 2 year old daughter giggled away saying "pat, pat Chloe wants to pat." With their imaginations running wild, 5 hours in a car traveling with kids, excitement in the air, we had just about arrived at our final destination.
Savannah Cabins at Taronga Western Plains Zoo
We made the final right hand turn, down a long red dirt road and in front of us stood these stunning, tall, giraffes; which were directly located by our accommodation the Savannah Cabins at Taronga Western Plains Zoo. Finlee and Chloe were eagerly waiting to get out of the car, stretch their little legs and explore the gorgeous surroundings. As the kids were off exploring, I was content to settle into our cabin, pour a glass of wine and watch the kangaroos jump off into the sunset.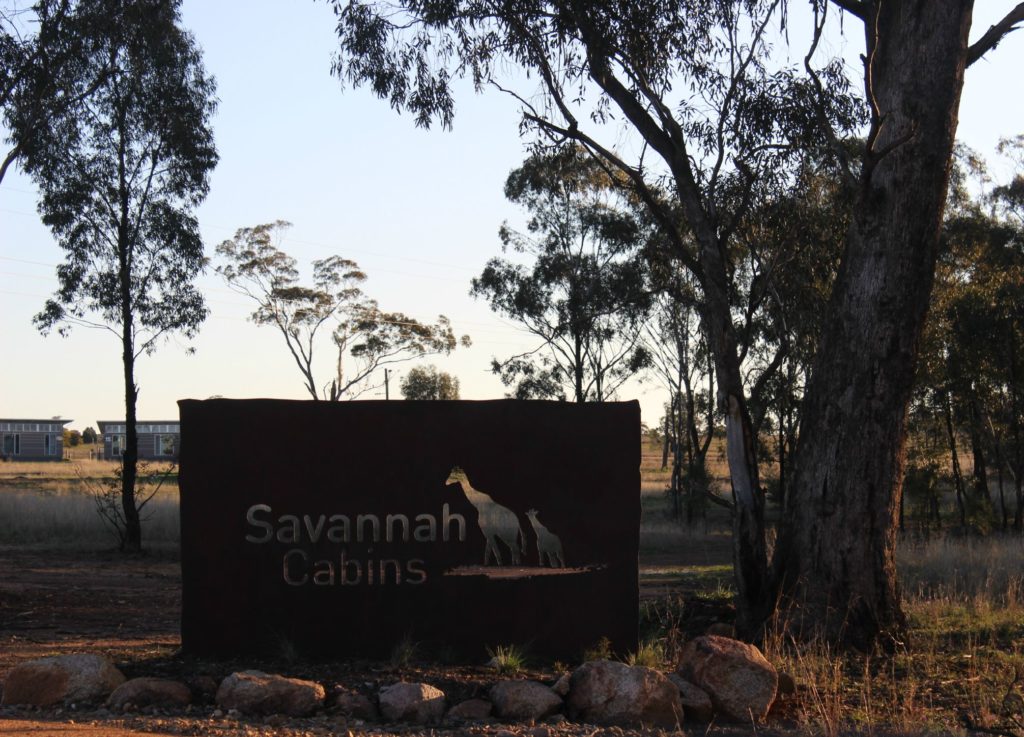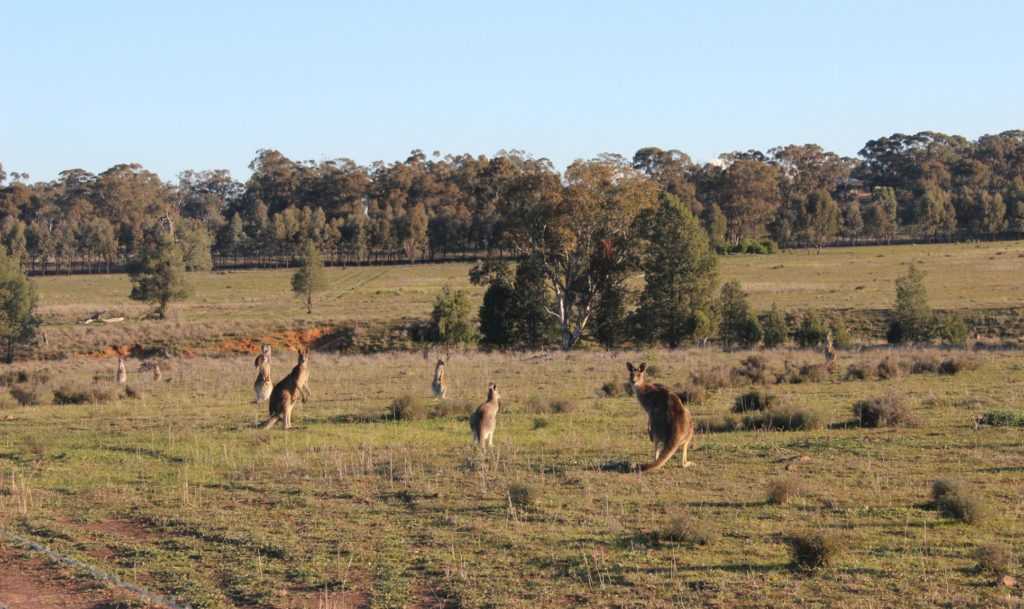 With 15 cabins, located on natural grassland adjacent to the Zoo, the first thing I noticed was how the cabins naturally blended into the surrounding environment. From the colour choices, to the structure of the building itself, everything just fit in place and felt right.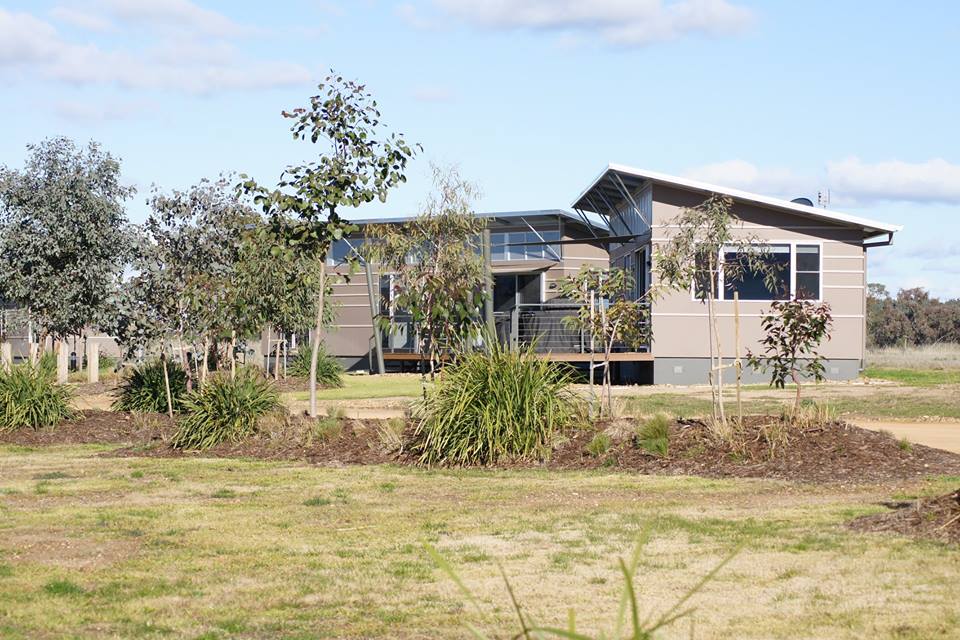 I unlocked the door to our cabin and with sunlight streaming through the windows I was greeted with an open, airy space, which would be our home for the next 2 nights. Our cabin was exceptionally spacious containing 2 bedrooms (1 king/1 queen), a bathroom with a massive bathtub (perfect size for a bubble bath for the kids), built in wardrobes (great for hide n seek) and a living space containing fridge, dishwasher, microwave, table, chairs, television, arm chair, a couch (turns into a sofa-bed), outdoor table/chairs and a BBQ. We had everything we needed for our family holiday.
Dreaming of lolly-pops, gumdrops and nuzzled into the warmth of my blanket, I was awoken by 2 very excited kids who were ready to head for the zoo. We had a delicious breakfast of bacon and eggs on the outdoor BBQ, prepared morning snacks for the kids and packed into the car so we could get to the zoo prior to opening hours. Armed with their wooden kids cameras, we were ready to create some long lasting childhood memories.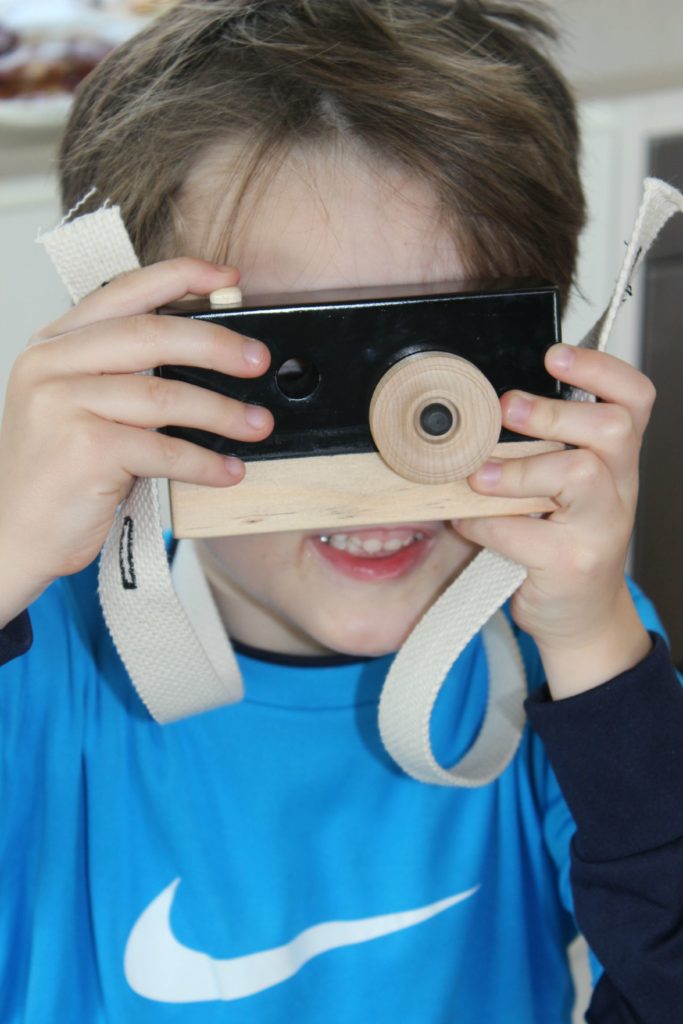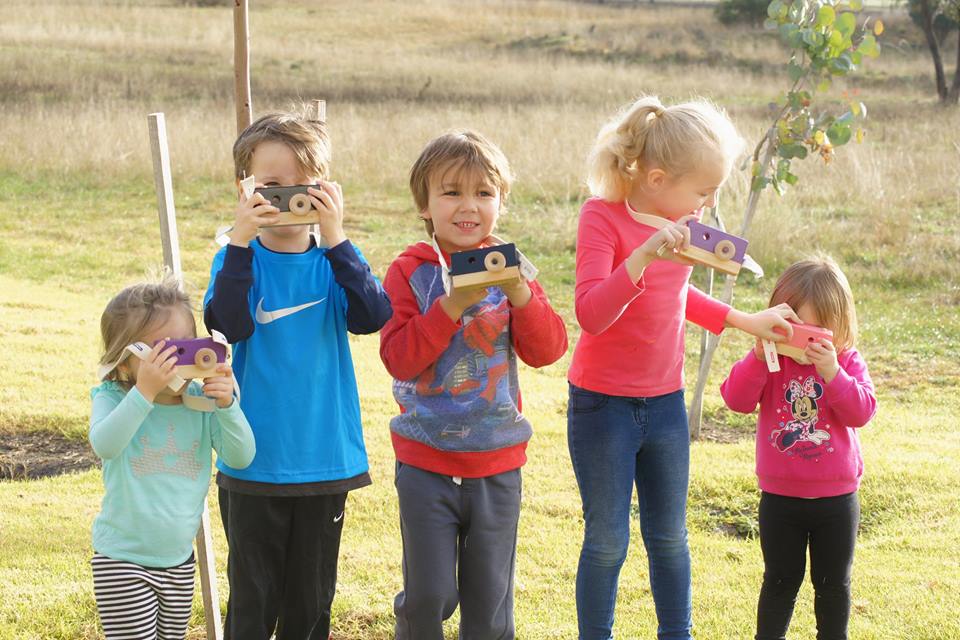 Taronga Western Plains Zoo
I jumped into our car and had this odd feeling of reservation come over my body. You see, I've traveled to over 35 countries and I've been to some amazing zoos during my travels. However, I always have this sinking feeling when I'm at a zoo because I feel horrible that animals are in enclosed environments for the benefit of human entertainment. Fast forward 15 minutes later… and the sinking feeling I had was gone; completely gone.
Upon arriving at Taronga Western Plains Zoo all I could notice was the openness. The animals weren't in cages, but rather I was surrounded by animals roaming in large open plains. And when I say animals, I mean there were animals everywhere. Let me explain:
700+ animals;
Animals from Australia, Africa and many other parts of the world;
Animals live/roam on over 800-hectares;
200+ staff that care for the animals.
I quickly found out by reviewing the Zoo Map that my family/friends and I were about to embark on an awesome adventure. The map indicated that there were over 5kms of road that meanders through the Zoo and that you can drive in the comfort of your own car, walk, or ride around the Zoo's circuit on hired bikes/golf carts (extra charge). Let's just say, with 2 X 2 year olds, 2 X 5 year olds and 1 X 7 year old there was no way we were walking anymore; ha ha ha. The big question was… where or where do we start? Kids… check. Sunscreen… check. Golf carts… check.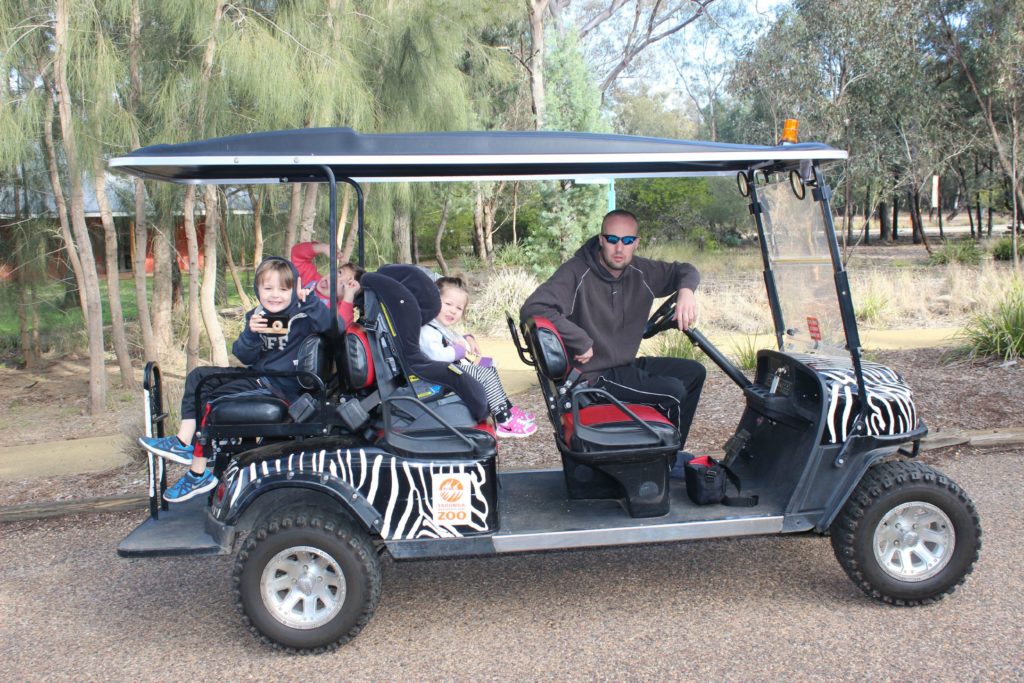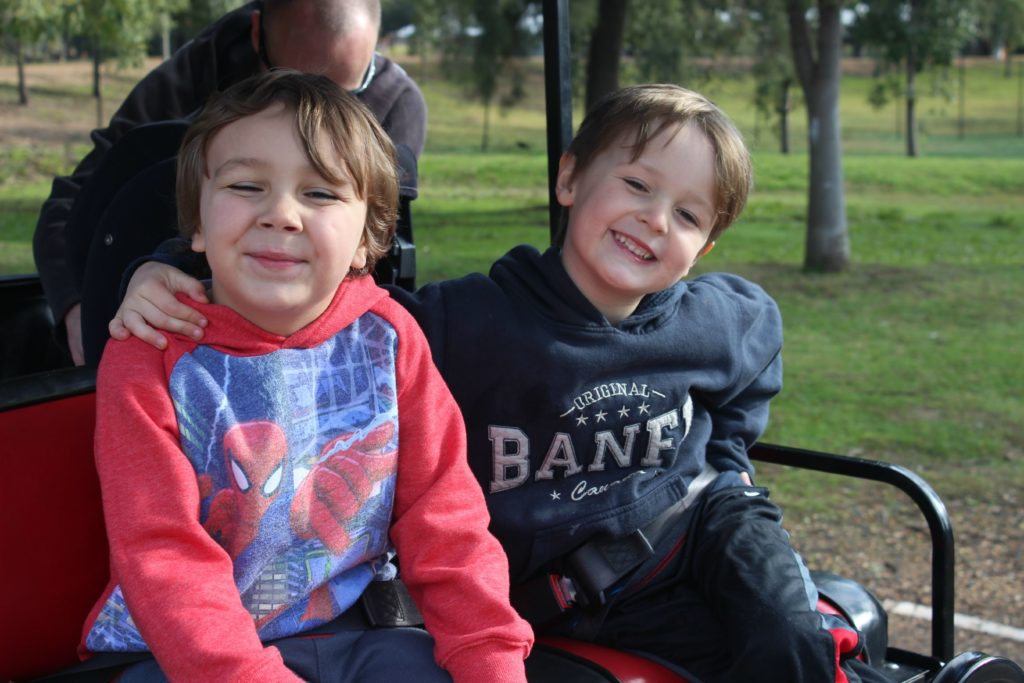 Animals Featured at Taronga Western Plains Zoo
With over 700+ animals living at the Zoo,  we were all eager to start exploring, learning and creating memories. Due to the vast area we needed to cover, accompanied with kids who tire quite quickly, we decided to review the daily timetable and events and planned our day accordingly.
Here are a few snap shots of us exploring and connecting with the animals.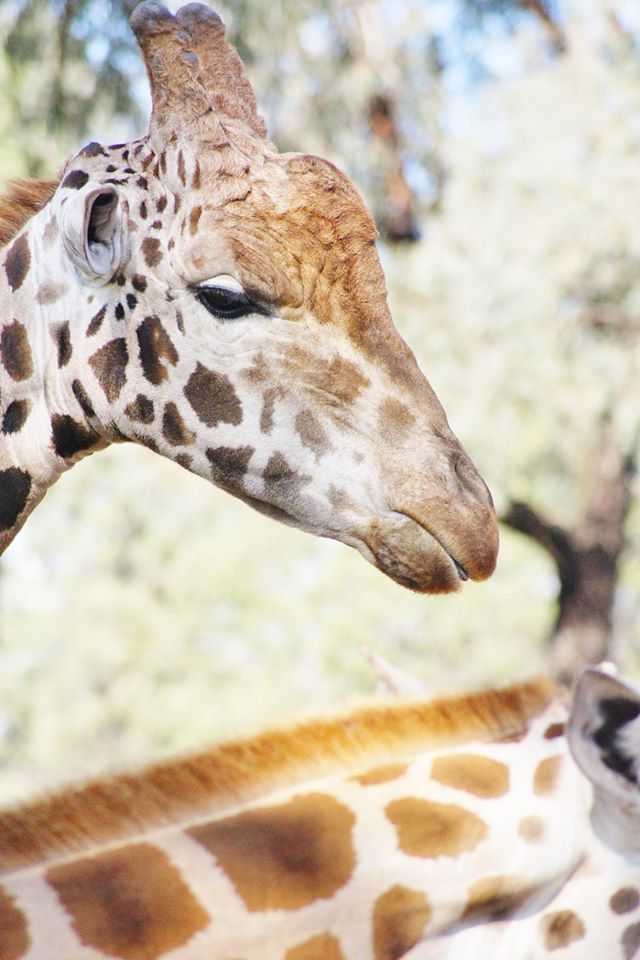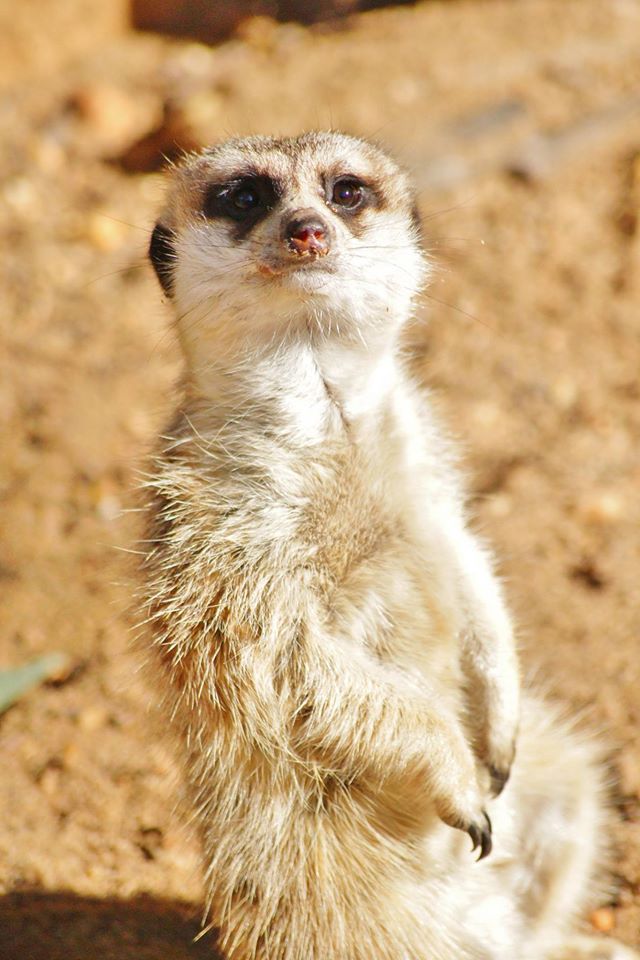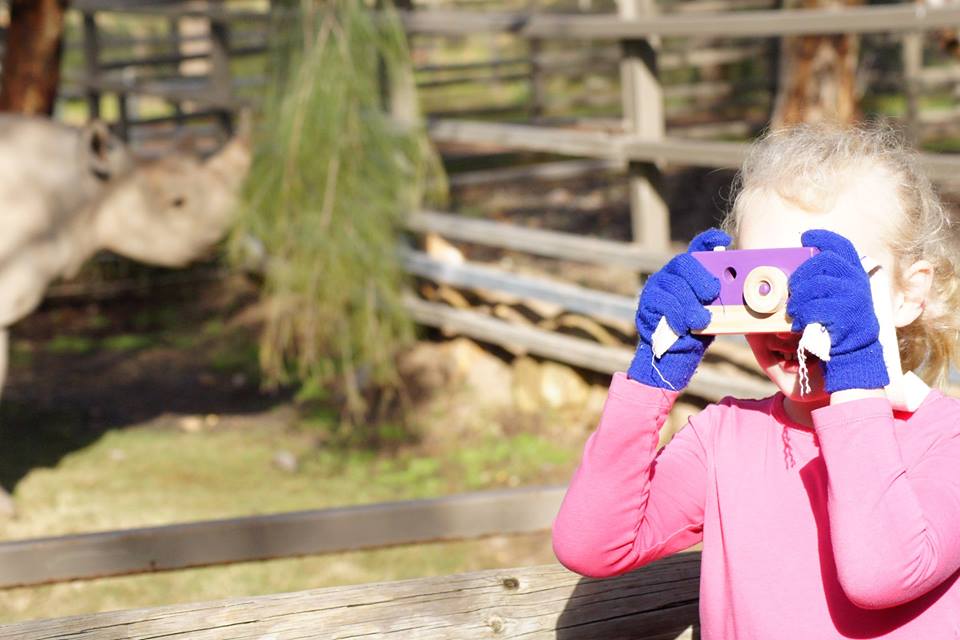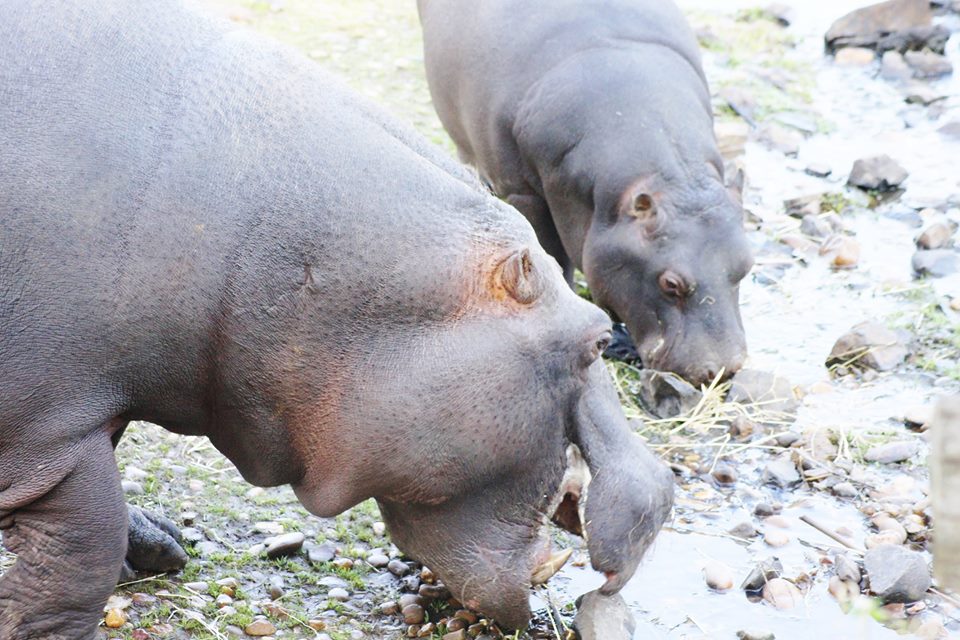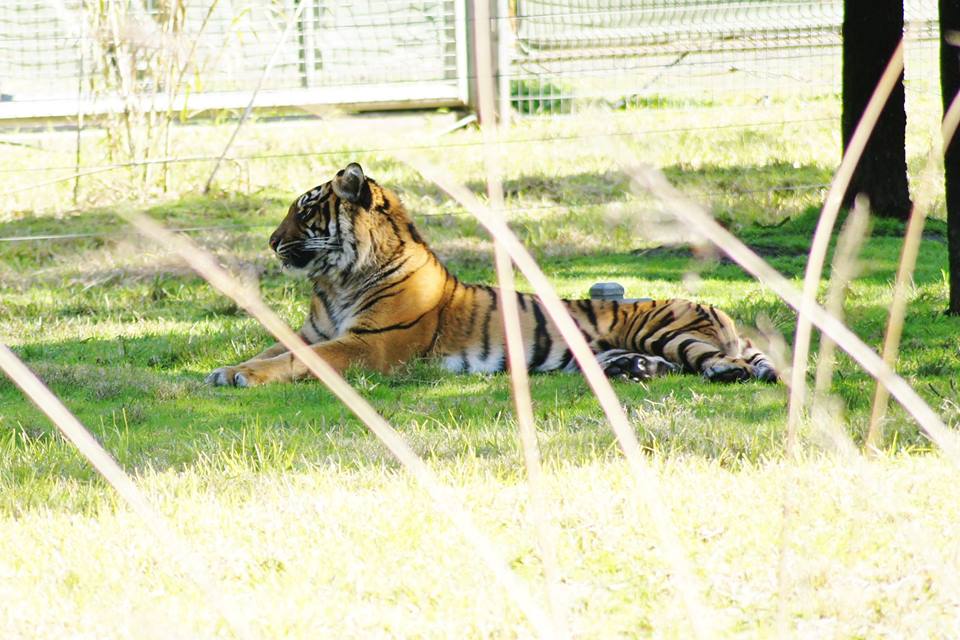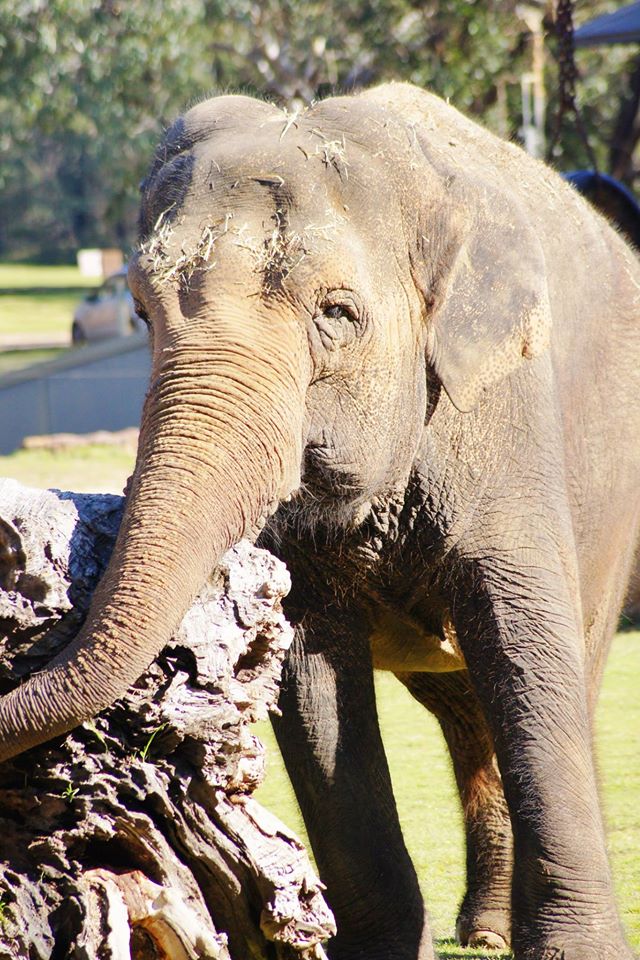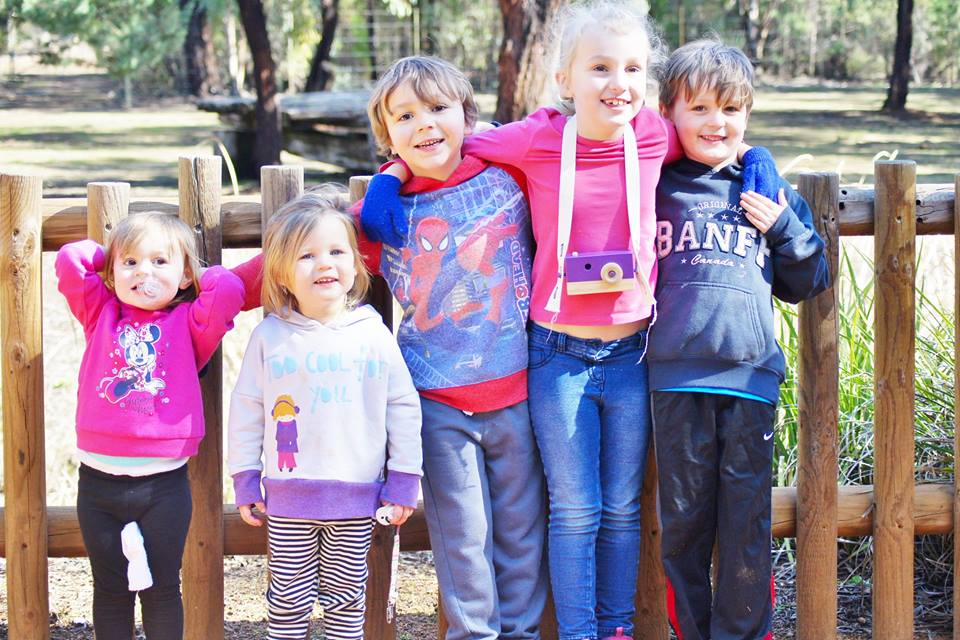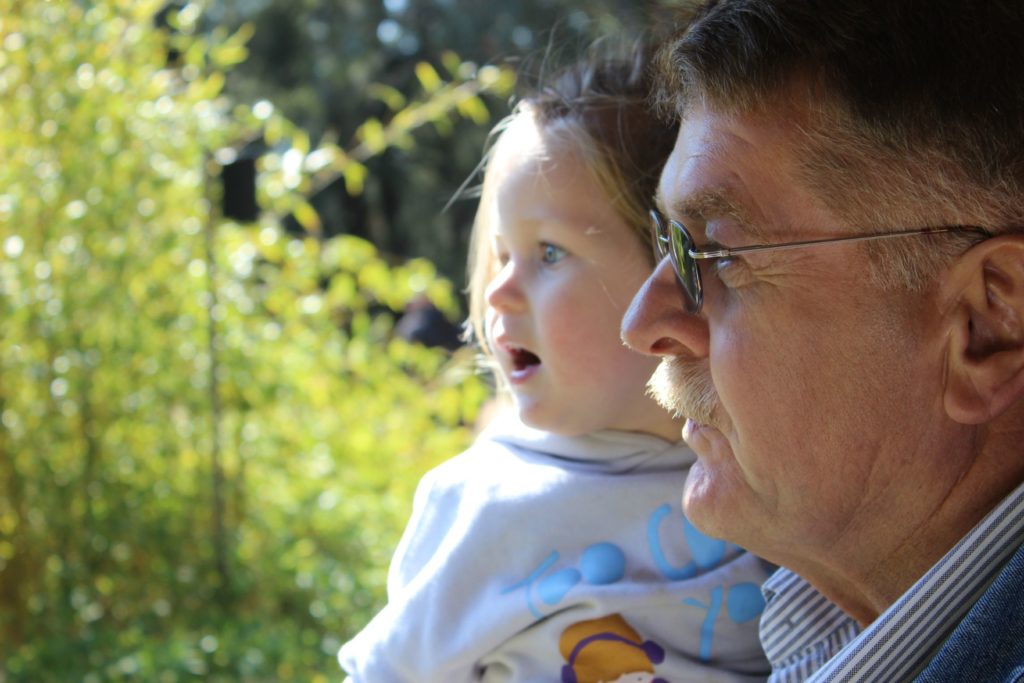 Through out the day, we had the opportunity to hear some of the animal talks that were offered such as: the black rhino talk and feed/meerkat talk. Both of these talks, not only helped my kids to become informed about the animals, but also brought a great awareness for myself about the breeding and conservation programs that are happening at the Zoo. I highly recommend to pick one or two of the talks offered on the day and just sit and listen to the wealth of knowledge given by the Zoo staff.
The day was coming to a close, as the once eager, excited, squealing with joy kids, started to become exhausted due to the spectacular day they had at the Zoo. With a sprinkle of education, a dash of nature and mix that together with great company, there is only one thing that can come of this adventure; long lasting childhood memories from Taronga Western Plains Zoo.
Additional Information about Taronga Western Plains Zoo
Opening Hours are from 9.00am – 4.00pm EVERYDAY of the year;
Entry fee includes two consecutive days' admission, which allows ample time to explore all the Zoo has to offer and not be in a rush;
Don't forget to check out the: animal encounters, behind the scenes tours or the early morning walks;  for up close experiences you will never forget;
Food Options – if bringing a picnic isn't something you're up for, make sure to check out all the delightful dining experiences offered at the Zoo;
Taronga Western Plains Zoo has an amazing playground called Safari Park Children's Playground. The park located at the entrance to the Zoo, which means that anyone can go to the park and not have to pay since it's not actually inside the park. I would also like to note that there is equipment for all ages.
The Zoo Shop – offers a wonderful selection of souvenirs that no child will leave empty handed.
Disclosure: Finlee & Me Team were given discounted accommodation to review on our blog. All views and materials (including photographs) produced are that of the Finlee & Me Team.