Creating Christmas memories and traditions for Finlee (my 6 year old) and Chloe (my 2.5 year old) is so important to me. I want Finlee and Chloe to be taken to a magical place, where they can listen to Christmas carols, have their photo taken with Santa, take a ride on the Polar Express, choose their yearly Christmas ornament, eat candy canes and get sticky, write a letter to Santa, buy gifts for each other and be involved within their local Brisbane community; Myer Giftorium captures all of this and more.
So you can only imagine, (with the love that I have for Christmas and creating memories) that when I was contacted to be involved in the 2015 Myer Giftorium through our blog Finlee and Me, I couldn't say yes fast enough.
What is Myer Giftorium?
Before I go into creating memories at Myer's Giftorium I thing it's important for me to explain the wonderful concept behind the Giftorium. You see Myer Giftorium, is a unique concept in Australia where Myer focuses on creating a family Christmas experience for all their customers by bringing the love of shopping to life and capturing the spirit of Christmas.
Giftorium's will be in every Myer store nationwide this holiday season and they have created a wonderful shopping experience around seven Myer Christmas Themes: For Her, For Him, Tech Guru, Kids Cubby (gifts for children), Paws Corner (gifts for pets), Stocking Fillers and Food Fanatic; making your shopping experience easy and simple to find gifts for your loved ones.
Here are a few photos of my favorite products from this years Myer range.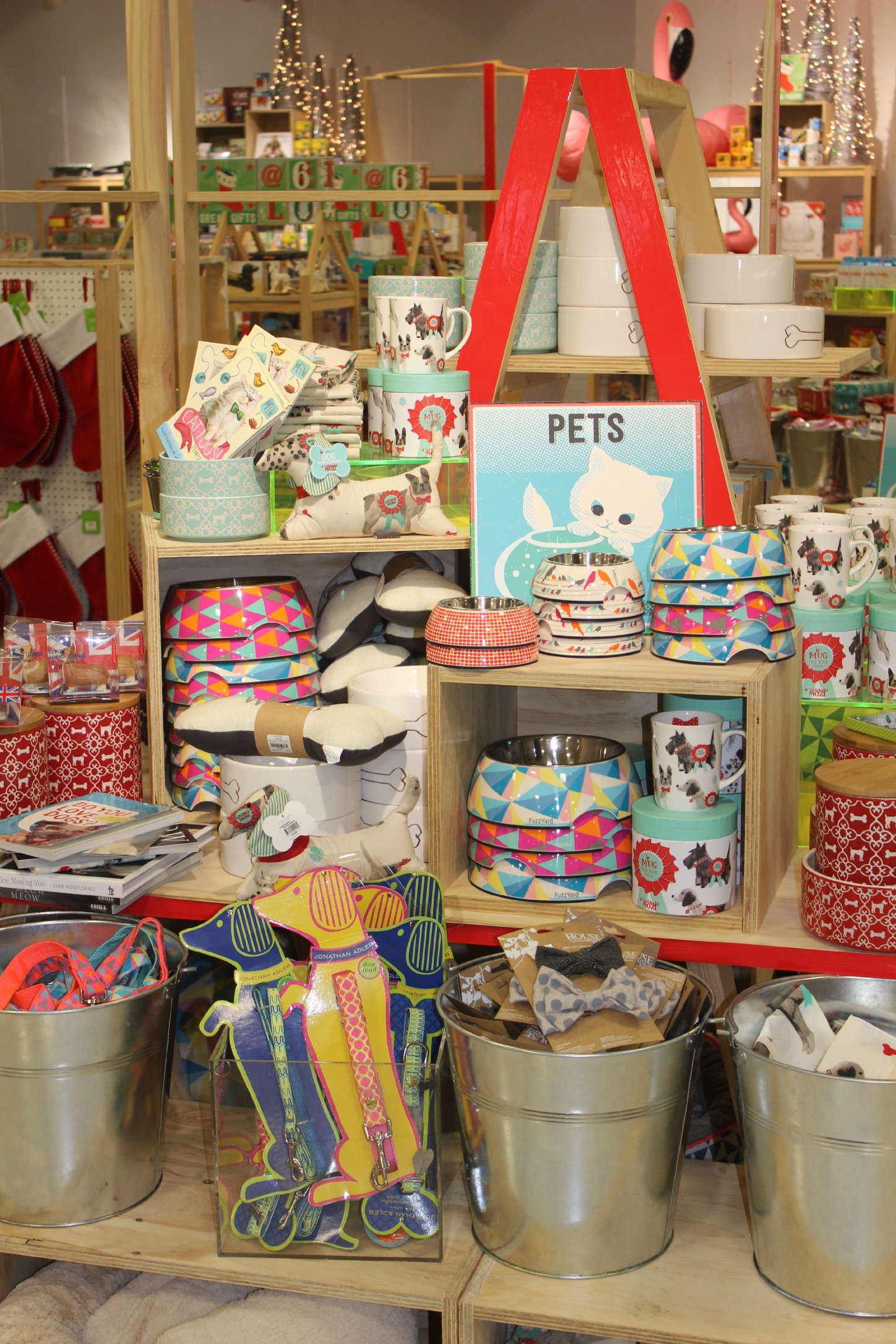 Creating Childhood Memories this Holiday Season at Myer Giftorium
As I mentioned earlier, creating childhood memories for Finlee and Chloe is really important to my husband and I. We want to know that when they're older and they hear a Christmas song, or smell the sweetness of sugar cookies baking that they will be taken back to their childhood. Creating Christmas childhood memories, such as going to Myer Giftorium or any of the other ideas found on the 30 Days of Christmas Cheer Challenge from Finlee & Me is something I encourage all families to implement this holiday season. It will make your heart and your child's heart fill with happiness; I promise.
Creating Christmas childhood memories will be super easy if you head to Myer Giftorium this holiday season. Below I'll give you my top memory making options you can do with your family at Myer Giftorium.
Memory Making Idea #1 from Myer Giftorium – Meeting Santa
Meeting with Santa is a must when creating memories with your kids. Not only do kids have a chance to meet him face to face, talk to him about what they want, but then wait in anticipation for the morning of December 25th. Myer Giftorium has a wonderful space set up where your kids get to meet Santa. From the Christmas outfits staff wear, to the decorations around the room – kids will get lost in the Christmas spirit waiting to see Santa.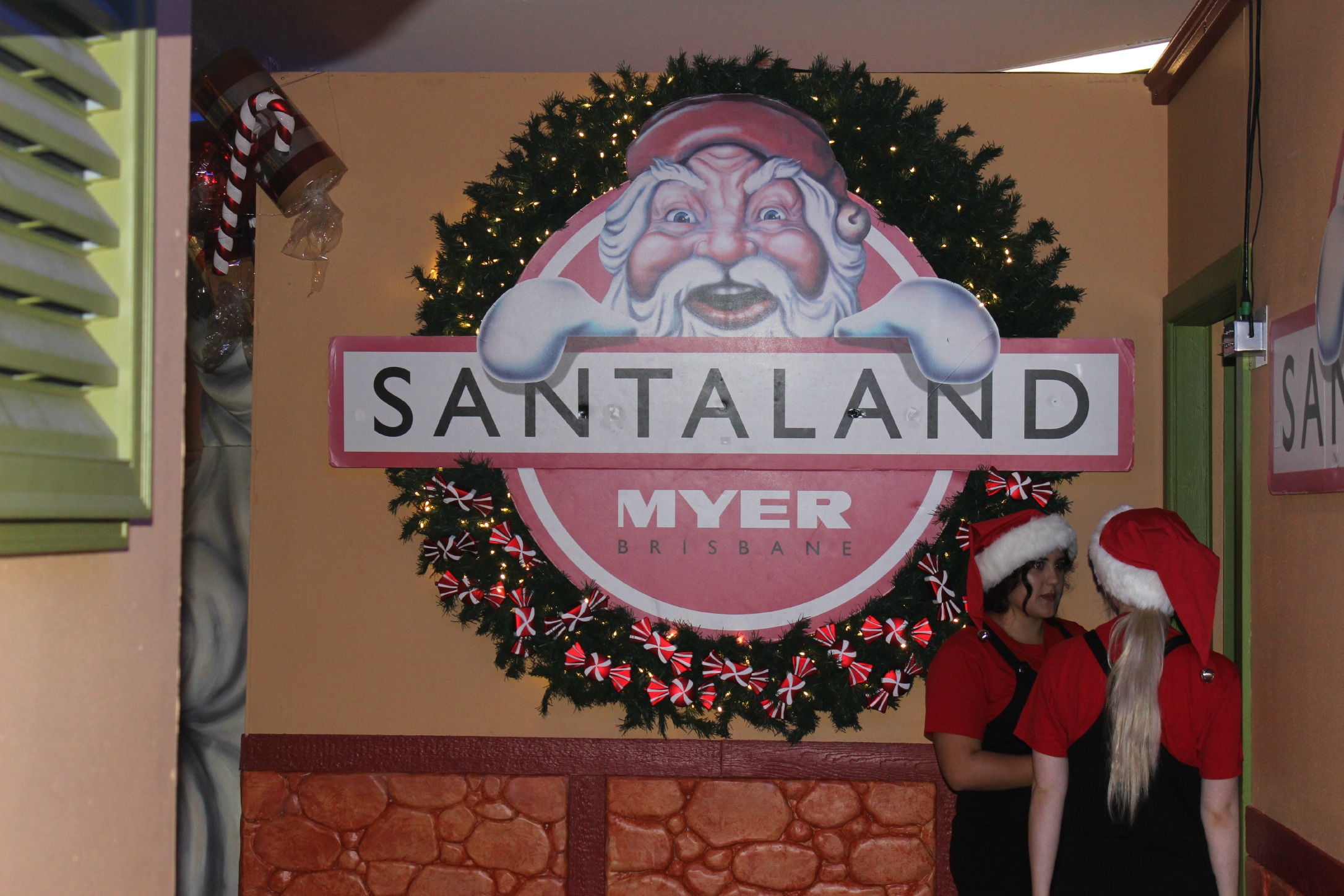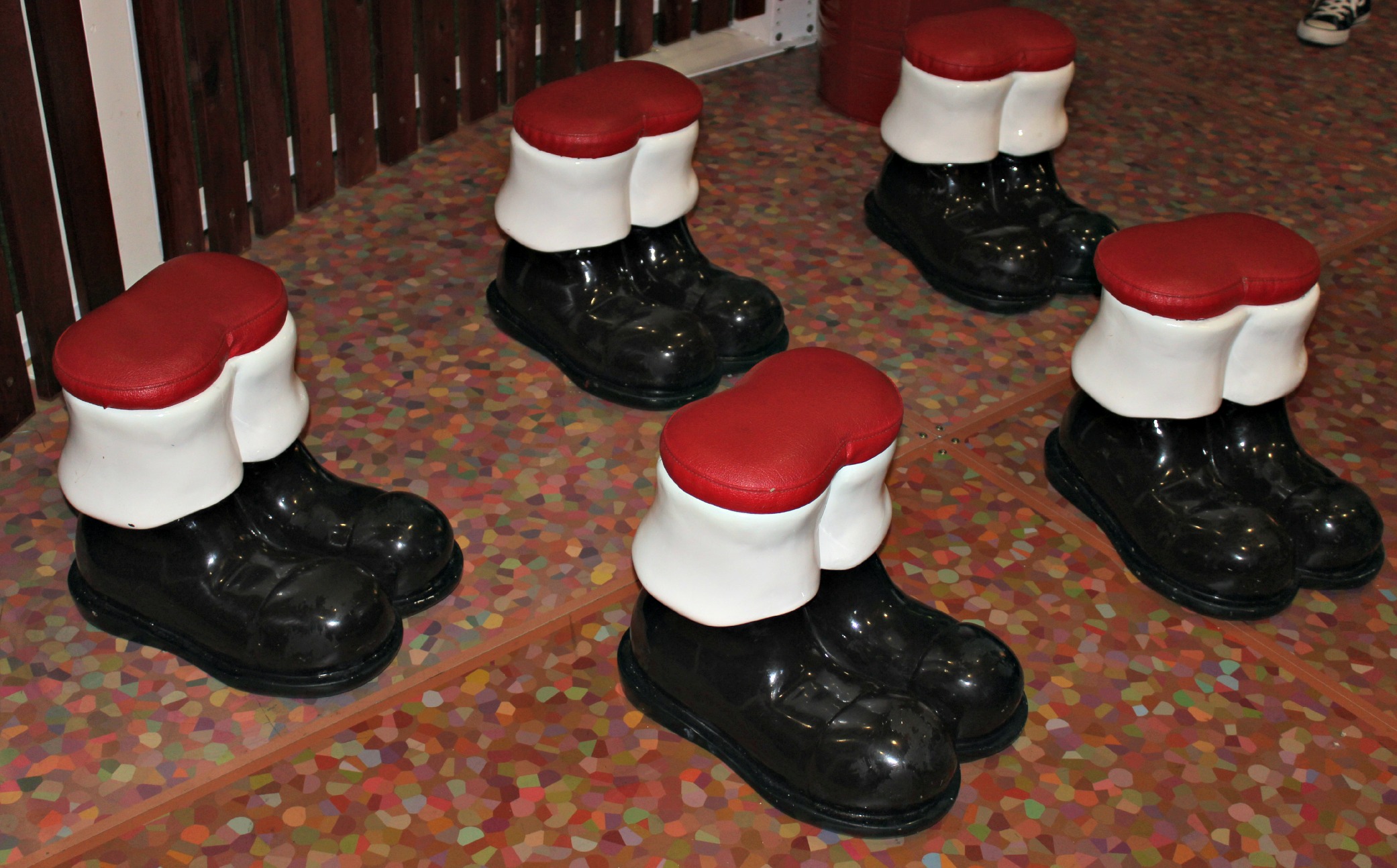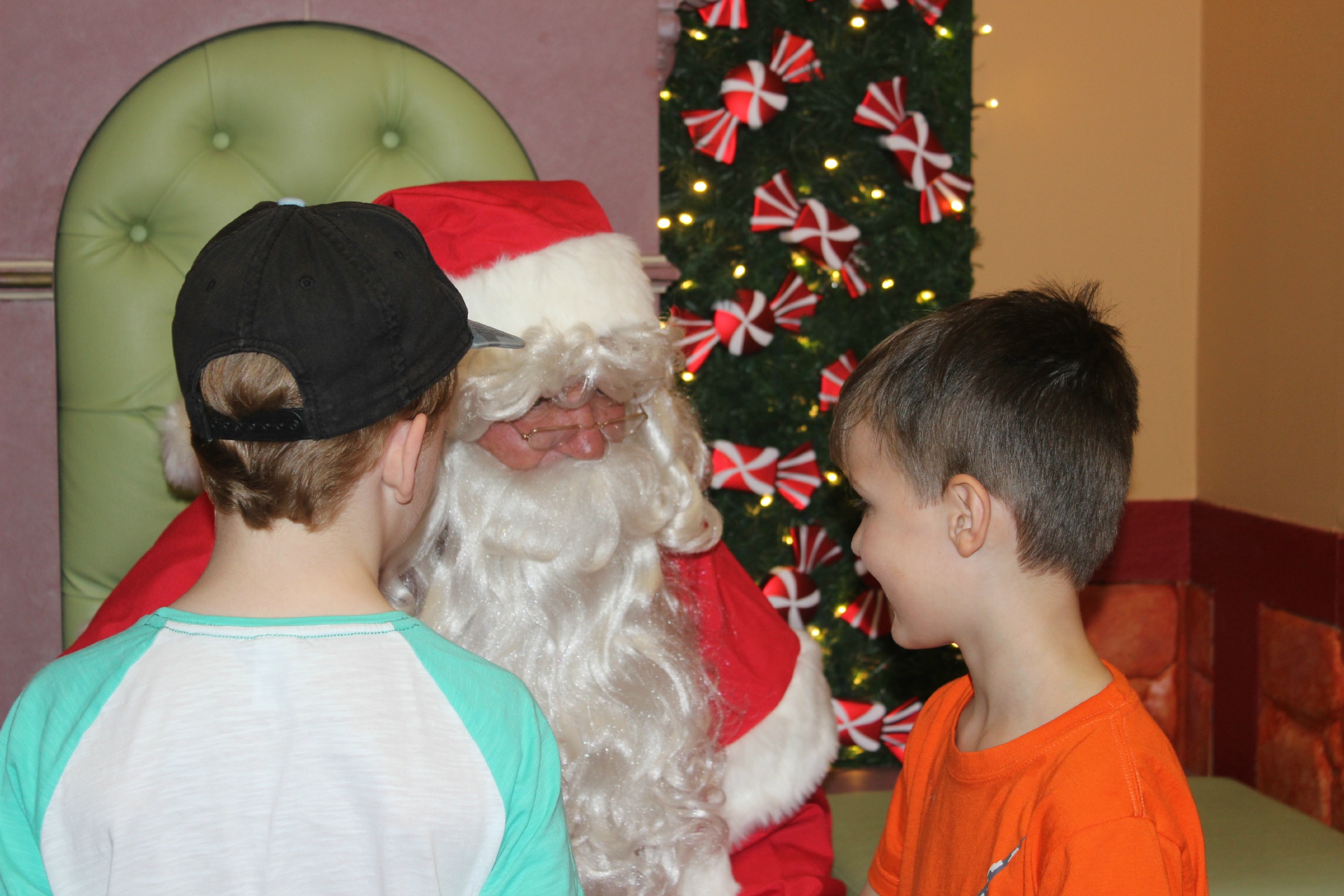 Memory Making Idea #2 from Myer Giftorium – Take a Ride on the Christmas Train
Who doesn't love a train ride around the magical world of Christmas? While one parent waits in line to see Santa, I would suggest the other parent take the children for their fun train ride.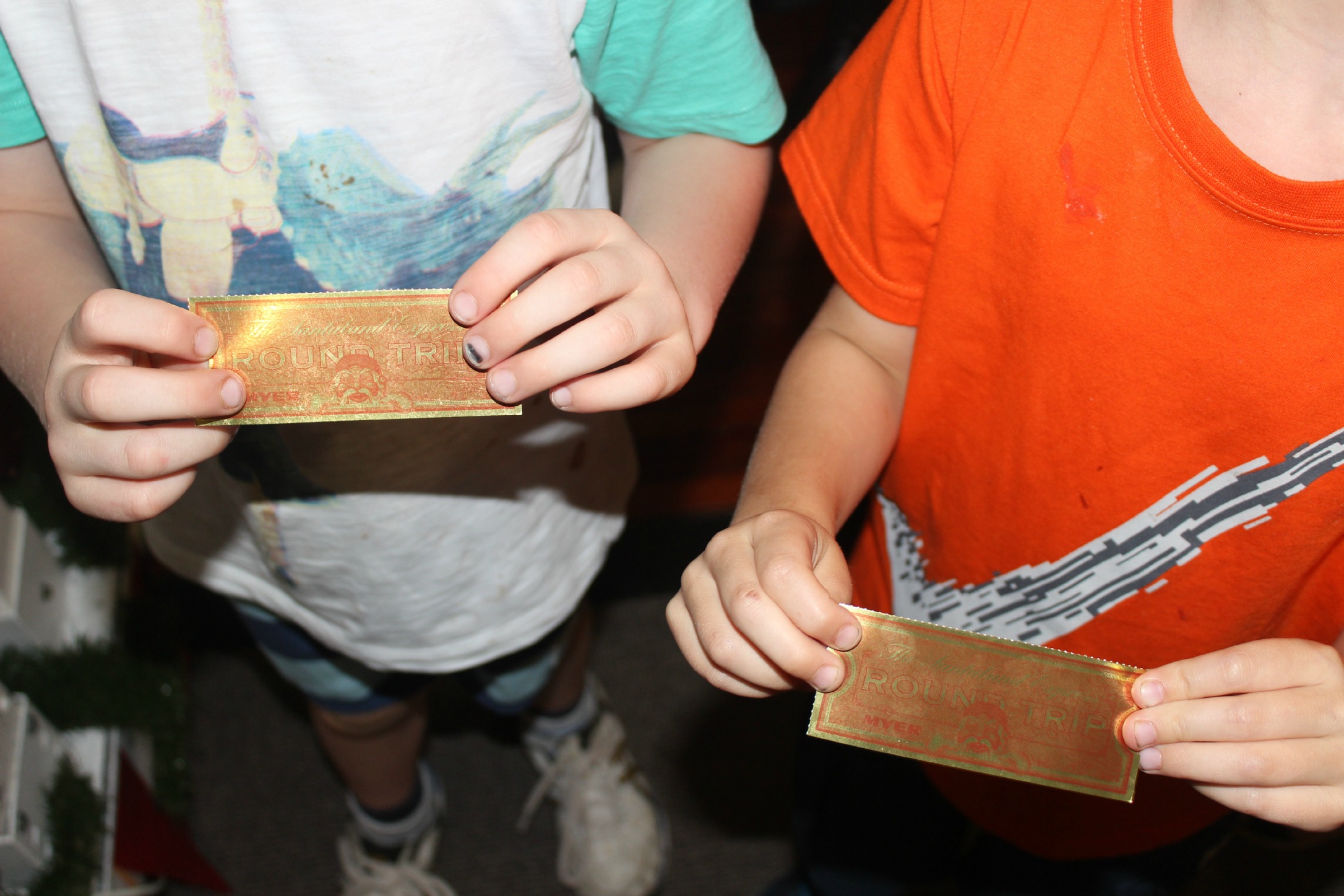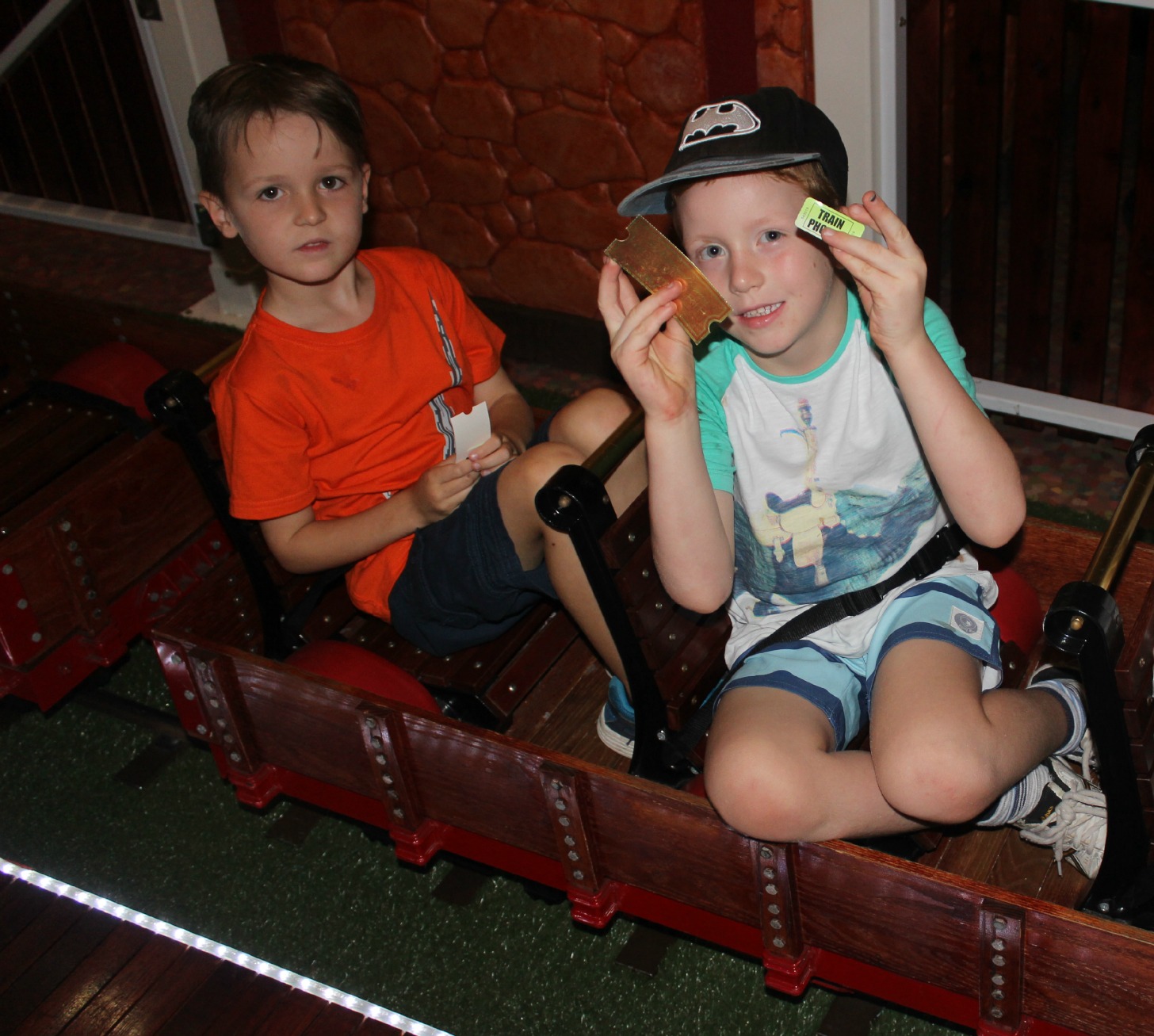 Memory Making Idea #3 from Myer Giftorium – Pick a Yearly Christmas Ornament
I love looking at all the whimsical Christmas ornaments. To me, each Christmas ornament has the potential to tell a Christmas story and this is why every year Finlee and Chloe get to go to Myer and choose their very own Christmas ornament. I love watching Finlee and Chloe walk up and down the aisles and so carefully pick just that one ornament that is the perfect match. They then carry their ornament home and delicately place it on the tree. We go over and over in the lead up to Christmas all the ornaments they've gotten over the years and the joy it brings to them is awesome.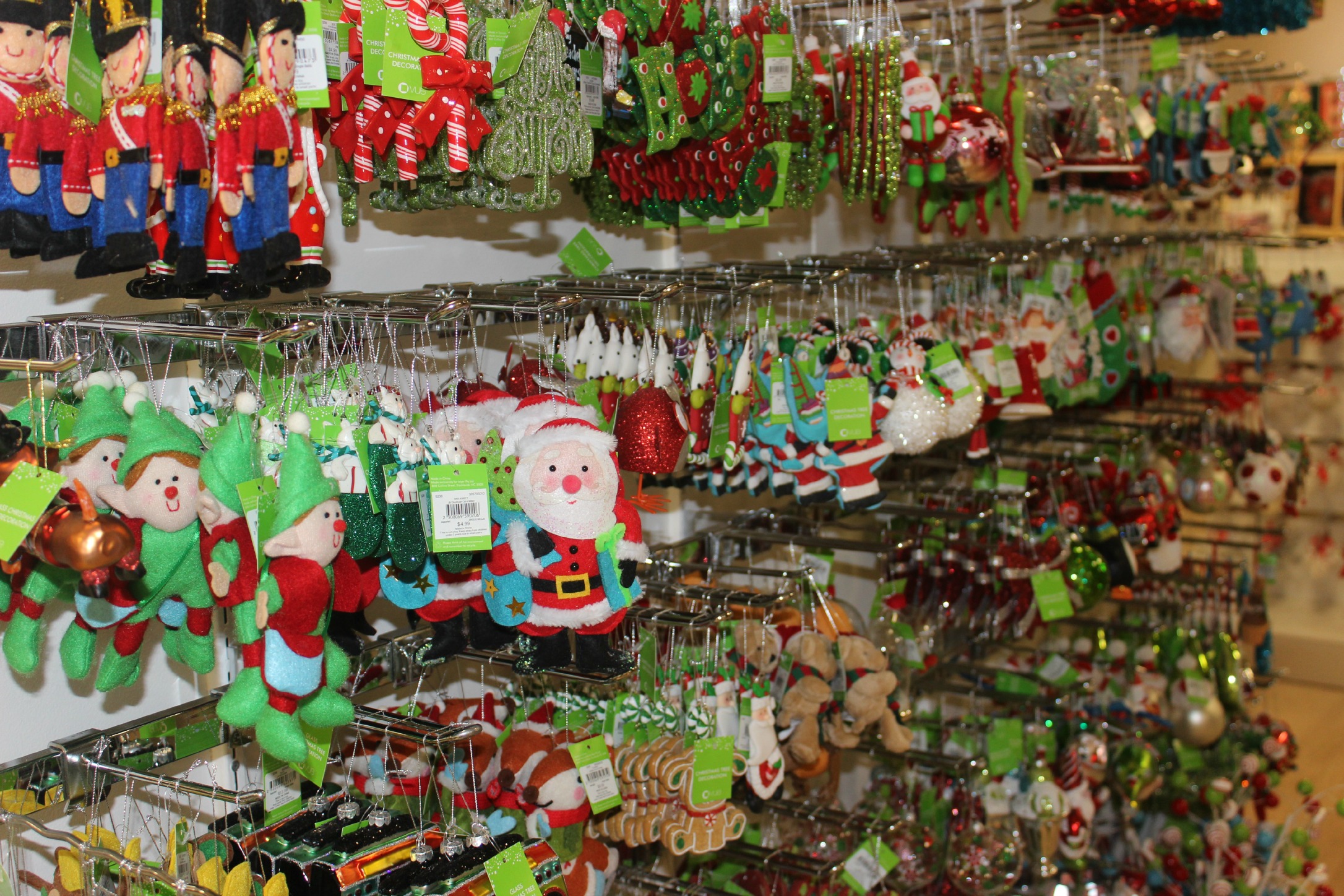 Memory Making Idea #4 from Myer Giftorium – Personlised Nutella Jar
For those that have followed me on our blog Finlee & Me you'll know my obsession for everything Nutella. So yesterday when I was at the launch of Myer Giftorium, I could hardly contain myself when I saw we were receiving our very own personalised Nutella jars!!
Myer will be the only Australian retailer to offer customers the chance to personalised their very own Nutella jar in-store. This super awesome service will be available in all Myer stores from November 6th, 2015 and finish on December 24th, 2015.
These are going to make the best stocking fillers; EVER!!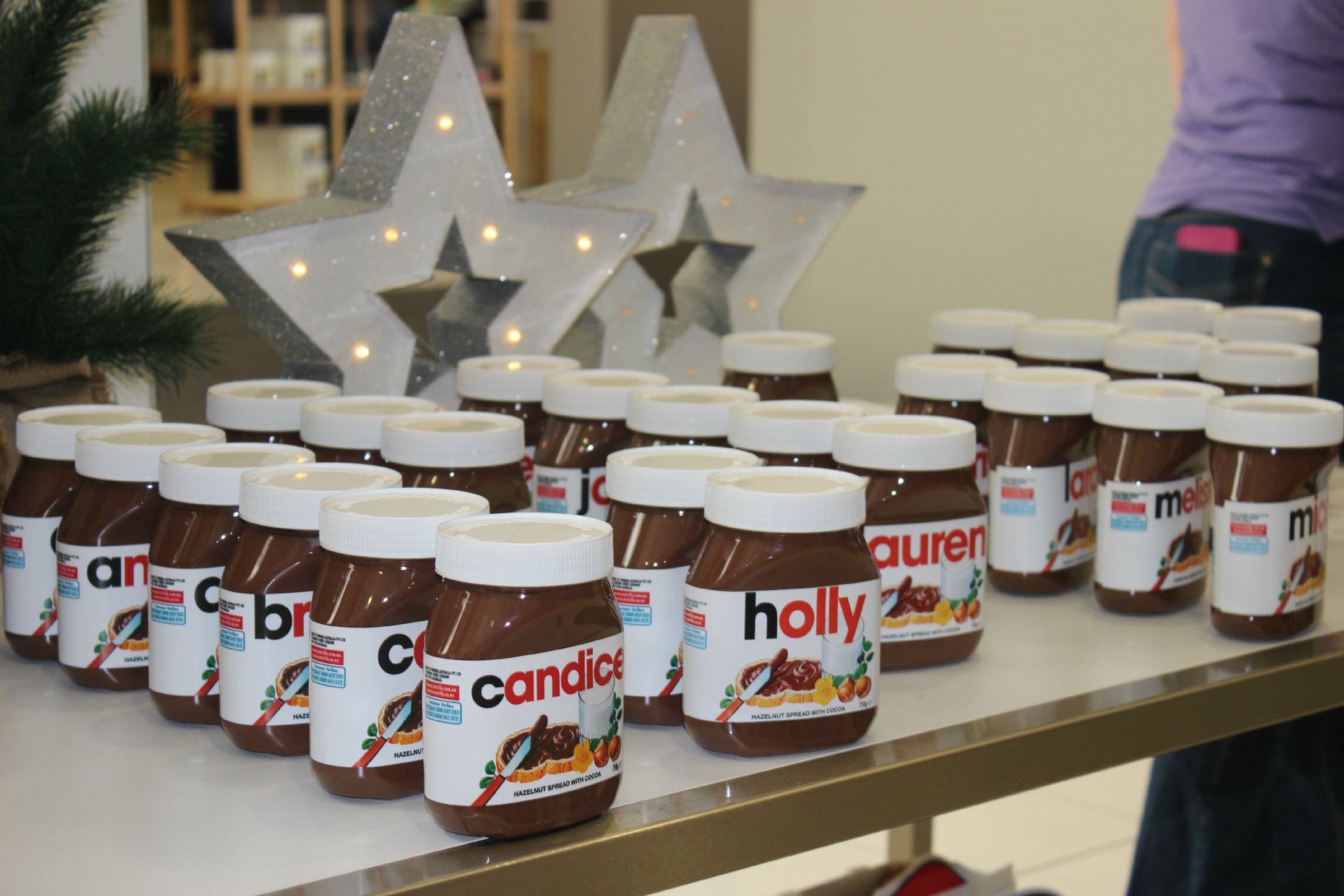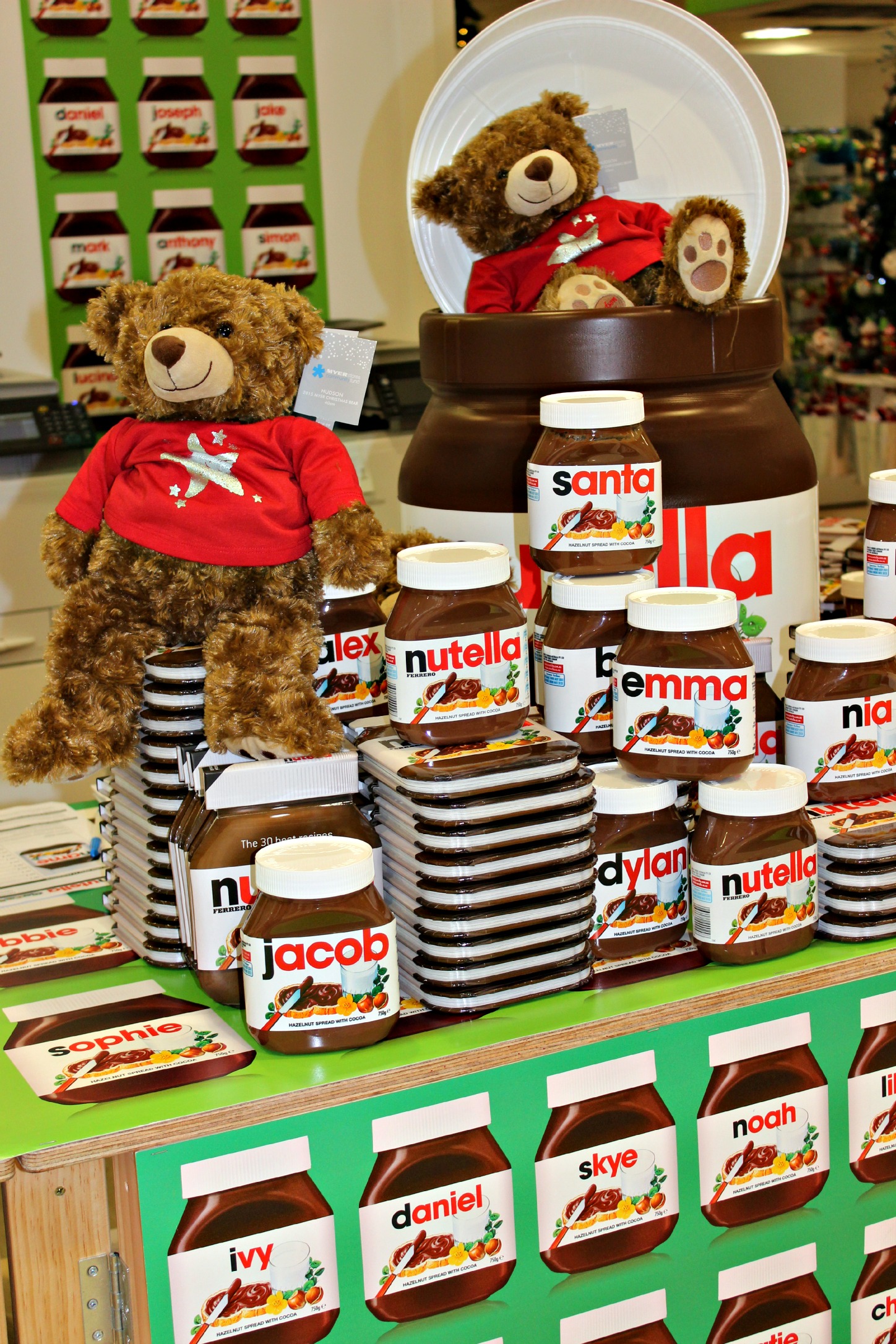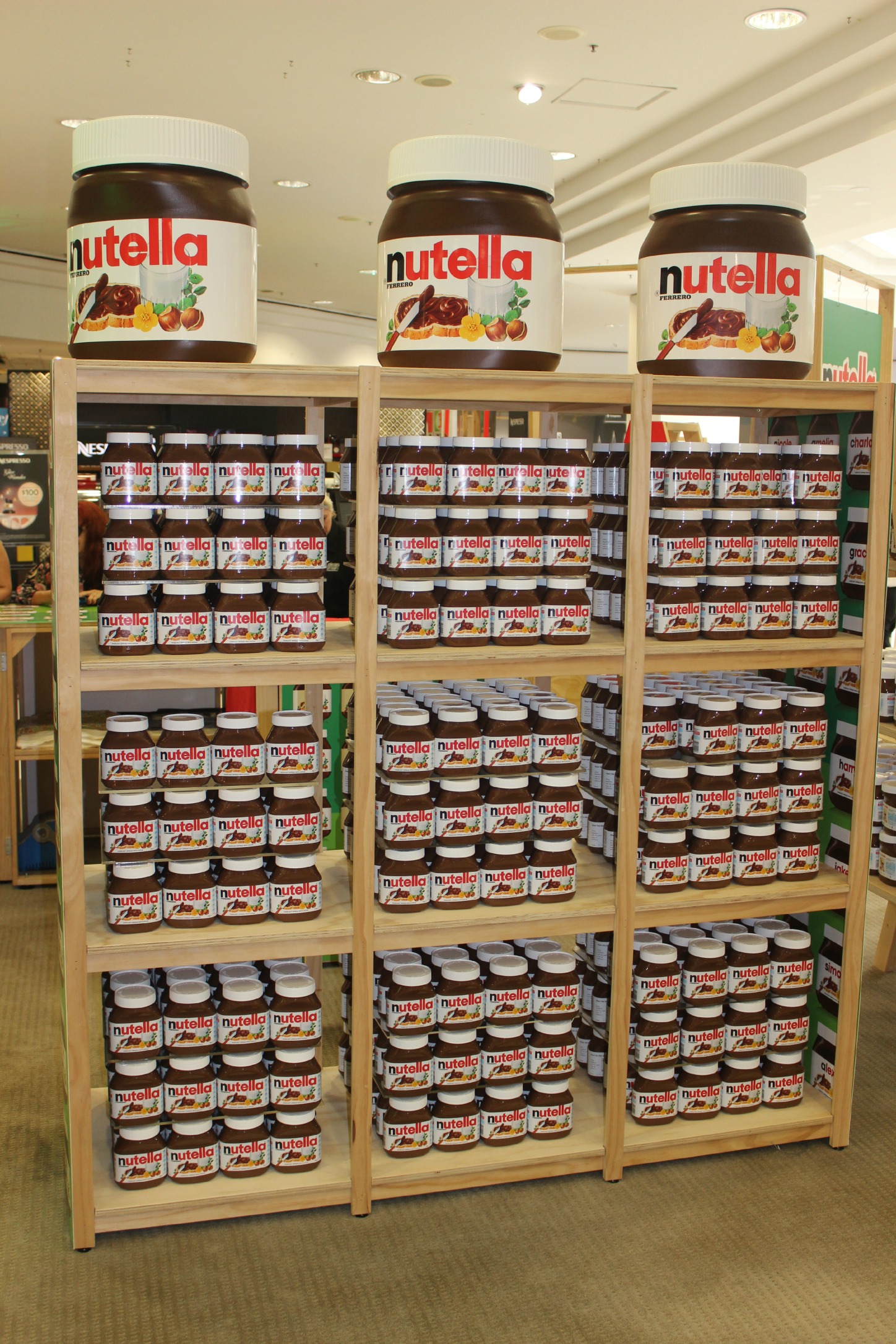 Memory Making Idea #5 from Myer Giftorium – Myer Christmas Animated Windows
If there is nothing else you do while making your way to Myer's this holiday season; it's stopping to view the Myer Christmas Animated Windows. The Myer Christmas Animated Windows are recognised around the world and are created as a gift back to community. With over 30 artisans who spend over 17,000 hours to create the annual displays, it is truly breathtaking to see up close and personal.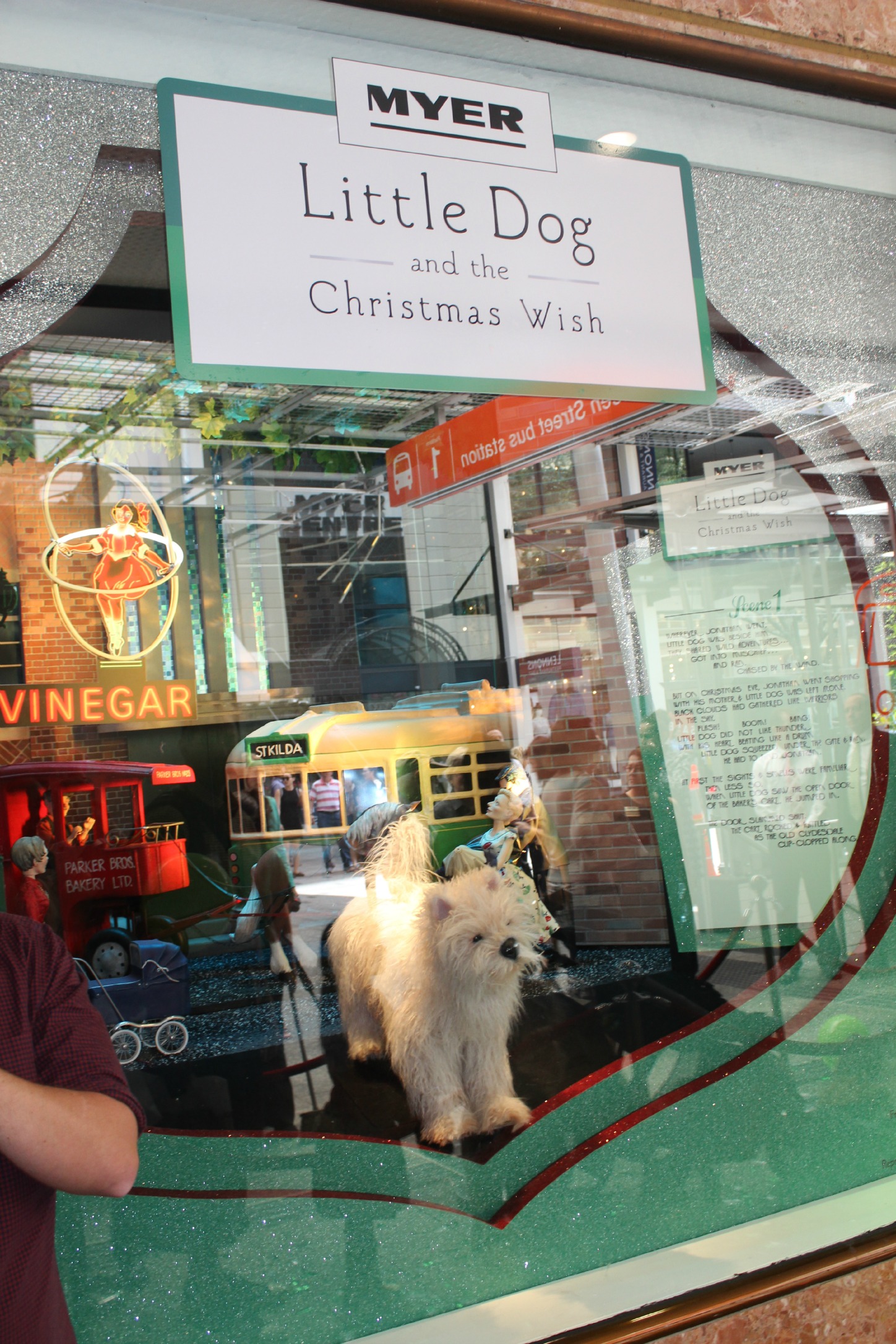 Creating a Magical Customer Experience at Myer
Going shopping can be a painful experience for so many of us however, with the expert knowledge of Myer's Gift Squad; every customer should have a wonderful experience this holiday season. The Myer Gift Squad has trained "Gifticians" who are available to be able to provide hands on assistance through product demonstrations, to helping to navigate where products are located and also to give sound decisions on the latest must-have Christmas gift ideas.
Don't forget you even book a Giftician online so that when you arrive at Myer you won't need to wait for assistance.
Shopping Online This Holiday Season with Myer
If heading into your local community, with 1000's of people isn't something that overly excites you, then don't worry because Myer will bring the magic of Christmas to your finger tips and allow you to shop in the comfort of your own home.
With Myer creating new and exciting tools for online shoppers – you should be able to pick your gifts, purchase your gifts and continue enjoying the holidays with your family within minutes.
The Entire Christmas Experience – Myer Giftorium
As you can see, the Myer Giftorium is your one stop shop for creating Christmas memories with your children this holiday season. So pick a weekend your family will venture into the closest Myer Centre near you and start creating memories.
To find out more about the Myer Giftorium in your local area please head directly to Myer.
Share this on social media so your family and friends are aware of such a great product. Just click the share button on the blog post or on the share button on your Facebook Page.
Disclosure: Finlee & Me Team were given product in order to complete a review on our Finlee & Me blog. All views and materials (including photographs) produced are that of the Finlee & Me Team.