It's that time again where teachers and day care educators get flooded with thank you gifts for all their hard work over the year. They've nurtured our children's minds and wiped their noses and, let's be honest, they've done all those creative things with them that we can't bear to consider doing in our own home. Like glitter related activities, definitely a job for school/day care!
This year the kids and I, along with the help of google, have come up with an idea to say thank you. It's quick, easy and you can get everything you need from your own home and with a couple of dollars from Kmart.
DIY Succulents in Marbled Mugs
This project requires 2 stages. Mug Marbling and Planting. The perfect project to involve my garden loving lads and my crafty little miss!
Mug Marbling:
This is so super easy and a little addictive, you'll want to marble everything!
What you need:
Nail polish (make sure it's nice and runny and will pour out of the bottle easily)
A deep dish of warm water
Tooth picks
Mug or alternative (pictured white mug $3 from Kmart, pastel pink canister $3.50 from Kmart)
Step one:
Have the warm water ready, mug, nail polish and toothpick set to go in a well-ventilated area. Miss 5 loved picking the colours and being in charge of carefully marbling the pattern.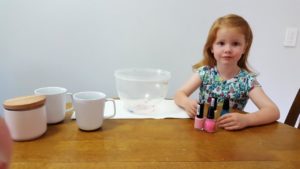 Step two:
Hold the nail polish close to the water and pour a few drops onto the surface. If you are doing two tones, quickly pour a few drops of the lighter colour into the centre.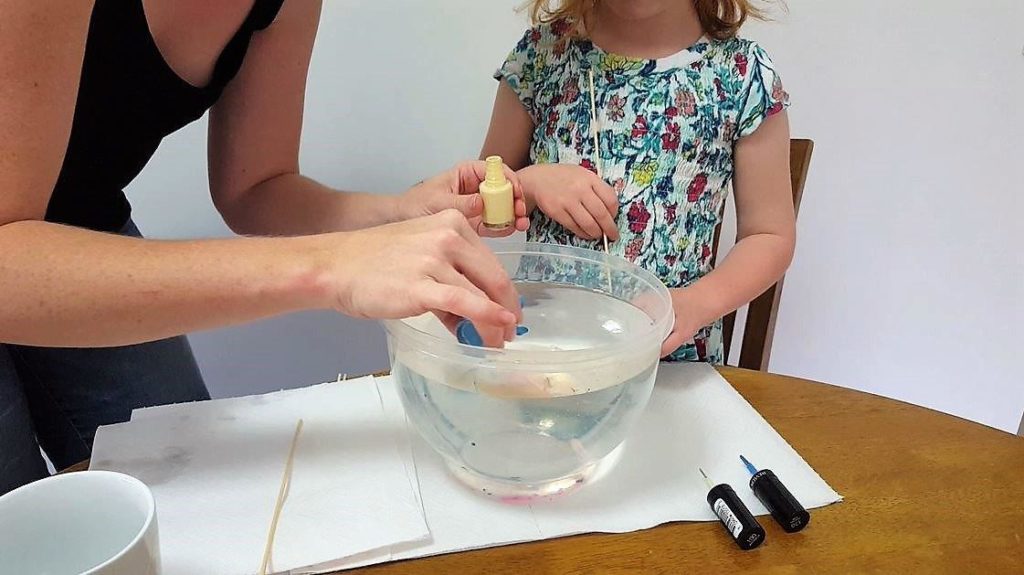 Step three:
Quickly take your toothpick and, before the nail polish dries and forms a skin, marble the nail polish to your desired pattern.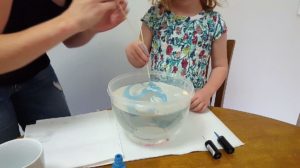 Step four:
Position the mug so that the pattern transfers where you want it to and submerge into the water. Straight down and straight back up.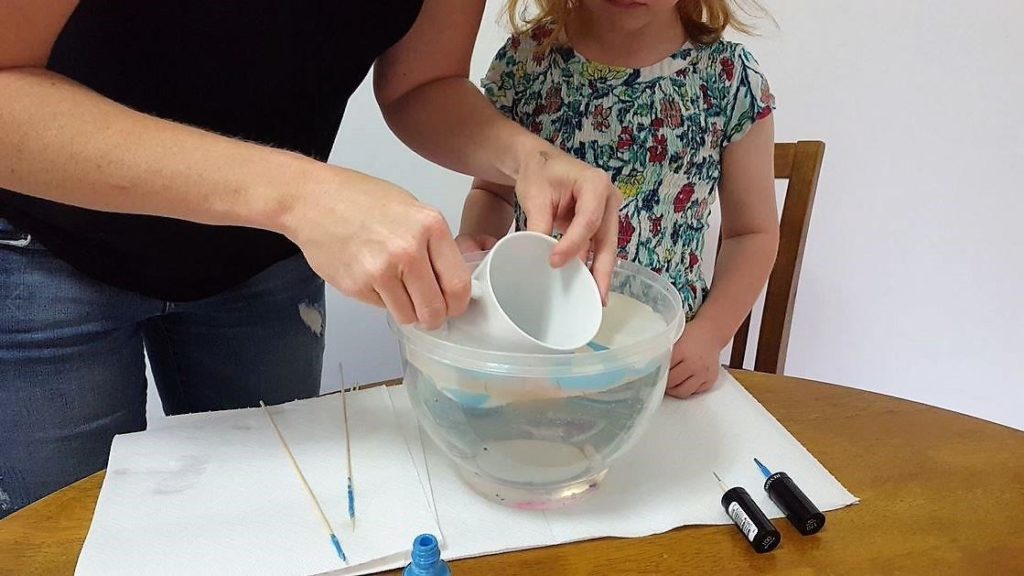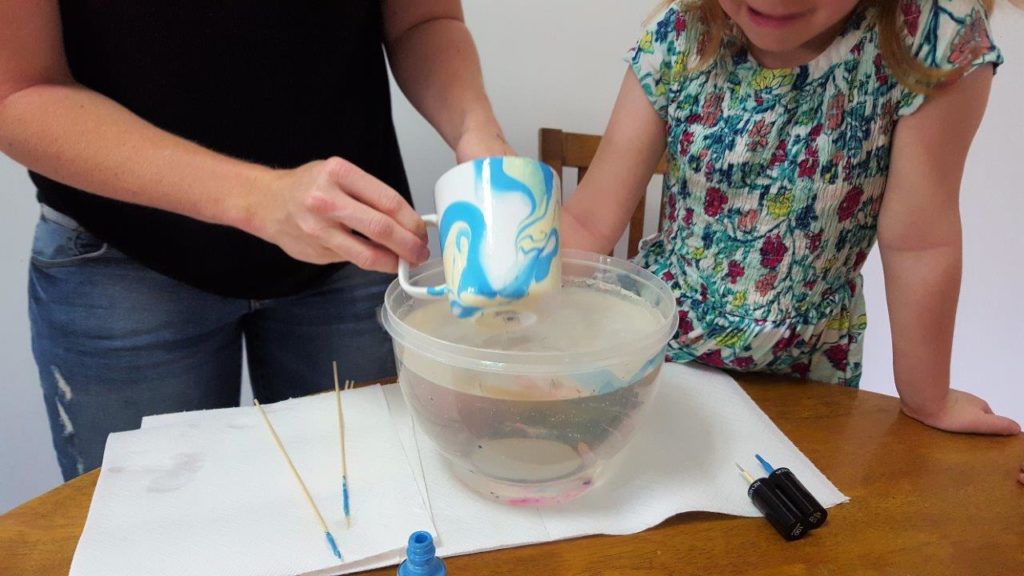 Step five:
Hold until excess water drips off and place on paper towel to dry.
Note: If you don't like the pattern the first time around, we were able to easily remove with nail polish remover and try again!
Now you could give these beautifully marbled mugs as a gift on their own (please note that they must be hand washed, no dishwasher!), but I'm imagining the cupboards of our teachers are full of such keepsakes, so here enters the wonderful trend of succulents!
Succulents!
I love them. They are easy to care for, look fantastic and I really think that a bit of greenery in any home or office really lifts the mood of the space.
A few quick notes for planting your succulent. If you plant them right, succulents don't need to live in draining pots. Perfect for our marbled mugs!
Add some pebbles to the bottom of your mug and top with soil.
You can buy special potting mix for succulents or simply mix your own by adding sand to normal potting mix to make it more porous. Succulents don't like wet roots!
You can make succulents from other succulents! They can usually be propagated from cuttings. We were able to head out into our garden, and find enough new plants to plant out our mugs! Some had started simply from a fallen leaf from an existing plant, this leaf then put out roots and created a whole new plant! Love it!
Finish off with your choice of gravel, or decorative pebble of some kind.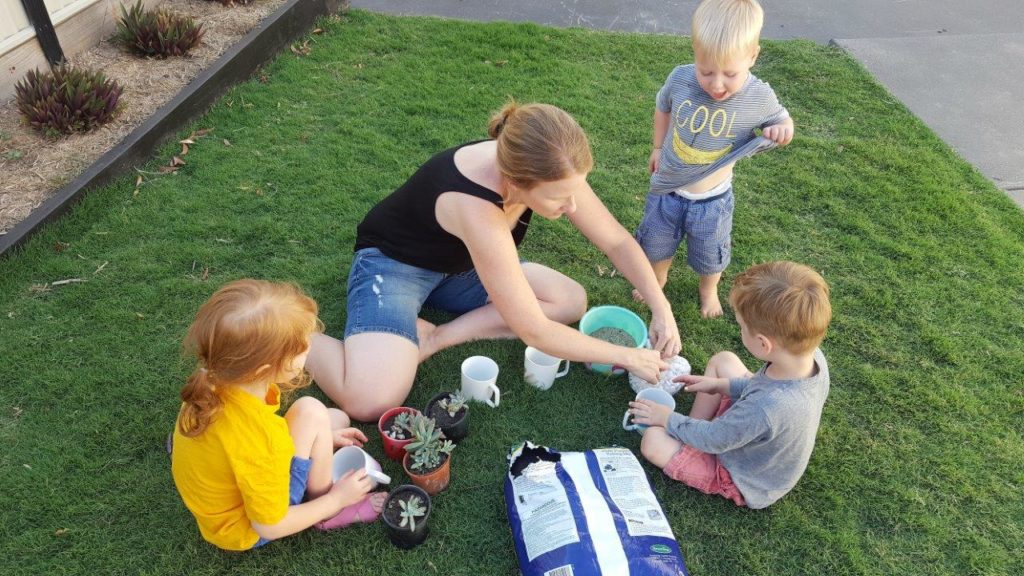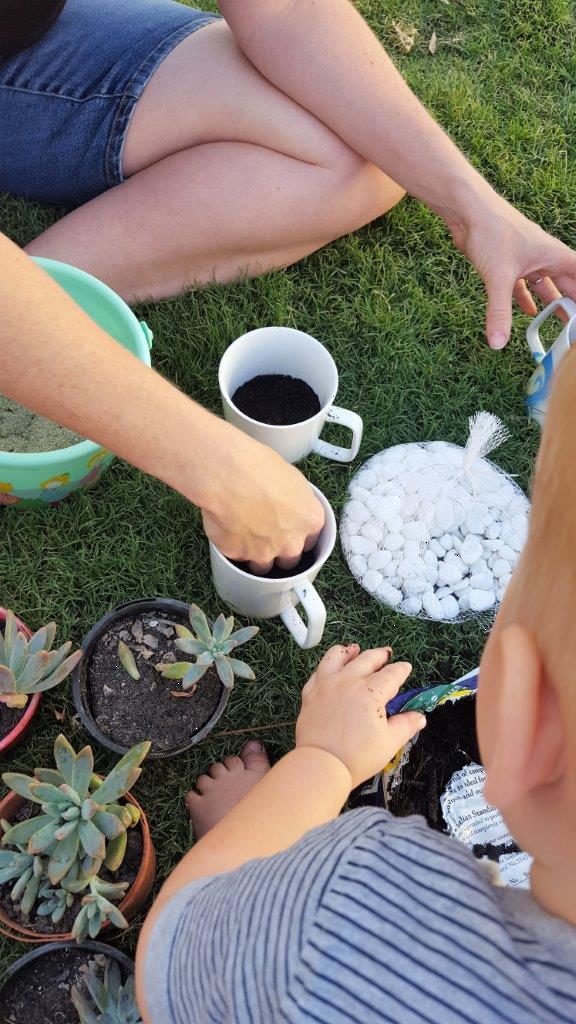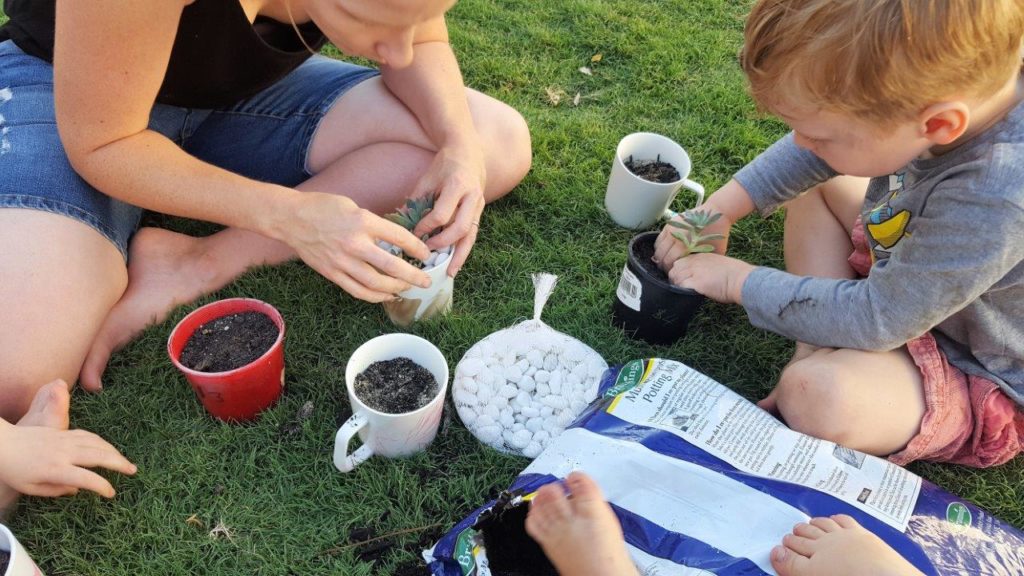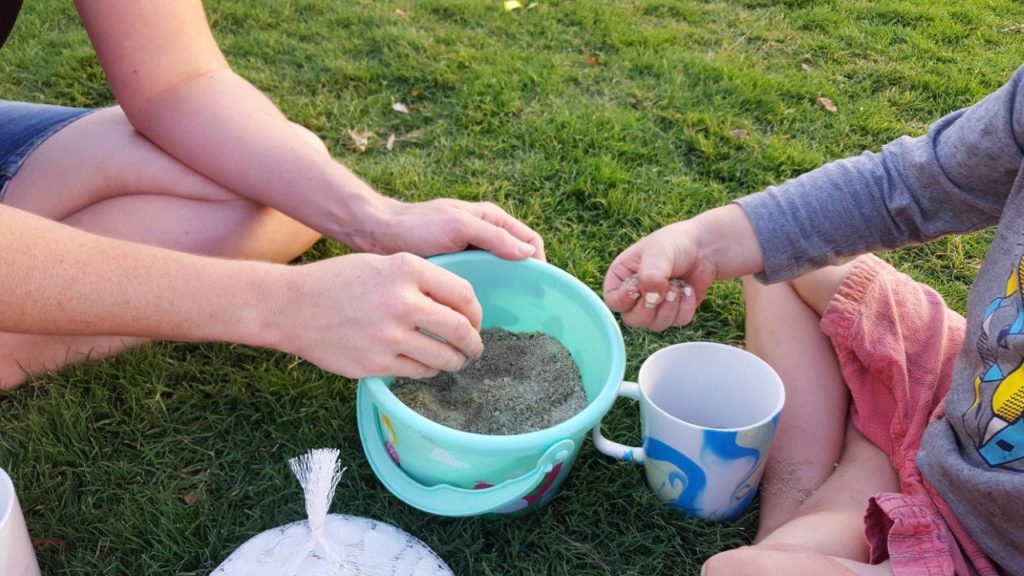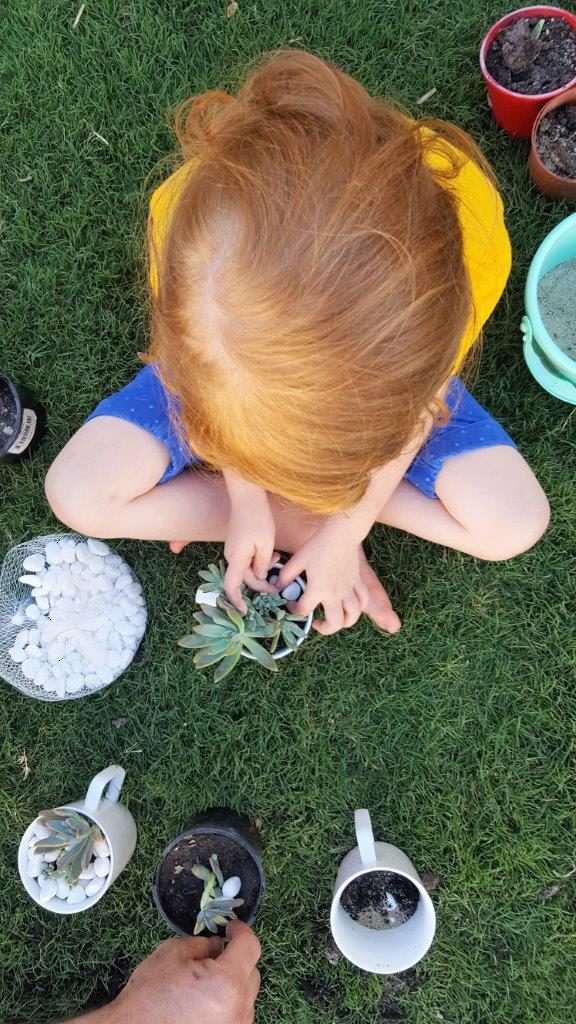 Add a little thank you message, another fun activity for Miss 5!, and we're done!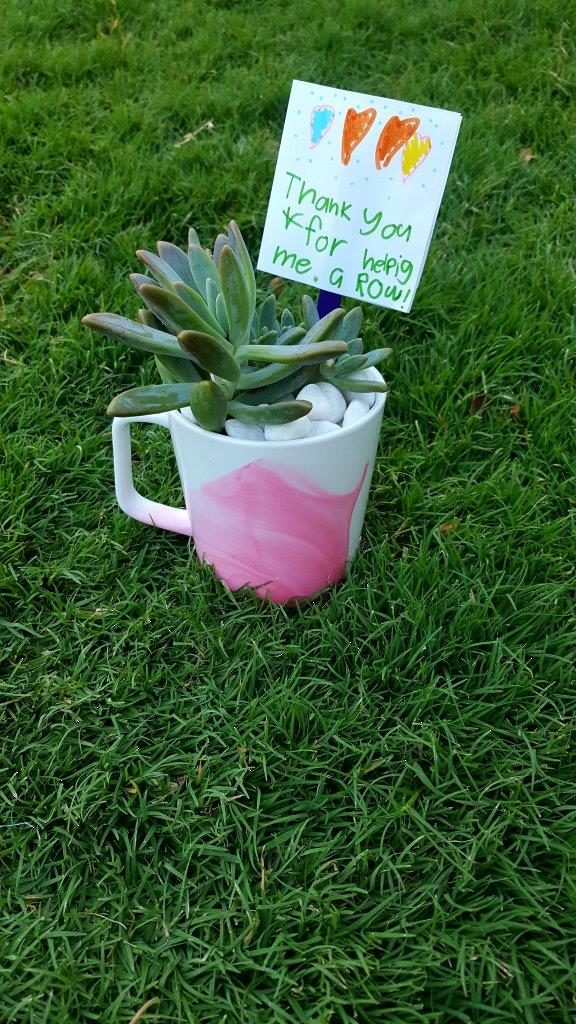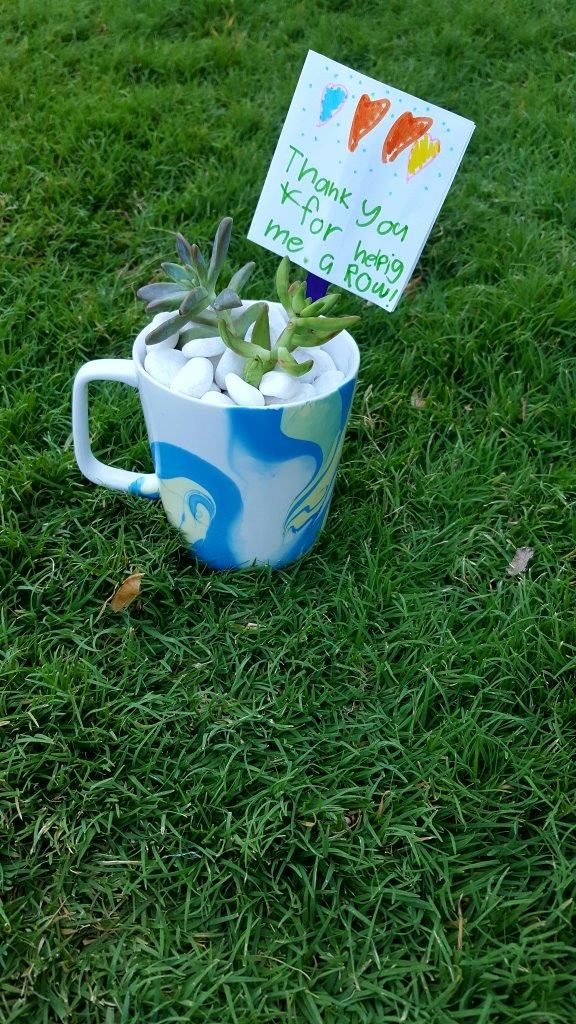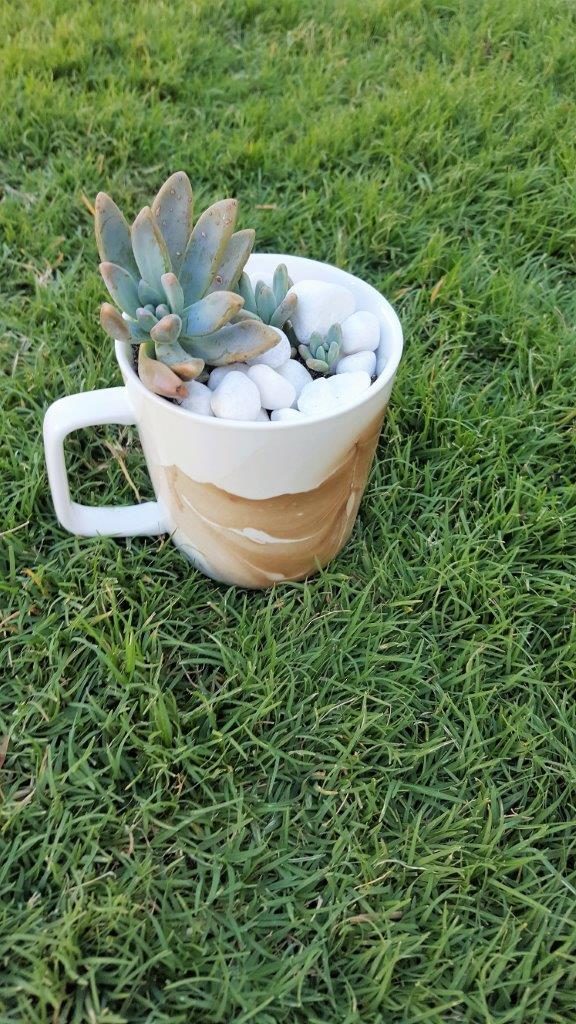 We also marbled the pink Kmart canisters and filled them with chocolates. You can't go wrong with chocolates, right?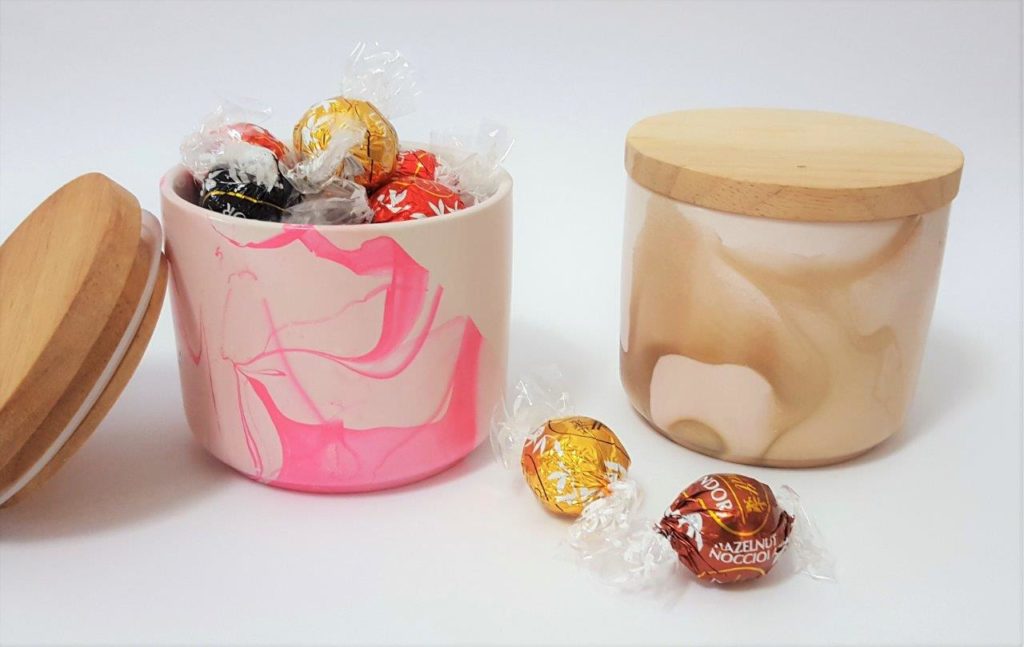 Enjoy!
Ruth x
About the Author
Ruth is a Brisbane Mum of 3 and creator of Print Ark, an online directory showcasing small business, independent artists and designers who sell wall prints, stationery, printed décor and more. Her love of being creative and supporting creatives lead her to Print Ark and you can check it out here: Print Ark or follow along at Facebook or Instagram