I don't know about you, but I am always baking for birthdays, Easter, Christmas and now school lunches, so I am beyond thankful for this easy sugar cookies recipe from my sister n law Karin as it's saved me on more than one occasion.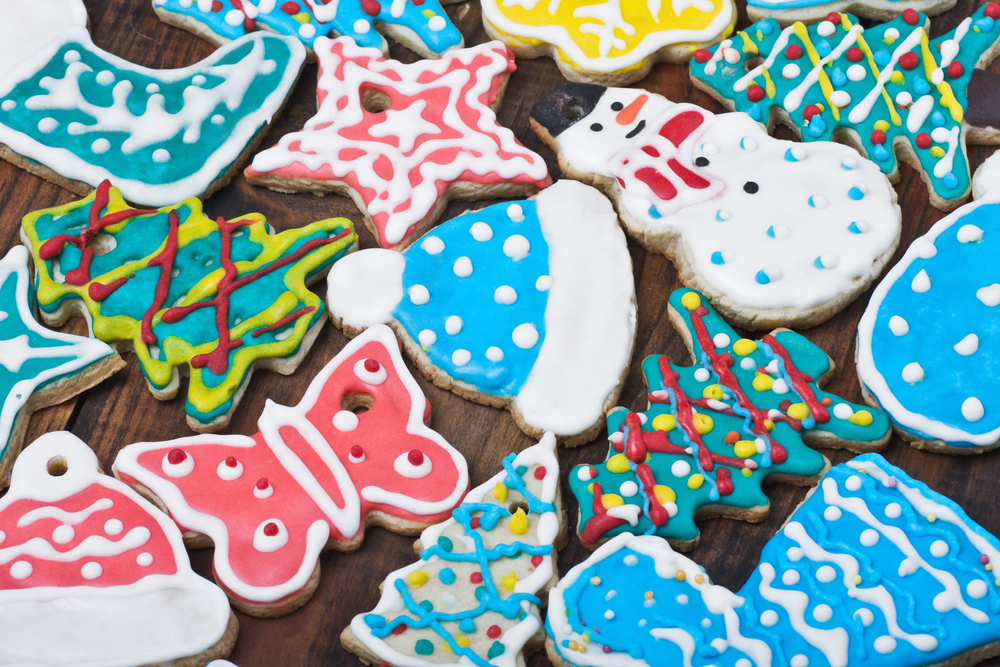 Instructions for Easy Sugar Cookies Recipe
Ingredients Needed
3/4 cups of butter (no fat in this recipe at all; haaaaa)
1 cup of white sugar
2 Eggs (room temperature)
2 tsp vanilla
2  1/4 cups of plain flour
1 tsp baking powder
1/2 tsp salt
Step 1 – Simply combine the first four ingredients and beat fluffy.
Step 2 – Add the remaining ingredients and mix until soft and smooth.
Step 3 – Wrap in cling wrap and place in fridge for at least an hour to get cold.
Step 4 – Sprinkle the table or counter top with flour, roll dough out with a rolling pint and then cut into desired shaped using cookie cutters.
Step 5 – Bake at 175C for 6-8 minutes.
Step 6 – Whip up this amazing sugar cookie icing recipe.
Step 7 – Decorate, decorate and decorate!! Let the kids get involved so they too can enjoy the fun and also create long lasting childhood memories.
Step 8 – Good luck and happy eating; I mean happy baking this super easy sugar cookies recipe. Ha ha!!
If you're looking for other great recipes don't forget to check out the BEST Rum Balls Recipe or Tim Tam Balls Recipe.