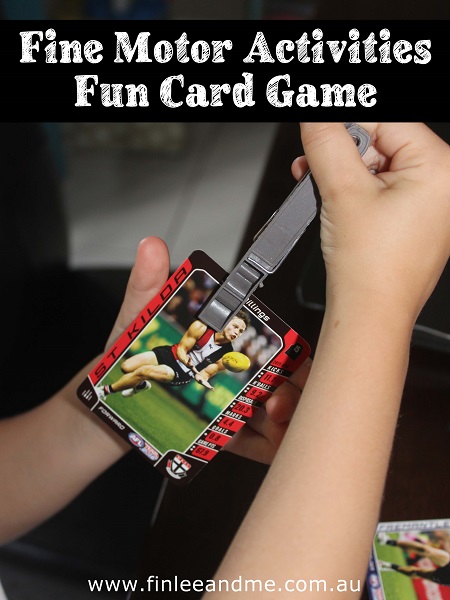 Fine motor skills are one of those things that are imperative to work on. With some kids, it comes more naturally than others so I decided to do some work on Finlee's fine motor skills and create a fun card game. His AFL cards are dear to him so that worked for us but you can use whatever resonates with your child.
Materials Needed for our Fine Motor Skills Activity
This is a great activity to use what you have laying around the house. Finlee is addicted to his AFL cards so we used those along with some pegs but you could use cards from a card game or even if you have old Christmas cards or birthday cards laying around the house.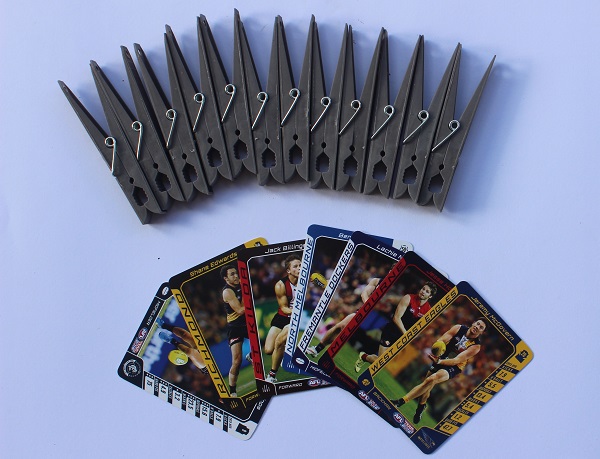 Cards of child's choice
Pegs or something similar
Get started with one of our Fine Motor Activities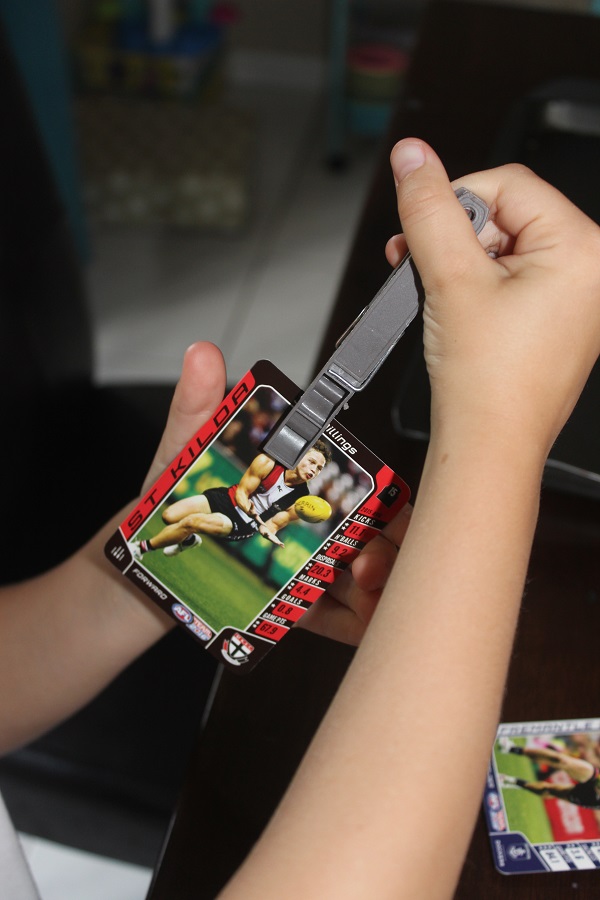 Step 1 – Have your child arrange the cards if you wish. You could get them to group them into colours or number order or even in teams if that's applicable.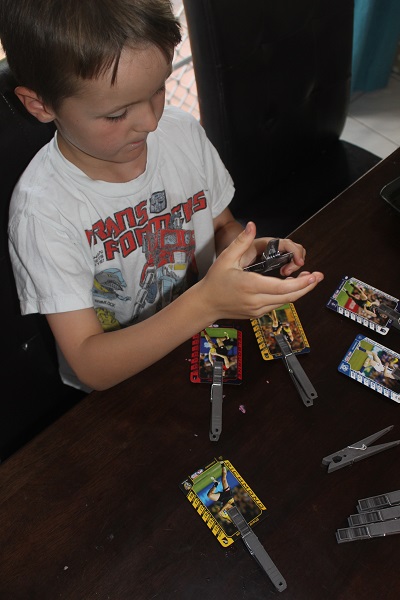 Step 2 – Have your child clip the pegs on and off the cards. You could do speed tests if you wished or see how many pegs they can fit around a card if you have enough spare pegs to make more of a game out of it.
Benefits of our Fine Motor Activity with our Card Game
Doing fine motor skill activities are a great way to increase your child's dexterity and co-ordination. Depending on the activity you can also discuss colours and numbers etc. Always work with what interests your child too to spark their interest to start with. Making it fun and interesting is key to keeping your child's interest.
Love to all,
Angela xx from Finlee and Me
Angela is an author, entrepreneur, blogger, mental health clinician and most importantly a mother. She explores various topics related to parenting/children on her blog and also in her three books: 30 Days, 30 Ways for Mothers to Take Care of Themselves,  30 Days, 30 Ways for Connecting with Your Child and Healthy Snack Ideas for Kids.
Connect with her on Facebook, Instagram and her website Finlee and Me.