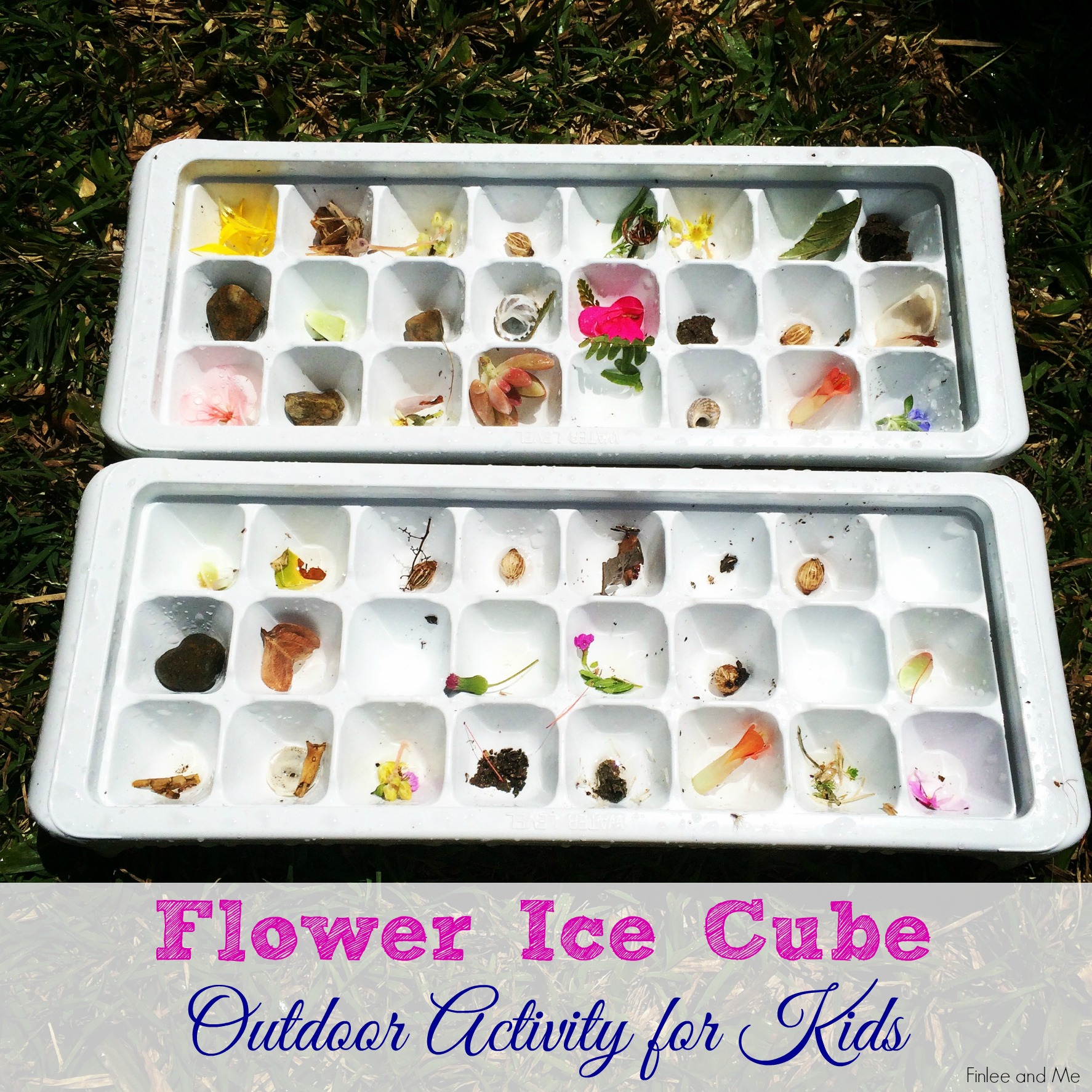 One of my goals this year has been to encourage Finlee (my 6 year old) and Chloe (my 3 year old) to connect with nature and get outside for at least 20 minutes everyday. I'm wanting the kids to go outside, away from technology so that they can get lost in their imagination, get dirty, explore and create long lasting childhood memories. I've been met with some resistance in my aims of 20 minutes of outside play, so I've had to get creative and explore different outdoor activities for kids to make this transition successful.
Outdoor Activities for Kids

As I've been met with some resistance, I wanted to get the kids excited about going outside and because of this I've been researching a variety of outdoor activities for kids. There are 1000's of different ideas out there, but I especially love the book called 365 Outdoor Activities You Have to Try not just because it has amazing outdoor activities for kids, but the images in the book are so useful.
Flower Ice Cubes
We live in Queensland, Australia where we are blessed with sunshine almost everyday, but also with a variety of beautiful flowers. After reading through 365 Outdoor Activities You Have to Try I came across this awesome flower ice cubes activity and decided we had to try this.
Step 1 – Grab a couple ice cube trays and head outside (don't forget the kids – ha ha)
Step 2 – Prompt the kids to starting picking flowers, leaves and even sticks and have them place their treasures into the ice cube trays. This is also a wonderful time to connect with your kids, talk about what they've found, have them smell the flowers, talk to them about the different colours of the flowers etc.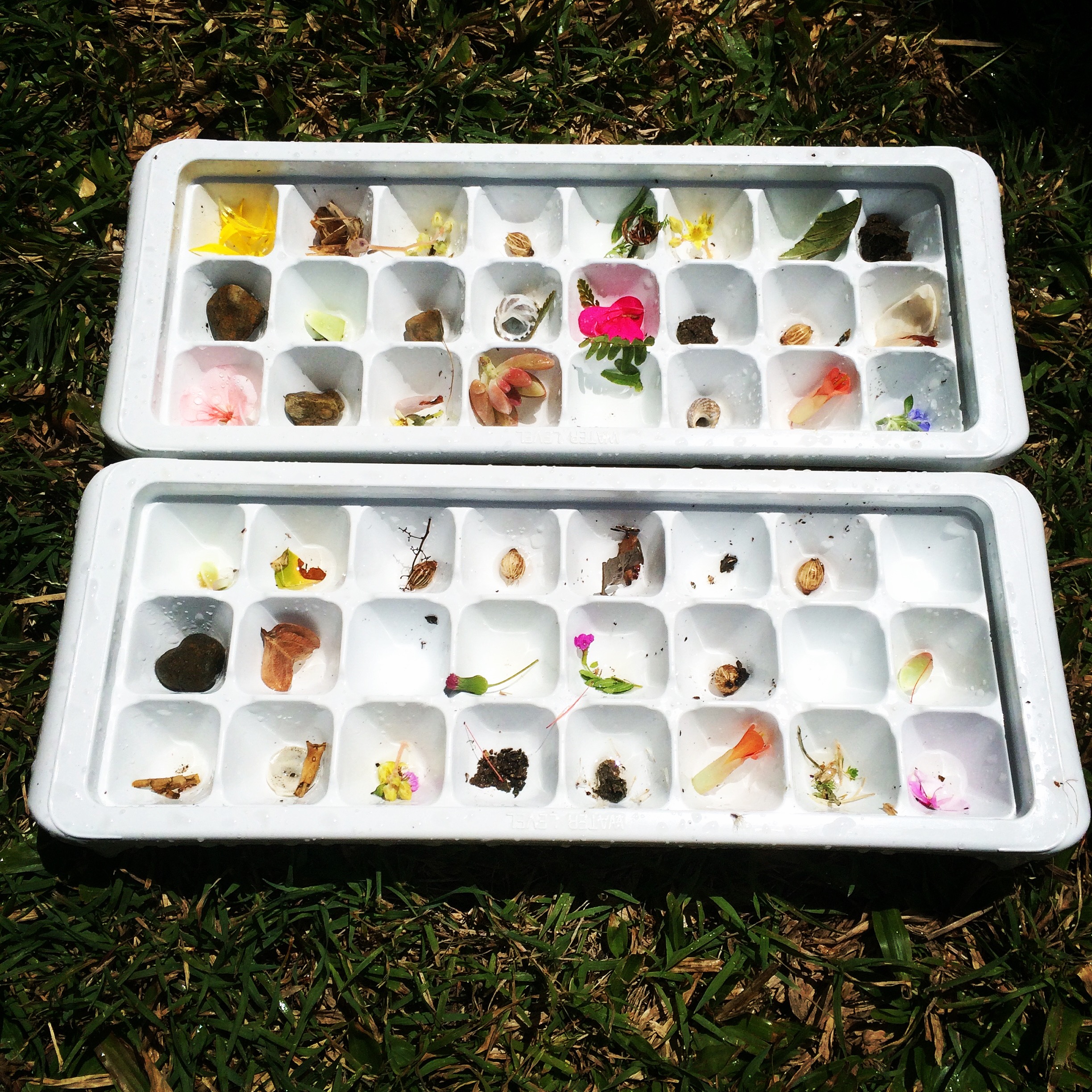 Step 3 – Once the kids have filled their ice cube tray, assist them to fill the ice cube trays up with water and pop into the freezer for a few hours.
Step 4 – Once frozen, remove from freezer and pop the ice cubes on a plate and have the kids explore, touch, feel etc the ice cubes. You can even run a bath and pop the ice cubes in there; my kids love ice cubes in baths.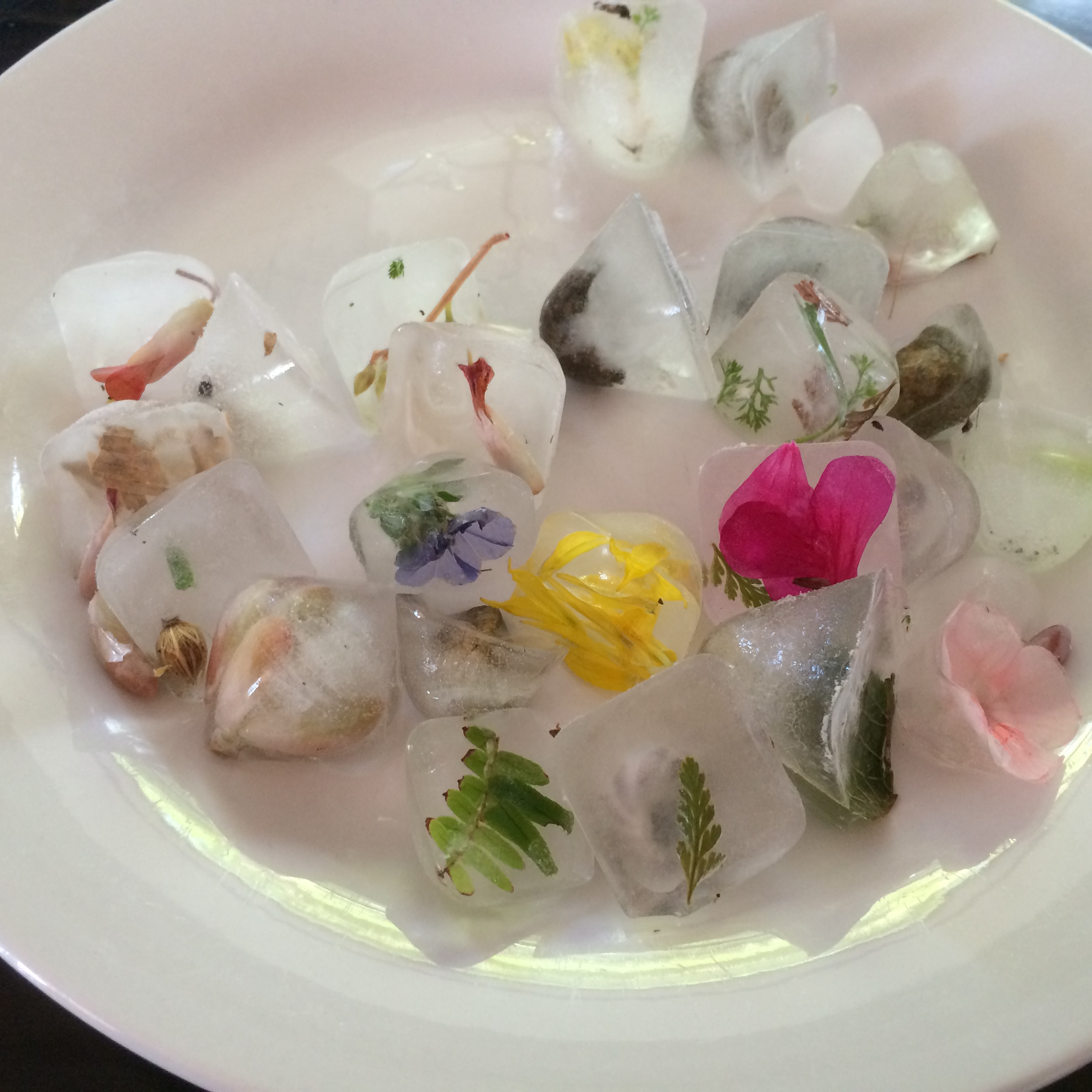 Additional Outdoor Activities for Kids
As I mentioned above there are 1000's of ideas out there for kids, but I wanted to share with you 2 of our all time favorites:
And though I might be met with resistance from Finlee and Chloe about going outside, I remind myself of a blog post I wrote called The Benefits of Outdoor Play for Kids and because of this I will continue to be persistent every… single… day… to get Finlee and Chloe outside.