Frozen Yogurt Icy Poles for Kids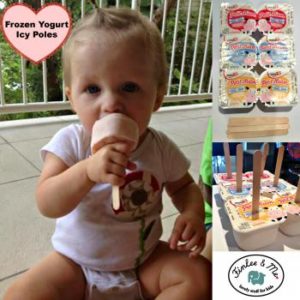 I am always on a mission trying to find simple, healthy, but yummy snack options that my little ones will love and I'm excited to say this frozen yogurt icy pole ticks all the boxes.
Directions
Step 1: Purchase you choice of small yogurt tubs and paddle pop sticks from the store.
Step 2: Take a knife and make a small hole in the middle of each yogurt tub (just a big enough hole for the paddle pop stick to fit), then place 1 paddle pop stick in each hole and then pop in freezer for 8-12 hours.
Step 3: Take out of freezer, run under warm water (will be easier to get out) and then let your little ones enjoy this very healthy snack option.
For additional recipes head to Finlee & Me Recipe Ideas