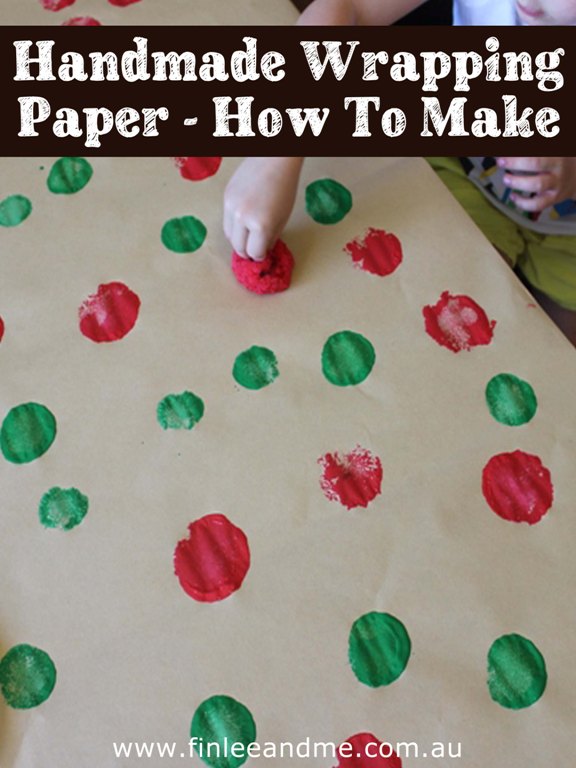 Wrapping paper just seems to be getting more and more expensive so why not utilise some of your kid's artwork or create some handmade wrapping paper specifically for the occasion. There are so many things you can utilise around the home to create your own handmade wrapping paper from creating stamps with potatoes, through to utilising kitchen utensils and the like or why not your kid's hands. If the wrapping paper is carefully opened by the recipient it can be a lovely treasure for them too so a win/win all around.
Materials needed for handmade wrapping paper activity for kids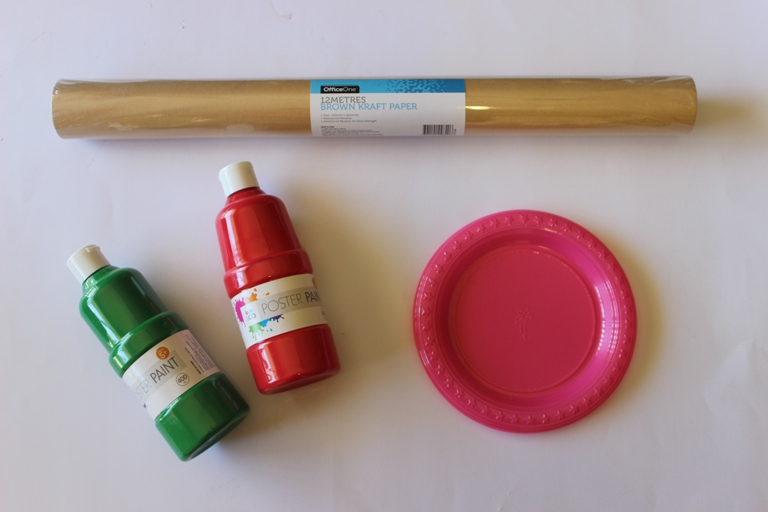 We've included some optional items below too based on how messy your kids get when they're making.  You can use any type of paper generally that you may have on hand as long as it's large enough to wrap a gift.
Brown paper or any large paper should be suitable
Craft paint, non-toxic, water based
Plastic plate or something to use as a palette for your paints
Stamps (optional) or use your children's hands or household utensils/items or make your own
Paint smock (optional)
How to make handmade wrapping paper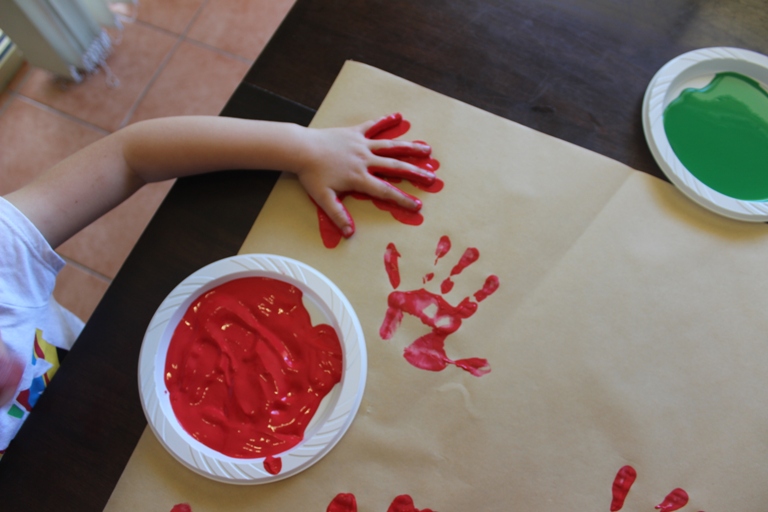 Step 1 –  Cut off a piece of your brown paper if you are using brown paper on the role and squeeze out some paint onto your paint palette or plate.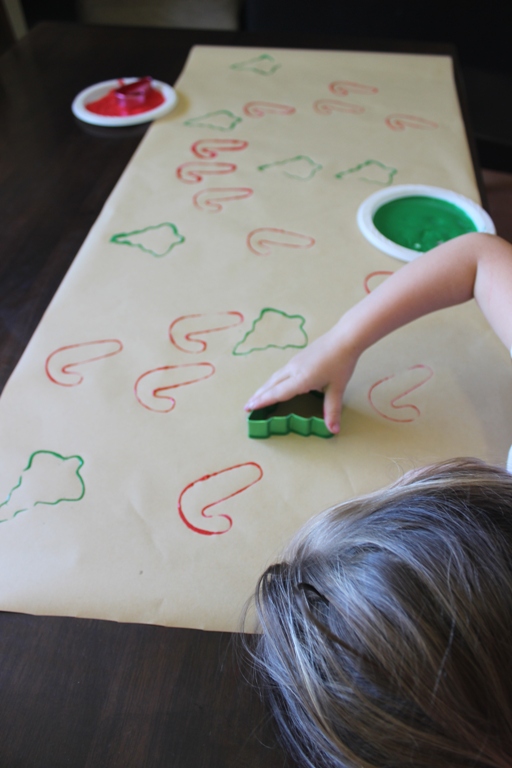 Step 2 – Using your stencil/stamp or kid's hand place your item gently in the paint. You can dab your stamp a couple of times on the plate to remove excess paint otherwise help them press their hand or stamp onto the paper. Depending on your child's age, you may wish to help them with placement otherwise, you can let them create their works of art.
Step 3 – Have your kid's switch paint colours if they wish and just make sure you wash hands in between colours or you can use it as an opportunity to show them how mixing colours works and the results you can create. You can also switch stamps, stencils or utensils to make their handmade wrapping paper as interesting as they wish to.
Step 4 – Pop your handmade wrapping paper aside to dry.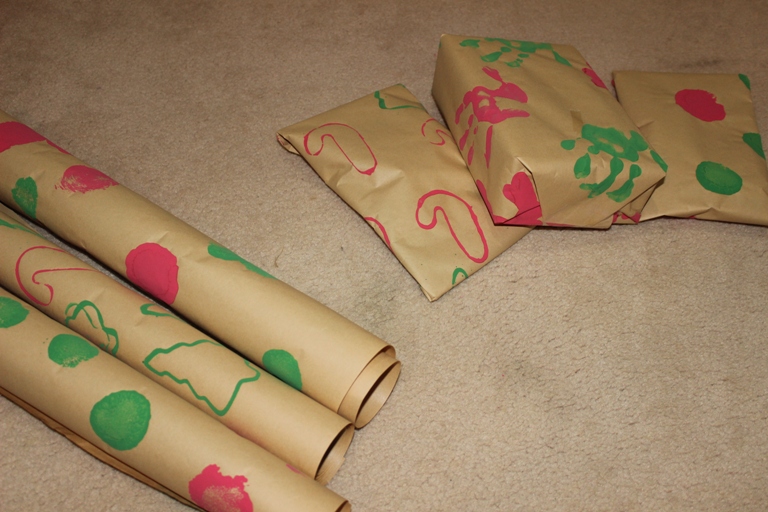 Step 5 – Then when the occasion arises you and your child can wrap the gift in their handmade wrapping paper.
Benefits of creating your own handmade wrapping paper
Creating your own handmade wrapping paper with your kid's is a great way for them to explore their creative side as well as learning colours and especially letting them experience the feel of the paint texture when it comes to dipping their hands in. Encourage them to squeeze it between their fingers and discuss with them what it feels like. Is it warm, is it cold, does it feel squishy or slimy and do they even like the sensation?
This is a great activity with your child to also help them with colour recognition and patterns too. You can discuss with them what a pattern is and how to make one whether it be with colour or different shapes.
We hope you enjoy creating your own handmade wrapping paper with your kids and would love for you to share some of your creations to our social media channels when you do.
Love to all,
Angela xx from Finlee and Me
Angela is an author, entrepreneur, blogger, mental health clinician and most importantly a mother. She explores various topics related to parenting/children on her blog and also in her three books: 30 Days, 30 Ways for Mothers to Take Care of Themselves, 30 Days, 30 Ways for Connecting with Your Child and Healthy Snack Ideas for Kids.
Connect with her on Facebook, Instagram and her website Finlee and Me.
Save