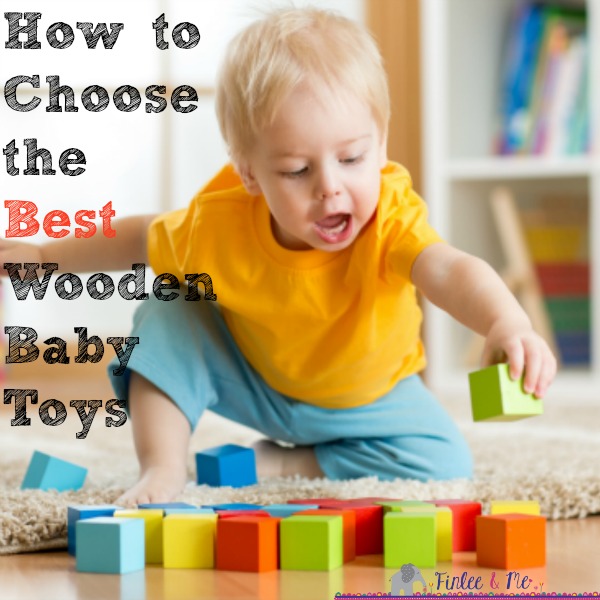 Wooden baby toys are quite the rage and naturally so. They are much safer than dubious quality plastic toys that can break, chip or worse, be loaded with chemicals like, lead and phthalates.
Now I don't have anything against quality BPA-free and phthalate-free plastic toys that are built to last, and honestly, my kids do have some of those. Think, Lego ™!!
But wooden toys have a special place in my heart. As a mum and as the owner of Australia's best online toy store for kids, I place a premium on wooden toys for several reasons:
They're built to last.
They offer great sensory play opportunities.
They're more resistant to breaking, chipping or getting smashed to pieces.
They're, as Amy F. Ogata, shares in her book, Designing the Creative Child: Playthings and Places in Midcentury America, "…symbol of timelessness, authenticity and refinement in the modern educational toy."
And most importantly, as Eric Steinman writes, "Wooden toys have been known to inspire inventive and truly imaginative play in children. This may be due to the versatility inherent in most wooden toys and the lack of dictated play required by so many beeping and whirring plastic toys."
As I shared earlier, educational toys are totally worth it as long as they truly help our children think and wooden toys do just that.
But, all that's fine, I hear you say. How do I ensure that I'm buying the best wooden toys for my baby?
Here are some of the tips I keep in mind when picking toys for Finlee and Chloe as well as when sourcing products for the store:
 1. Toys that use sustainably forested wood, which means that for every tree that's cut, another's planted, so your eco footprint remains intact.
 2. Wooden toys that are painted use non-toxic, lead-free, water-based paints that are completely child-safe.
 3. Baby wooden toys have smooth, rounded edges with no small parts that can break or worse, be swallowed by a child.
 4. Also, the size of the baby toy is important. According to the KidsHealth website, "Toys should be large enough — at least 1¼ inches (3 centimeters) in diameter and 2¼ inches (6 centimeters) in length — so that they can't be swallowed or lodged in the windpipe."
 5. While wooden toys may be chew-friendly for the teething baby, always double check to make sure that they're built well and what are the manufacturer's instructions.
 6. Make sure that wooden baby toys don't have strings longer than 7 inches or parts that can become pinch points for little fingers.
 7. Always, always check for safety marks and standards that indicate that the toy has passed all tests and conforms with a list of safety requirements.
So, there you go. Everything you need to know so you can choose the best wooden baby toys for your bundle of joy.
The next time you're shopping with us, you know that all the wooden toys you see here are triple-checked to be completely safe and of course, tons of fun for your babies.
View our entire range of wooden toys now from Finlee and Me.