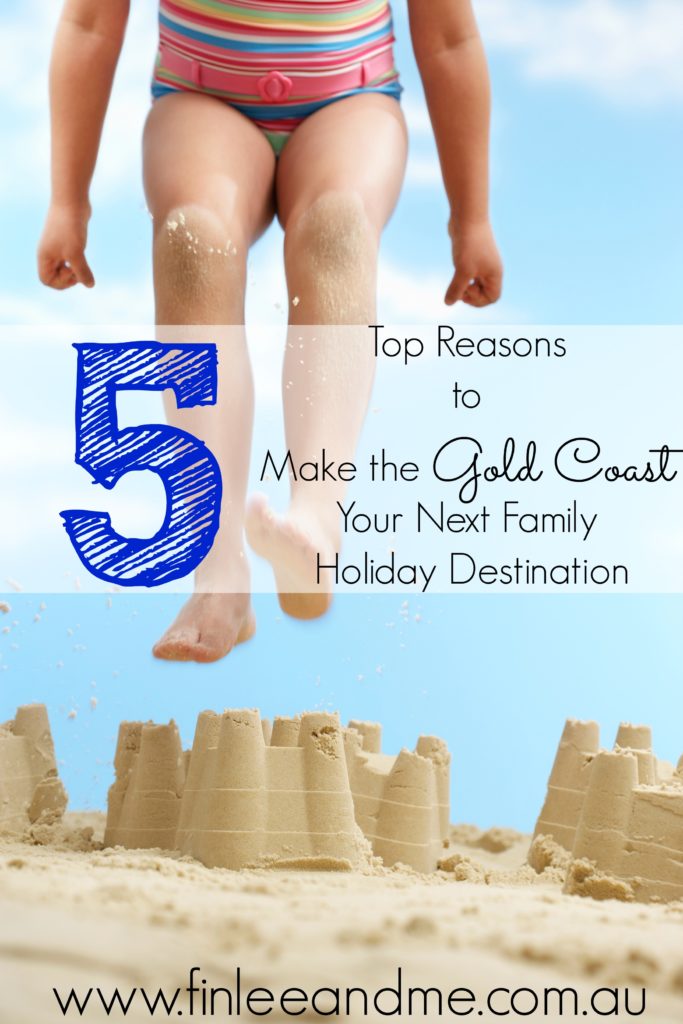 A collaboration between Novotel and Finlee and Me
The Gold Coast is a holiday destination that I've been traveling to since 2002 when I came to Australia to complete my Masters of Social Work degree. In fact, it's where I met my husband for drinks during my masters degree and we've been together ever since; 15 years to be exact. So the Gold Coast holds a special place in my heart.
Gone are the days of my husband and I holding hands on the beach, having a quiet drink on our veranda and sleeping until 10:00am, as it's now been replaced with being woken up at 5:00am by our kids Finlee and Chloe, building sand castles and swimming until we look like wrinkled grapes. The Gold Coast is still just as magical, but in a kid friendly Gold Coast kinda way.
Kid Friendly Gold Coast – Top 5 Reasons to Make the Gold Coast Your Next Family Holiday Destination
The Gold Coast has 100's of things that are kid friendly, close in proximity and reasonably priced, but I'm going to focus on the top 5 reasons why you should make the Gold Coast your next family holiday destination as I'd never be able to fit in everything.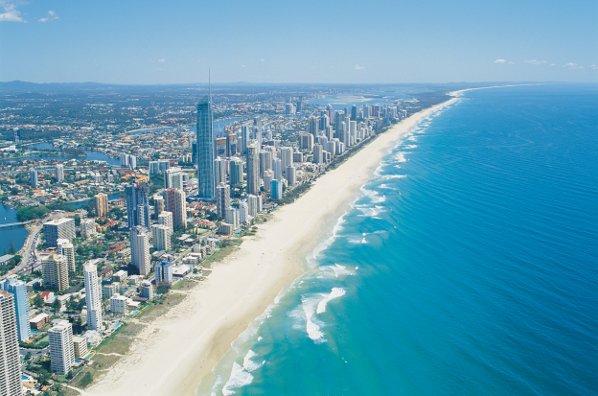 #1 Reason – The Beaches
The Gold Coast has no shortage of beautiful beaches. The beaches stretch for over 72 km's of Queensland's best beaches, provide endless hours of fun and are a low cost activity. So pack a picnic, pick up some sand toys/ball at a local shop, sunscreen up and head on down to the beach. For the best beach spots the Gold Coast has to offer, take a look the 7 Best Beaches on the Gold Coast by Metropolist.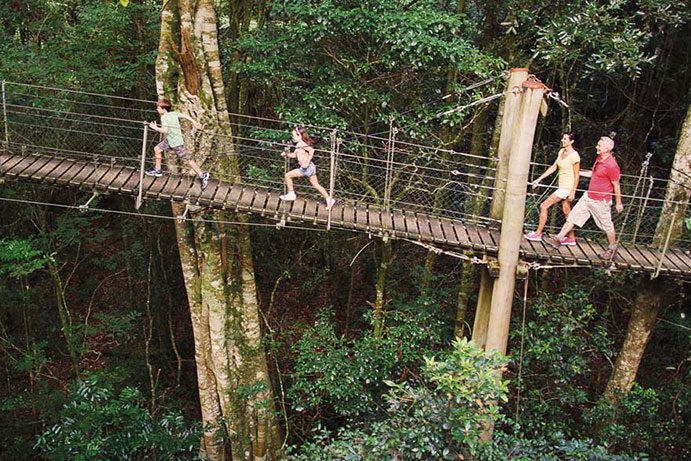 #2 Reason – O'Reilly's Tree Top Walk
The Gold Coast isn't just about beaches, it also has spectacular activities that include the beautiful rain-forest and a way for kids to connect with nature and get away from the world of technology.
Take a day trip to Lamington National Park and go on O'Reilly's Tree Top Walk. It's a brilliant adventure for kids where they'll be suspended 15 metres above the ground, while walking across 9 suspension bridges and they'll even get a chance to enjoy a bird's eye view from a deck 30 metres above ground in a fig tree over the walkway.
Best of all this adventure is FREE!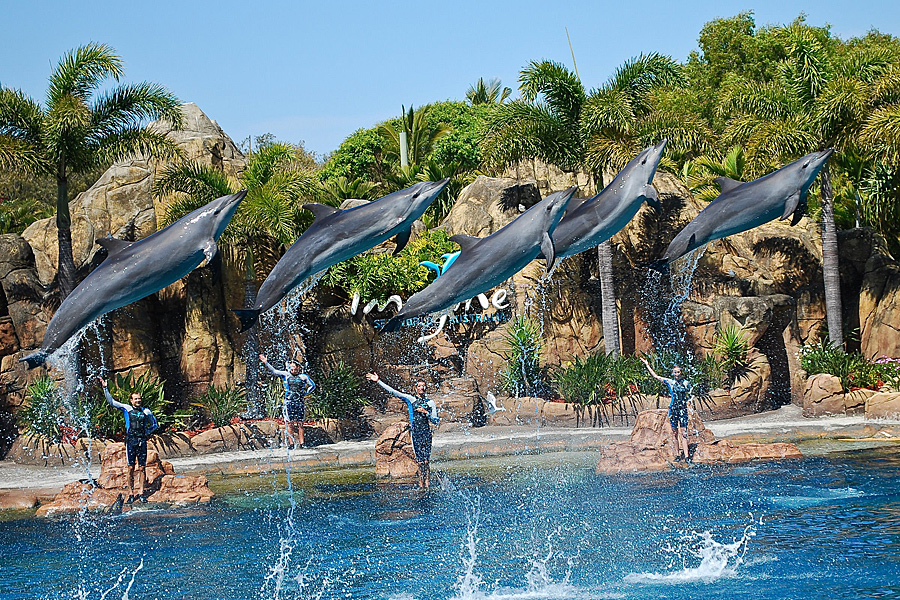 #3 Reason – Theme Parks
There is no where else in Australia that you'll find not one, not two, but five theme parks that will have kids of all ages squealing with excitement. From brilliant shows, to fairy floss, to petting zoos, roller coasters and every souvenir gift you can think of; the Gold Coast Theme parks are where childhood memories are created.
I would like to note, that entry to the theme parks, cost of food and souvenirs will tap into your weekly budget, so have be prepared for this cost. I find it's best to search online to see if you can buy season passes, look for coupons on the back of shopping dockets etc, but make sure to shop around and you'll be amazed at some of the deals you can find.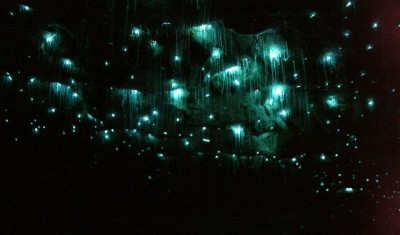 #4 – Day Trip to Mount Tamborine
Pack the kids up and head to Mount Tamborine for the day. A stunning drive inland and you'll make your final destination to the village of Mount Tamborine. This quiet village has so much to offer the family: from hikes, to markets, waterfalls, the Mount Tamborine Glow Worm Caves and more.
I highly recommend leaving first thing after breakfast so you can fit everything in.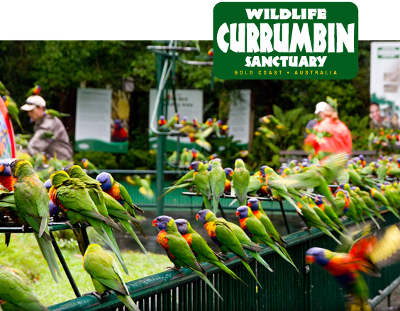 #5 Currumbin Wildlife Sanctuary
I can understand why Currumbin Wildlife Sanctuary has been voted the Gold Coast's most popular tourist destination to visit.
With so much on offer, you should not hear the word "I'm bored" during your time at Currumbin Wildlife Sanctuary. From feeding the kangaroos, to cuddling a koala, feeding the lorikeets, listening to the sounds of the didgeridoo, testing out the tree-tops ropes course you can be sure that your kids will sleep well when your turn to your hotel room.

Family Friendly Hotels at the Gold Coast
With a few weeks left of school holidays my family and I decided to head a hour south to the Gold Coast. We needed some time to have fun, connect and to create childhood memories and we were super excited to do this while checking out the new Family&Novotel initiative and exploring the kid friendly Novotel at Surfers Paradise.
So what is the Family&Novotel offer you ask? The Family&Novotel offer was launched in late 2016 to encourage Australian families to travel locally and not head overseas. Novotel wants to take a lead in family friendly hotels and hence created the Family&Novotel initiative.
The Family&Novotel is about creating your home away from home by bringing you family-friendly benefits such as but not limited to:
Two children up to age 16 stay free when sharing their parents' room
Free breakfast for children under 16
Welcome gift for children
Complimentary cartoon network
Extended check-out till 2pm on Sundays
Special equipment for babies available to parents (bottle warmers, change tables etc) making it easier for them to travel with less luggage
A balanced and nutritious menu designed specifically for children
As you can see from the 7 benefits mentioned above Novotel is trying hard to cater for kid friendly family holidays.
We arrived at Surfers Pardise and quickly realised that the Novotel, is literally located right in the heart of Surfers Paradise. We had everything at our finger tips: Strike Bowling, Timezone, Woolworths, the beach, public transportation; making this a very kid friendly holiday destination. Parking with the Novotel is also great because they only charge $15 per day vs the $60.00+ I researched at other locations.
We quickly checked in and headed to our room. What a delight it was to open the door and see not one, but two separate rooms; kids have one room and parents have another. You can equally imagine how excited Finlee and Chloe were when they walked around the corner and spotted their free welcome gift.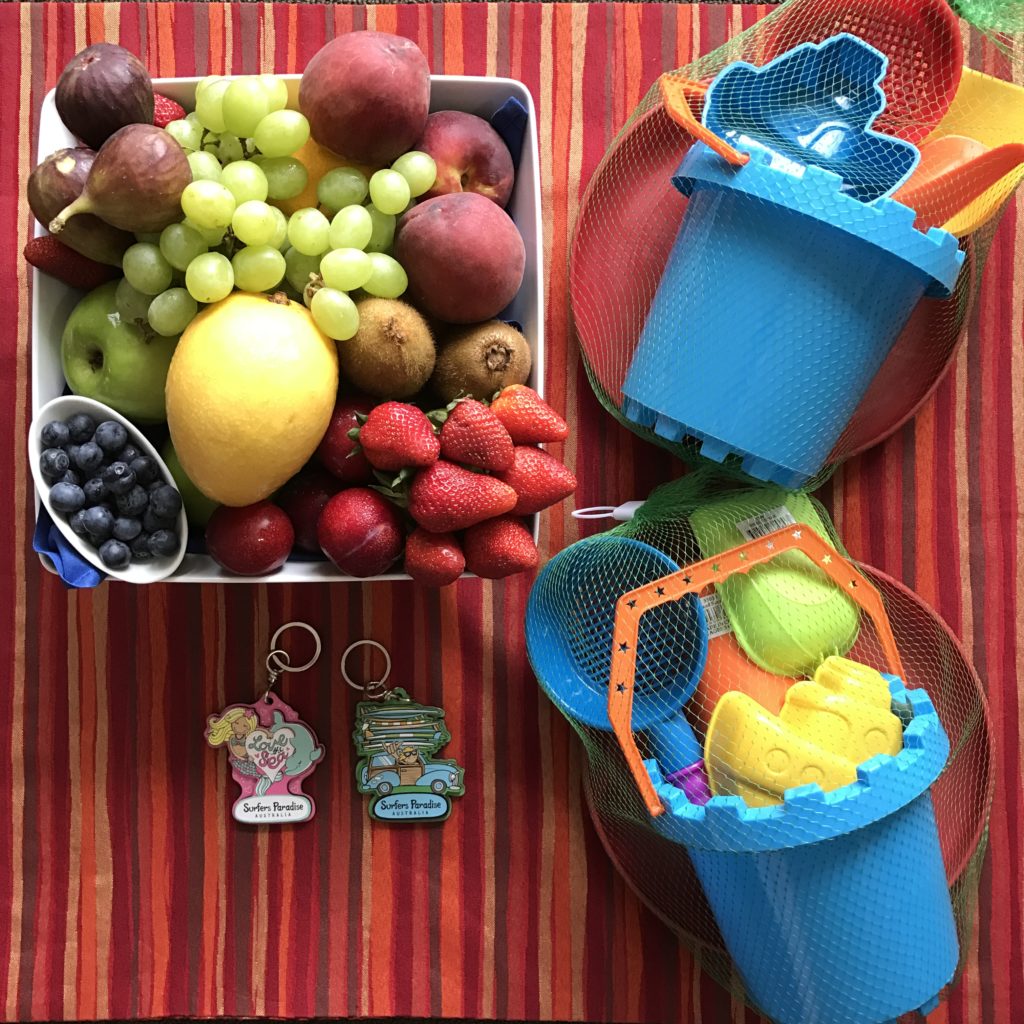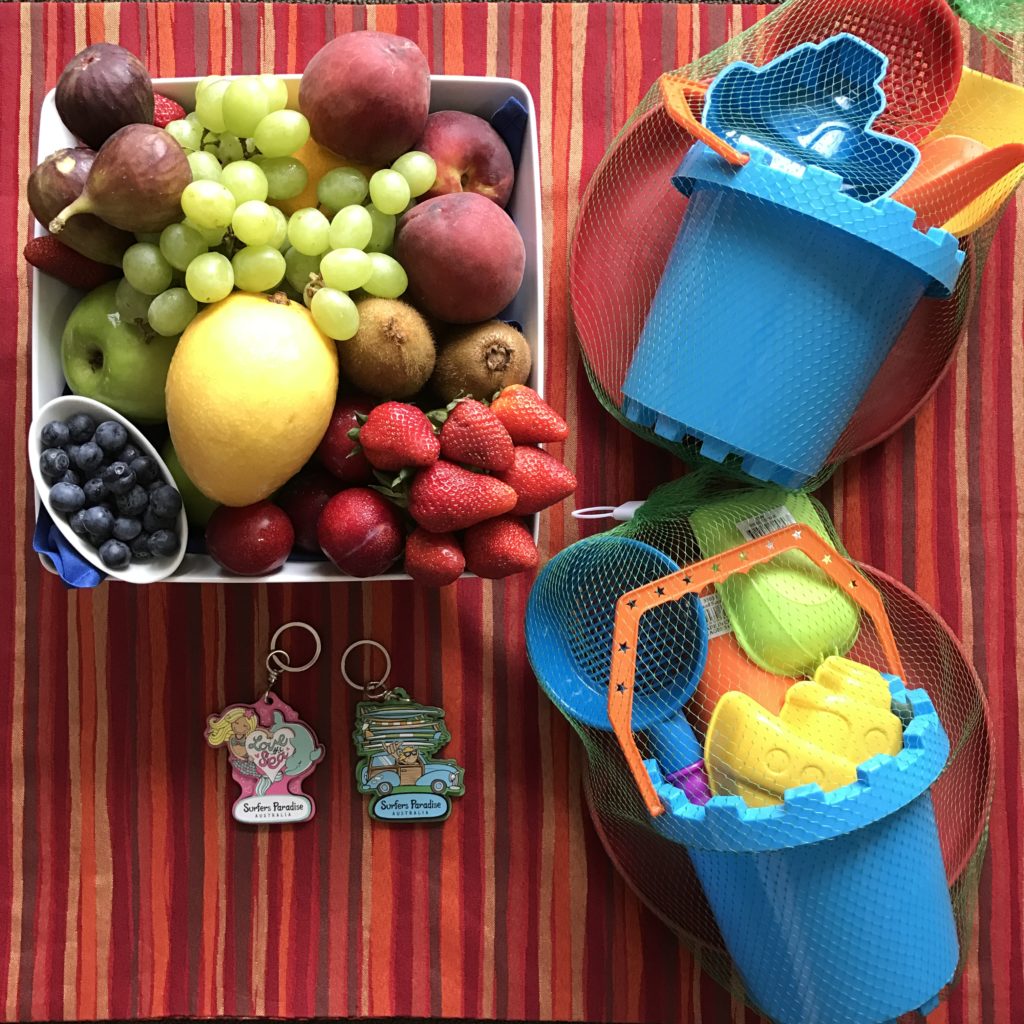 It didn't take long for the kids to rip open our suitcase and quickly put on their swimming suits so they could head down to the pool.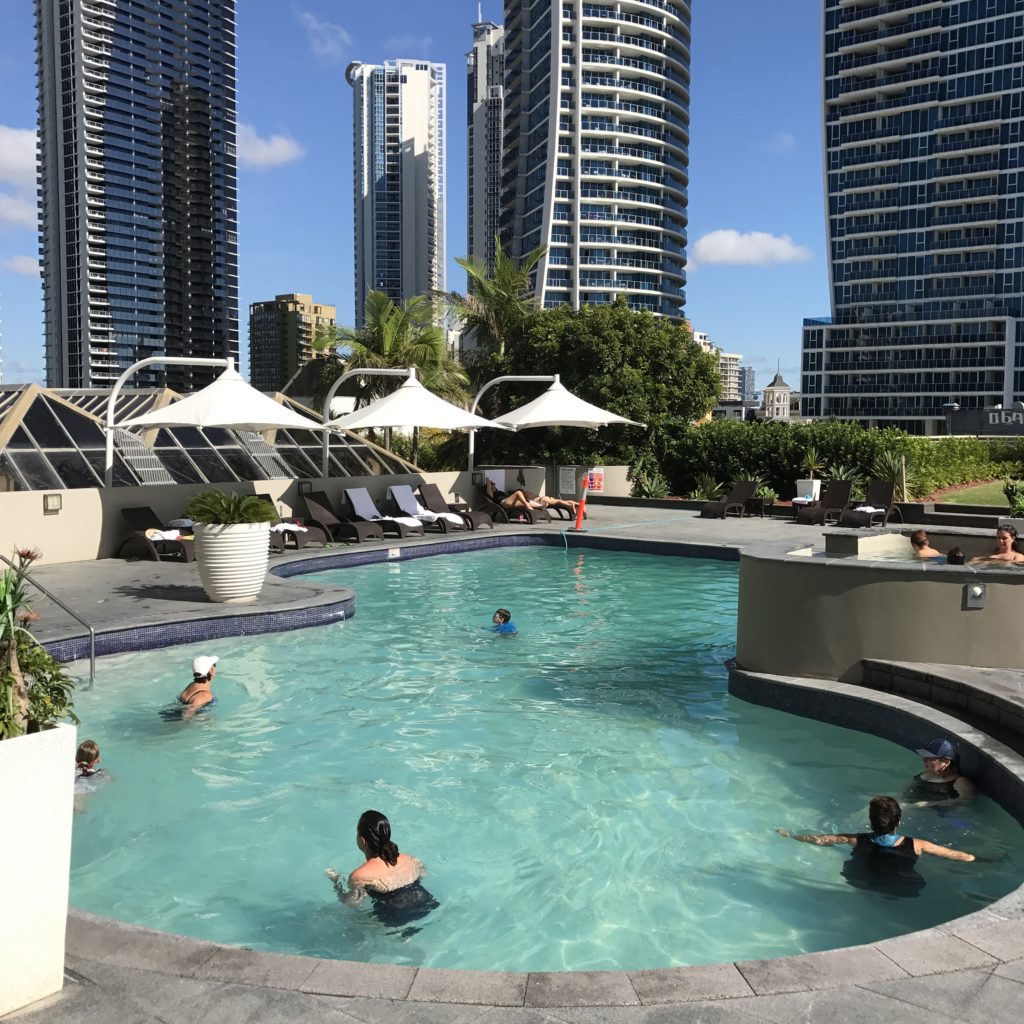 I loved that the pool was a good size, the kids could actually have a play without running into other families and there was always a nice supply of towels ready for us when we got out. **Added bonus – you can order mojitos from the bar and they deliver; hubby was super happy.**
After a long day of splashing in the pool, eating at the Hard Rock Cafe Surfers Paradise and stuffing our faces with Ben & Jerry's ice cream; it was no surprise that everyone was exhausted and ready to chill in the air con and watch TV.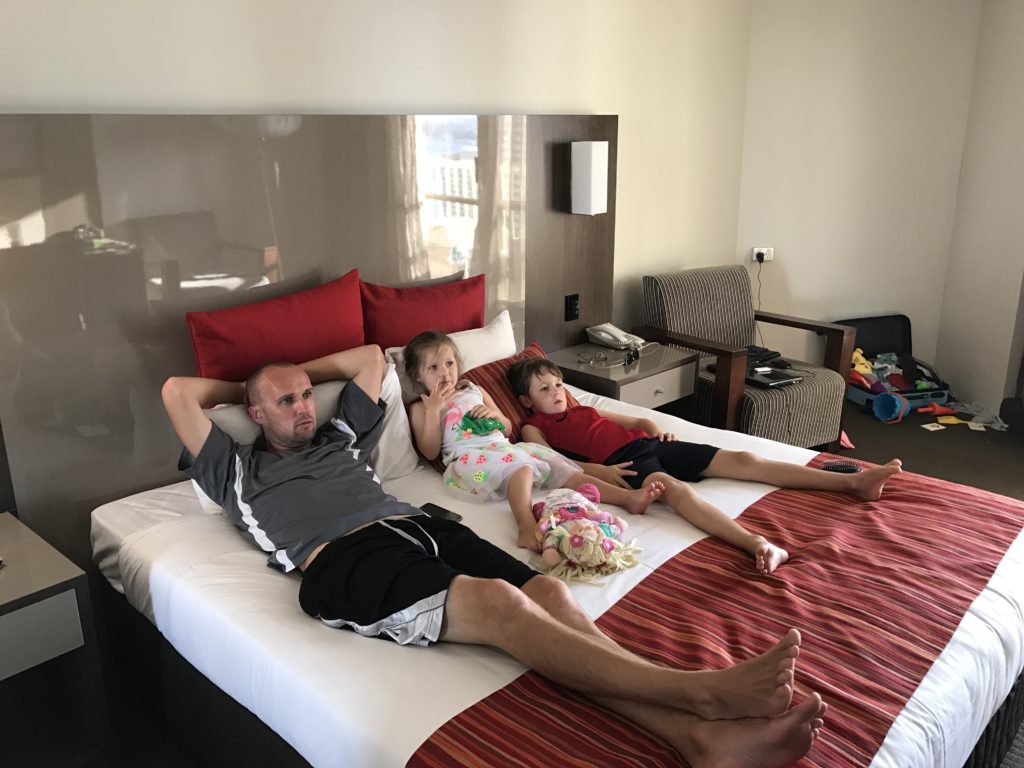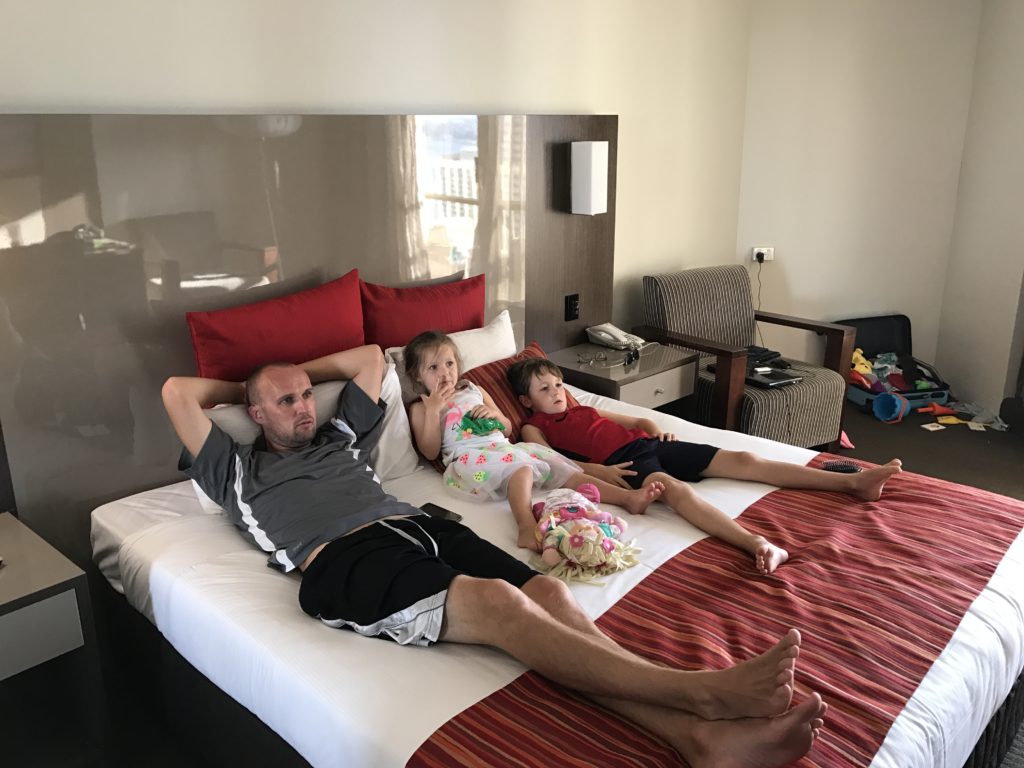 We woke up the next morning (5:00am) and headed down to the all you can eat breakfast (added bonus Finlee and Chloe ate free under the Family&Novotel initiative).
We were treated with a beautiful selection of fresh fruits, fresh breads, a bakery section and also a variety of hot foods (eggs, pancakes, sausages, bacon, hash browns etc).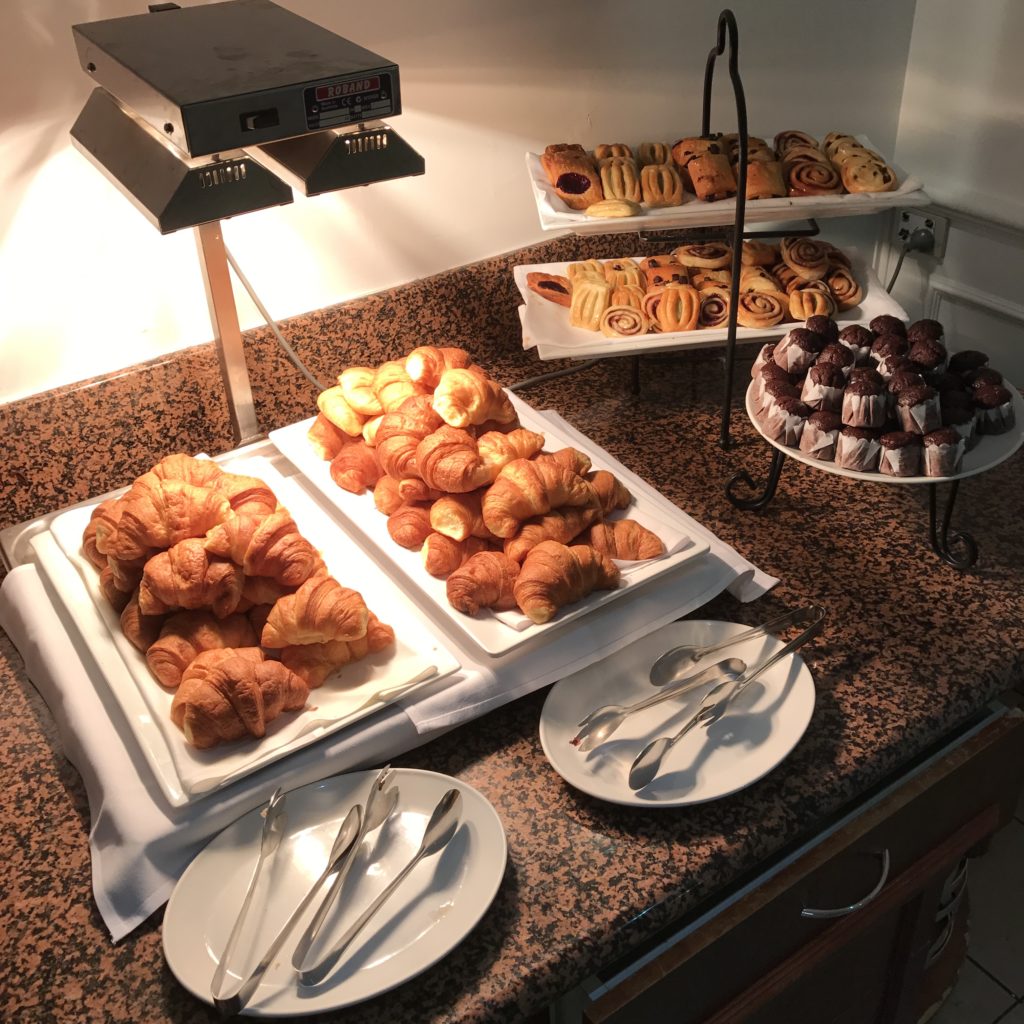 We then headed up to our room to let our food settle. We also took this time to brainstorme what we wanted to do over the next few days and I'll share some of our kid friendly Gold Coast activities below.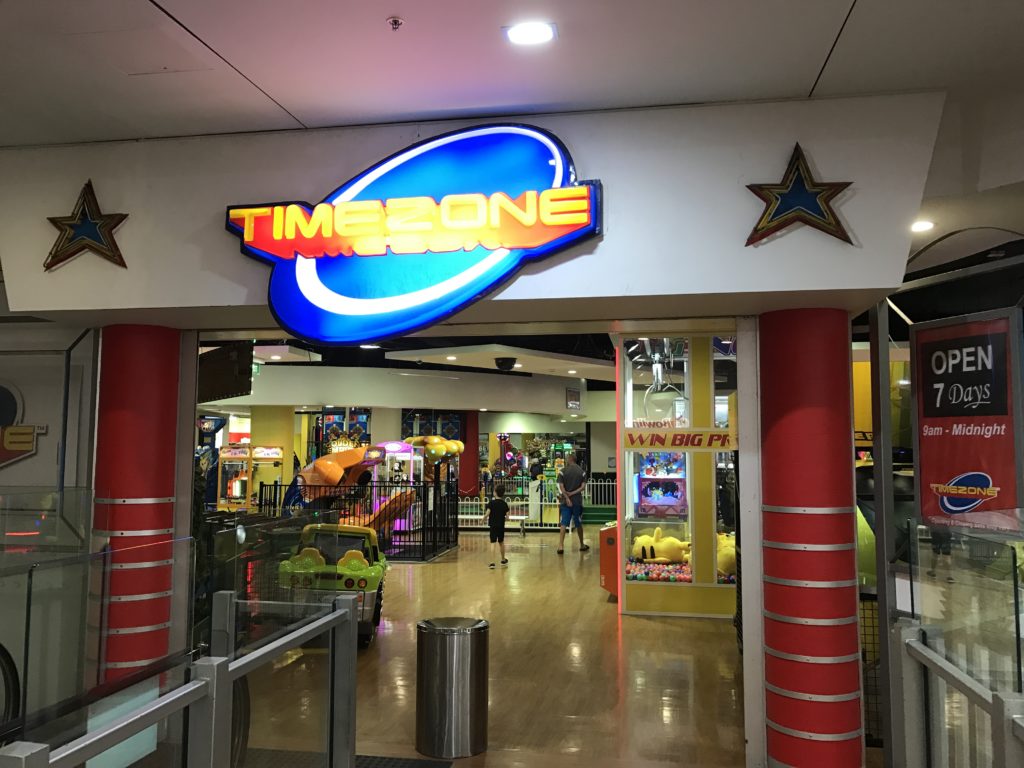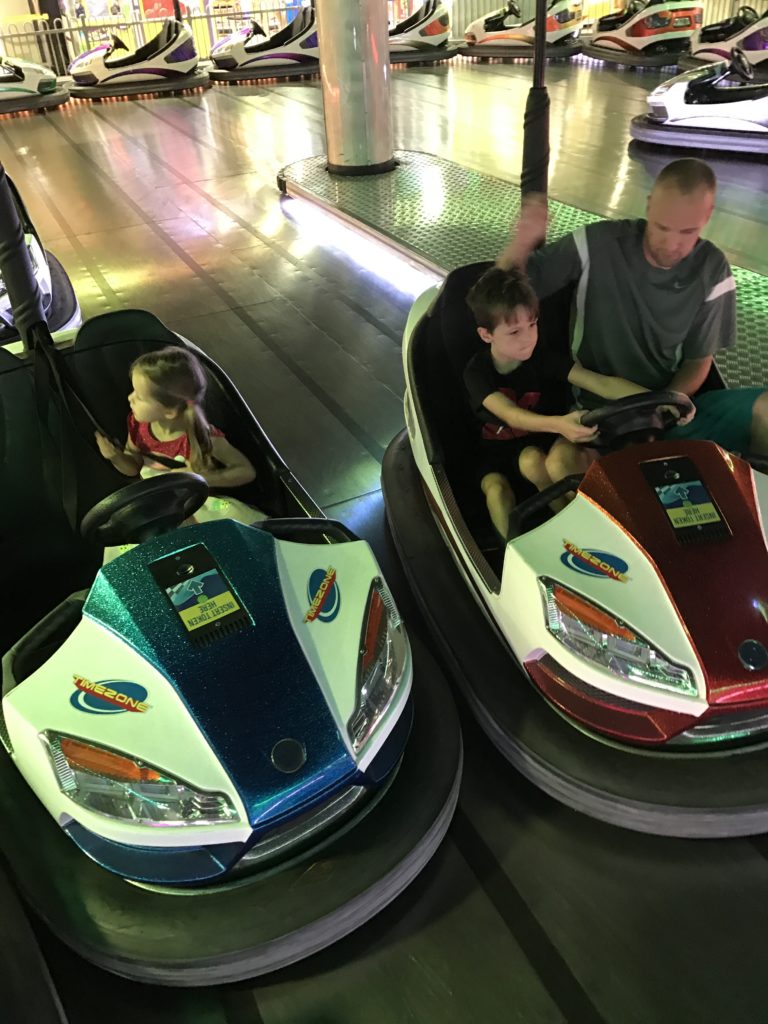 One of our adventures at kid friendly Gold Coast included a trip to Timezone (which is located in the same building as the Novotel Surfers Paradise). I don't know what it is about gaming places like Timezone, but my kids and husband can spends literally hours in the place (2.5 hours for us, but hey whose counting).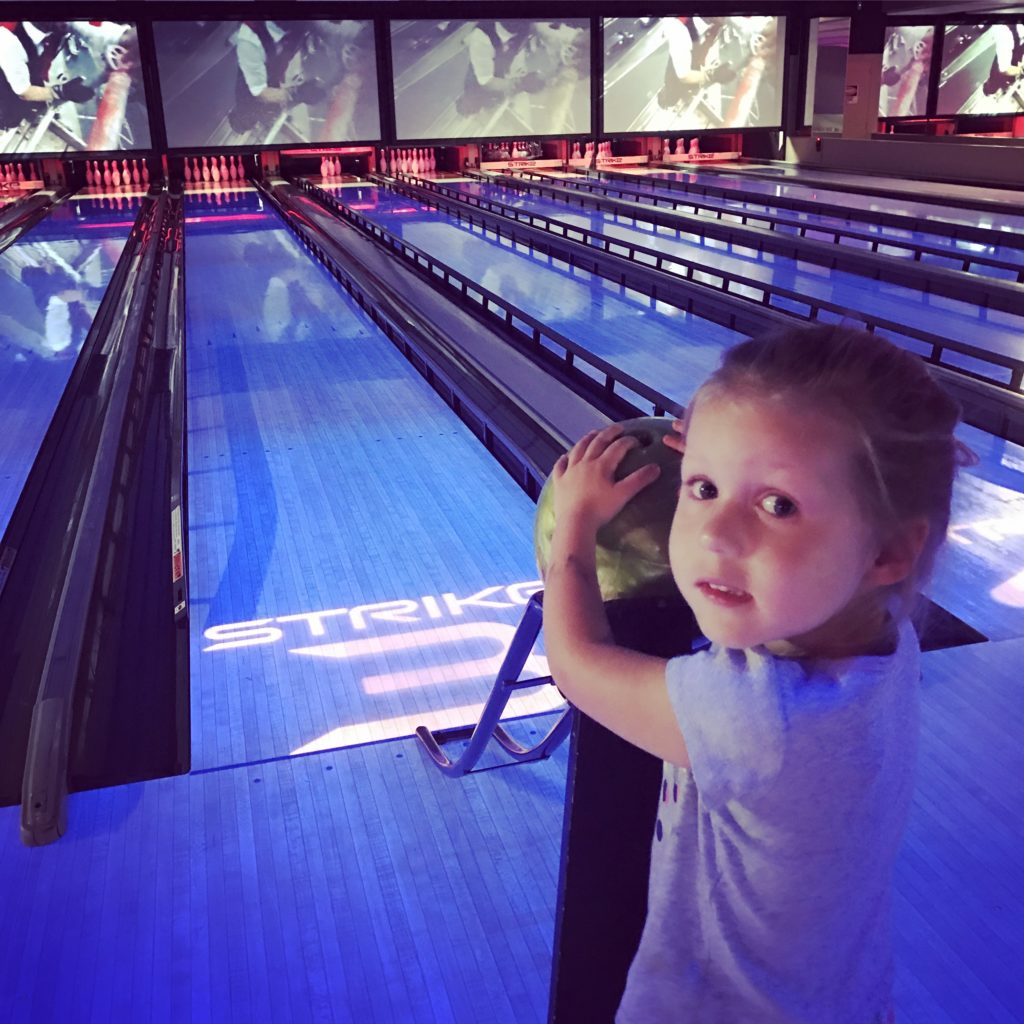 Chloe my 3 year old had never been bowling, so we used a coupon from our Entertainment Book and headed to Strike Bowling Surfers Paradise. What a blast we had and it was less than a 5 minute walk from Novotel.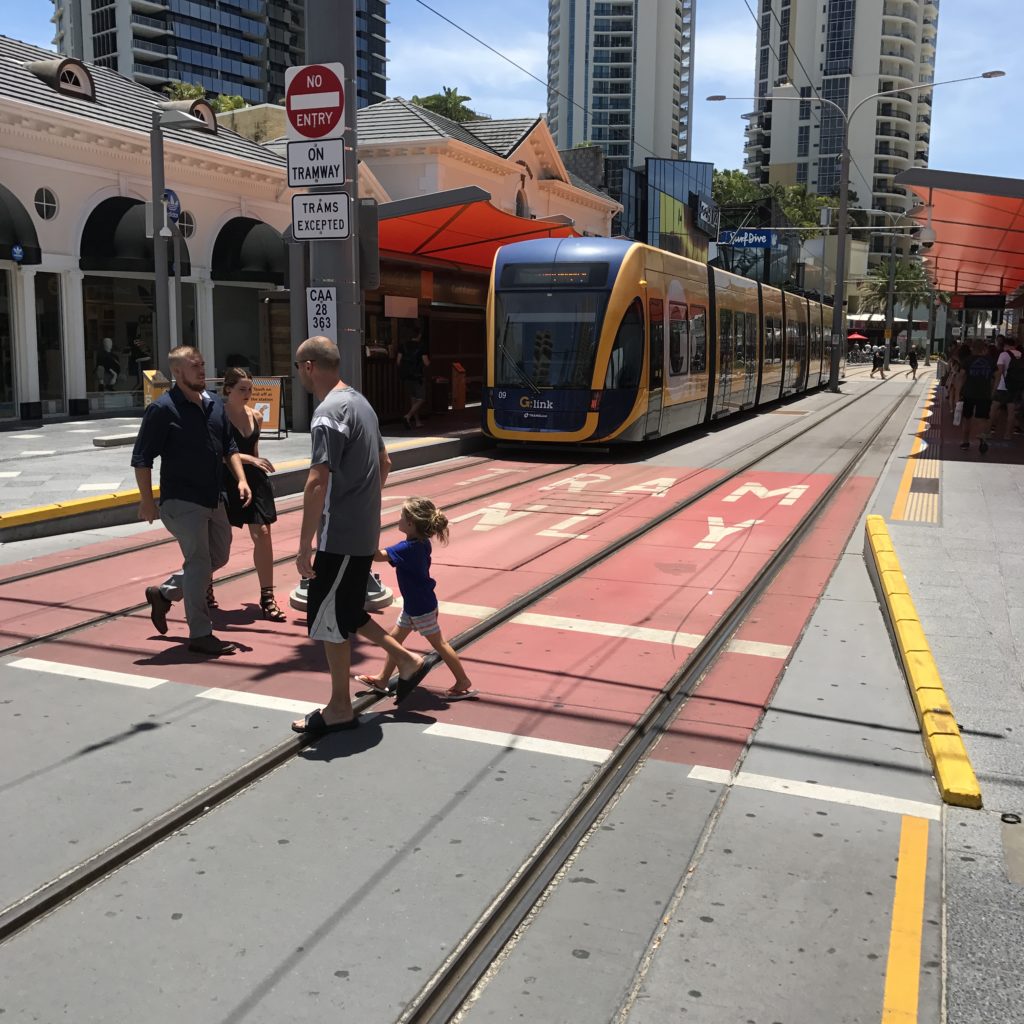 We contemplated going on the new tram line, but due to the heat we decided not to. However, when staying at the Novotel the tram line is situated directly across the road and the trams come very frequently.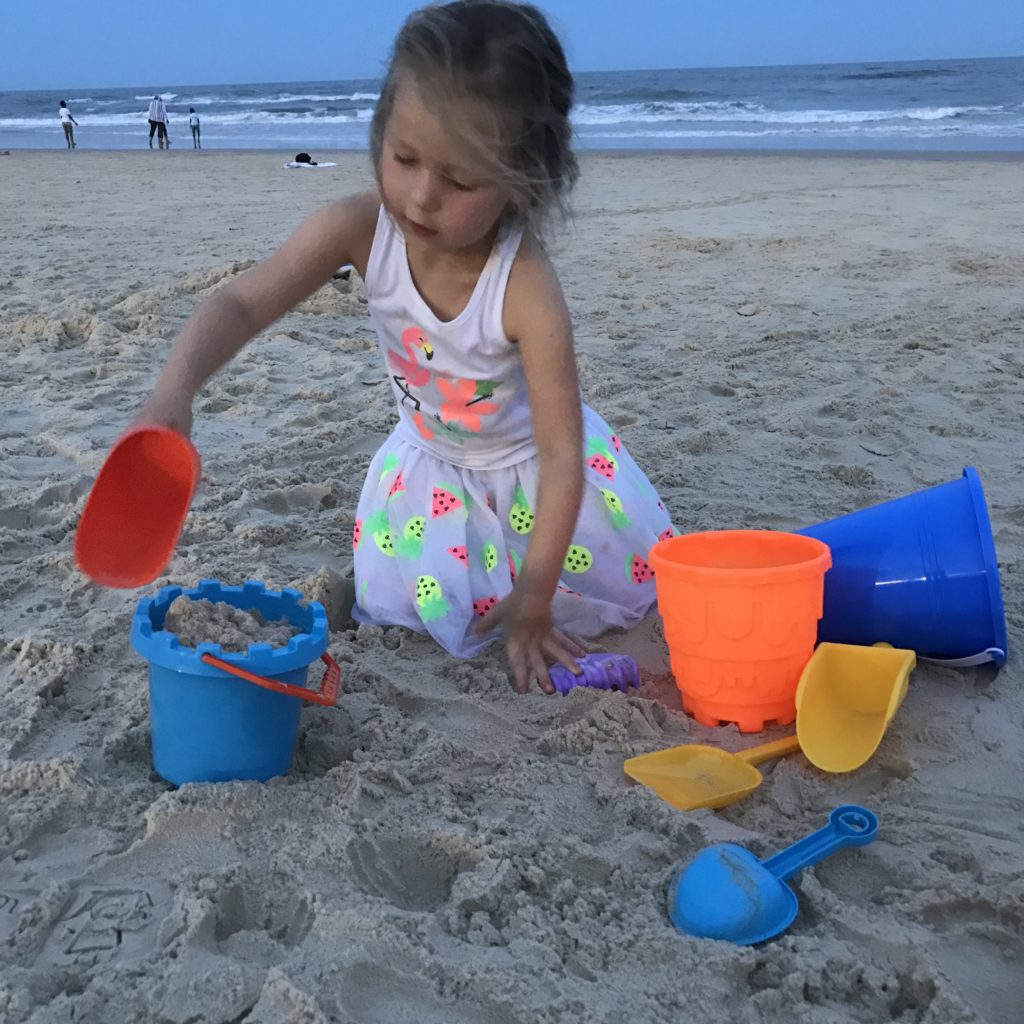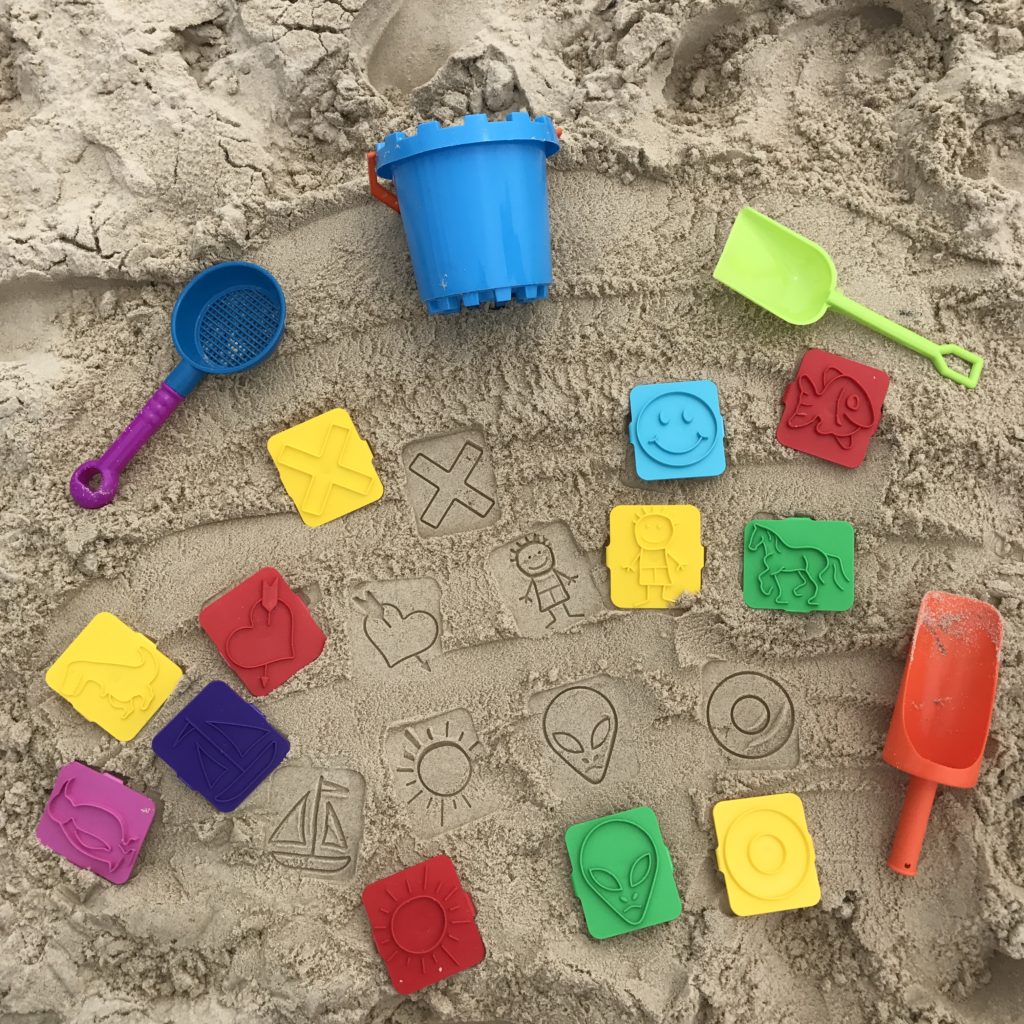 You can't head to kid friendly Gold Coast without heading to the beach at least once a day. The kids could spend all day at the beach, but because of the heat wave we had during out time at the Gold Coast, we could only stay for short periods. Finlee and Chloe played in the sand, built sand castles, got creative with the Finlee and Me beach stamps, swam in the ocean and relaxed on our beach mat.
What goes great with the heat? Ice-cream! We ate ice-cream every day while on our holiday and if would have allowed it, the kids would have eaten ice-cream for breakfast, lunch and dinner. There are 3 ice-cream/gelato shops within 5 minutes from the Novotel which include: Ben & Jerry's ice-cream, Baskin-Robbins and Gelatissimo. I should note we used coupons for all of these places from either our Entertainment Book and also the back of a Woolworths docket.
It was great to get away from Brisbane and relax as a family. Since we live so close to the Gold Coast we don't always visit the top 5 places that I listed above because we always like to do different things while we're there.
In the fast paced world we live in, it's so important to take a break from everyday life and to connect as a family. And remember you don't have to spend $10,000's of dollars to go overseas, when you have a brilliant initiative like Family&Novotel right here in your own backyard.
With over 22 Novotel hotels located across Australia, incorporating their family friendly benefits, you're bound to find a Novotel hotel for your next family holiday getaway. To view all the available Novotel family special packages head directly to their site: Novotel Australia.
Where in Australia would you like to visit with your family?
Angela
About the Author
Angela is an author, entrepreneur, blogger, business coach, mental health clinician and most importantly a mother. She explores various topics related to parenting/children on her blog and also in her four books: 30 Days, 30 Ways for Mothers to Take Care of Themselves,  30 Days, 30 Ways for Connecting with Your Child ,  Healthy Snack Ideas for Kids and 30 Days of Christmas Cheer – A Month of Holiday Traditions and Memory Making.
Connect with her on Facebook, Instagram and her website Finlee and Me.