Kids Bedroom Decorating Ideas
Decorating your child's bedroom has never been more fun. Children love exciting décor just as much as adults love to buy it for them.
Dreams are made in bedrooms and what better way than to create a wonderful place for a child to dream than using Finlee & Me's kid's bedroom decorating ideas.
Decorating is especially useful when the décor is multi-functioned, and doesn't just look fabulous but can also be applied for a secondary use! Below are five top kids bedroom decorating ideas by Finlee & Me:
1. Twinkle Twinkle Kids Teepee
Create beautiful memories with your child in the Twinkle Twinkle Kids Teepee. Perfectly named, as the soft white lights around the edges of the teepee create the perfect effect.
Imagine reading in a special tepee such as this or simply using it for quiet play. This darling kid's bedroom decorating idea is one to add to your wish list. An advantage of this especially adorable tepee is it can be used indoors.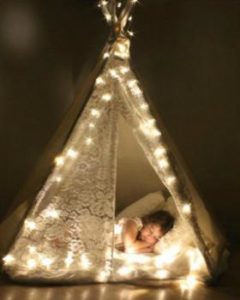 2. Personalised Night Light
For those nights where something that makes a child feel safe and loved, use a personalised night light. An excellent décor addition to your child's room, plus the décor aids in your child learning their name and how to spell it. Looks extra awesome at night, when turned on.
The light is soft enough for night time feeds and nappy changes to not fully wake the child up from their slumber and is a great keepsake product. This would make a great personalised gift.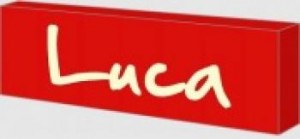 3. Bean Bag or Bean Chair
Plush and comfy seating chairs create comfort in a kid's bedroom. Bean bags and bean chairs are perfect for a child's room. Great to look at and comfortable to sit on, your child will love it. Perfect for children aged 1 to 5 years old. And easy to move from room to room.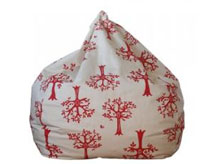 4. Felt Ball Rugs
Now you can have décor around the home that will withstand the roughness of play and rolling around from a baby. Our Felt Ball Rugs are 100% handmade. These gorgeous rugs are not just made for kids in mind, but also have the style to match an adult's taste.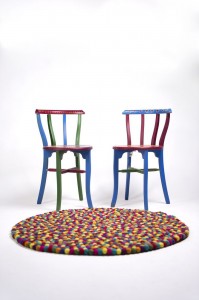 5. Kids Growstick
A keepsake that treasures growth and fun. A kid's growstick is a must for a kid's bedroom. If you ever move homes, you can take the growstick with you and add to their new room. Don't leave the memories behind with this great decorating idea.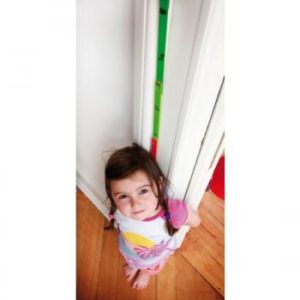 For the best kid's bedroom decorating ideas, your kids will love Finlee & Me's complete range. View more of Finlee & Me's adorable baby and kids range here.