If you're anything like me, the fact that I would even consider using the word mud kitchen in one sentence is enough to make me want to start rocking in a corner. However, over the last 12-18 months, one of the things I've been trying to work on is to put my reservations aside (mud going all over my back yard, mud all over my children) and to think about allowing my kids to be a bit more free.  So when my Dad told me he was coming over from Canada to visit us, it didn't take much for me to start planning "operation build a mud kitchen for my kids."
What is a Mud Kitchen
Around the world, there are numerous names for the mud kitchen such as: mud pie kitchens, outdoor play kitchens, outdoor mess kitchen and of course: mud kitchen. Regardless of the name, a mud kitchen is a must have for any outdoor play space as it offers an array of development benefits to any child.
A mud kitchen provides a valuable outlet for children of all ages to connect with nature by taking elements of inside play and re-creating it with outside play/nature. By creating a mud kitchen, your actually creating an educational space which will allow children to use their imagination, experiment with cause and effect and develop multiple skills that will build their foundation for the future. In a nut shell, allow your kids to get messy as the benefits far out weigh the negatives (like cleaning up).
Making a Mud Kitchen
When making a mud kitchen it's important to consider some important things which I'll mention below:
Step 1: Choose a location – when choosing a location for your mud kitchen, keep in mind that the space is going to get muddy/messy because kids are busy being creative, so don't choose a location like where your laundry hangs. The other thing to consider is that in order to have mud, one needs water, so you'll want to choose a location where the children will have access to water.
Step 2: Cost of supplies – building a mud kitchen doesn't have to cost a fortune. Before heading to a store to buy everything new, make sure to check out Gumtree which is a free local classifieds for the area you live in. My Dad and I were able to get our coffee table for $30, which was a bargain as it was already varnished, legs were on and it was in great condition. Also for accessories, (wooden spoons, pots, pans etc), head to your local OP Shops like Vinnie's, Salvos etc as they have some wonderful bargains. Lastly, before you head to your local hardware store, make sure to talk with family and friends to borrow things like a saw, power drill, screws, paint etc as this too will save you on funds.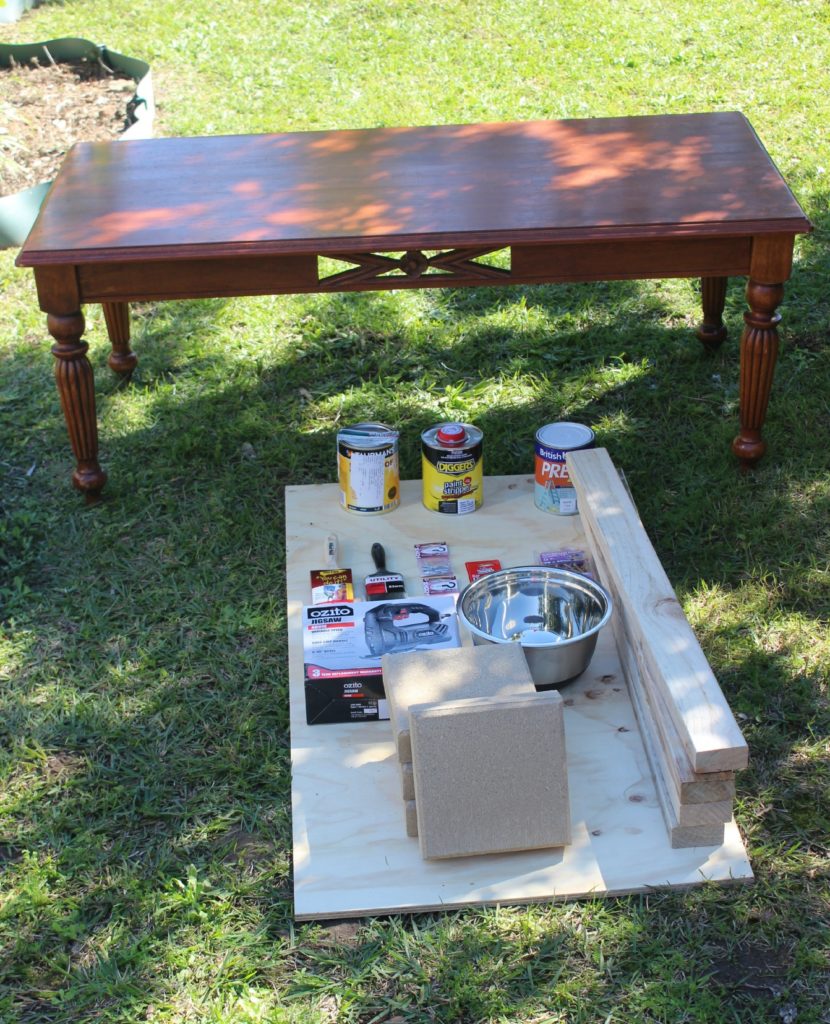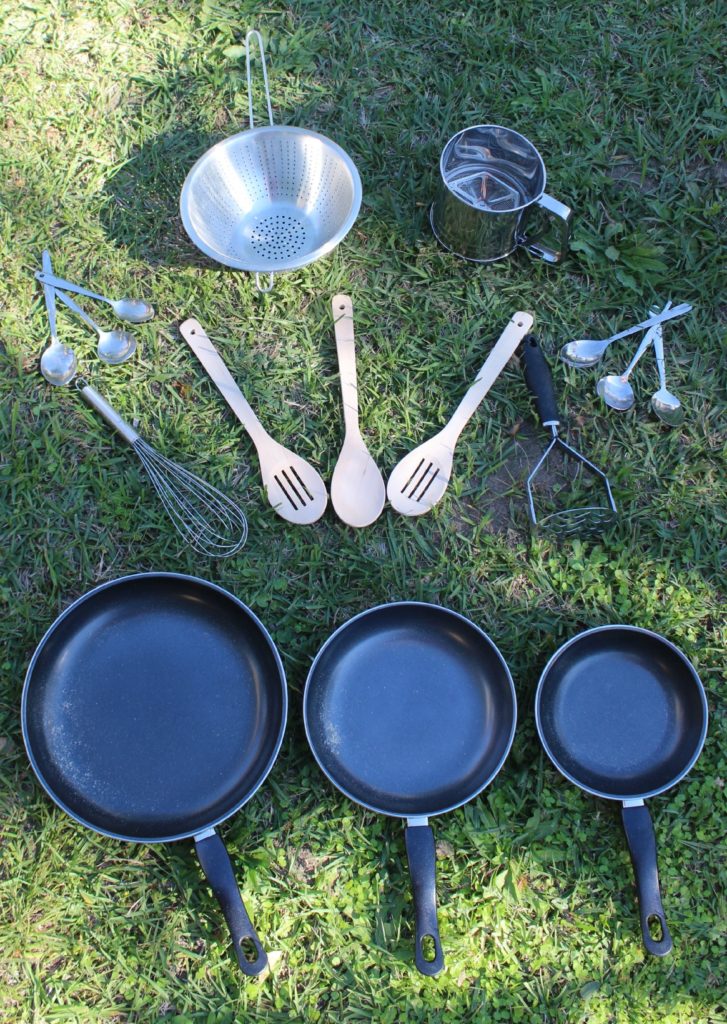 Step 3: Constructing the Mud Kitchen – this part of the project is going to depend on what supplies you've gotten to make your mud kitchen. My Dad and I decided to make a mud kitchen that would have 2 sinks; so that each child hard their own. Therefore, cutting out the 2 holes for the sinks was the first part of the construction. From there, we attached our sheet of ply wood to the table by screwing it in the back, then putting a coat of paint primer on and allowing it to dry. Next we put on our coloured paint to add a bit of flare to mud kitchen and allows it to dry. Then was time to accessorise the mud kitchen with all our kitchen tool finds. Lastly, we also put 4 cement pavers underneath each of the legs, which increased the height of the mud kitchen, which will be easier for my 5 year old to use.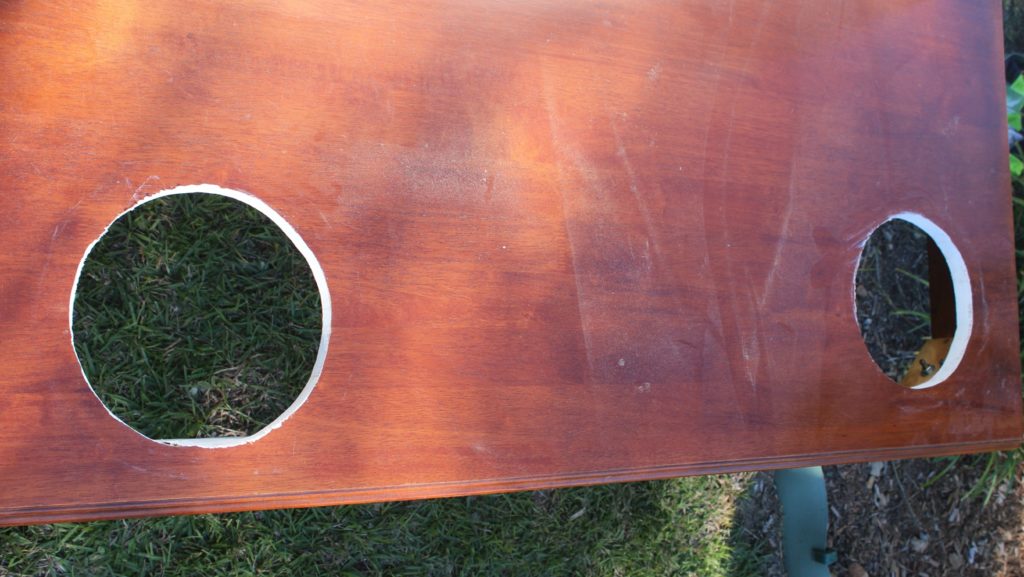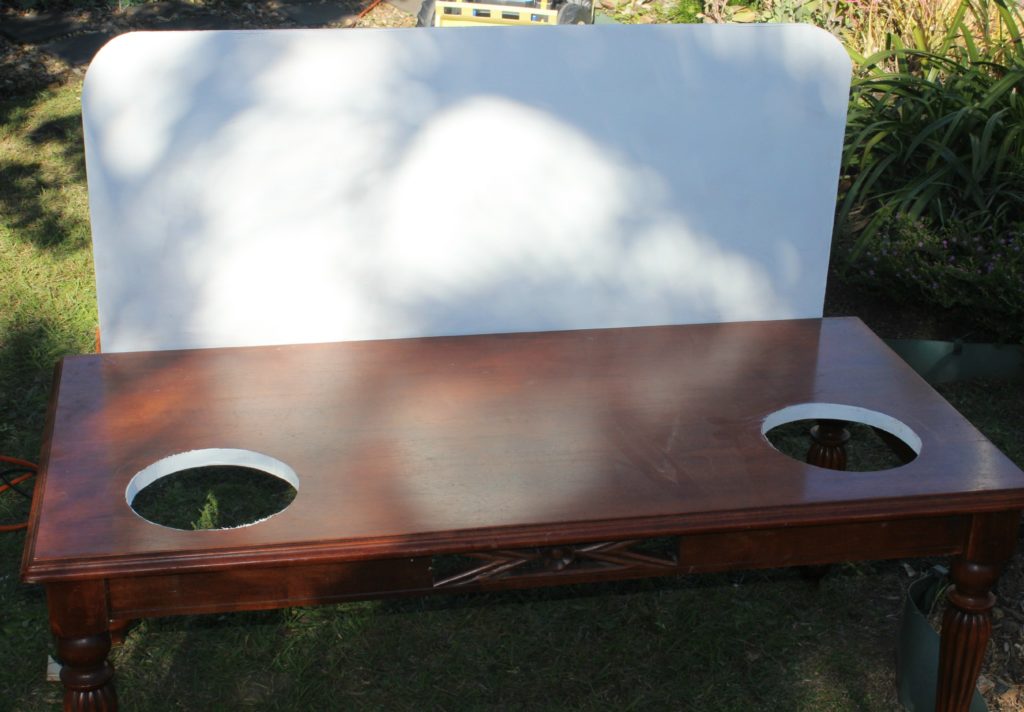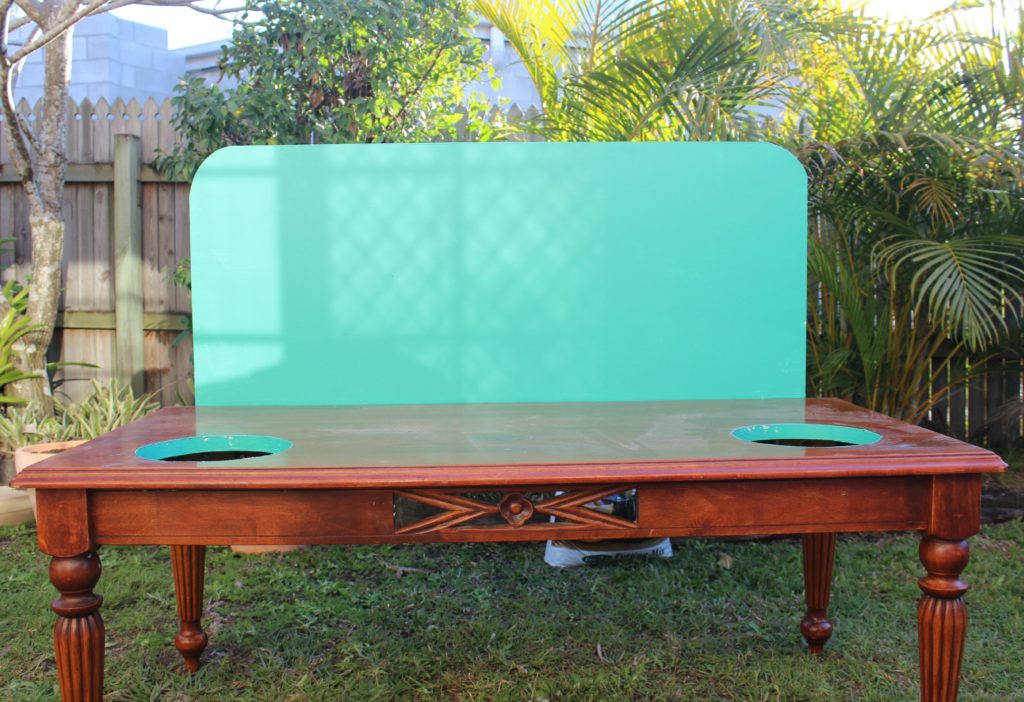 Additional Mud Kitchen Information
In a world where children are more likely to be connected with an electronic device, remember connecting with nature through a mud kitchen will give your kids long lasting childhood memories, increase their creativity and have a better connectedness with the world around them. For those of you wondering where to even begin building a mud kitchen, there are 1000's of mud kitchen ideas floating around the internet. So if you're wanting to look at endless examples, simply head to Google, type in mud kitchens, click on images and browse away.
Lastly, if you're wanting to get your kids to connect with nature, increase their imagination through play, then you'll also want to check out the Australian online shop Finlee and Me  for a wonderful selection of baby/toddler/kids educational toys.