My 5 year old (Finlee) is in love with anything to do with science and I thought this simple, yet powerful milk painting science experiment for kids would be just the thing to get his little mind ticking.
Science Experiments for Kids
I don't know about you, but as a mother by 8:00am in the morning my brain is already hurting trying to come up with another idea to keep the kids occupied. What I love about this science experiment is that you can remain in your pj's and drink your coffee because I can almost guarantee you already have everything you need in your home: plate or bowl, milk, food colouring, dish soap and a cotton bud.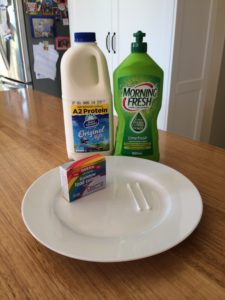 Step 1: Pour milk into plate/bowl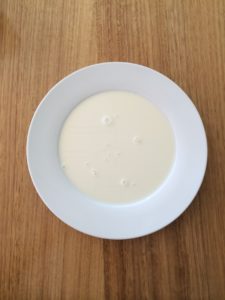 Step 2: Add a few drops of food colouring; ensure to use multiple colours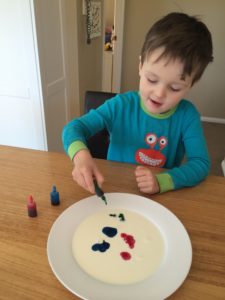 Step 3: Dip your cotton bud into the dish washing soap (I decided to pop the dish washing soap on another plate to help Finlee out)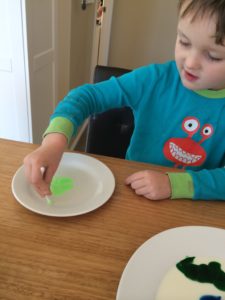 Step 4: Have your little one dip their cotton bud into the milk mixture and watch the colours whirl around into beautiful patterns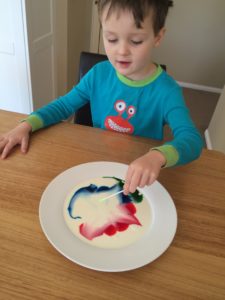 Step 5: Explore with your child as to why this might be happening. Is it the milk? Is it the dish soap? This will help your child to work on cause and effect.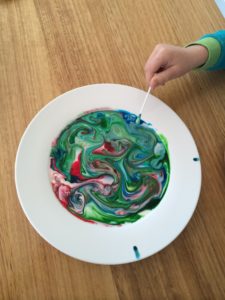 If your child loves to experiment with different things, then make sure to check out the Finlee and Me Science Idea Box and more.
***I would like to note that I did not create this science experiment, I found it on Pinterest ages ago and do not know the exact person I found this from as there are a 1,000's of people doing this experiment.***