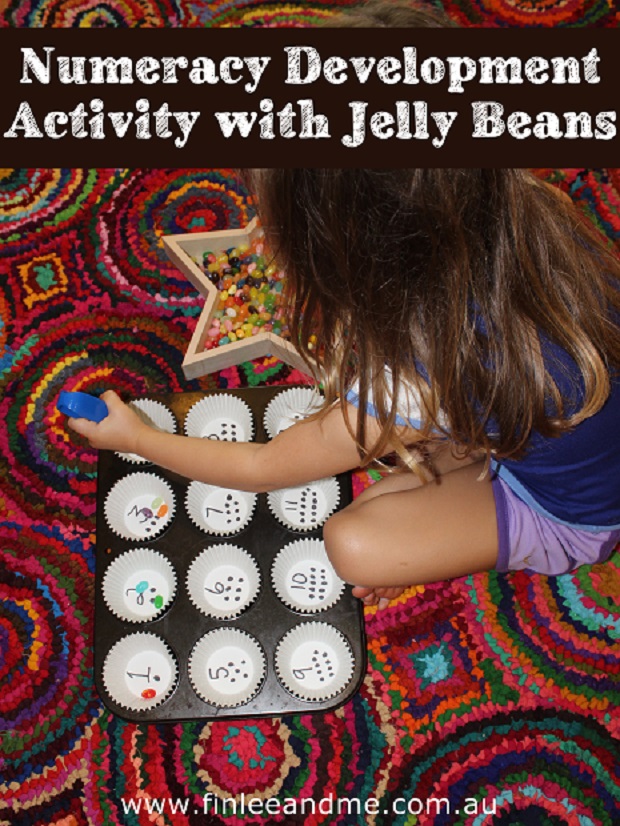 Numeracy development is so important for our kids and there are so many ways you can make learning about numbers into a fun numeracy activity so they are learning without even realising it.  With this play based activity, you can also adjust it to your child's age so use less or more numbers depending on their age or stage they are at with their numeracy development.
Materials Needed for Your Numeracy Development Activity with Jelly Beans
We used what we already had at home which was some jelly beans and some other things such as the cupcake tray but if you don't have a cupcake tray then you could use small bowls and stick a small note to the bottom of the bowl with the numbers in or even us some plastic cups.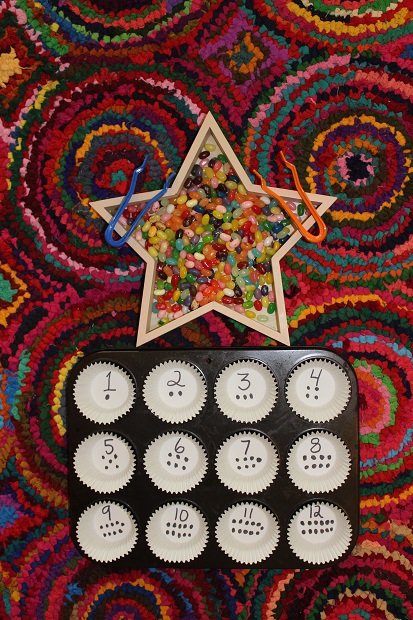 Jelly beans
Tweezers
Cupcake tin
Cupcake papers
Pen/marker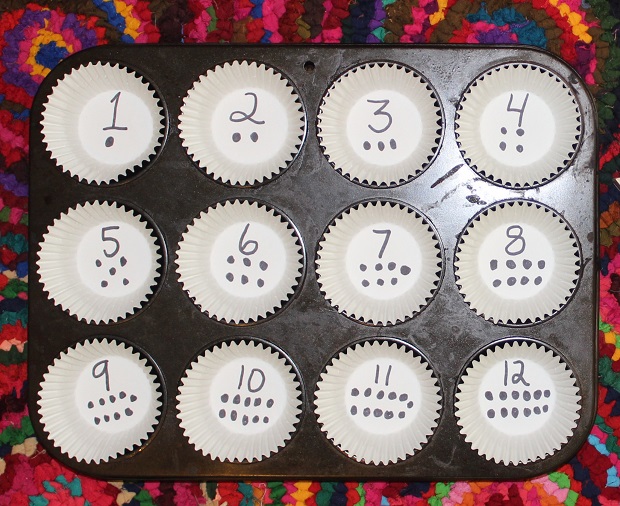 Step 1 –  Using your pen/marker write each number from 1 through to 12 in the bottom of the paper cupcake papers and also draw a circle to match each number.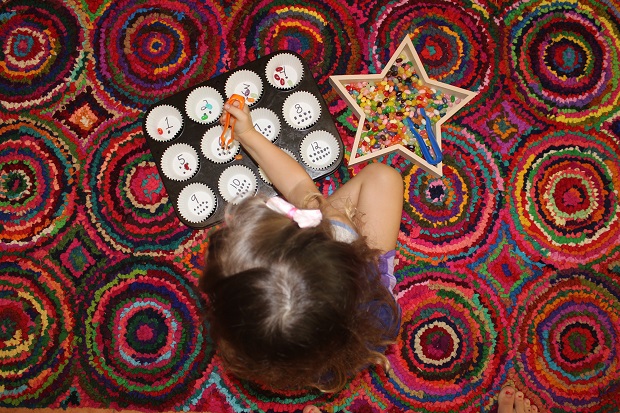 Step 2 – Have your child/children use the tweezers and place the coinciding number of jelly beans in each cupcake paper.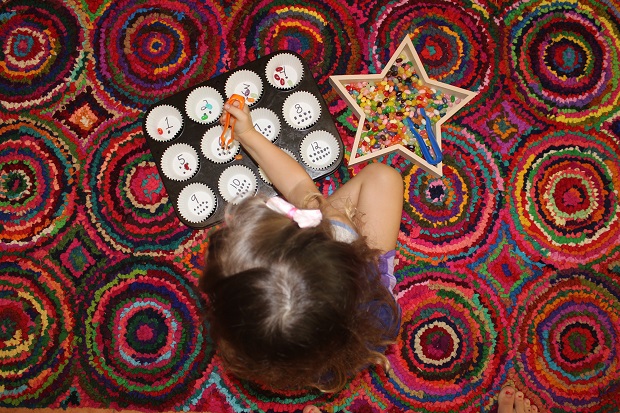 Step 3 – As your child works through all the numbers you can discuss the different numbers and depending on your child's age you could also talk about addition and subtraction by combining some of the jelly beans in their cupcake papers together and seeing how many jelly beans you then get.
Benefits of our Numeracy Development Activity
Our numeracy development activity is a great game that is fun and can be tweaked to suit your child/children's age. You can also use the jelly bean activity to discuss colours and practise your child's colour recognition too by having your child match the jelly bean colours as they're popping them in the cupcake papers.
Play based learning is such a great way for our kids to explore ideas, solve problems, make connections and engage with others without any pressure. It also gives our kids the opportunity to see how these skills are used in real life situations.
Let us know what you used in your numeracy development activity.
Love to all,
Angela xx from Finlee and Me
Angela is an author, entrepreneur, blogger, mental health clinician and most importantly a mother. She explores various topics related to parenting/children on her blog and also in her three books: 30 Days, 30 Ways for Mothers to Take Care of Themselves,  30 Days, 30 Ways for Connecting with Your Child and Healthy Snack Ideas for Kids.
Connect with her on Facebook, Instagram and her website Finlee and Me.
Save