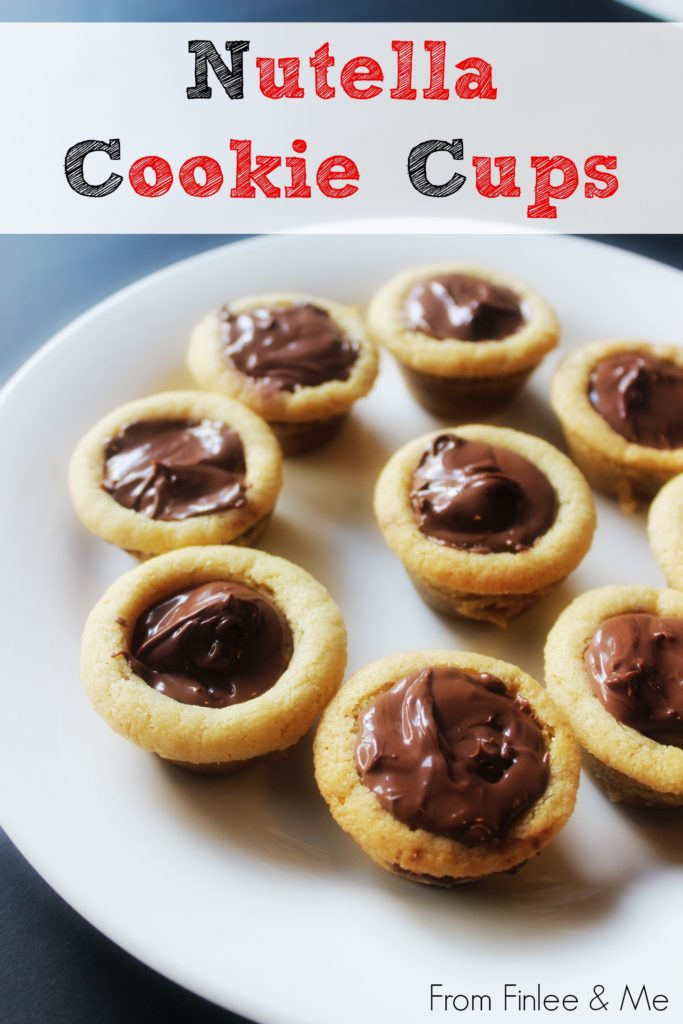 I thought there was nothing better than eating Nutella straight from a jar, until I made these Nutella Cookie Cups and I'm here to confirm these Nutella Cookie Cups are 100% better then just Nutella from the jar. The combination of cookie, paired with the smoothness of Nutella is something simply magical.
What I love the most (besides the taste of course), is how easy these are to make. With your standard ingredients, you can whip up a batch in no time. But… please don't blame me when you potentially grow a third ass (haaaa).
Ingredients for Nutella Cookie Cups
•    225 grams or 1 cup  salted butter (soften)
•    200 grams or 1 cup white sugar
•    200 grams or 1 cup brown sugar
•    2 eggs
•    2 tsp vanilla extract
•    380 grams or 3 cups plain flour (all-purpose flour for USA/Canada)
•    1 tsp baking soda
•    1 jar of Nutella
Instructions for Making Nutella Cookie Cups
1.    Preheat your oven to 190 degrees C or 375 degrees F.
2.    Spray your muffin tins with baking spray.
3.    Place butter and both sugars into a mixing bowl and cream (with a hand mixer or by hand) until mixture is light and fluffy.
4.    Add eggs and vanilla to the mixing bowl and mix thoroughly.
5.    Next put flour and baking soda into mixing bowl and slowing mix until just combined.
6.    Roll dough into balls 1.5 inches thick.
7.    Place each ball into muffin tin (but do NOT squish down until AFTER they cook in the oven first)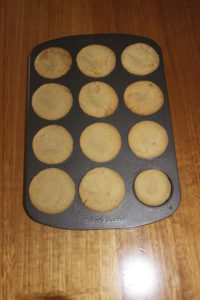 8.    Bake for 10-12 minutes, until golden brown only.
9.    Remove muffin tin from oven and use either a shot glass or something of similar nature to press your baked cookies down as soon as they come out of the oven.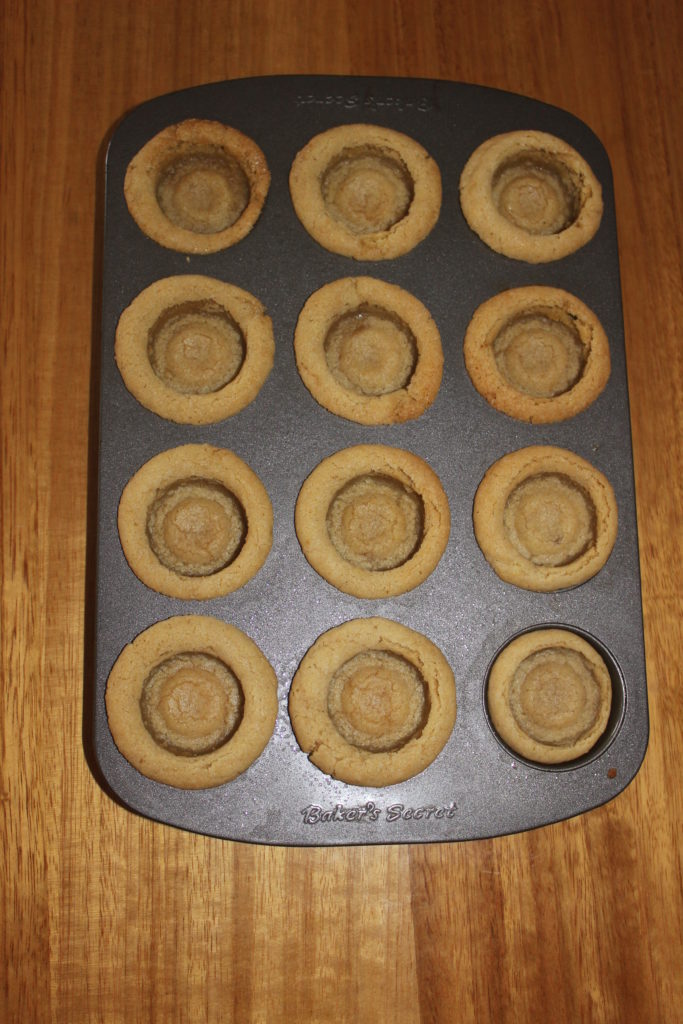 10.    Add 1 tbsp of delicious Nutella to each cup.
11.    Let the Nutella Cups cool for 20 minutes before taking out of the muffin tin.
12.    Pour yourself a glass of cold milk, or make yourself a cup of tea and inhale these awesome Nutella Cups.
13.    Place any leftovers in an airtight container. They will last for approximately 3-4 days depending on your climate. You may also choose to freeze and then pop in the lunch box for a nice treat.
If you love this recipe, don't forget to share it with your friend or by pinning it to your Pinterest board. For more great recipes, head to our Finlee & Me Blog Posts etc remember to follow us on your Finlee & Me Facebook Page or Finlee & Me Instagram Account.
Love to all,
Angela from Finlee and Me
Xoxo