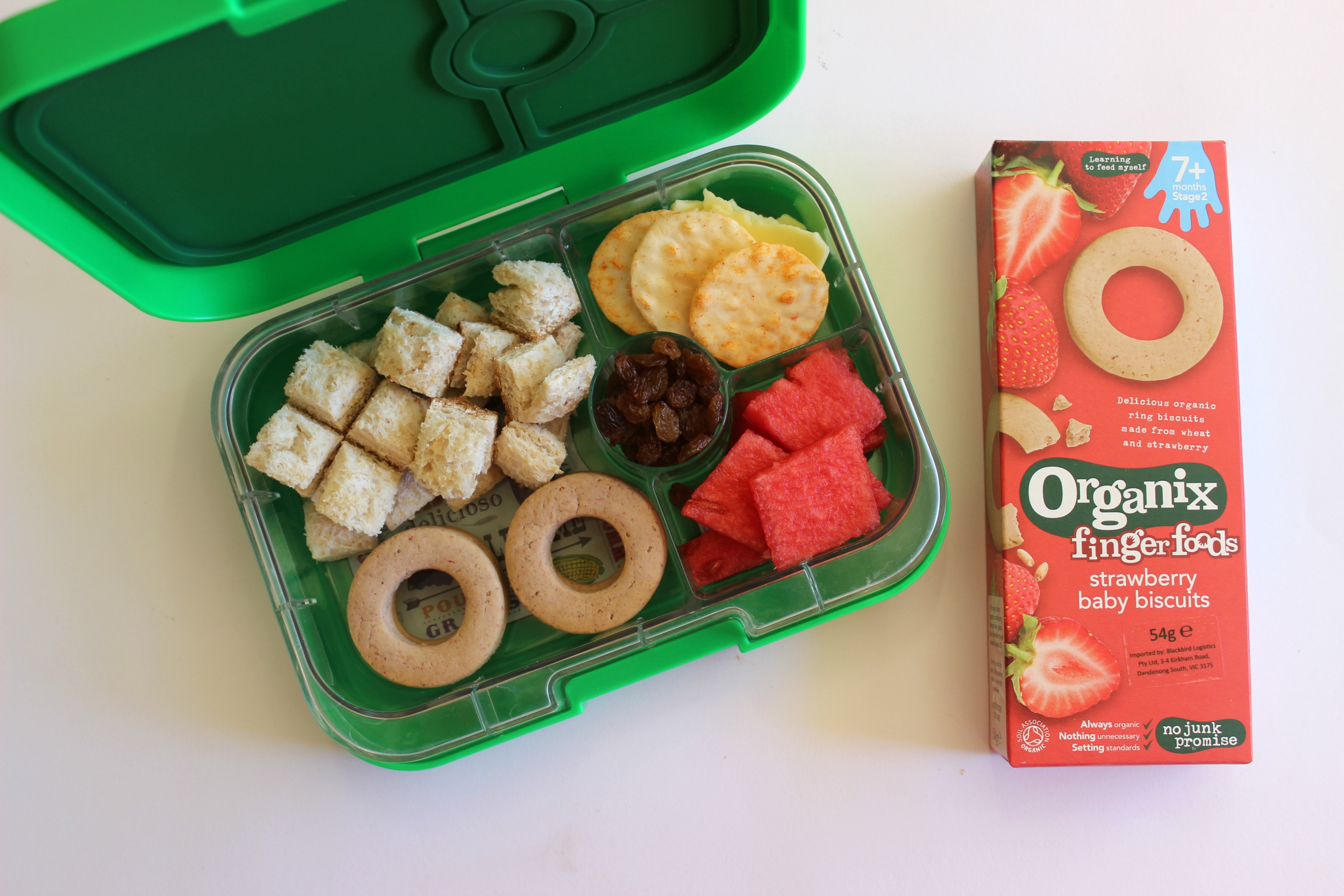 {Sponsored Post}
Less then 18 months ago, I was frantically trying to balance my full time job with the government as a mental health clinician, run our online baby business Finlee & Me, get Finlee ready for his first year of school, while at the same time trying to ensure Chloe (my youngest) was getting the right foods.
I started making my own foods but there were days I needed to buy pre-packaged food from the grocery store because life was simply too crazy. However, what I found was that the food from the grocery stores was either limited by choice or to be honest just didn't look appealing, so you can only image how excited I am to hear that a new baby food company has hit Australia and is going to help out so many families; Organix.
Organix Baby Weaning Foods
Organix is a UK brand that is entering into the Australian market. What I love about Organix is that they're wanting a world where everyone has real choice when it comes to healthy, nutritious foods for children. Their aim is to support parents to make good food choices but explaining to parents about the growing, cooking and how eating great food can have a positive impact on children's mental and physical development.
Organix does not just make food, but they think about how their food will help shape children's development. For example, Organix foods help babies, toddlers and older kids to discover new shapes, textures and tastes, while at the same time help making exploring food fun, safe and enjoyable as they grow up.
One of the most important facts about Organix is their "No Junk Promise." This means that Organix makes all their food with the best organic ingredients and their food contains nothing unnecessary, which means your family will only ever get great tasting snacks without any junk.
Organix Baby Biscuits
Organix baby biscuits are the first ever ring shaped biscuit for babies. These amazing biscuits come in three delicious flavours: banana, creamy vanilla and strawberry and deliver on great taste, have a wonderful texture and a brilliant shape for little hands.
The Organix baby biscuits are the perfect food to encourage little ones to play with their food. By allowing babies to play with their food, it makes them more in control and helps them to develop their sense of independence while they master the skill of eating.
The baby biscuits are made from wheat and then mixed with grape juice and of course strawberries, bananas or vanilla (depending on what flavour you choose), which means all the flavour in the baby biscuit comes from the fruit and nothing else. These organic biscuits contain no added sugar, artificial flavours or sweeteners, and come with the Organix No Junk Promise.
Organix baby biscuits are perfect to have at home, take in a packed lunch in your Yumbox and head to the park, or fit perfectly in a carry on bag for traveling.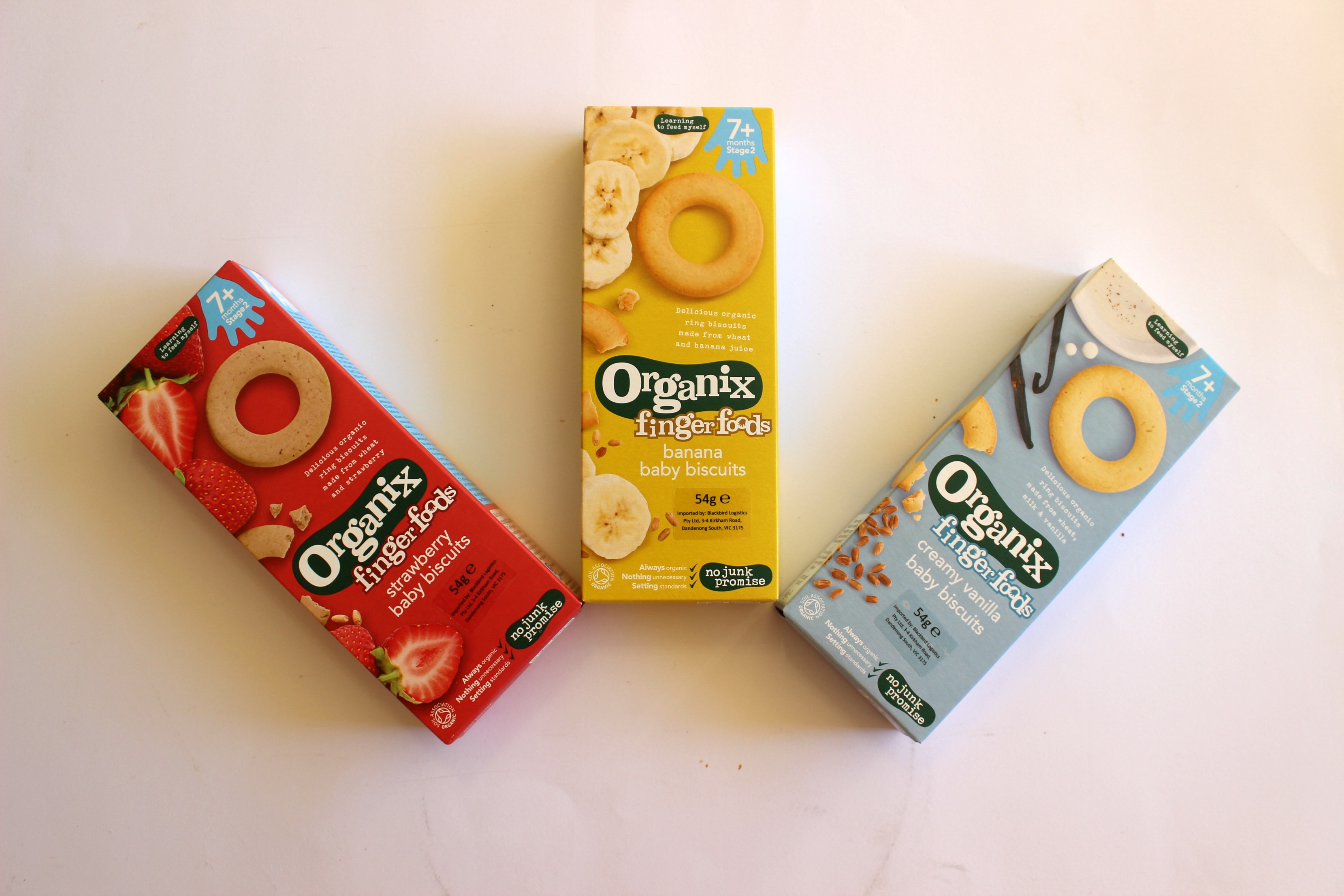 Organix Baby Fruit Pots
The Organix baby fruit pots range are packed filled with pure awesomeness and are perfect for little ones who are on the start of their food journey.
These baby fruit pots are wonderful for encouraging babies to explore taste and texture, while building confidence and enjoyment with food. Made with 100% delicious organic fruit and currently available in a choice of 2 different combinations: mashed apple & mango or apple & raspberry with pieces.
The fruit pots can be used at home, or are the perfect added bonus when heading out for the day because you know you're little one will get their daily serving of fruit.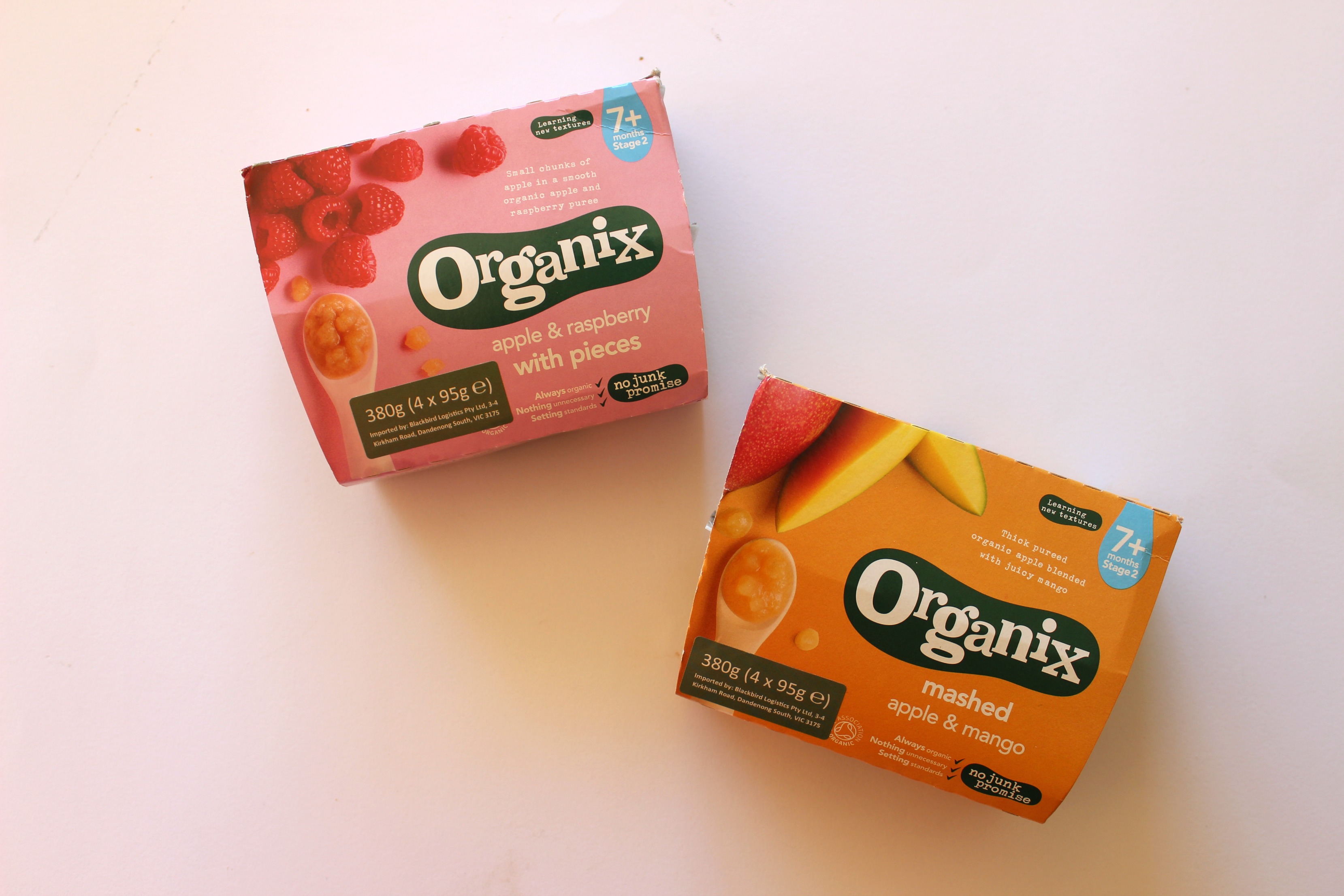 Where to Purchase Organix Baby Weaning Foods
Organix arrived Australia late last year, but are already providing so many families with healthy options for their families.  You'll find the Organix range at Coles and Woolworths.
For updates on the Organix range make sure to head to Organix Facebook Page or Organix Instagram Page.
Angela is an author, entrepreneur, blogger, mental health clinician and most importantly a mother. She explores various topics related to parenting/children on her blog and also in her three books: 30 Days, 30 Ways for Mothers to Take Care of Themselves,  30 Days, 30 Ways for Connecting with Your Child and Healthy Snack Ideas for Kids. Connect with her on Facebook, Instagram and her website Finlee and Me.