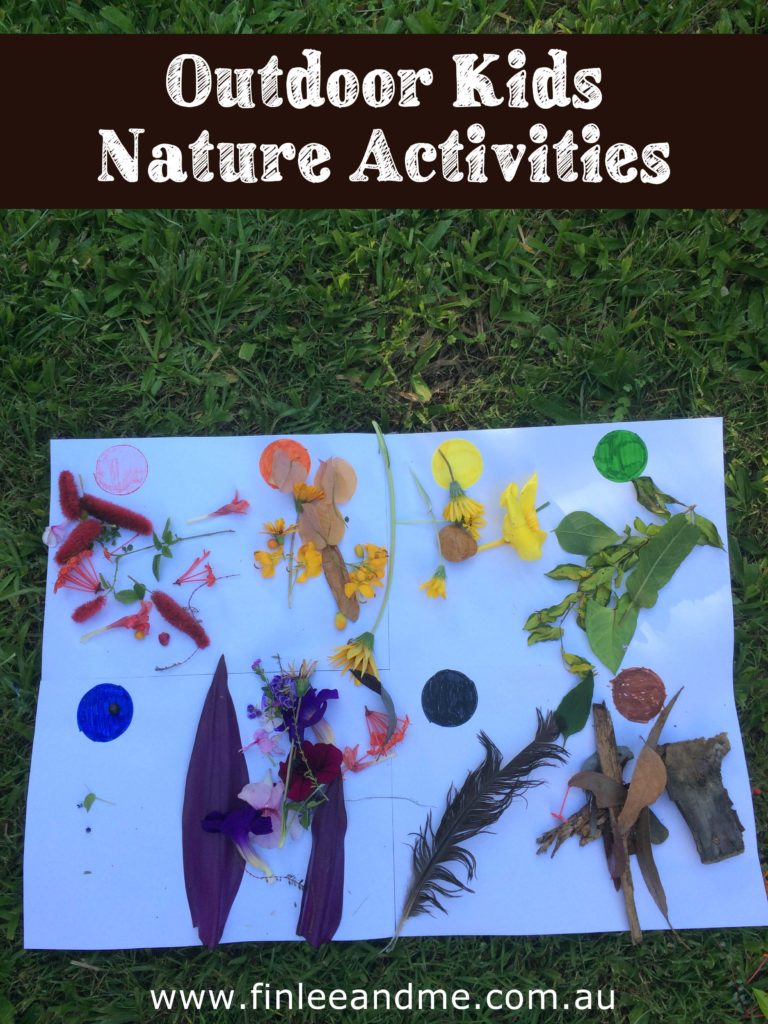 Is it about time you got back to nature with your kids? There are so many fun outdoor activities for kids so why not make up an activity like I did with Finlee and Chloe and go on a nature hunt.
Sometimes it's as easy as going for a walk around your neighbourhood or local parks and seeing what you can find. The variety of colours, textures, smells, just spark the imagination and get their little minds turning over. Who knows what you might meet or find along the way.
Materials Needed for your Nature Hunt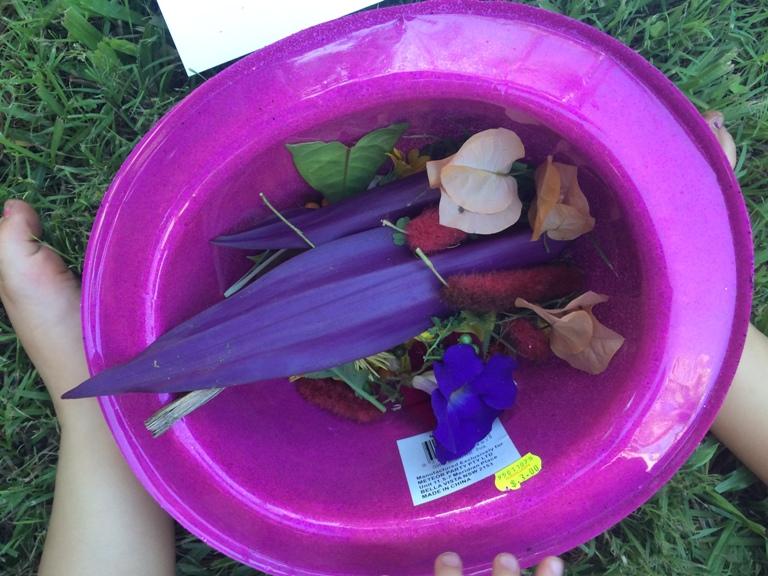 A bucket or something to put your findings in. We used one of the kids dress up hats
1 or 2 large sheets of cardstock (to display your findings)
Glue stick or PVA glue which may be easier to use for your more delicate findings
How to Create your own Outdoor Nature Activities for Kids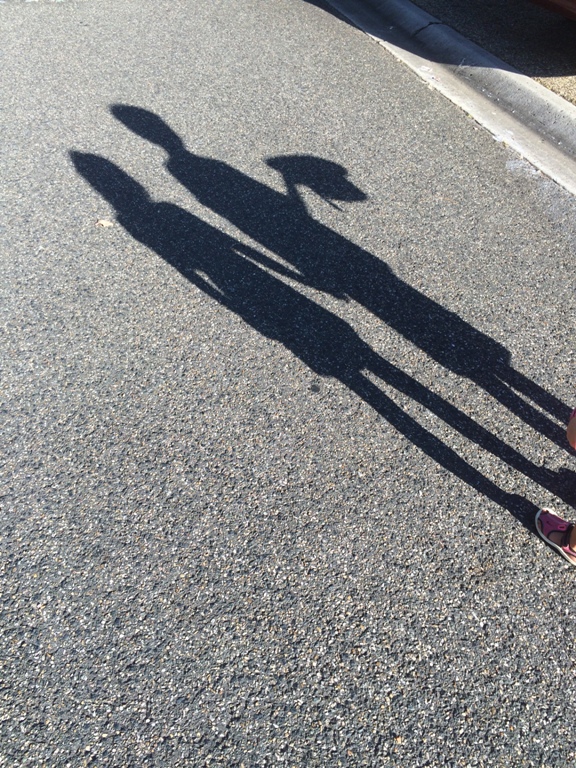 Step 1 –  Don your hats, coats and sunscreen depending on where you are located and go for a walk around your neighbourhood and local parks. If it's wet weather , all the better and don't forget your gumboots for those muddy puddles. Remember you can make your own fun along the way too with shadow play, songs and what ever other creative things you or the kids come up with.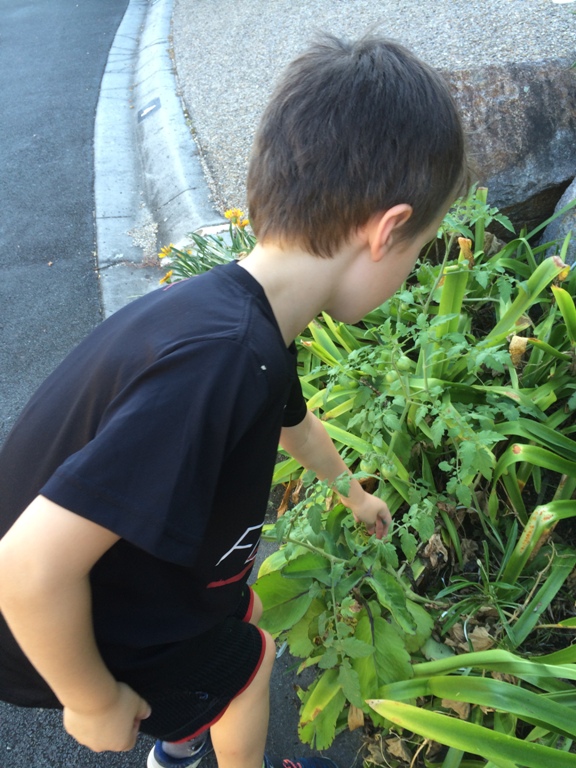 Step 2 – Forage through the bushes, look up in the trees, under things, around things, look everywhere!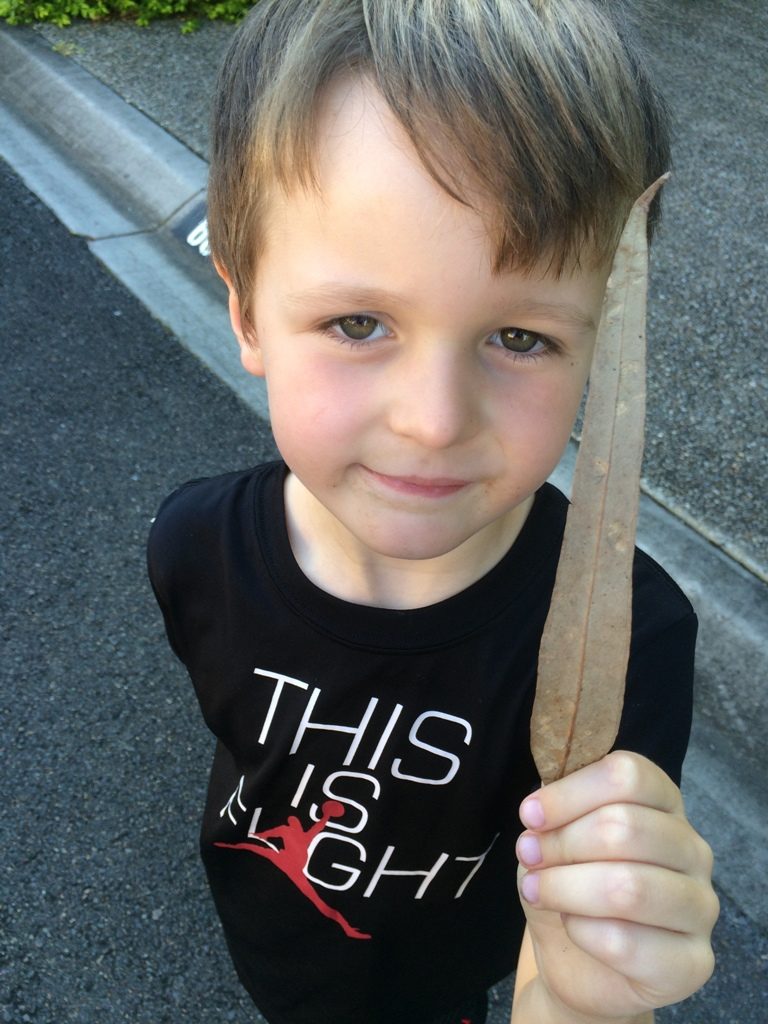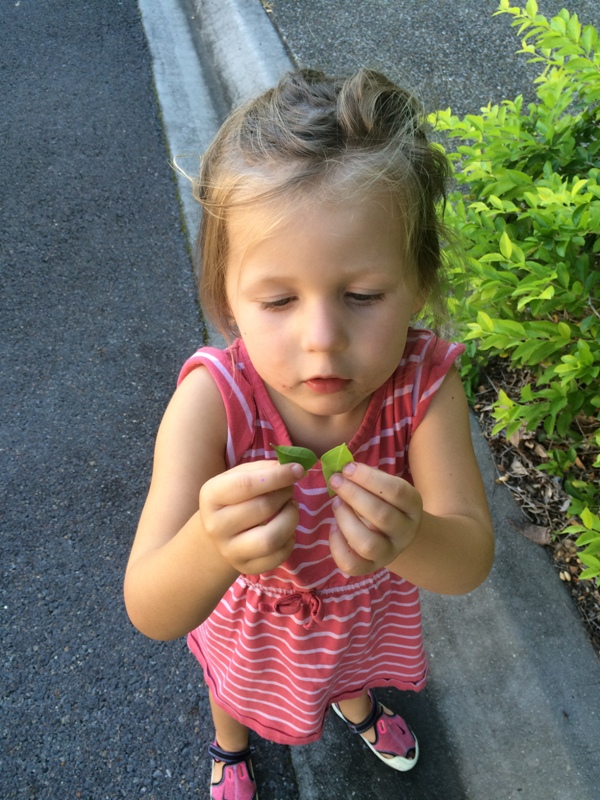 Step 3 – Congratulate your child/children on what they find and talk about what it is along with the colours, textures, etc. Ask them how the things they find feel and smell.
Step 4 – When you have enough of a collection then head back home and start your collage.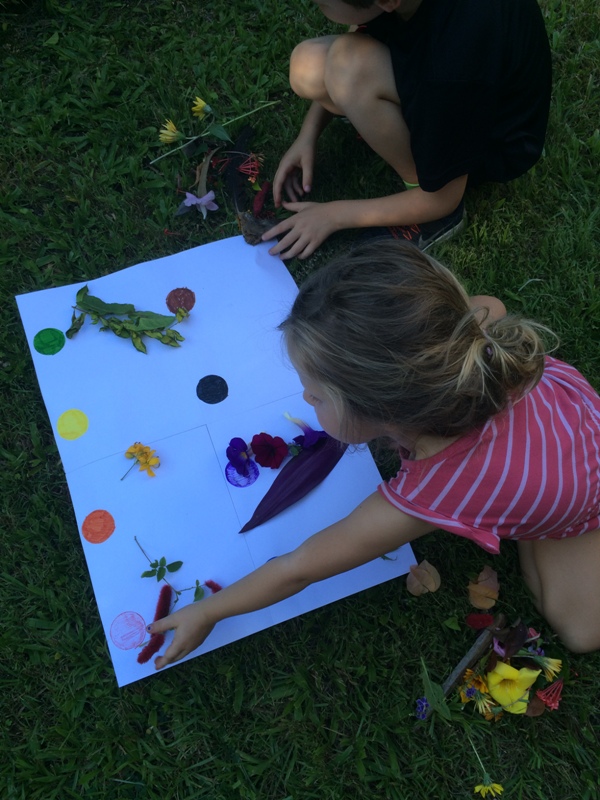 Step 5 – With your piece of cardboard have the children arrange the items you have collected from your outdoor nature activities. They might like to create one together or create one each. You could also get creative and have a bit of fun before sticking your findings down and group the things into colours, textures or even have them create the shapes of the letters from their names. Once you have all finished having a play then use your glue and stick each item down. Then you can start planning your next fun outdoor nature activities for kids.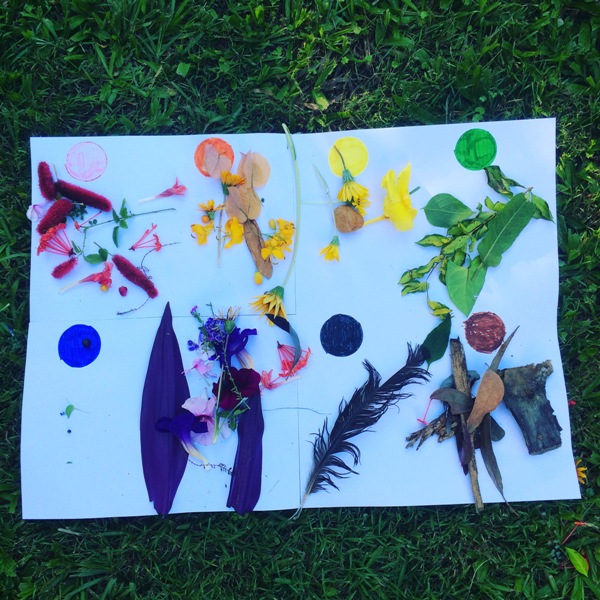 Added benefits of creating a kids nature activity
Going on a nature hunt with your child/children is a great fun activity to get outdoors in both the warm and cooler months. Just dress accordingly and off you go.
Getting outdoors with your child/children is not only great fun but is also great for your mental mindset but is also great exercise. Discussing what they find along the way encourages their inquisitive nature as well creates a fun learning environment without them actually realising it. It also helps with their texture and colour recognition when discussing what they have found along the way. So what's stopping you? Grab the kids and off you go!
What outdoor nature activities for kids does your family like to do together; share below as I'm always looking for new ideas
Love to all,
Angela xx from Finlee and Me
Angela is an author, entrepreneur, blogger, mental health clinician and most importantly a mother. She explores various topics related to parenting/children on her blog and also in her three books: 30 Days, 30 Ways for Mothers to Take Care of Themselves, 30 Days, 30 Ways for Connecting with Your Child and Healthy Snack Ideas for Kids.
Connect with her on Facebook, Instagram and her website Finlee and Me.