Personalised Gifts for Mum to Treasure
Find special and personalised gifts, that hold meaning and love, to give Mum that she will treasure forever at Finlee & Me Gifts. Husbands especially, if you are looking for a special gift from your children to Mum, then Finlee & Me really do have some very unique personalised gifts.
A gift for Mum should be anything but standard. It should bring a smile to her face or maybe even a happy tear to her eye. A gift for Mum should be personal. It should be different from the standard gift packs in retail stores. A personalised gift for Mum, a special and thoughtful gift is best brought to you by Finlee & Me because Finlee & Me understand what Mums want most. A gift that is given with love.
These gift ideas are not just great for when a new baby arrives, but also for Mother's Day, birthdays, Christmas etc. So why not spoil Mum and give her one of the gifts listed below.
Personalised gift ideas for Mum include:
Jewellery
Finlee & Me have a range of personalised jewellery. Three exceptional pieces include:
• 'A birthdate charm necklace.' Engraved is a name and birthdate of someone you hold close to your heart. Not just sentimental, but handy too when someone asks for the full birthdate of your child.
• 'A family locket tree of life necklace.' As the family grows, so does one's heart. A keepsake that can be passed down from generation to generation.
• 'I searched the world for you necklace.' A sweet engraving that will bring a tear of joy.
Buying jewellery for Mum, is precious. And when a child is old enough, they will take great delight, in seeing their names engraved on the necklace that Mummy wears. They will feel the pride and love of such a gift that unites everyone together.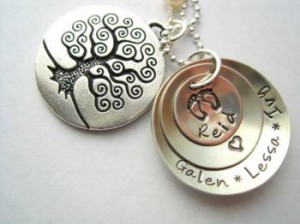 Loveable Décor
Finlee & Me understand that décor around the home, adds warmth and joy, especially when it is personalised. A select range of personalised décor includes:
• Personalised prints dedicated and beautifully designed to mothers. A lovely reminder for every time a Mum walks past the room with a hanging picture dedicated to her, capturing her true essence and character especially in times when a Mum needs to read it most.
• Cushions stating why a mother is so precious, provides a unique gift to Mum and the home. Sometimes the words can act as a personal reminder or simply to cuddle into, knowing one is loved and how lucky they are to have a loving family. These personalised cushions are also ideal for those 'many' tired moments, when Mum may need a soft cushion to rest while reading the children a book.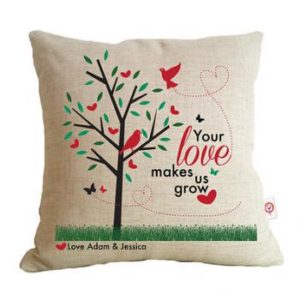 After you have shopped for Mum, be sure to view Finlee & Me's most adorable baby and kid's products and educational toys.