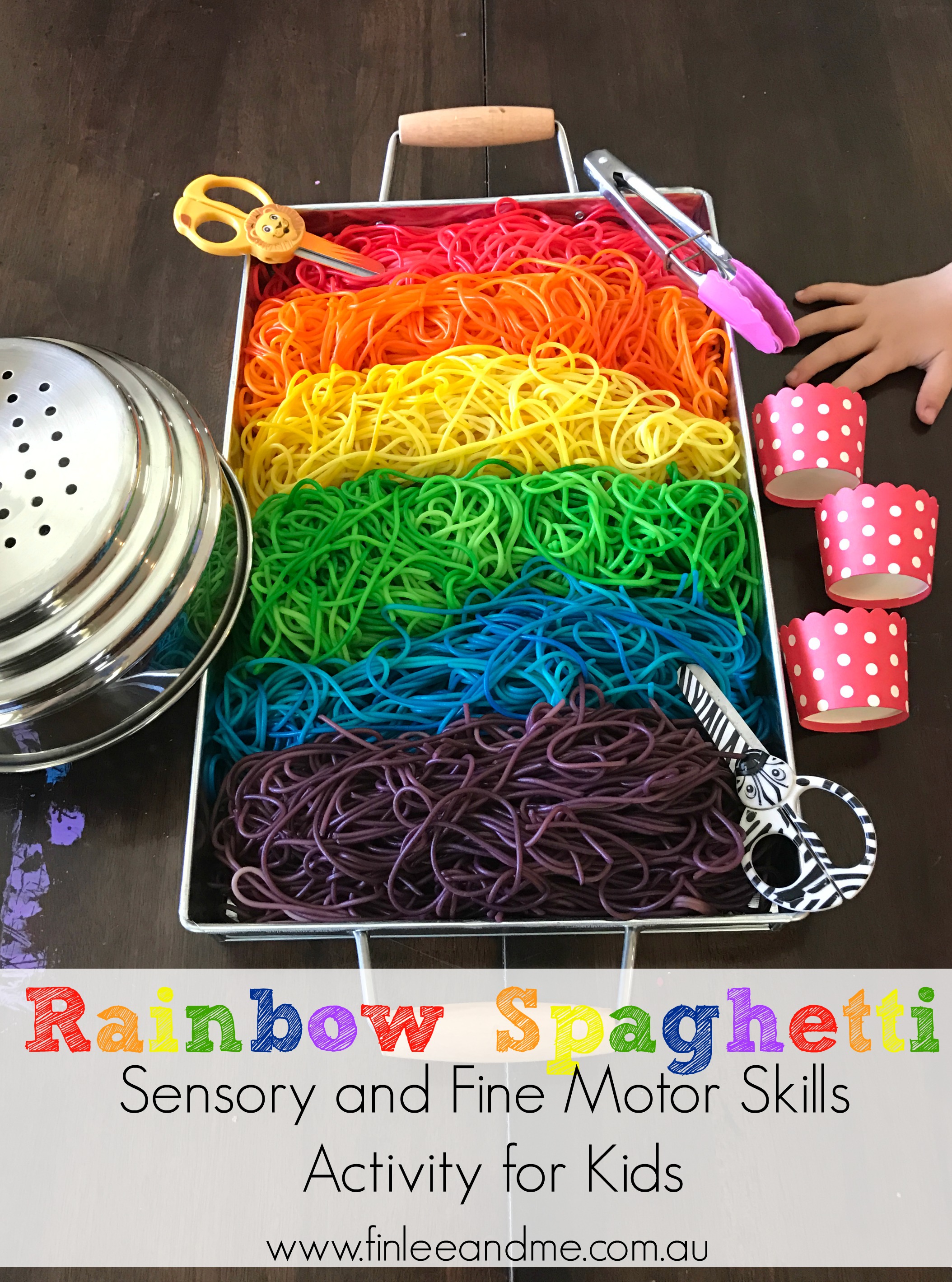 Chloe my 3 year old loves rainbows, so I thought I'd make her some rainbow spaghetti as an opportunity for her to explore different textures, work on developing her fine motor skills, but at the same time creating childhood memories.
Resources Needed to Make Rainbow Spaghetti
What I love about creating rainbow spaghetti is that it's a super cheap activity to make because all you need is:
2 X packets of spaghetti (I purchased the cheapest @ $1.09 per packet)
Food colouring (I purchased a 4 pack which also show you how to combing colours to make the orange and purple for only $3.79)
Zip lock bags (I purchased a package of 15 for $2.30 on sale, but you can also just use your bowls)
Oil (most people have oil in the house already)
How to Make Rainbow Spaghetti
Making rainbow spaghetti is super, super easy and takes no time at all.
Step 1: Fill 2 X sauce pans with water and bring to a boil. Cook pasta as per instructions on the package.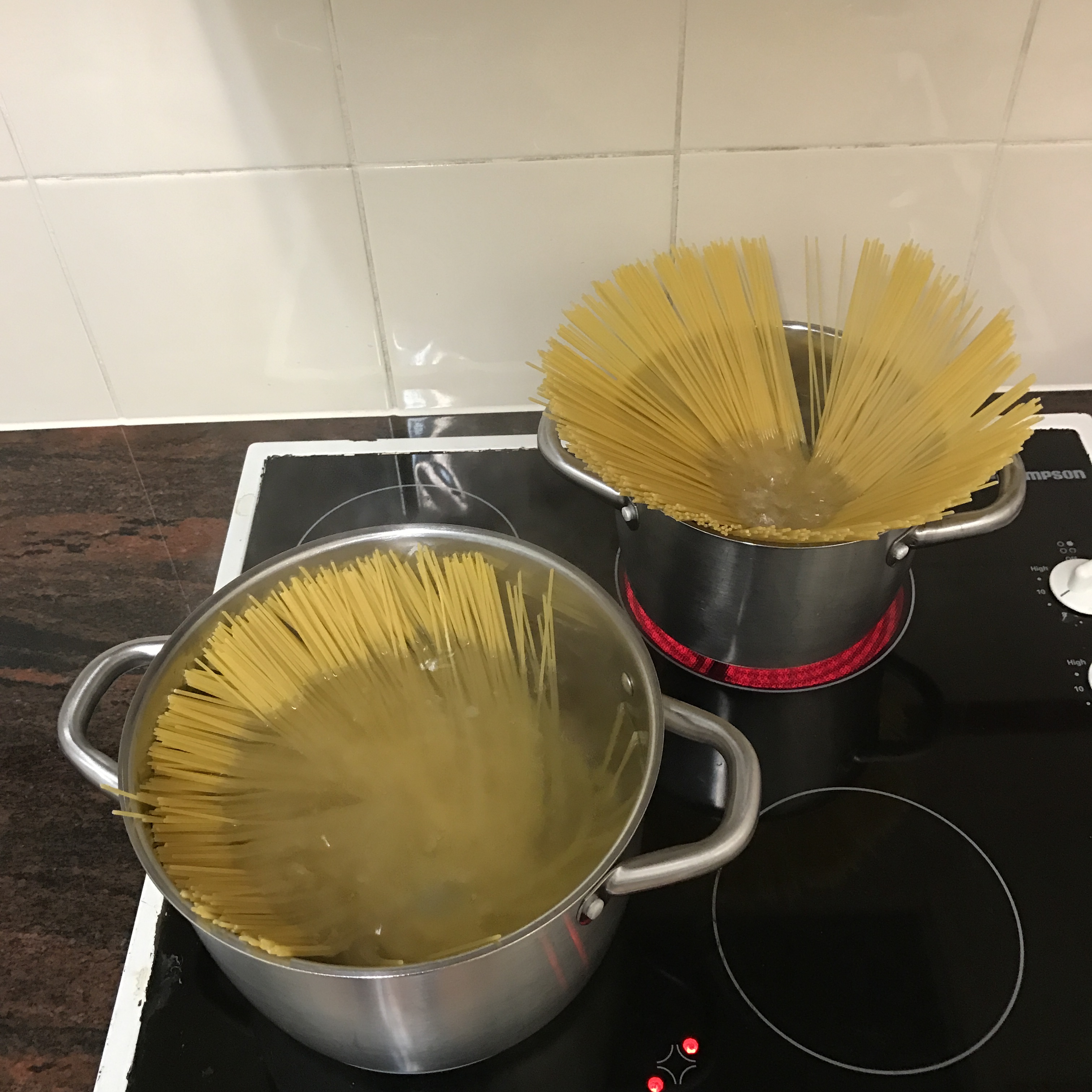 Step 2: Once pasta is cooked, run under cold water in order to stop the pasta from cooking and longer.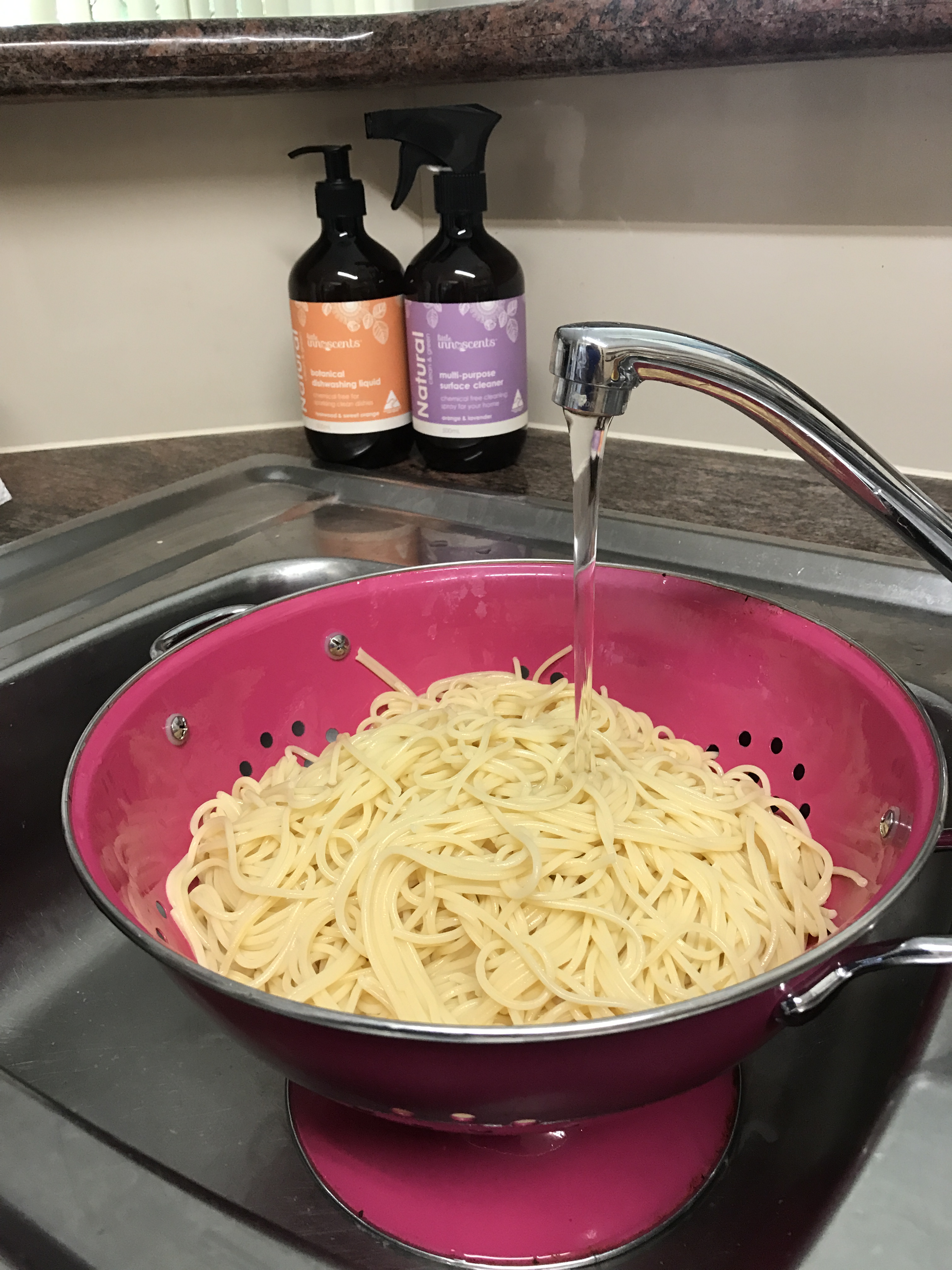 Step 3: Divide the cooked pasta into 6 equal parts and place in 6 zip-lock bags (1 bag per colour).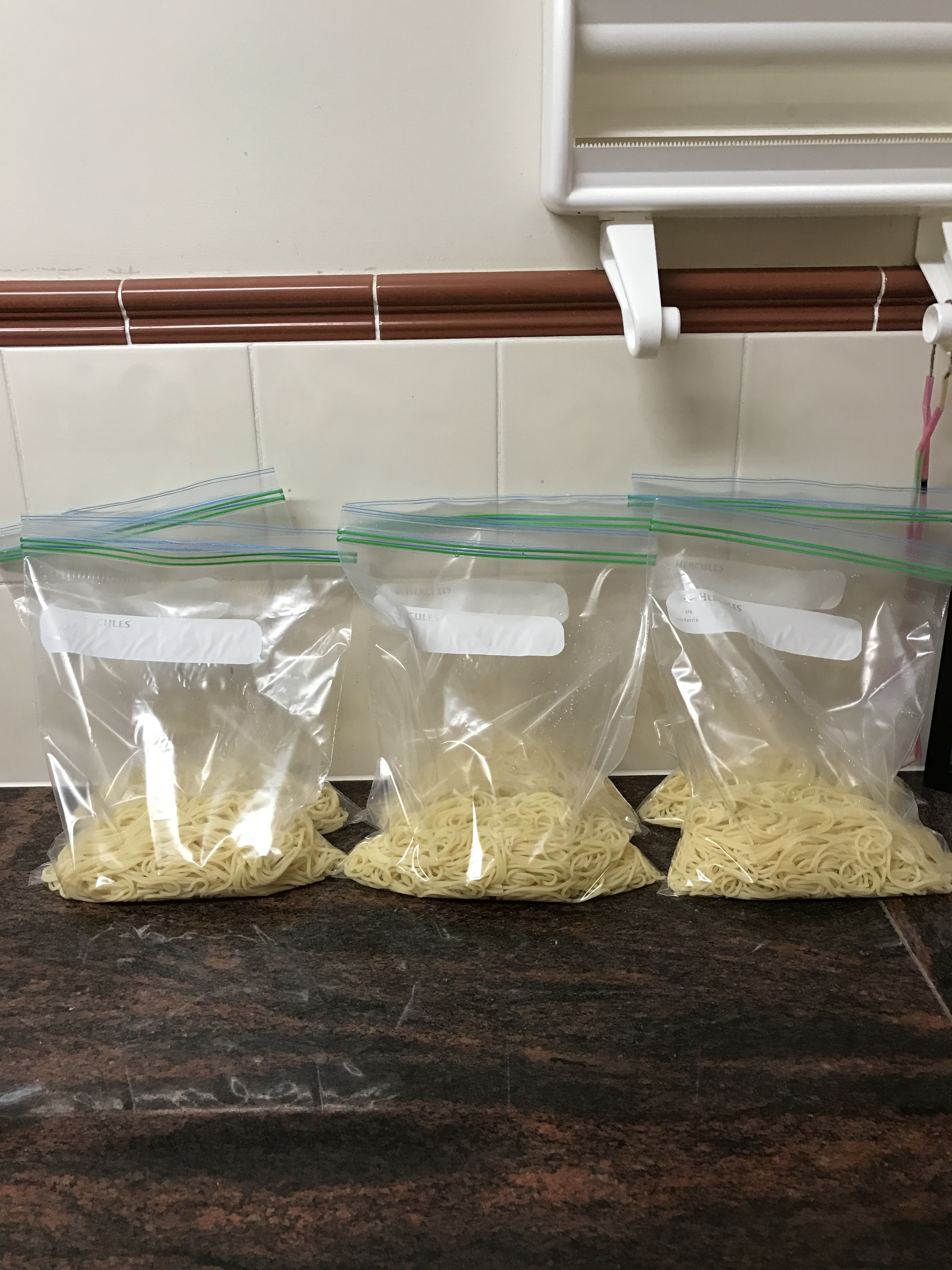 Step 4: Place 1 tablespoon of oil inside each of the zip-lock bags and rub all over the pasta. Adding oil helps to make the pasta smooth and not sticky when the kids start to play with it.
Step 5: Add 50 drops of food colouring per bag and then rub the pasta around in order to get all the pasta covered equally. I use 50 drops in order for the pasta to be super vibrant, you don't have to use this much but you'll need to use at least 30 drops.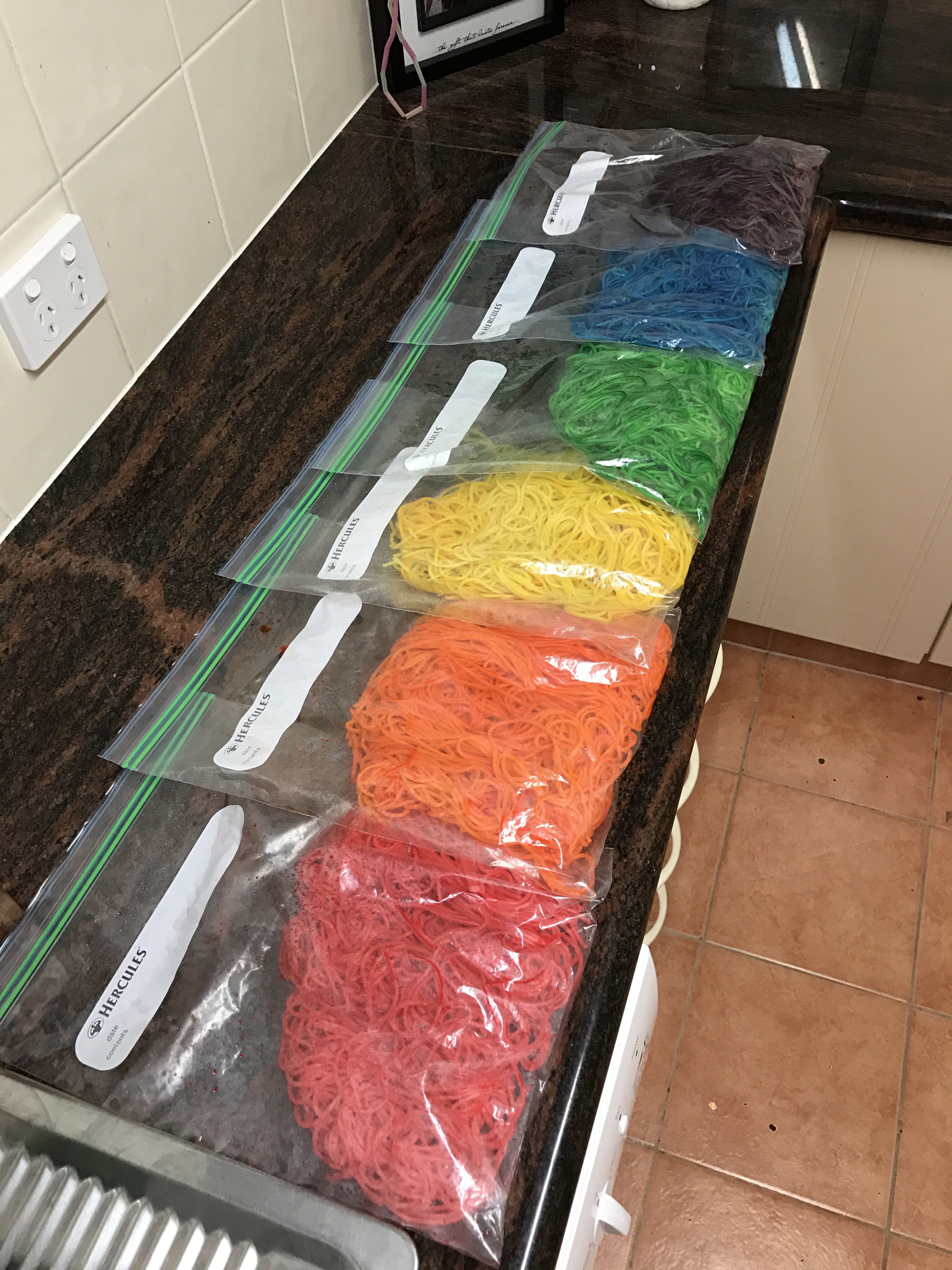 Step 6: Let the pasta sit for approximately 10 minutes and then rinse under cold water to get all excess dye off.
Step 7:  Grab cups, scissors (great for working on fine motor skills), cup cake wrappers (great to separate the different colours to work on colour recognition), pots, tongs etc so the kids can explore, be creative and have fun. Also it's always better to set everything up first before you invite the kids to come over and start exploring.

Step 8: Let the kids have fun with their rainbow spaghetti. Take photos, play with them, be in the moment with them and create memories.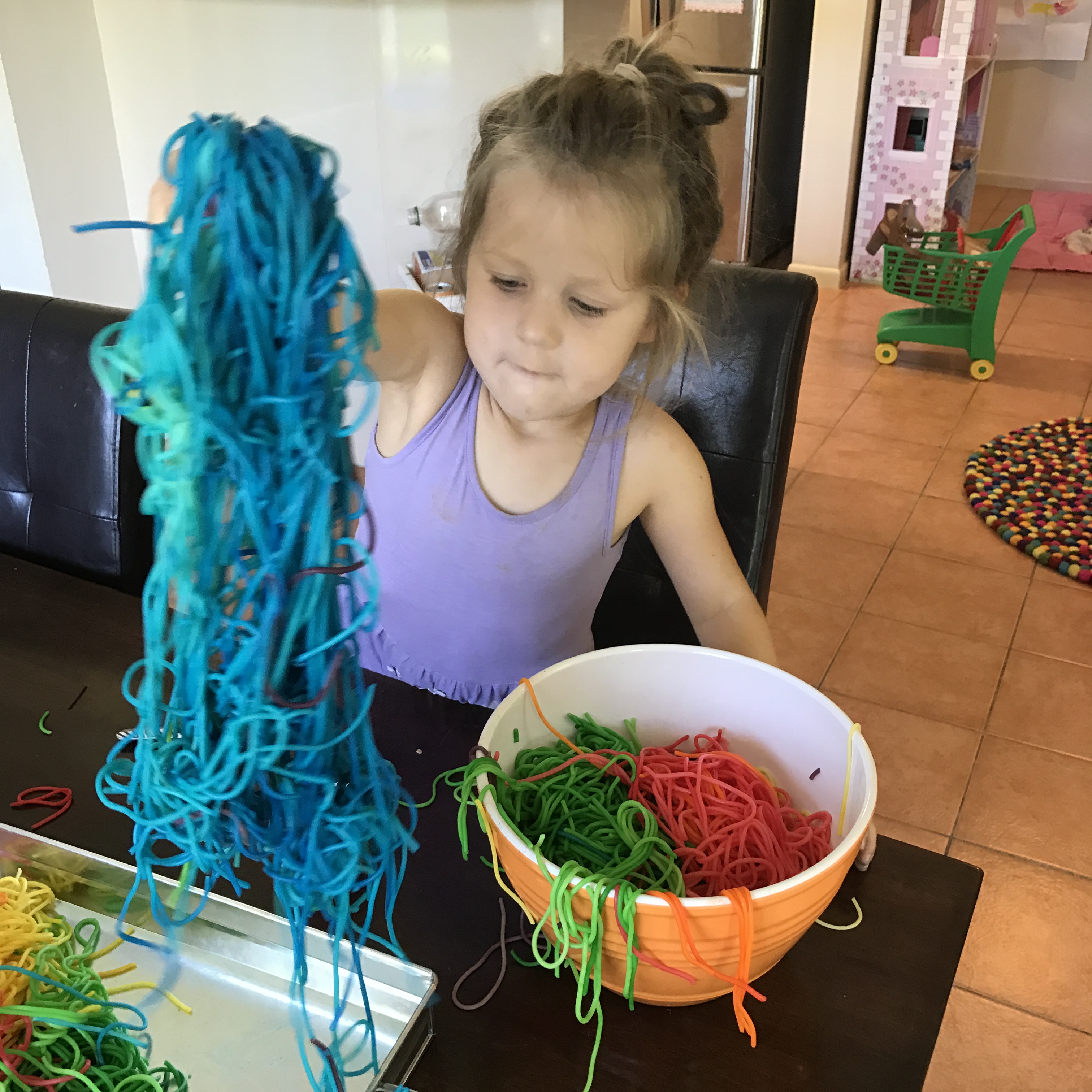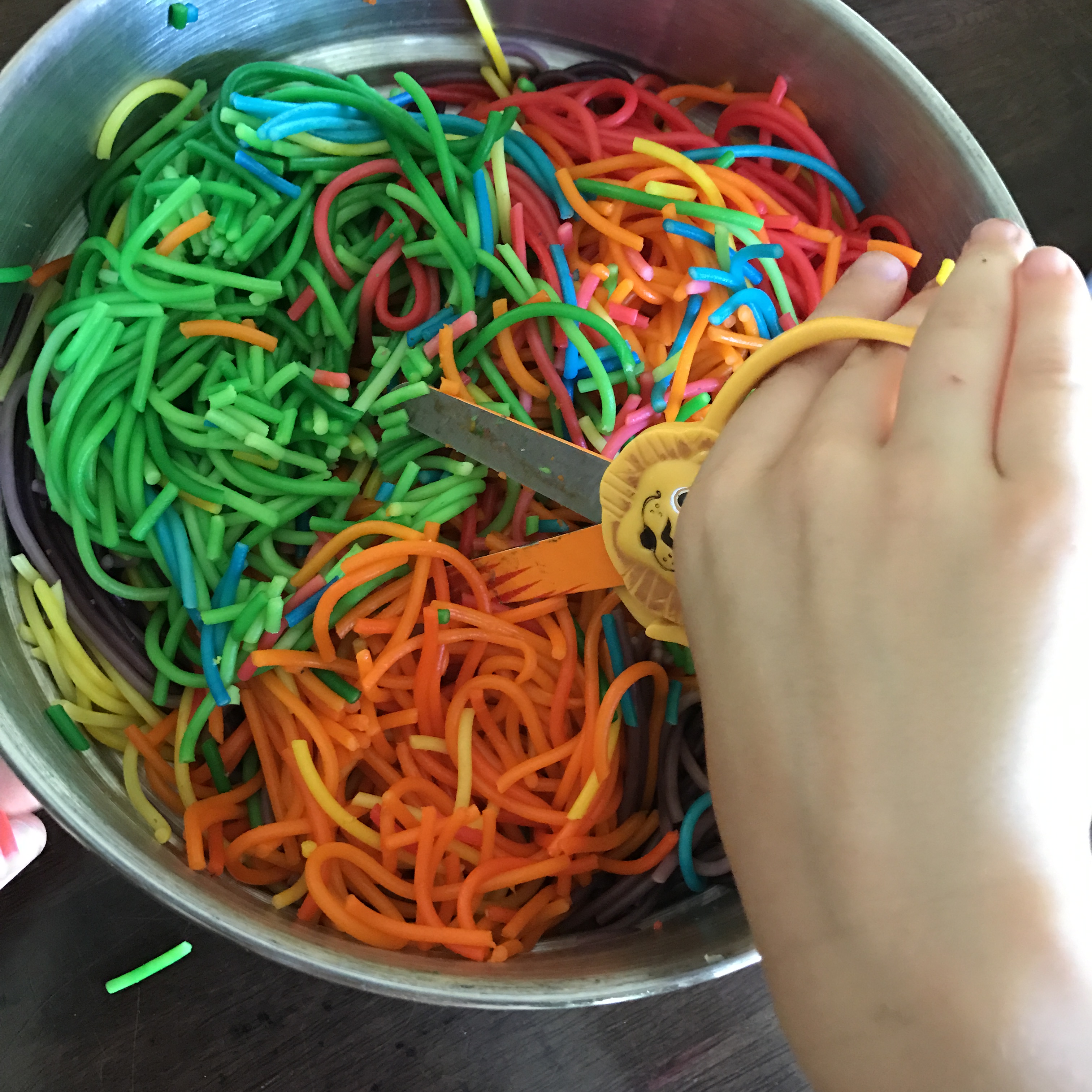 Here's a clip of me on Facebook Live talking about the rainbow spaghetti and how to make it.
Have you ever made rainbow spaghetti before? Did your kids like it? Let me know below as I love to hear.
And if you're looking for other arts and craft ideas for kids make sure to head to my Finlee and Me Blog for so many more great ideas.
Love,
Angela xx
About the Author
Angela is an author, entrepreneur, blogger, mental health clinician and most importantly a mother. She explores various topics related to parenting/children on her blog and also in her four books: 30 Days, 30 Ways for Mothers to Take Care of Themselves,  30 Days, 30 Ways for Connecting with Your Child ,  Healthy Snack Ideas for Kids and 30 Days of Christmas Cheer – A Month of Holiday Traditions and Memory Making. Connect with her on Facebook, Instagram and her website Finlee and Me.
Save