With so many Christmas parties during the holiday season, the Finlee and Me team have created these strawberry santas (inspired/credit Pinterest) as a special treat when needing to bring a platter to share at a holiday event.
What I love about making these strawberry santas with Finlee and Chloe is that they also get to work on building their fine motor skills, experiment with different foods and also get to create childhood memories.
Ingredients
Strawberries
Bananas
Marshmallows (big and small)
M&M's
Wooden skewers
Icing (you can make your own too)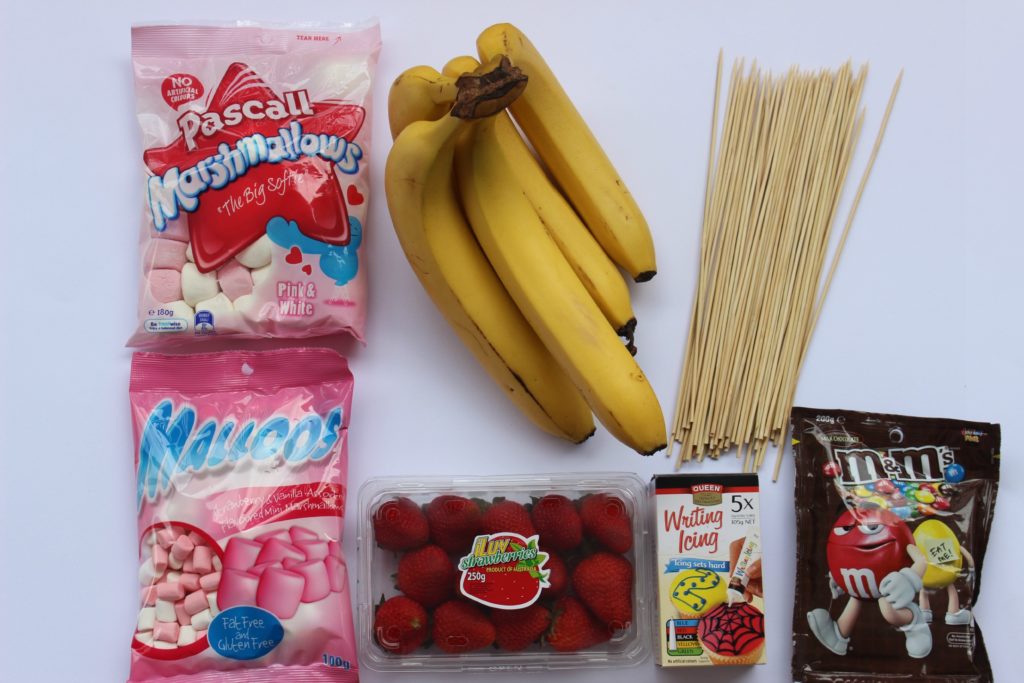 Method to Making Strawberry Santas
Step 1: Finlee and Chloe get quite excited when we do fun activities like this, so I prefer to chop everything up first and pop into bowls as it's less stressful for me and for the kids.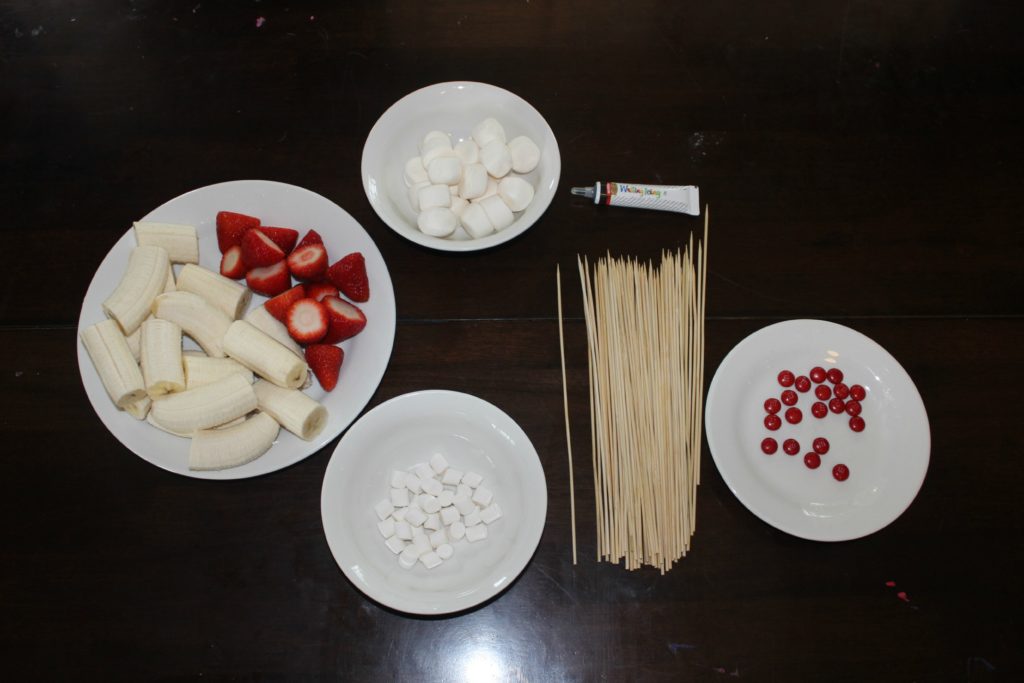 Step 2: Have the kids start to thread the fruit and marshmallows onto the skewer.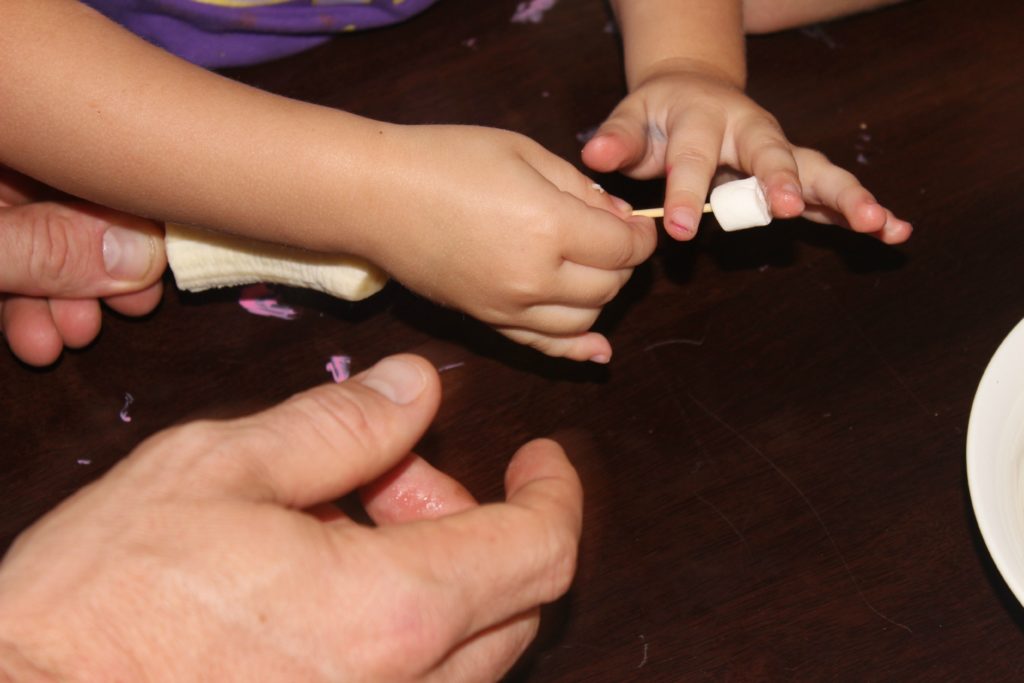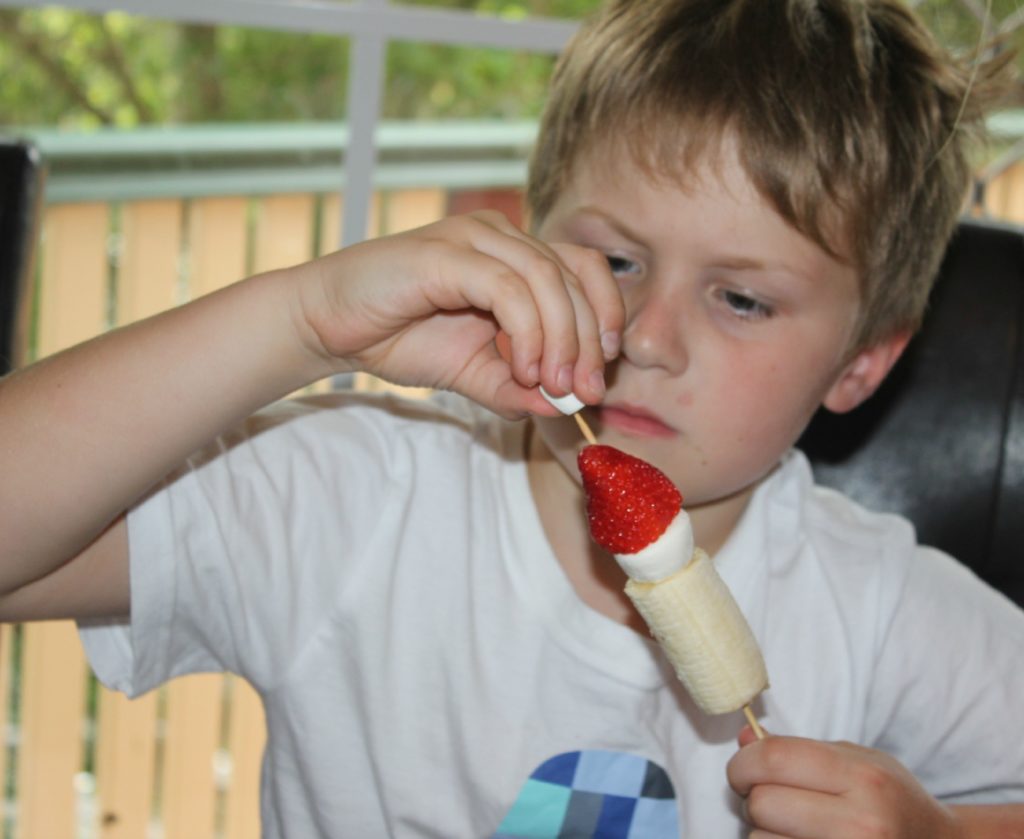 Step 3: Pop a dab of icing on the banana and then place the M&M onto for the nose.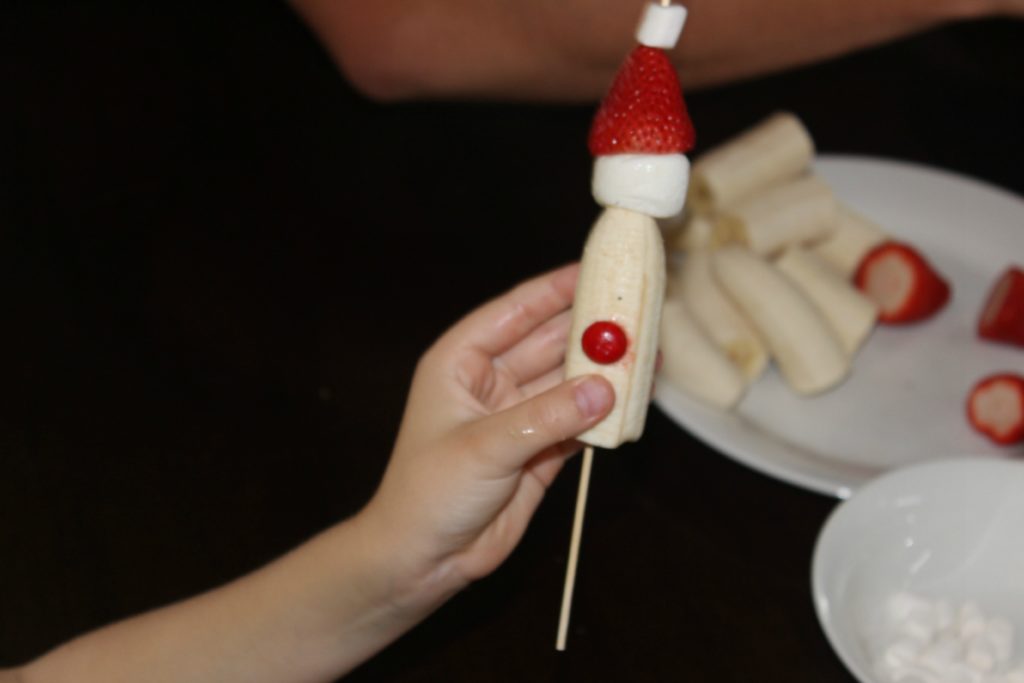 Step 4: Use the icing and make 2 eyes for the Santa.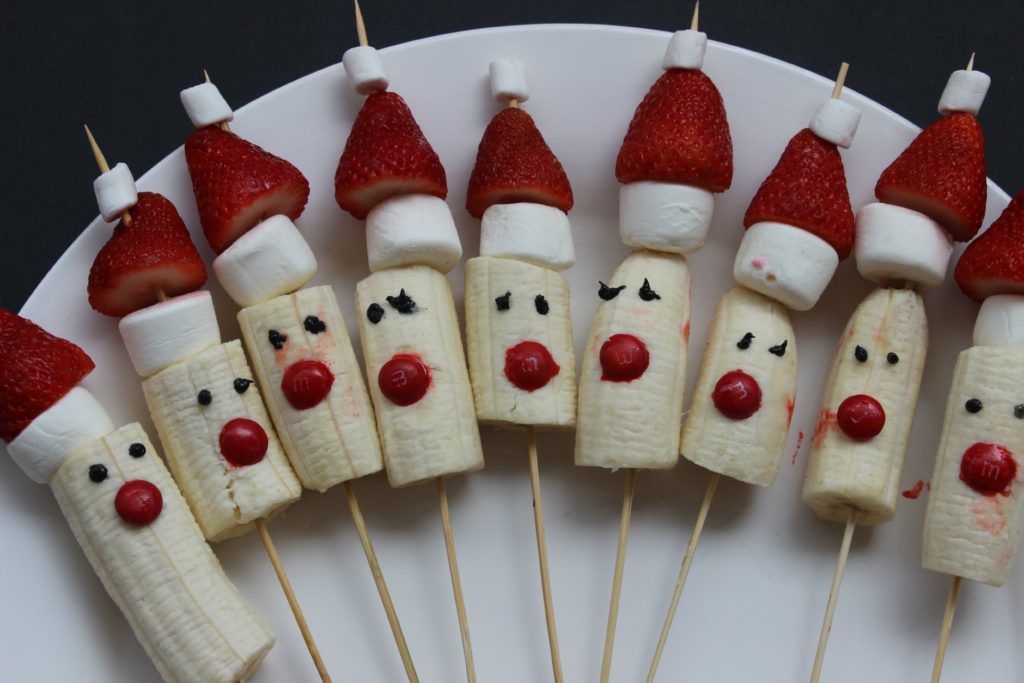 Step 5: Take a photo, so you can look back in years to come at the memories your created.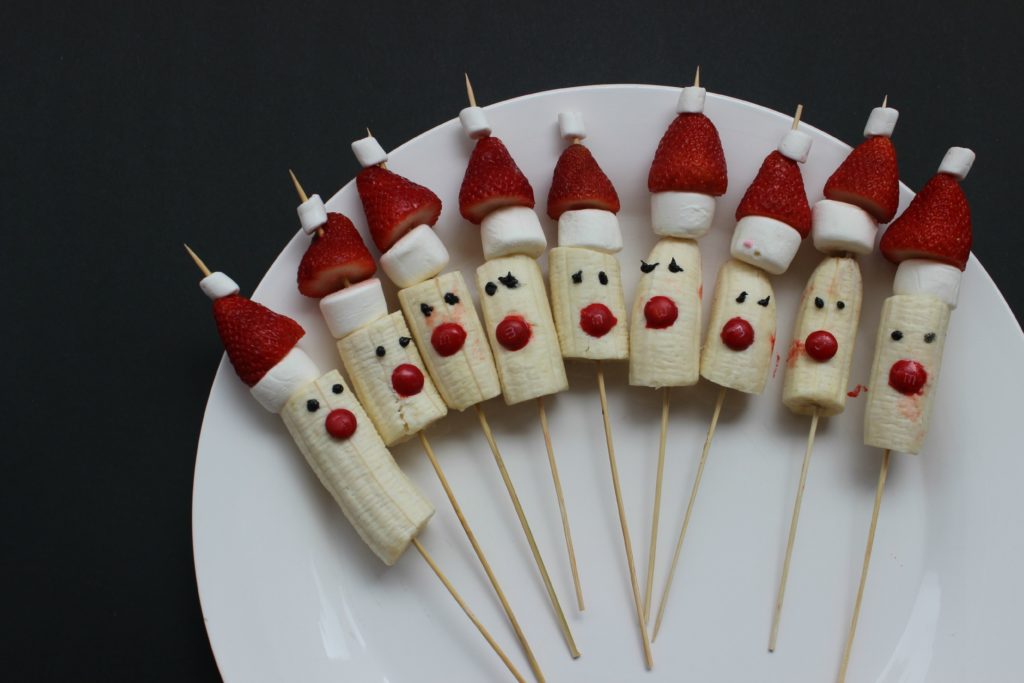 Christmas Spirit
So get into the holiday spirit this season and start getting creative with your kids in order to create long lasting childhood memories. Love this idea, pop on over to our other holiday adventures by going to Finlee & Me 30 Day Christmas Cheer Challenge – Creating Childhood Memories this holiday season.