Tips for Travelling with Children
Holidays have begun and what better way to make new memories then travelling with your family? However after the first hour of the trip, you feel like pulling your hair out. The bags under your eyes feel they are getting bigger and that migraine is starting to build quickly. Not a great way to start a holiday, with the children saying they are bored the entire time.
"Boredom is the best part of a holiday kids," you respond, as you day dream how nice it will be to relax once you arrive to your destination. The problem is of course, the travelling. If only we could all just zip through time and arrive at our destination in seconds.
For All Types of Travel Transportation
Finlee & Me have come to your rescue, with tips for travelling with children. Take these ideas anywhere. Whether driving in a long car or boat ride, waiting at the airport or a long train ride. (Simply use your suitcase or something hard to use as a tray over your legs and play games).
The excitement of travelling may excite the child for the first ten minutes and then the "I'm bored Mum," is repeated over and over. With Finlee & Me's top tips for travelling with children your family travel experience will now be boredom free.
Classic Travel Games
Kids Wooden Checkers, Chess and Tic-Tac-Toe Sets will always make excellent travel games. As no two games are the same and with Finlee & Me's unique range. These wooden play sets add a new element to sensory development and imagery. No boring pieces in these sets, they are truly made for kids.
Memory Games
Memory games are not only great for improving memory but are great for sensory development as well. Finlee & Me's gorgeous fabric patterned sets can be used for a range of games, including flash cards with images of shapes and colours, and can be used as fun learning. Your child could even pick a picture and look at where they are, to try and find the image in their real surroundings – a great spy game. So many options for solo or group play. Watch boredom fly out the windows.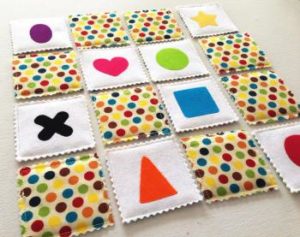 For older children, Finlee & Me have adorable wooden memory match games. From monster sets, fruit, travel, space and vegetable sets. Your children will have fun playing without the need to be put in front of a screen to watch a movie. Because isn't that what holidays are all about? Living, having fun and being together?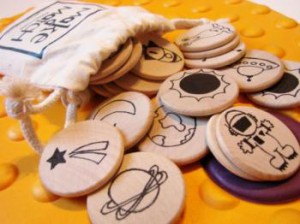 Now you are prepared for travelling with children, enjoy a stress-free, headache free experience to your holiday destination. To view more of Finlee & Me's unique kids range click here.