Christmas is quickly approaching and looking for the perfect gift for baby can sometimes be stressful. Not only do you have to find parking, fight the crowds but also find a unique gift that baby will really get enjoyment out of for many months or years to come.
Here at Finlee and Me, we have come up with our top 10 Christmas Ideas for Baby that will make shopping just that little bit easier.
This colourful and fun stackable tower is not only a great toy for baby, but is the perfect tool to develop fine and gross motor skills. Each box includes fun activities such as shape sorting, mirror, lacing, zippering, shoe lacing, belt buckling and so many more.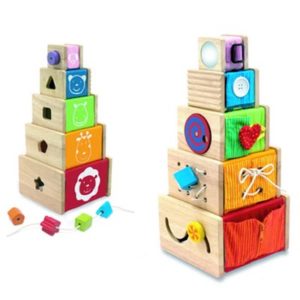 The children's imaginations will run wild with this gorgeous work bench. Complete with hammer, screwdriver, handsaw, clamp, wrench, square ruler, and colourful pounding pegs, nuts and bolts there is sure to be hours of fun had with this gift.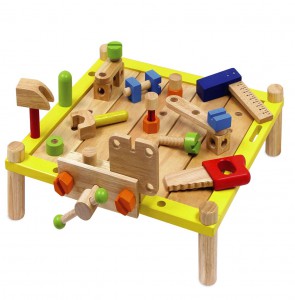 Drawing is one of the first art activities that baby will enjoy and this set of crayons is made specifically with little hands in mind. These crayons will produce a great colour with little pressure and are also great for colour recognition and working on fine motor skills.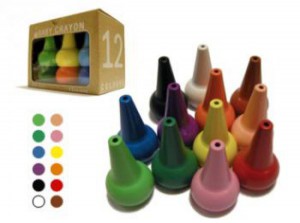 These wooden balls are sure to be a tactile delight for baby. They are joined together by an elasticized heavy duty string so the balls all roll around and over each other making it a great sensory product for baby and even a de-stresser for adults.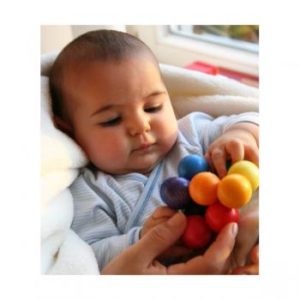 This exciting set of 14 wooden blocks are the perfect set of wooden blocks to aid development of motor skills and hand-eye coordination. Each block is hollow and contains rattling beads that make for the perfect first musical instrument and can be stacked which makes these blocks multi-purpose.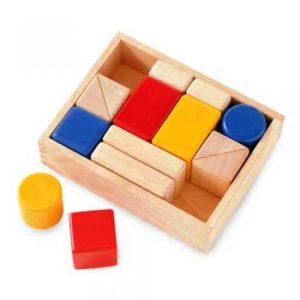 Music is the universal language and this music activity center has a bit of everything. From tubular chimes, triangle, drum, maracas, xylophone, castanet and a pair of rhythm sticks just to name a few, baby just might find his/her musical talent on the Melody Mix.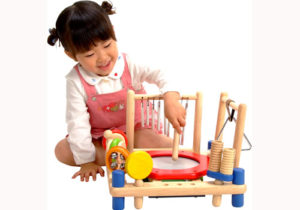 This bamboo and eco-friendly set of 5 Xylophone Drums has a beautiful tone that the whole family will enjoy. The best part of this set is that each xylophone can be stacked together in their carry case for easy storage.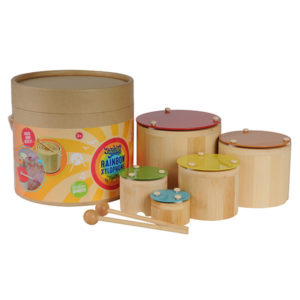 With easy grip handles and its basic shapes and colours, this wooden puzzle makes a great first shape puzzle for baby.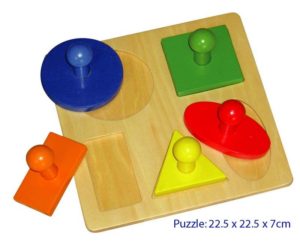 Handmade with love, these rattles and teethers are a must have stocking stuffer this year. Made with a beeswax finished maple ring and Italian felt, you know your baby is getting quality with this product.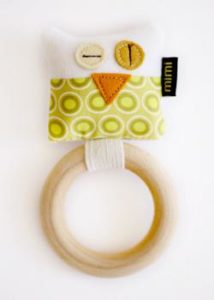 Our gorgeous range of snugglies make the perfect security blanket, drool catcher, teether or dummy holder. Each snugglie is handcrafted with one layer being flannel and the other layer of minky. The ribbons around the edge are triple stitched and are not looped so you can be rest assured that they are made with durability in mind.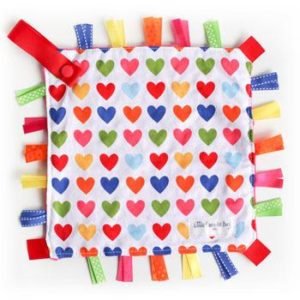 For more great baby gifts and ideas that aren't on this list, make sure you visit Finlee and Me