{Sponsored Post}
As a little girl growing up in Canada, I was surrounded by snow or cold weather for at least 8 months of the year. However, as soon as the snow started to melt, the beautiful flowers started to bloom and I remember spending most of my waking hours outside exploring, being with my friends and on the search for a trampoline.
Back when I was little, trampolines weren't as readily available as they are now. Very, very few families had trampolines in their backyard, and therefore you would ask those neighbors if you could use their trampoline and when they said yes, you jumped.
Oh the freedom. The freedom of jumping on a trampoline without a care in the world, the sunshine on my face, the birds chirping around me and childhood memories being created.
Fast forward 30 years and I now have Finlee (my 7 year old) and Chloe (my 3 year old) and I've been determined to get them a trampoline because there are so many amazing benefits that come from having a trampoline.
Top 5 Benefits for Why Every Child Needs a Trampoline
With children living a more sedentary lifestyle, accompanied with the increase in childhood obesity, you're going to love our Top 5 Benefits for Why Every Child Needs a Trampoline (and you'll be off buying one in no time too).
Benefit #1 Encourages Children to Play – Children are losing the art of active outdoor play due to the popularity of technology which typically keeps them inside and inactive. A trampoline stimulates play and gives children of all ages an opportunity to use their imagination and to create endless hours of active fun.
Benefit #2 Assists to Development Gross Motor Skills – trampolining is the perfect activity to help develop gross motor skills in children. When a child is on a trampoline vs on the grass, the child on the trampoline uses their body differently. Naturally this improves their overall balance, coordination and at the same time builds muscle tone.
Benefit #3 Improves Self-Esteem – A trampoline is a wonderful platform for children to learn and master new skills. As a child succeeds at learning a new skill on the trampoline they feel a sense of accomplishment. Through this accomplishment, they begin to gain confidence. This confidence translates into a better self-image and contributes to improving a child's self-esteem.
Benefit #4 Boosts Physical Health – Trampoline exercise (also known as rebounding) is one of the best forms of physical exercise. According to NASAs Journal of Applied Physiology, rebounding exercise is more efficient and effective than jogging. For example, just 10 minutes jumping on a trampoline is equivalent to a 30 minute run and in a time poor society this is amazing.
Benefit #5 Encourages Families to Connect – Kids long to be with their parents. To have them watch them, praise them and to just be in the moment with them. Trampolines are a great way to foster family relationships. Have a go on the trampoline yourself, or pull up a lawn chair and cheer on your kids and create long lasting childhood memories.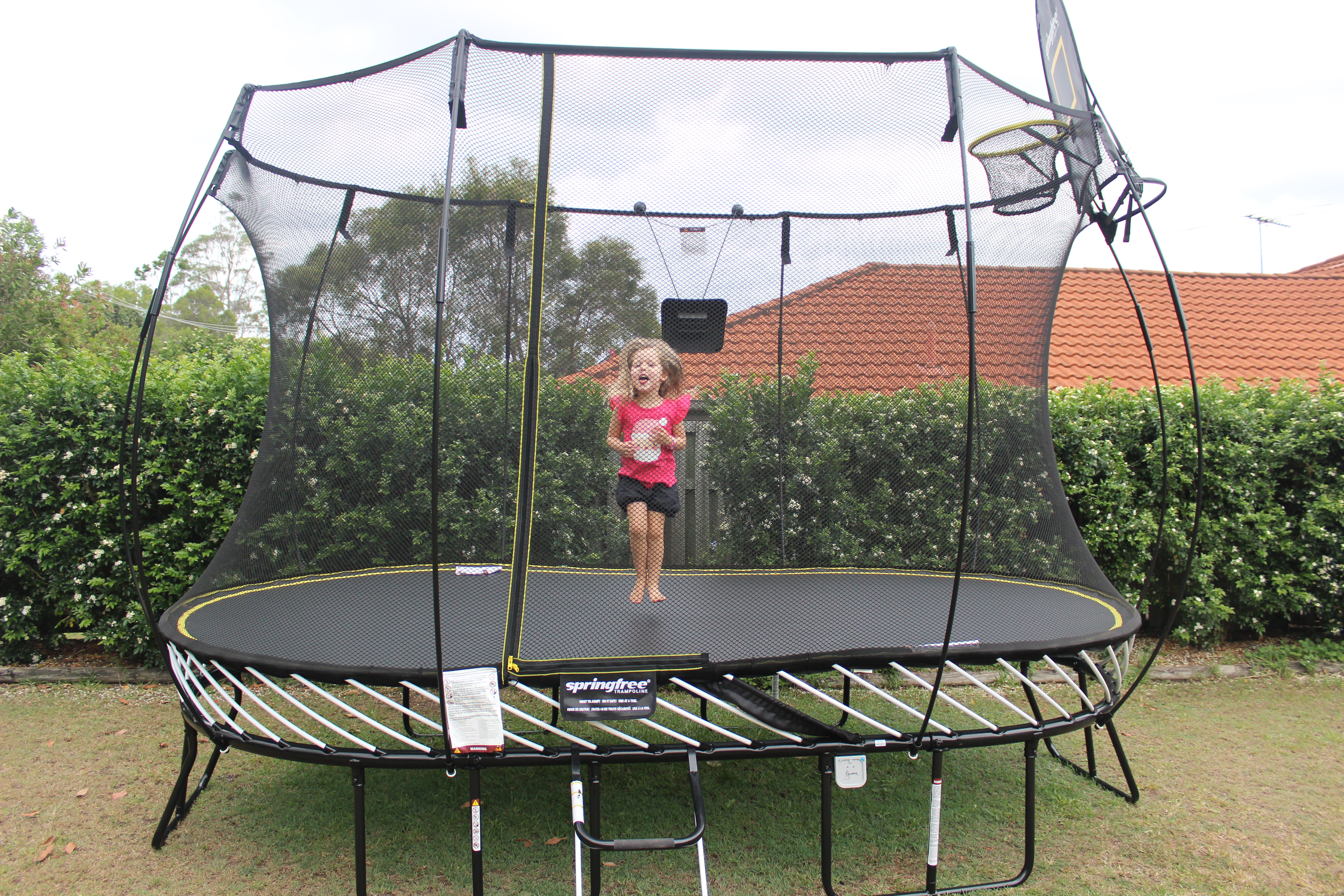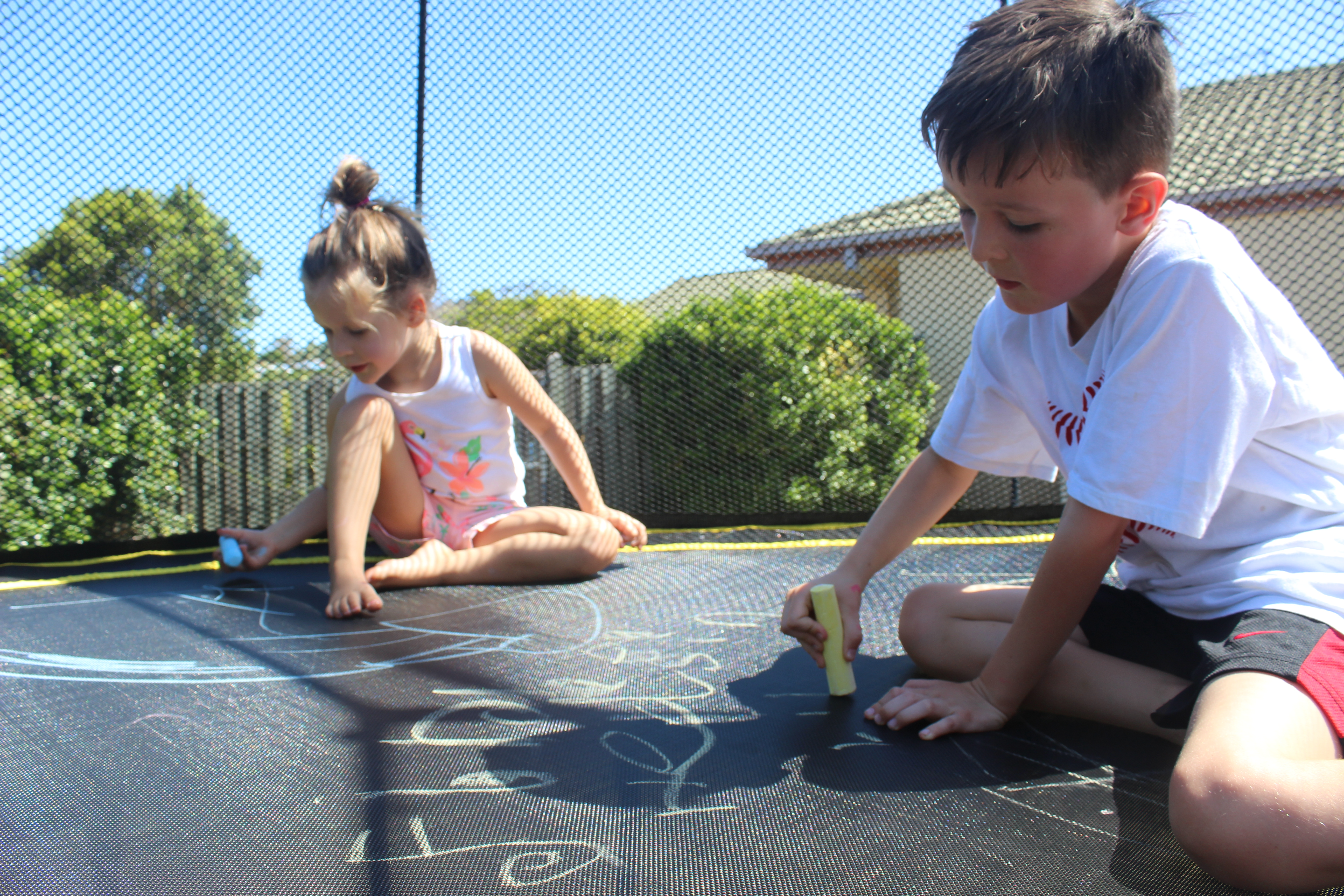 Choosing the Right Trampoline for Your Family
There are 100's of trampolines on the market, but there is only one trampoline that has the title of The World's Safest Trampoline™ and also the world's first Smart Trampoline™ and that is Springfree® Trampoline.
On a Springfree® Trampoline, sensors on the mat detect your every move and your jumps control fun, educational and active games on your tablet. And with a fitness app, Mum and Dad don't miss out either.
Springfree® Trampoline takes games outside and makes them active for the whole family, introducing a new way to play!
Discover the Springfree® Trampoline difference:
SoftEdge™ technology mat (no pinch-points, springs or hard frame to jump into)
A rod-based system with flexible composite rods (no dangerous springs)
FlexiNet™ system (safely redirects jumpers back to the centre)
Flexible Net Rods (no hard poles to connect with).
Smart Trampoline™ technology (your jumps control fun, educational and active games)
Take a look at this video that allows you to see first hand the Smart Trampoline™ in action, plus testimonials and more.
Head to Springfree® Trampoline to view their entire range, and follow them on Facebook and Instagram too.
WIN the Ultimate Christmas Gift – Your Very Own Springfree® Trampoline Smart Trampoline™!
For your chance to WIN,  simply ENTER HERE – good luck!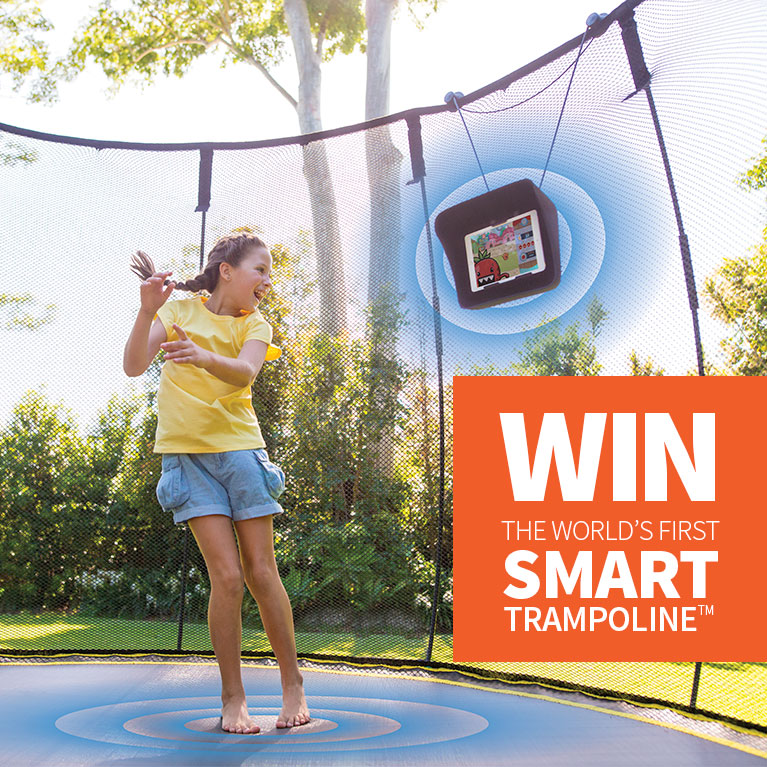 Trampolines don't only provide hours of fun, but they also come with amazing benefits such as those listed in our Top 5 Benefits for Why Every Child Needs a Trampoline.
Does your family have a trampoline?
What benefits have you seen since having a trampoline?
Wishing you all a wonderful day,
Angela x
About the Author
Angela is an author, entrepreneur, blogger, mental health clinician and most importantly a mother. She explores various topics related to parenting/children on her blog and also in her three books: 30 Days, 30 Ways for Mothers to Take Care of Themselves,  30 Days, 30 Ways for Connecting with Your Child and Healthy Snack Ideas for Kids. Connect with her on Facebook, Instagram and her website Finlee and Me.
Save
Save
Save
Save