A few weeks ago our good friends from Tasmania had flown up to Queensland for a holiday. As much as Brisbane is jam packed with amazing things to do, they wanted to get out of the city and head to the beach. They had never been to the Sunshine Coast so we decided to pack our suitcases, hop in the car and make our way up the Bruce Highway to the most brilliant and secluded resort called Novotel Twin Waters, which is the leading family accommodation at Sunshine Coast.
About Novotel Twin Waters Sunshine Coast
The Novotel Twin Waters is a stunning 4-star family resort, nestled beautifully between the ocean and river. With 361 rooms, 36 hectares of natural bushland, 10 function rooms and a conference centre, Twin Waters has certainly become a key destinations for those looking for fun family accommodation on the Sunshine Coast.
Twin Waters prides itself on its beauty with endless outdoor spaces located throughout the property, as well as it's picturesque beach lined private lagoon.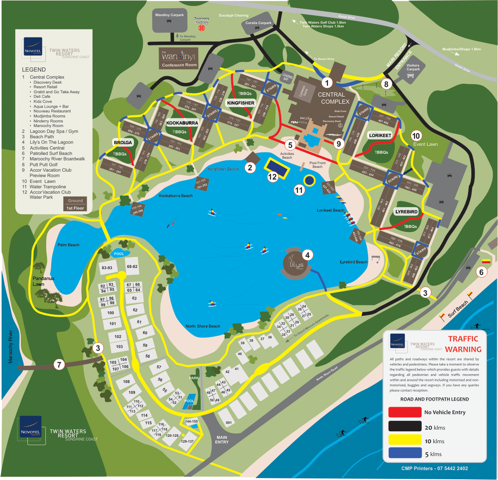 Accommodation at Novotel Twin Waters
When staying at the Novotel Twin Waters there are three different types of accommodation you can choose from – the resort rooms, the one and two bedroom suites and the overwater lagoon suites.
The Twin Waters resort rooms are your standard hotel room with either a queen sized bed or two double beds, each with a stunning view of the manicured gardens or the lagoon. Ideal for up to two adults and two children, however if you are a larger family you will definitely  need to book a second room. Like a standard hotel room, the resort rooms at Twin waters have a bathroom but no catering facilities, living area or outdoor space.
The one and two bedroom suites certainly offer a lot more room for families. The one bedroom suites include a king size bed, a spa bath and shower, a handy kitchenette, a separate living area (plus sofa bed) and your own private balcony or patio, depending on if you're on the ground floor or not. The maximum capacity for the one bedroom suite is two adults plus two children.
The Twin Waters two bedroom suites are a one bedroom suite as detailed above, with an adjoining room that contains an additional single and double bed. Connected by an external lockable door, the two bedroom suites can be left open to make a much larger suite – perfect for families with three children.
As well as the above family accommodation at the Sunshine Coast, you could also enjoy one of Novotel's stunning Overwater Lagoon Suites. With ceilings that stretch as high a 5 metres, a massive living area with a double sofa bed, a magnificent king size bedroom, a spa bath and a private verandah – these are perfect for groups of 2-3 adults.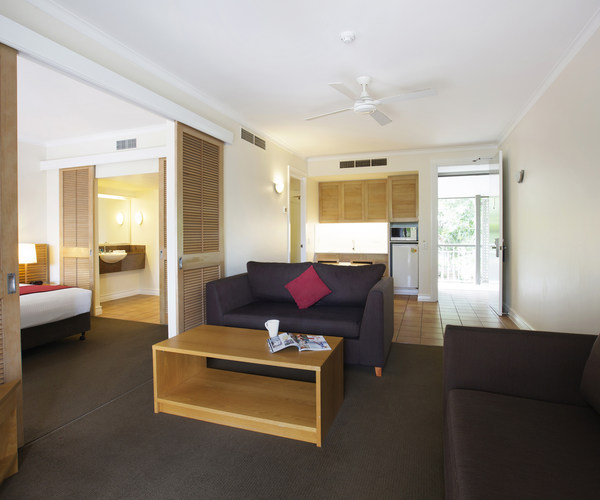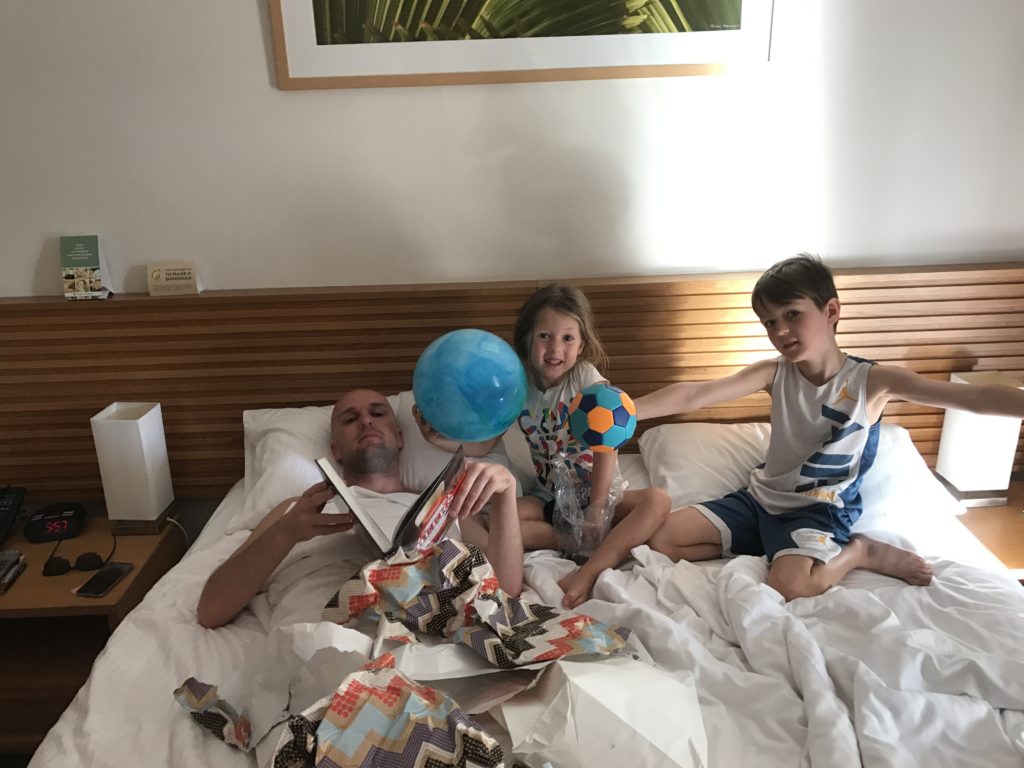 MyResorts Programme
When My family and I arrived the Novotel we were advised that they have just rolled out a new updated and unique MyResorts Programme. MyResorts will now offer specifically crafted resort experiences (MyGlass, MyKids, MyConnect, MyHost) to make the most of your family holiday.
We tested out the MyKids and the MyGlass Programme. The MyKids is an offer that families will appreciate because for a small fee you get everything parents need to ensure children have a fun stay, such as welcome fit, in-house movies, complimentary use of all pool tools so you don't need to go and buy your own, all-inclusive kids menus and so much more.
While the kids were in heaven with the MyKids Programme, Dale and I tested out the MyGlass Programme. This program is about getting more bang for your buck. For a small fee you'll be able to enjoy an exclusive beverage experience such as happy hours, cocktail making classes, wine tasting and more (this will vary based on hotel).
Dining at Novotel Twin Waters
When staying at Novotel Twin Waters there are a number of different dining options. In terms of restaurants there are two main ones, as well as a takeaway 'Grabit & Go' serving the usual fare of fish and chips, pizza or ice creams. There is also a coffee shop on site.
The first food establishment you can visit during your stay is the Nouveau restaurant, who offer breakfast and dinner buffet every day, with an additional lunch buffet on Saturdays and Sundays. The breakfast is usually included as part of your overall accommodation package (however check beforehand) and includes a range of cereals, breads, pastries, pancakes and cooked breakfast items such as sausage, eggs and bacon. The Nouveau dinner options vary each night following and international theme, with Friday and Saturday nights specialising in Queensland seafood. As well as serving a range of different food options, you can also ask the wait staff for a 'kids pack' to help keep your little ones occupied as you make the most of the buffet.
The second place to eat at Novotel Twin Waters is the equally impressive Aqua Lounge + Bar. Instead of a buffet, which isn't always to everyone's tastes, their menu offers a range of informal lunches, dinners, desserts and drinks. With live entertainment that overlooks the stunning lagoon every Saturday night, this is a great place to spend the evening with your kids.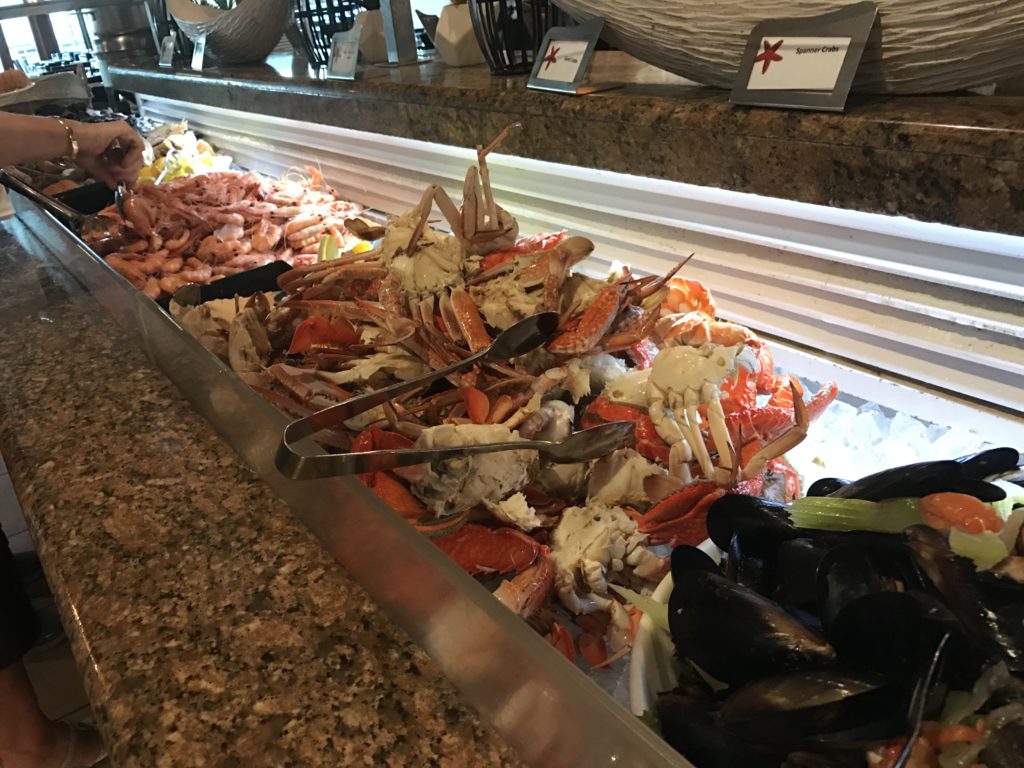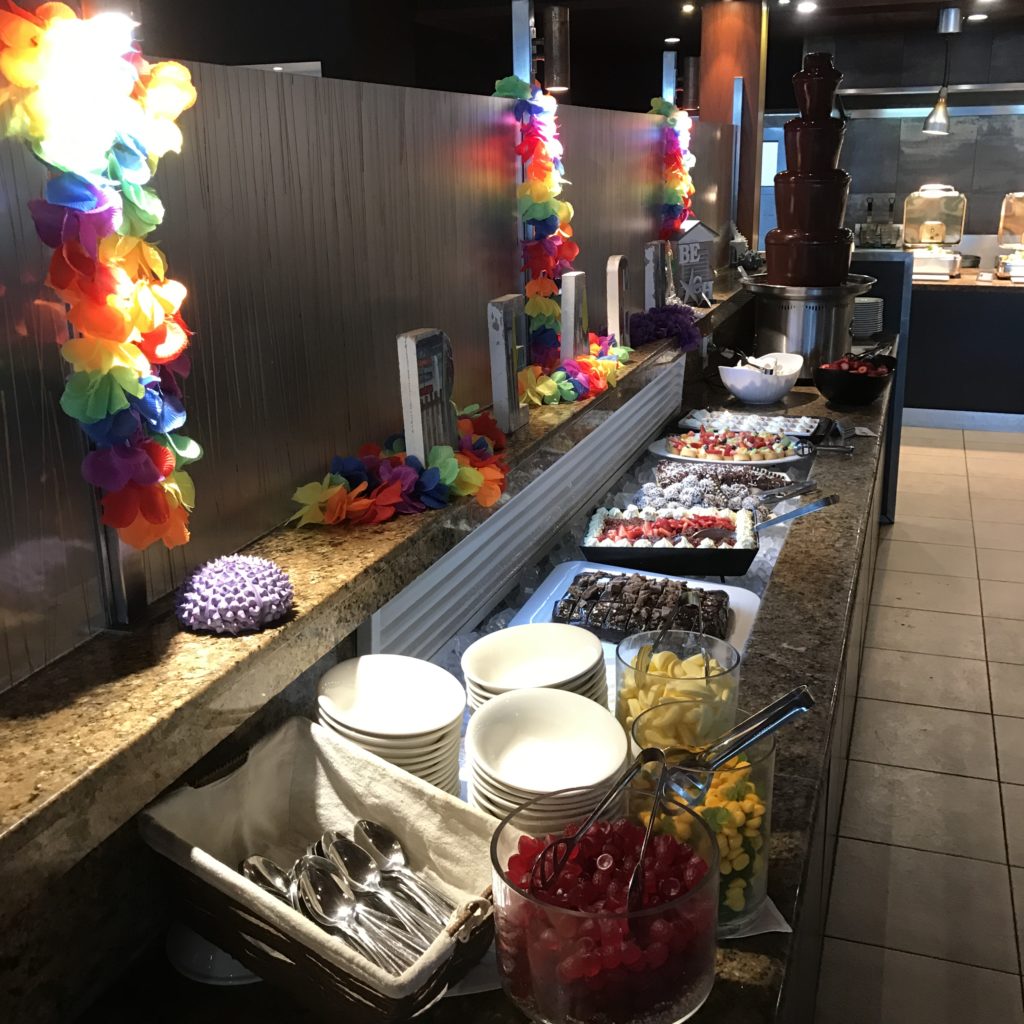 Family Activities at Novotel Twin Waters
As a resort that prides themselves on being family orientated, it's no surprise that Novotel Twin Waters has a wide range of activities for all the family to enjoy.
When it comes to watersports and swimming you can enjoy the resort's outdoor pool, heated spa and man-made lagoon, where both kids and adults can go canoeing and sailing, or take on the inflatable assault course.
If you prefer to stay on dry land then you can try your hand at the segways, play a round of mini golf, ride a scooter around the entire property or spend hours playing in the arcade and games room.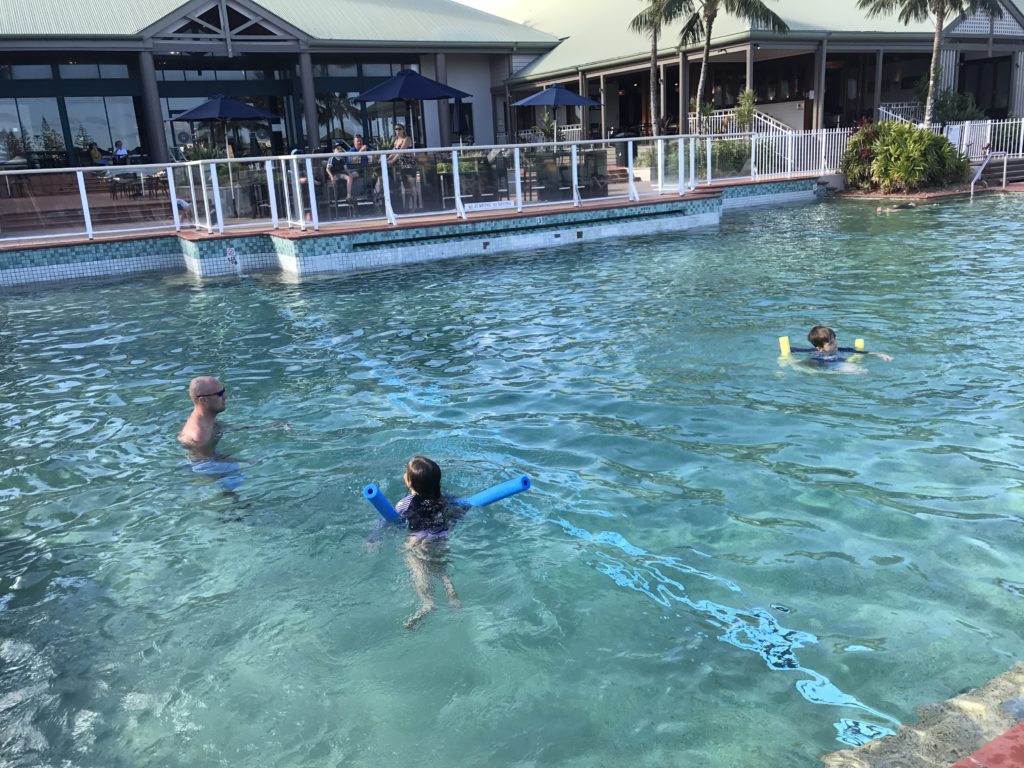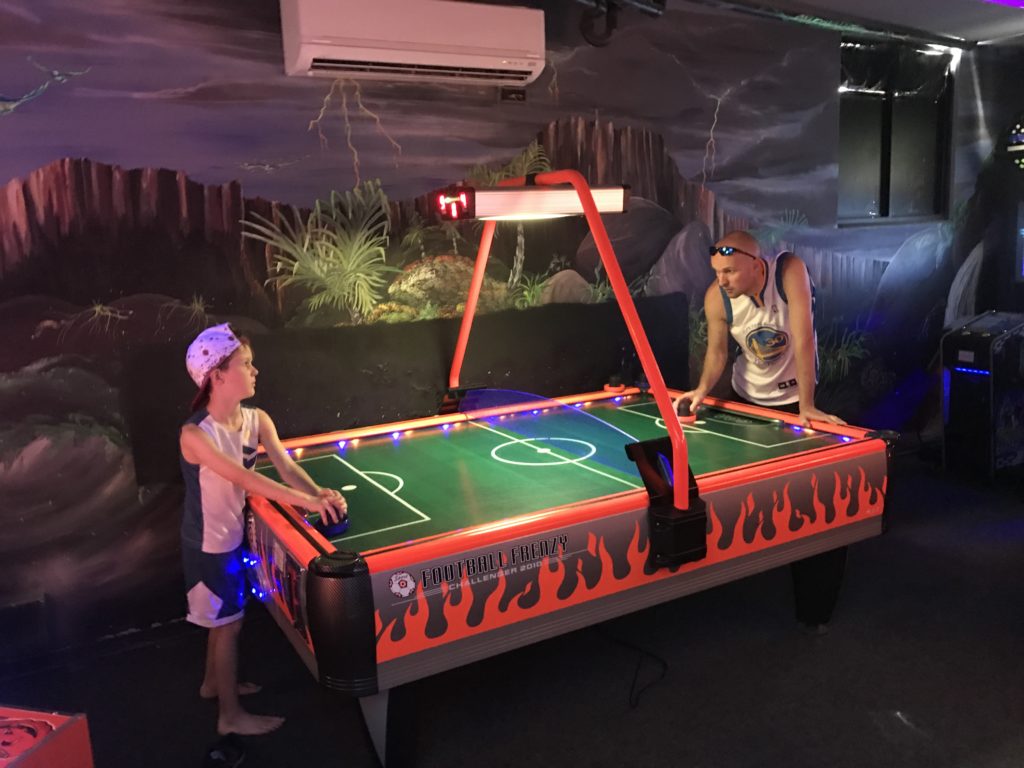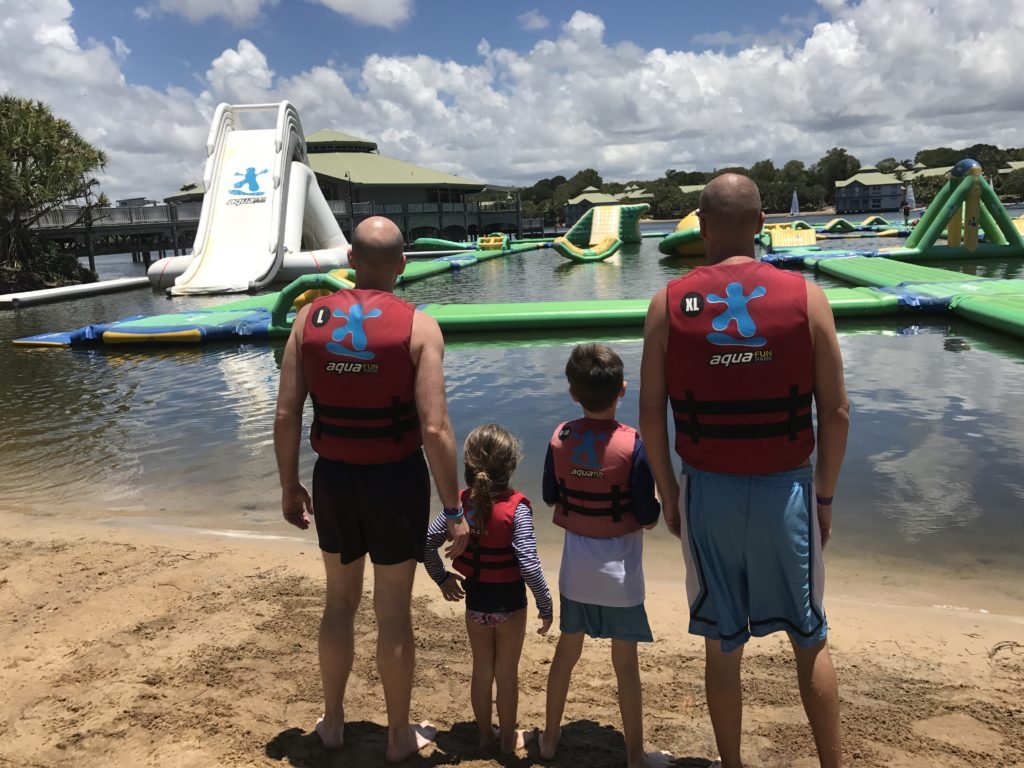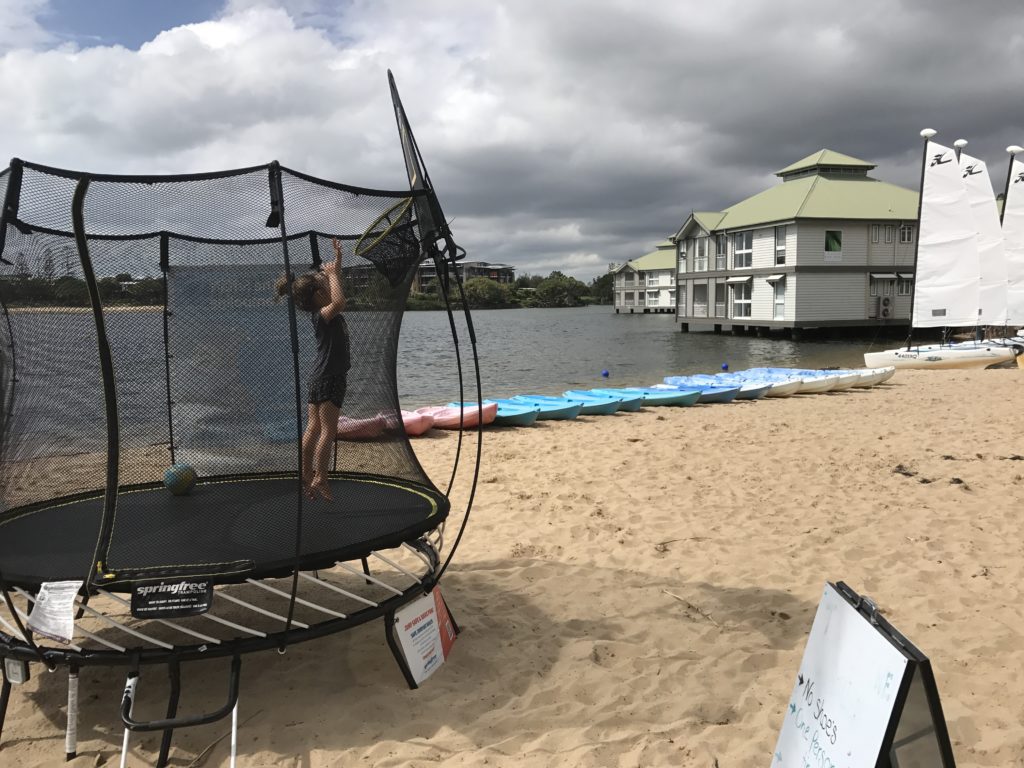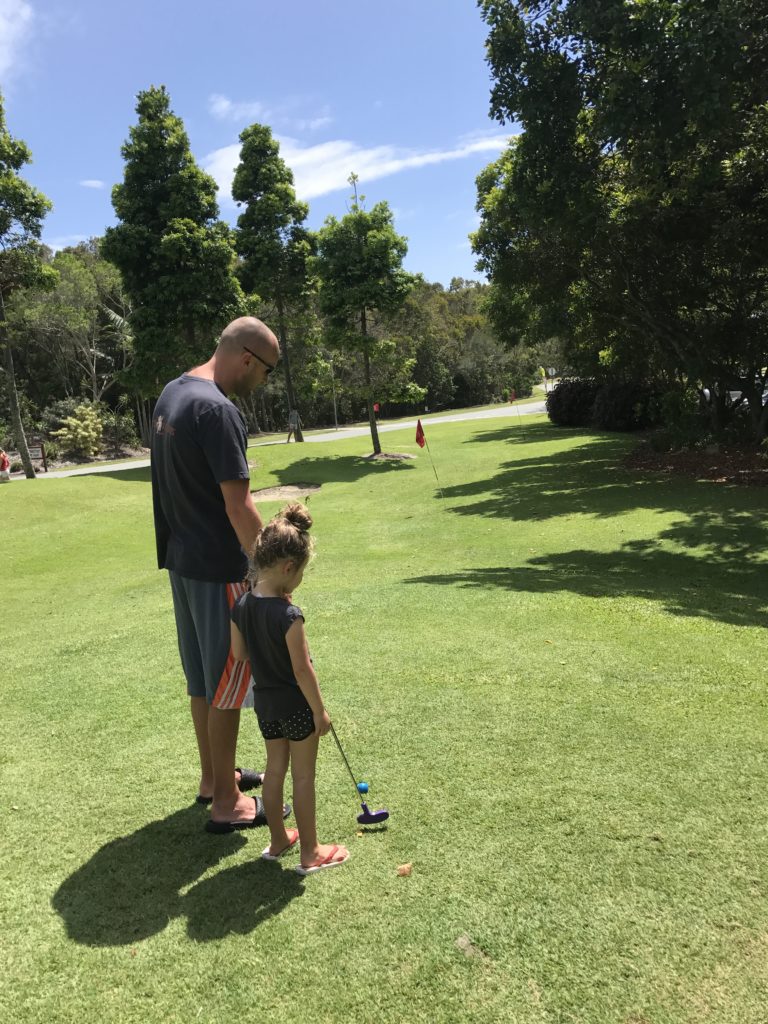 Kids Club Novotel Twin Waters
While staying at the Novotel Twin Waters you can take advantage of the Kids Club that is run every day for babies and children aged between 0 and 12 years of age.
The Kids Club (or Kids Cove) sessions include either a morning tea, afternoon tea or dinner, as well as different activities for your kids to take part in. This includes arts and crafts, disco nights, cooking classes, air hockey, wood craft, beach activities and much more! With a schedule that changes daily and that can be downloaded online, you can easily plan around what days they would prefer to attend!
Unique Attractions Around Novotel Twin Waters
Family accommodation at Sunshine Coast  is brilliant but if you want to get out and explore there is so much do, lots of which is just a stone's throw away from the Novotel Twin Waters. Whether you're an adrenaline junkie, shopping addict or someone who prefers to lay on the beach, there is something for everyone nearby.
Nearby attractions include Australia Zoo, the Twin Waters Golf Club and Course, Aussie World, Sea Life, the stunning Fraser Island, The Ginger Factory and The Big Kart Track.
Pack Your Bag
So what are you are waiting for? Pack your bags, book your family accommodation at Sunshine Coast with Novotel Twin Waters and start making childhood memories today. For additional footage make sure to watch our video that shows you exactly how awesome the Novotel Twin Waters Resort is for families.
Angela
Angela is an author, entrepreneur, business consultant, blogger, mental health clinician and most importantly a mother. She explores various topics related to parenting/children on her blog and also in her three books: 30 Days, 30 Ways for Mothers to Take Care of Themselves, 30 Days, 30 Ways for Connecting with Your Child and Healthy Snack Ideas for Kids.